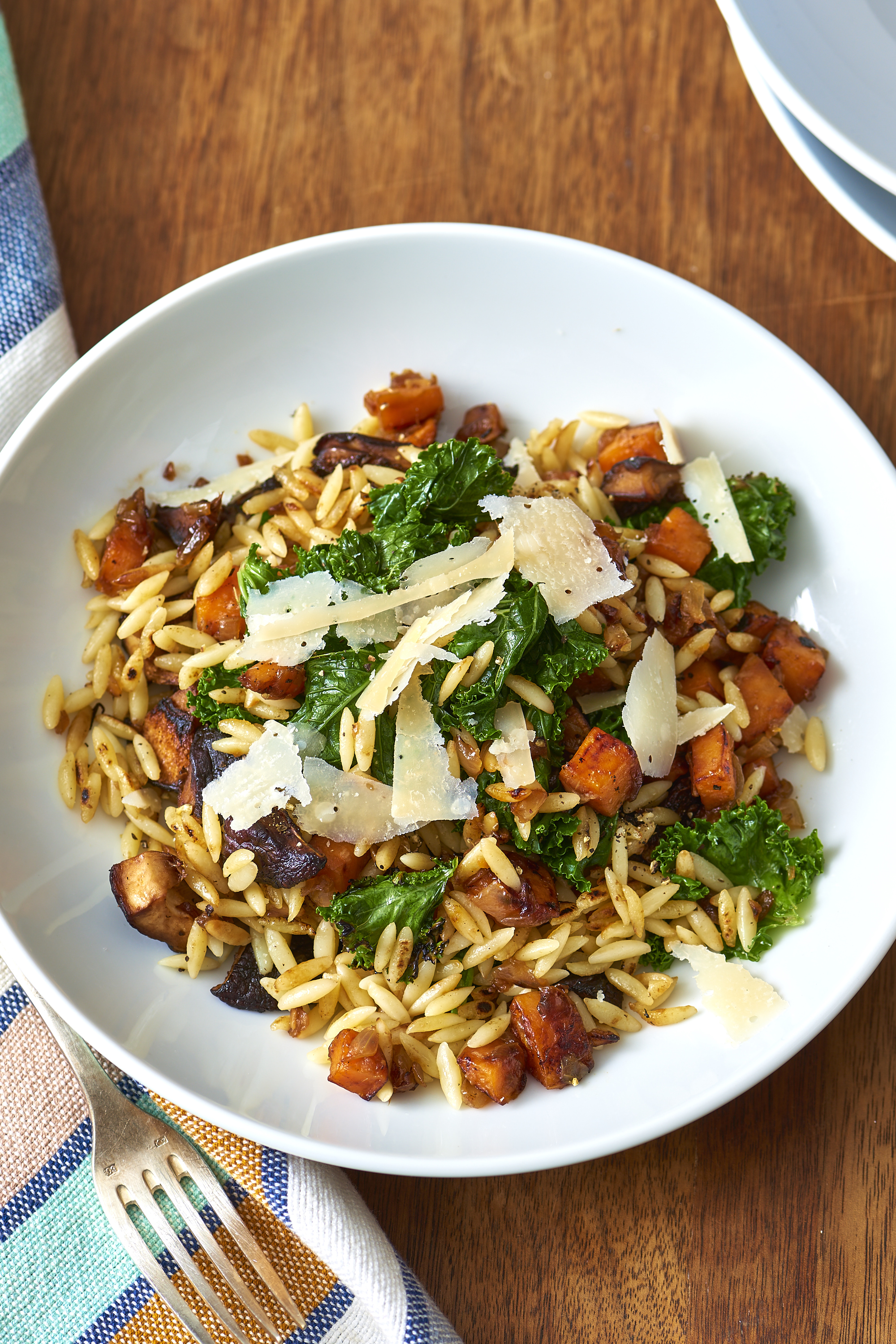 At Kitchn, our editors develop and debut brand-new recipes on the site every single week. But at home, we also have our own tried-and-true dishes that we make over and over again — because quite simply? We love them. And we decided to start sharing some of our absolute favorites with you. Here's a peek into what we're cooking and eating in our own kitchens.
Show me a dish with caramelized sweet potatoes, and my heart begins to beat a little faster. Pair that with chewy, quick-cooking orzo and the savory-sweet flavors of soy and balsamic, and I think you've just described my perfect meal. Turns out, that meal exists — and it's been right in front of me all along.
I recently stumbled across this Kitchn recipe from Faith as I was working on a Power Hour Meal Prep Plan. Not only was it as easy and delightful as it sounded, but it also turned out to be the perfect meal prep contender. The recipe calls for 8 ounces of orzo, but I cooked the full box, then set aside half the cooked grains to eat in other ways throughout the week. I enjoyed this dish warm for dinner, then ate leftovers cold as pasta salad the next day, which was equally as tasty. Whether you meal prep it or not, I encourage you to make it ASAP.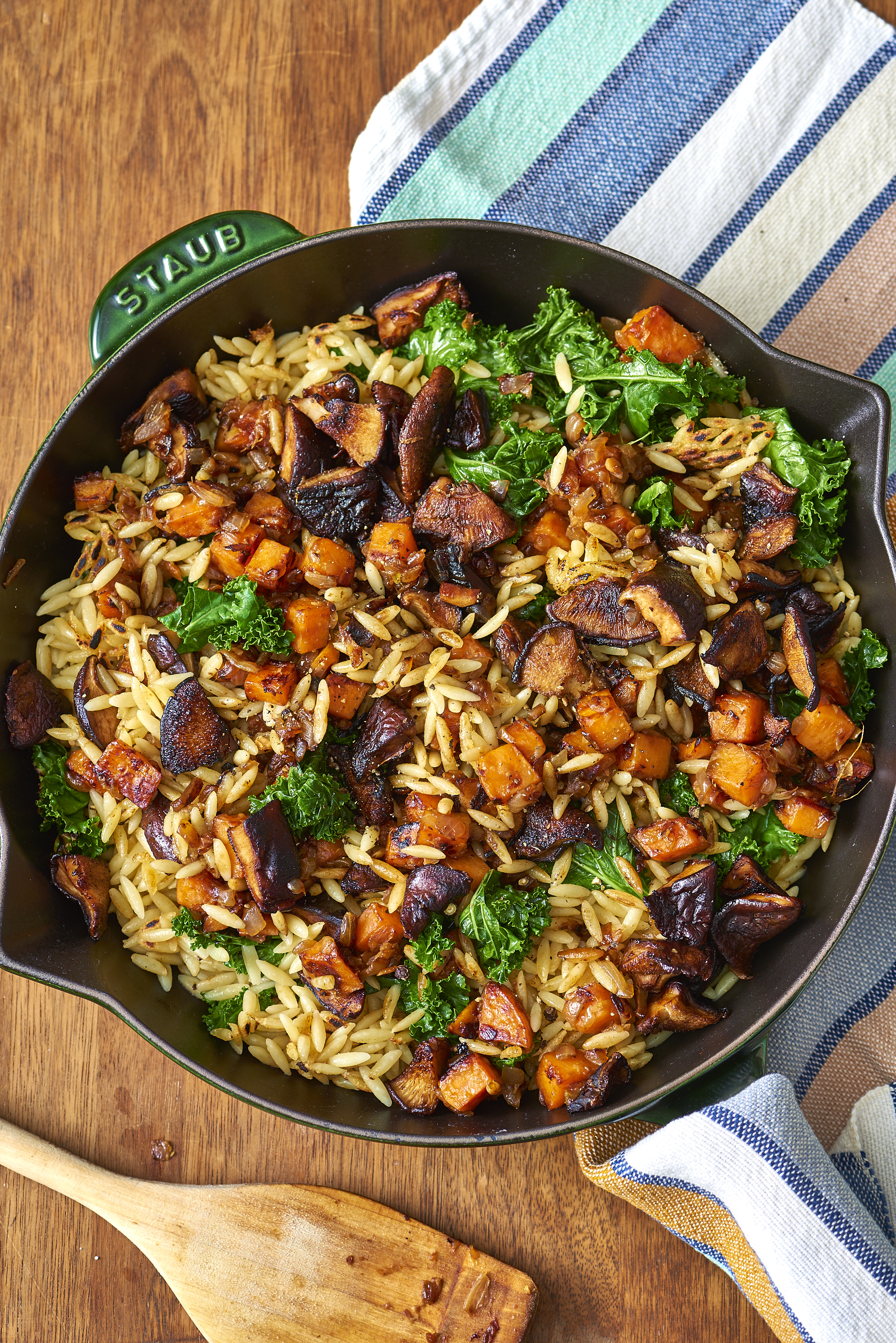 Although this recipe is endlessly adaptable, there are a few key steps you shouldn't skip. The first is how you cook the sweet potatoes (or whichever root vegetable you are using). Make sure your sauté pan is hot before adding the potatoes. Let them cook, undisturbed, until they begin to caramelize and brown, and only then can you flip them and continue cooking.
Once you've gotten that nice sear on the potatoes, you can have a little fun and use your favorite veggies or whatever you have on hand. I didn't have an onion, so I added extra mushrooms — although I'd imagine the sweet, caramelized onions would make this even better. I also added the kale stems in with the mushrooms and used the full bunch of greens to make use of the whole veggie.
I had a total "aha" moment when I made the simple sauce you pour onto the veggies: just balsamic vinegar, soy sauce, and oil. It's a little sweet, a little savory, and the easiest way to impart a ton of flavor into this dish — especially when combined with the garlic and ginger. At the very end of cooking, you'll crank up the heat as high as it goes, add the al dente orzo, and cook until the orzo gets nicely brown and a bit crispy. Ingenious.
Sure, this recipe was developed in the fall (and would be great on your Thanksgiving table!), but if you're hoping to make it as we head into spring, try it with colorful spring carrots instead of sweet potatoes, spinach instead of kale, and morel mushrooms, if you can find them. My best advice is to use the farmers market as inspiration. See what looks best, then plug it into this magical recipe.
Get the Recipe: Orzo with Caramelized Fall Vegetables & Ginger
Source: Read Full Article