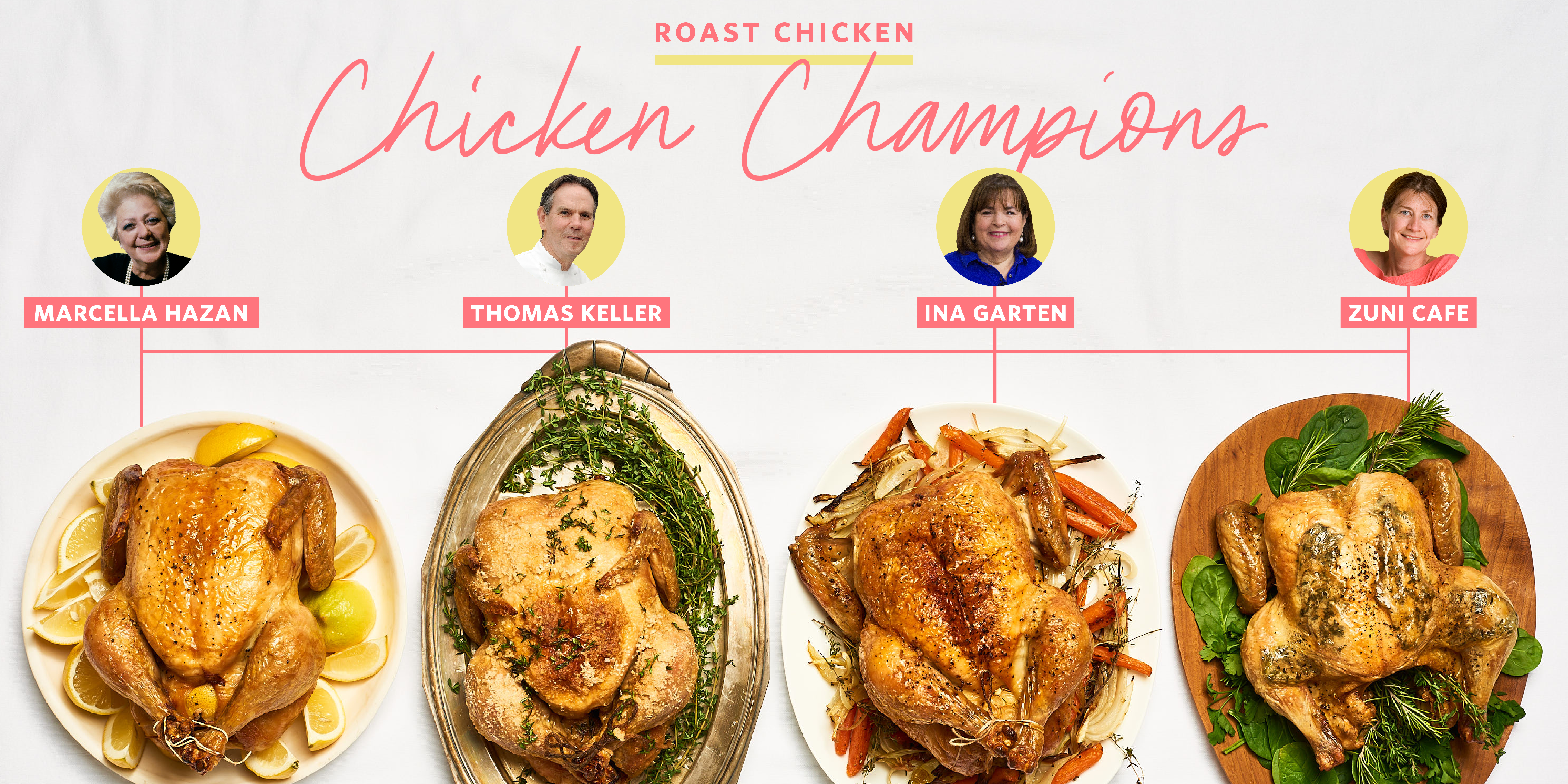 Chicken Champions: All month long, Kitchn is battling off the four classic chicken recipes everyone needs this time of year: pot pie, soup, roast chicken, and showstopper chicken. (It's our version of March Madness: Chicken Edition!) Here's our first of four battles: roast chicken.
There was once a time when I assumed roast chicken recipes were basically all the same. If I made one, or even a few, surely I'd made them all. With such a simple yet classic dish, I didn't believe there could truly be that much variation. While I learned the error of my belief quite a while ago, it was just recently, as I cooked my way through four of the most beloved and iconic roast chicken recipes out there, that I really learned just how wrong I was.
Ranking these four roast chicken recipes and picking was not easy, and truthfully, I went back and forth more than a few times. While all deeply satisfying and delicious, each of these roast chickens offers a distinctly different outcome.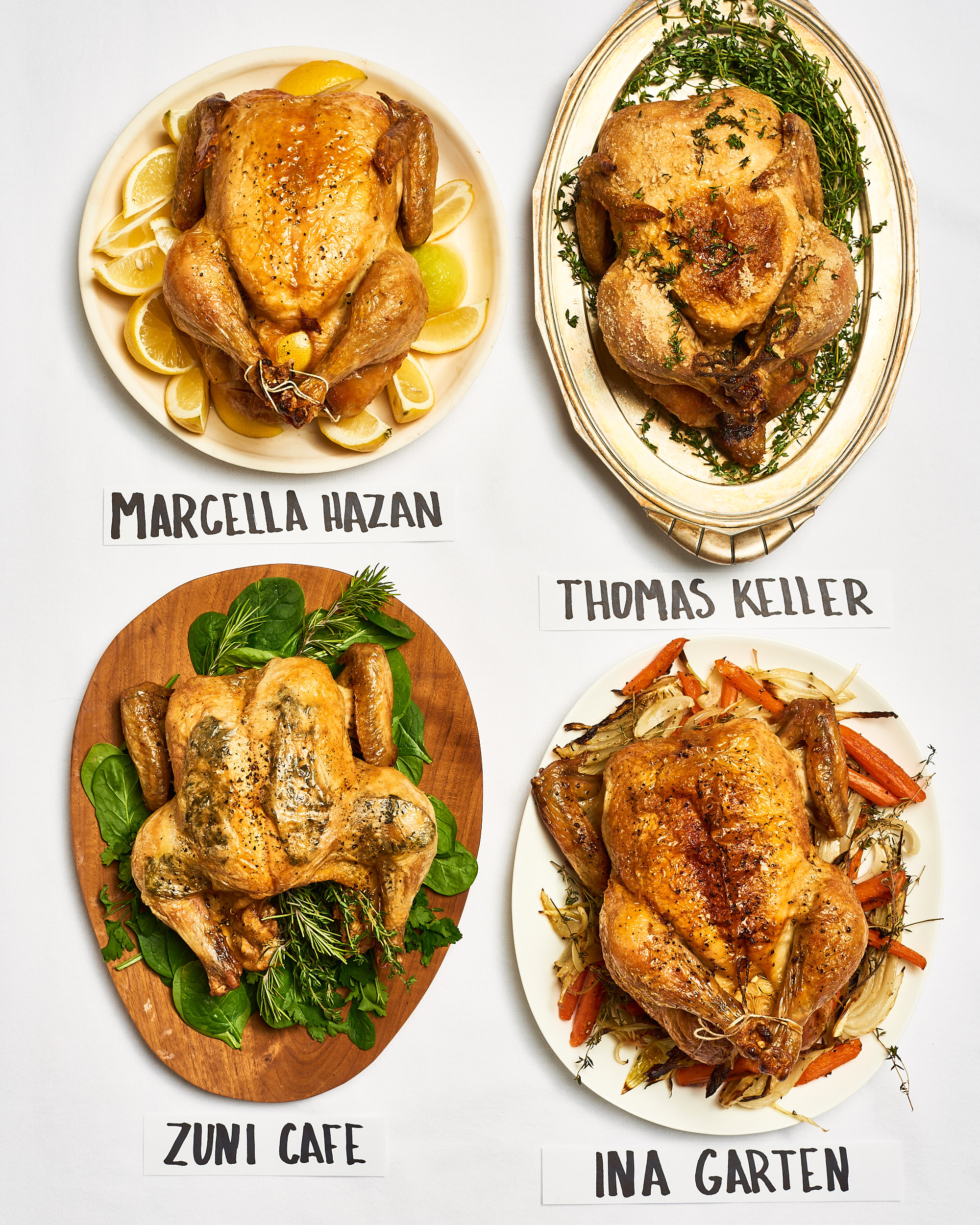 The Roast Chicken for Lemon-Lovers: Marcella Hazan's Famous Roast Chicken
It turns out that Marcella Hazan's claim to fame extends well beyond her Italian classics to include the most gorgeously lemony roast chicken, believed to be the original "engagement chicken." If you already know roast chicken and lemons belong together, this recipe will be right up your alley. Hazan includes a few clever tips along the way — like using toothpicks to close the chicken cavity. The flavor was great, but I found that small parts of the recipe turned out to be fussy, unfortunately. Despite following Marcella's directions exactly, I had trouble with the skin sticking to the pan and tearing.
Rating: 7/10
Read more: I Made Marcella Hazan's Famous Roast Chicken
The Herby, High-Effort Roast Chicken That Celebrates the Drippings: Zuni Café Roast Chicken
It will take you time and effort to bring this iconic restaurant-inspired bird to the table (think: at least a day of dry brining in the fridge, flipping the bird a couple of times during cooking, and adjusting the oven temperature, which I wasn't a fan of). But the payoff is a seriously delicious roast chicken — and that I was a fan of. The very best part of this recipe is actually the treatment of the drippings after roasting; you serve them poured over the chicken (not required, but preferably with some greens or a bread salad) for an out-of-this-world finishing touch.
Rating: 8/10
Read more: I Tried The Zuni Café Roast Chicken Recipe
The No-Frills Roast Chicken That Delivers on Flavor: Thomas Keller's Simple Roast Chicken
True to its name, it doesn't get much simpler than Thomas Keller's recipe for roast chicken, which famously relies on only a few basic ingredients. But don't take that to mean it doesn't deliver with flavor. I loved the juicy, perfectly seasoned meat and the salt-crusted, crispy skin, but what really won me over was the suggestion to add chopped herbs to the chicken drippings and baste it over the bird before serving.
Rating: 9/10
Read more: I Tried Thomas Keller's Simple Roast Chicken Recipe
The Most Classic — and Therefore the Best — Roast Chicken: Ina Garten's Famous Roast Chicken
Anytime I think about classic roast chicken, this is what comes to mind every time — a juicy, crispy-skinned bird with hints of lemon and herbs, perched on a bed of roasted vegetables lacquered in chicken drippings and schmaltzy goodness. There's some upfront prep, but once the chicken is in the oven, all that's left to do is pour a glass of wine and wait.
Rating: 10/10
Read more: I Made Ina Garten's Famous Roast Chicken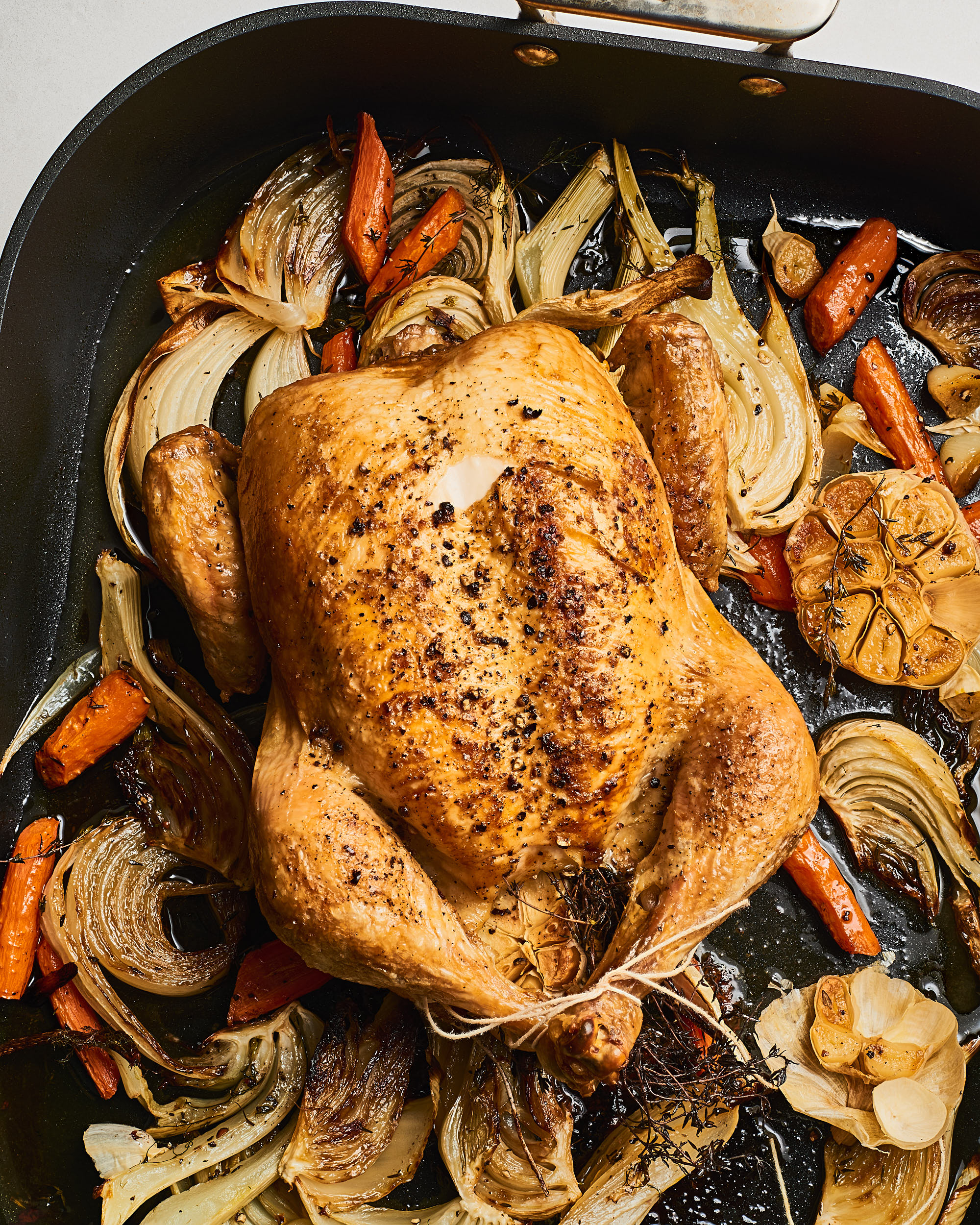 The Big Takeaway Lessons from All Four
1. Thoroughly dry the chicken before cooking: This is a clear sentiment echoed in the prep for each roast chicken recipe. For crispier skin and a better roast chicken, take the time to thoroughly dry the chicken, inside and out, before it goes in the oven. Excess moisture can lead to steaming, and will leave you with less-crisp skin. This is why Thomas Keller skips adding extra fat to the chicken before roasting and why the Zuni Cafe recipe instructs you to dry brine the chicken in the fridge.
2. Check for doneness using an instant-read thermometer: Of the four recipes, not one includes instructions or a suggestion to check the internal temperature of the chicken. The best way to truly know when your roast chicken is cooked through is by checking the temperature with an instant-read thermometer. When the chicken is ready, it should register 165°F in the thickest part of the thigh before coming out of the oven.
What's your absolute favorite roast chicken recipe? Tell us in the comments below.
Source: Read Full Article