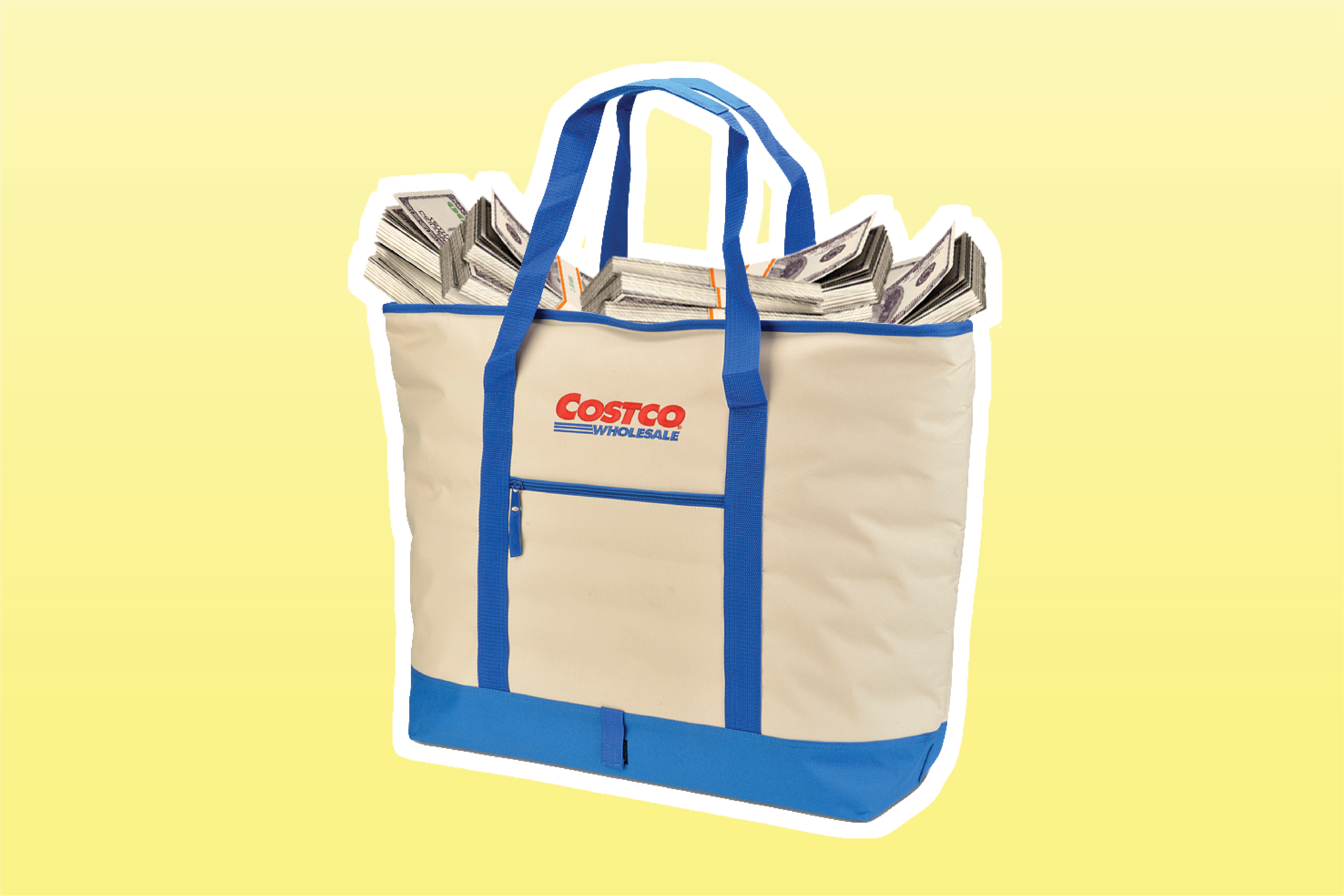 If you're a Costco member, saving money at the warehouse store is an automatic given, with some savings of up to 50 percent or more on bulk packages. Whether you need cereal, fresh organic produce, toilet paper, electronics, bath towels, kitchen appliances, laundry detergent, or, well, anything, Costco has you covered and will help you save money all at the same time.
Beyond the everyday savings, there are monthly promotions that can help members keep even more cash in their pockets. Usually, about a week or so ahead of time, members get a sales ad in the mail, touting the upcoming deals. (The sales aren't posted on Costco's website until the day the new sales start or sometimes the day before). But wouldn't it be nice to know these things ahead of time? Even more than a week ahead of time?
Well, there's good news: Everyone (member or not) can get a bit of advanced notice, thanks to a few savings websites. Somehow, they've got the scoop before the public does. Here are the three sites I use to plan ahead.
Note: None of these sides are owned by or affiliated with Costco.
There are many other sites that share Costco deals, too, but these are the ones that I use the most and have come to know and love. Also, don't forget to actually go to Costco's website and subscribe to their email alerts. They share special savings throughout the week, too.
1. Costco Insider
This site is one of the most reliable ones out there and shares everything from upcoming promotions and valid coupons, to product reviews and more. It will even tell you if some of the special products are available in your state or not. My favorite thing about Costco Insider is that it shares special promotions and sales — along with product reviews by real members, so it's a great way to see what members are loving while also allowing me to decide if I should wait to buy something or jump on a great deal. The site even has a Tips tab, where you'll find everything from how to renew a membership, how to find clearance items, and more.
2. Slickdeals
This is one of my most recent discoveries and it's been one of my new favorites for access to deals at least two weeks ahead of time (and sometimes, even further out than that). I especially love their Best Costco Deals page, which is constantly updated and highlights the very best bargains at Costco, so that you don't have to hunt around or compare prices. Slickdeals also provides info for other stores, too — not just Costco. It also features Target, Amazon, and everyday grocery sales. But if you only care about Costco stuff, you can sign up for their deals alerts and just select Costco.
3.Southern Savers
This site has been one of my favorites for more than five years now. It offers everything from printable coupons at multiple stores to special savings online, and it highlights a variety of deals at Costco. It doesn't post advanced deals for regular, monthly Costco sales — rather, it shares special access to rare promotions like membership deals and Black Friday alerts. Somehow, Southern Savers has the Black Friday deals WAY earlier than any other site I've seen. And if you're thinking about becoming a member, this site is worth checking: I actually decided to join Costco because of a Southern Savers post last year that tipped me off to a half-price membership.
Do you use a special site to stay up to date on Costco deals ahead of time? If so, let us know!
Source: Read Full Article