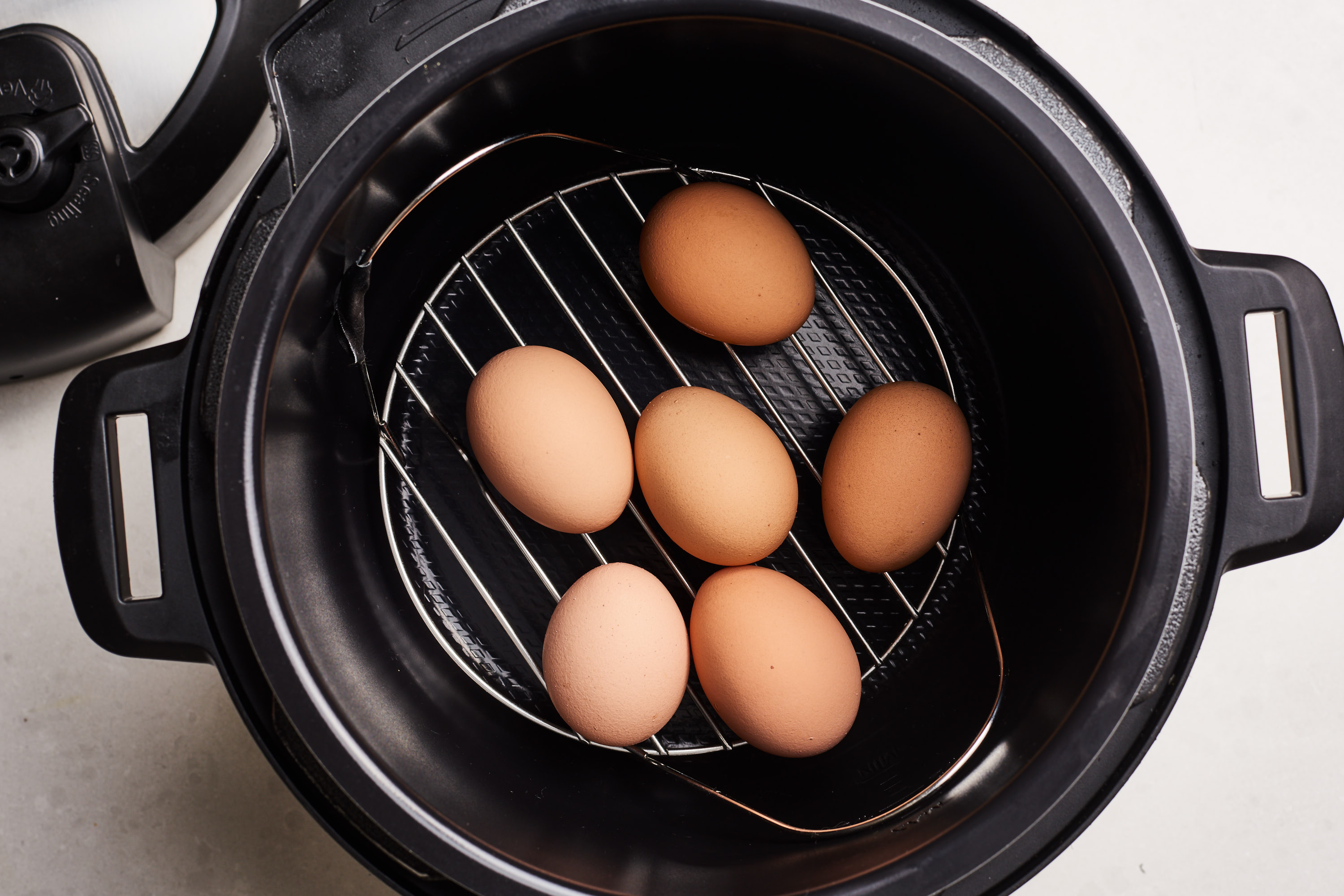 The Instant Pot already saves us time and effort in the kitchen, but that surely hasn't stopped us from hunting down the smart hacks you won't find in the owner's manual to really make this multi-cooker the MVP of kitchen appliances. And you really don't have to look far for tips and tricks that claim to do just that. It's figuring out which ones actually deliver that's the hard part.
To help with that, we put some to the test in our own kitchens. Here are four that absolutely delivered — plus one that's simply not worth your time.
1. Use the 5-5-5 method for perfect hard-cooked eggs.
Sometimes it feels nearly impossible to remember the correct cook time for eggs in the Instant Pot. Luckily there's quick trick that fixes that: It's called the 5-5-5 method. The idea is that the eggs are cooked at high pressure for five minutes, pressure is released naturally for five minutes, then the eggs are soaked in an ice bath for five minutes, resulting in easy-to-peel, perfectly cooked eggs every time.
Our verdict: This works! Read more here.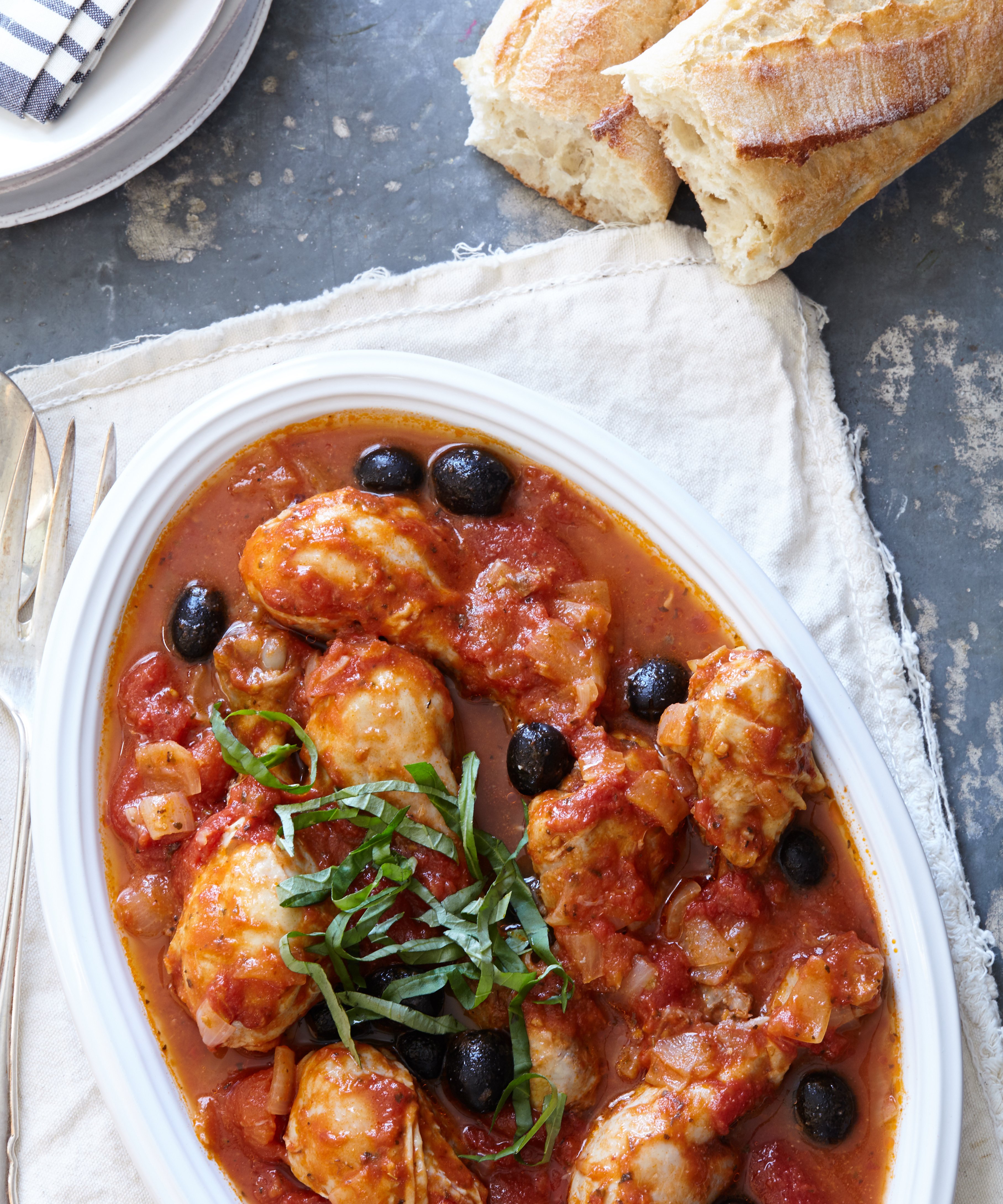 2. Cook meat straight from the freezer for 50% longer.
The next time you forget to thaw that pack of chicken thighs (or any other cut of meat in your meal plan), your Instant Pot has your back. It can safely cook meat straight from the freezer. All you need to remember is to use enough liquid to completely cover the meat and increase the cook time by 50%.
Our verdict: This works! Read more here.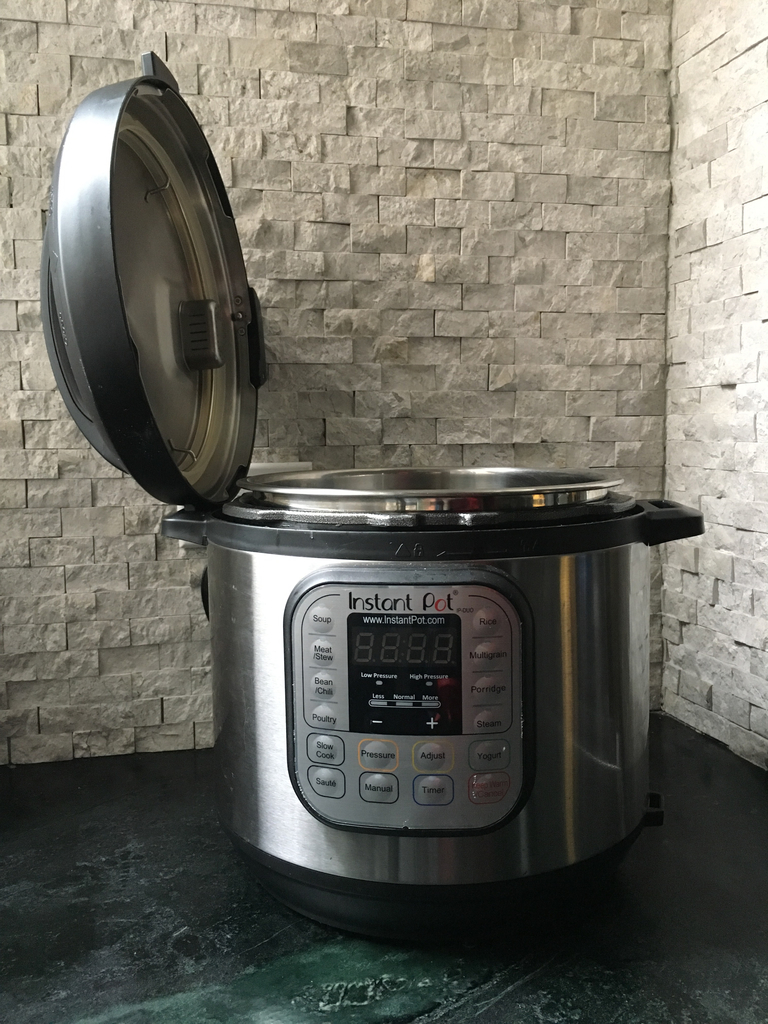 3. Use the handles of the pot as a lid holder.
Okay, this one is less of a hack and more of a "did you know?" But I'm including it here because it's just as useful if you're not already aware. For those of us with limited counter space, the struggle of where to put an Instant Pot lid after cooking is over: The lid has small fins that fit perfectly inside the cooker's handles!
Our verdict: This works! Read more here.
4. Use aluminum foil for a DIY trivet.
There are a number of Instant Pot recipes, like eggs, potatoes, cheesecake, and meatloaf, that call for a trivet to be placed inside the cooker. And while the appliance came with one, you are certainly not alone if you misplaced yours. Instead of buying a new one, all you need is a long, tightly rolled coil of aluminum foil with thin gaps between each ring (which can be reused for this purpose). It's a cheap and easy hack to keep food raised above the liquid while still allowing for airflow.
Our verdict: This works!
A Hack That Didn't Quite Cut It
1. Making popcorn in your Instant Pot.
As many people across the internet have noted, and I discovered myself several times, making popcorn in the Instant Pot consistently disappoints. The biggest problem is that it leaves a lot of unpopped kernels in the bottom of the pot. Left to cook longer, many of those kernels are still left unpopped and burnt, while the popped kernels soften from the heat. It's also not faster or easier, and it doesn't require less cookware.
Our verdict: Skip this and stick with the foolproof stovetop method!
Source: Read Full Article