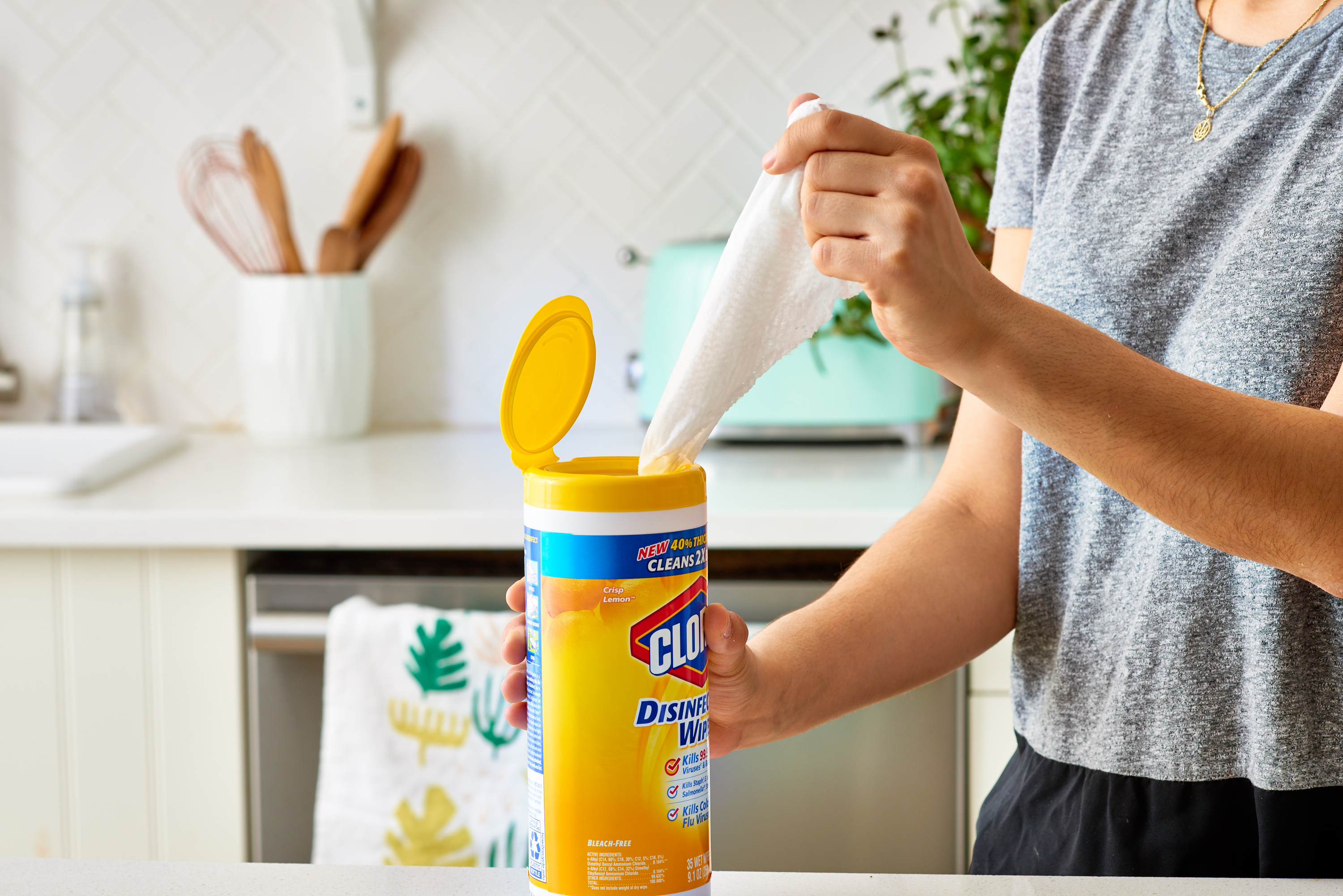 Clorox wipes, which clean and disinfect surfaces, are said to kill 99.9% of germs, including viruses that cause cold and flu. (Two things you still have to worry about in the spring!) But before you go to town wiping down everything in your home, be aware that Clorox wipes are only safe and effective when used as intended — which means there are a few ways you definitely don't want to use them.
We consulted with Mary Gagliardi, Clorox's in-house cleaning expert, for tips on how not to use your trusty Clorox wipes. Here's what she had to say:
1. Don't ever use Clorox wipes on skin.
This one may seem obvious, but it's an important one: Don't use the wipes as diaper wipes or for personal cleansing or sanitizing. Clorox's sanitizing claims are based on using the wipes as directed on hard and soft surfaces, not human skin.
2. Don't use them on unpainted wood.
Because unpainted wood is porous, it will absorb whatever you apply to it—including Clorox.
3. Don't use them on other absorbent surfaces.
It's also best to avoid unfinished, unsealed, unpainted, waxed, oiled, or worn surfaces. Avoid cleaning carpet with the wipes, too, since you'll have to extract the cleaning agent from the fabric.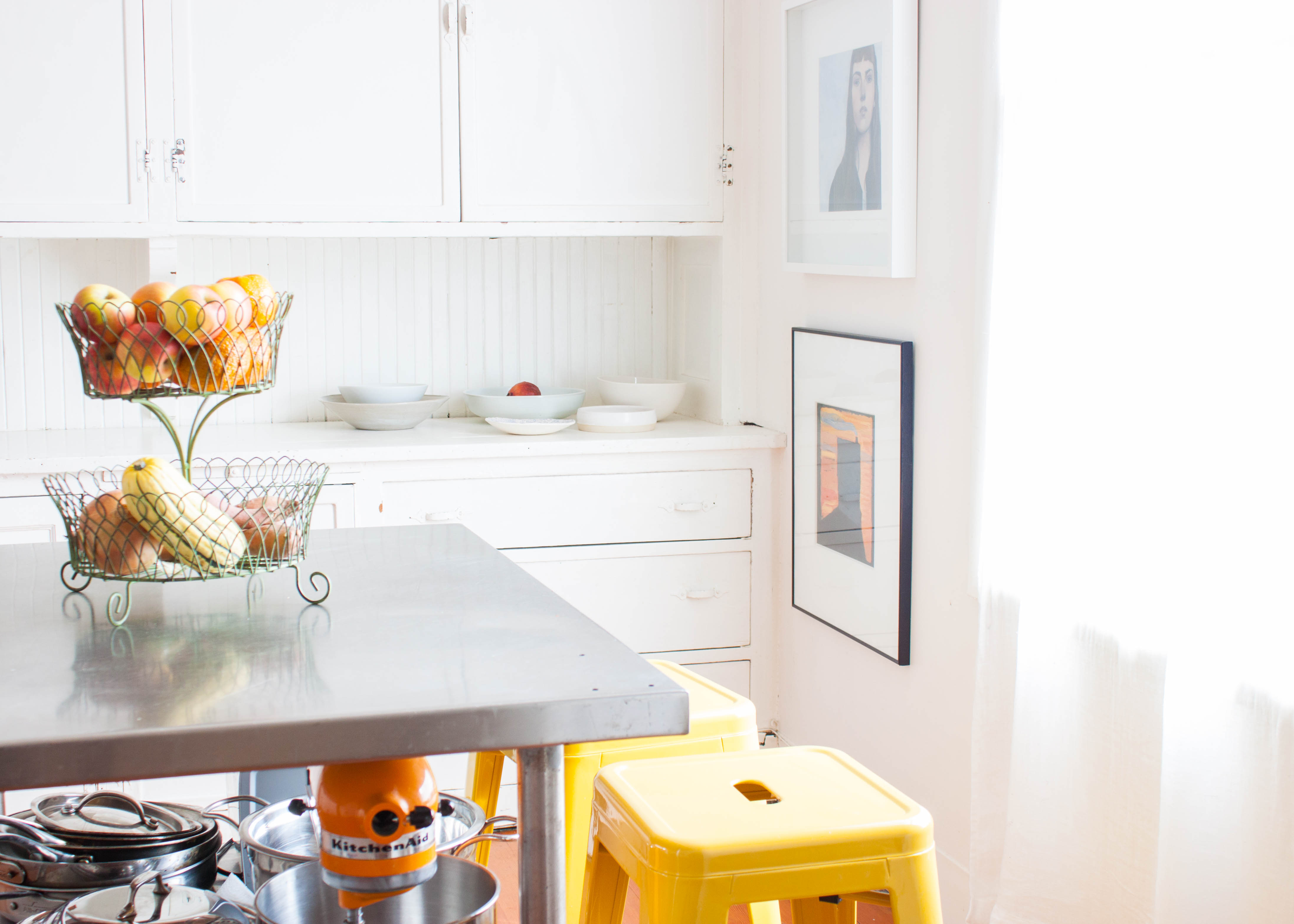 4. Don't forget to rinse toys and food-contact surfaces with water.
After a run-in with the flu, it's a smart idea to sanitize your kids' toys. But never forget to rinse them with clean water afterward, since little ones tend to put everything in their mouths. Same rule applies for any food-contact surfaces, like flatware, cups, or even counters.
5. Don't use them on certain metals.
Since cleaning agents could interact negatively with metals and mask their shine, Gagliardi suggests consumers don't use Clorox wipes on copper, aluminum, or other polished surfaces.
6. Don't forget to follow the instructions.
Did you know that for Clorox wipes to be effective in sanitizing surfaces, you need to use enough wipes to keep the surface visibly wet for four minutes? This crucial piece of information is right in the instructions on the side of the canister! To take full advantage of Clorox's germicidal claims when you clean your home, don't forget to follow the instructions, step by step.
Read more: We're All Using Clorox Wipes Wrong, Apparently
7. Don't go full-force without testing the area you want to clean first.
Not sure if you should use a wipe on a certain surface? Just start small. Before going full force and wiping everything down, Gagliardi recommends testing a small area first.
This post originally ran on Apartment Therapy. See it there: 7 Risky Ways You Might Be Using Clorox Wipes
Source: Read Full Article