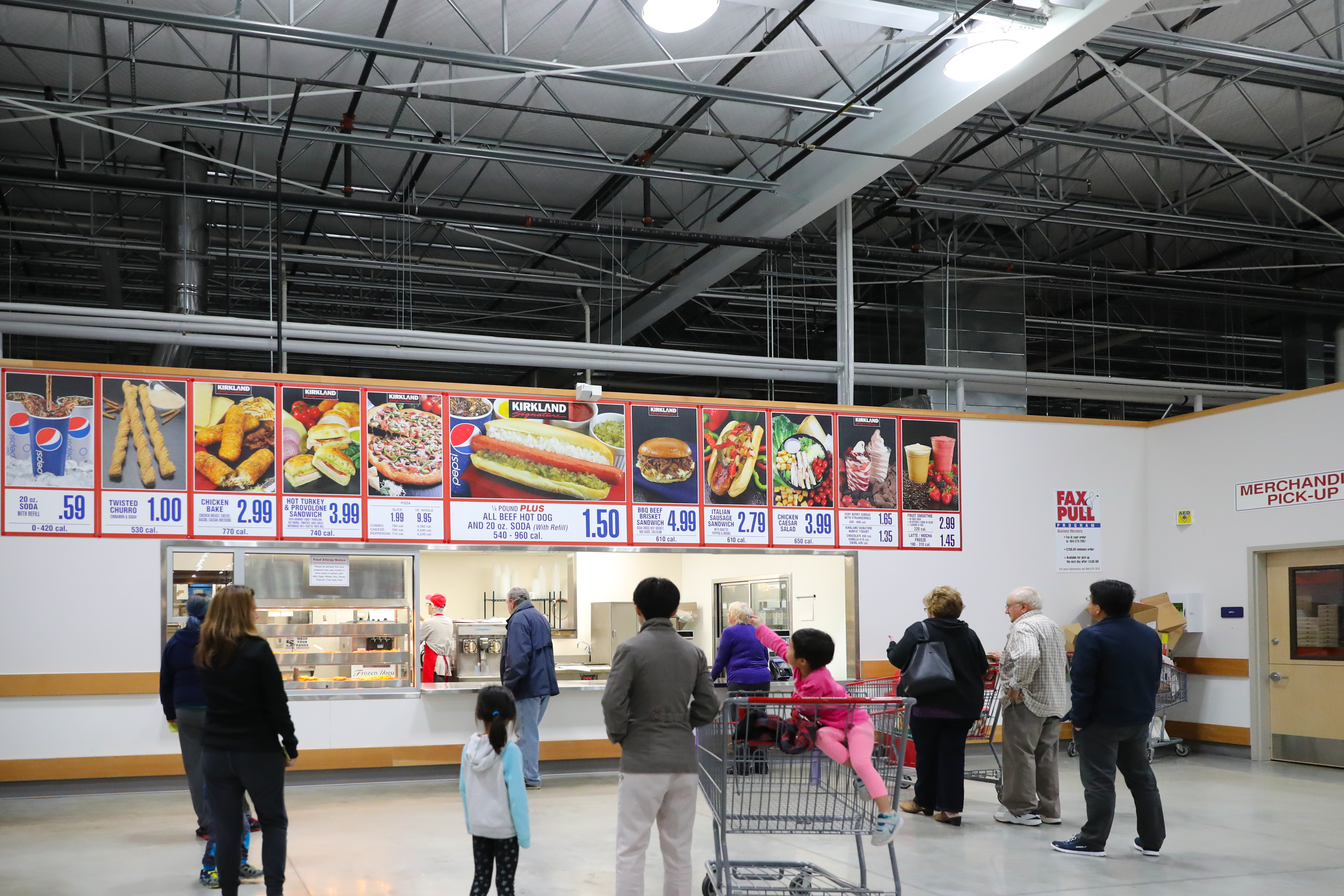 We have some very exciting news from everyone's favorite grocery warehouse: Right now for just $2.35, you can get frozen yogurt with churros from Costco. How did this take so long to happen? Customers have been able to get both items separately — a frozen yogurt costs $1.35 and churros individually cost $1 — but now Costco is making it even easier for them to get their fix of the combo.
https://www.instagram.com/p/Bu2kTjNA0si/https://www.instagram.com/p/Bu2kTjNA0si/
According to many frequent Costco shoppers, even before the dessert appeared officially on Costco's menu, customers have been combining the dessert themselves, which might be an indicator of where Costco got the idea in the first place. As you can see on Yelp, user Shelly Z. says, "Break up your giant and delicious $1 churro and dip it in the chocolate vanilla frozen yogurt swirl ($1.35). Insta-epic!" Shelly Z., you might have inspired your favorite store more than you could ever know.
While the menu image shows a vanilla option on their frozen yogurt, Costco offers both chocolate and swirl options as well, so I'm sure you could get your favorite fro-yo flavor with your pair of steaming-hot churros.
The only thing stopping you from this fine, affordable dessert is a Costco membership, which is still required in order to eat at the food court. But hey — you can always try and get around that, too.
Source: Read Full Article