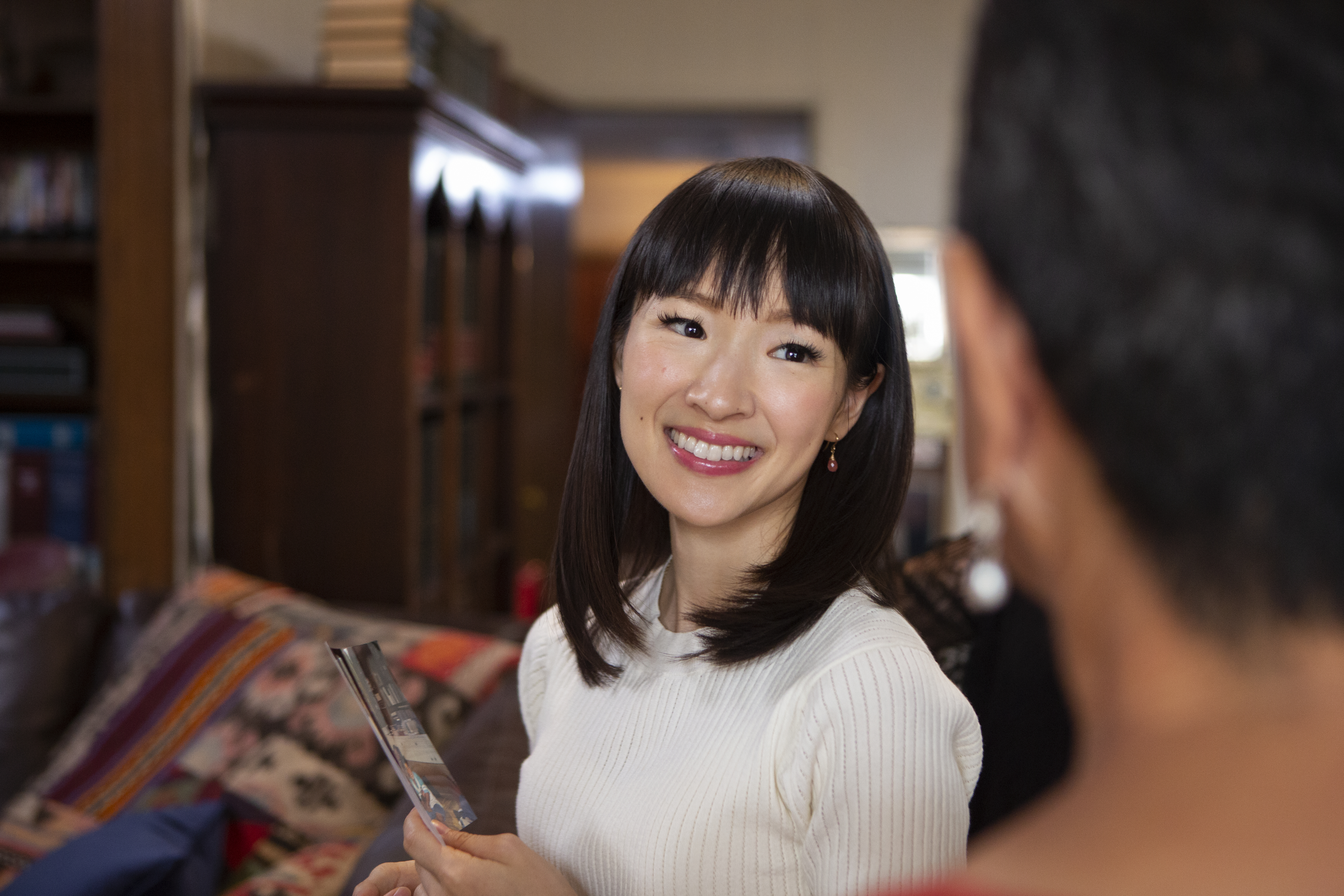 You've already tossed the old clothes, rolled your socks, and donated the knitting needles you never used, thanks to cleaning master Marie Kondo. Now, is it time to declutter your dinner? The author of The Life-Changing Magic of Tidying Up has come to a new audience this year with her totally binge-able Netflix series, Tidying Up with Marie Kondo, which shows her helping families through her philosophies on how to live a more minimalist life. But what does that mean when it comes to your meals? Today investigated just what the organizing expert eats.
https://www.instagram.com/p/Bphyniuj4Md/https://www.instagram.com/p/Bphyniuj4Md/
Unsurprisingly, the same joy-sparking theories that she uses for closets come into play in the kitchen, as she told them "It does spark joy when my food is arranged in a pretty way." So, when she has time, she says, she likes to match the cuisine with the tools and utensils. Her Instagram shows examples of that, with tea sandwiches shown on dainty plates with doilies and onigiri arranged in bento boxes.
"The greater care you put into any practice, the deeper the joy you will experience," she says in one of the captions, showing that her theories of organization matter as much for your plate as they do for your toiletries.
https://www.instagram.com/p/BVLBfb9AjJQ/https://www.instagram.com/p/BVLBfb9AjJQ/
But what does that look like in practice? Mostly soup, it turns out. Kondo starts each day with a cup of tea and some miso soup with rice. At lunch and dinner, it's her favorite dish, Japanese chicken wing soup and steamed rice with sea bream, that she cooks in a clay pot called a donabe. Then she closes out evenings with amazake, which is a fermented rice drink that is sweeter and lower in alcohol than sake.
She also fixes school lunches for her two children, including teriyaki salmon and tamagoyaki, a rolled Japanese omelet. But in the article she also talks about the one thing she doesn't eat — apparently spicy food does not spark joy for her.
Source: Read Full Article