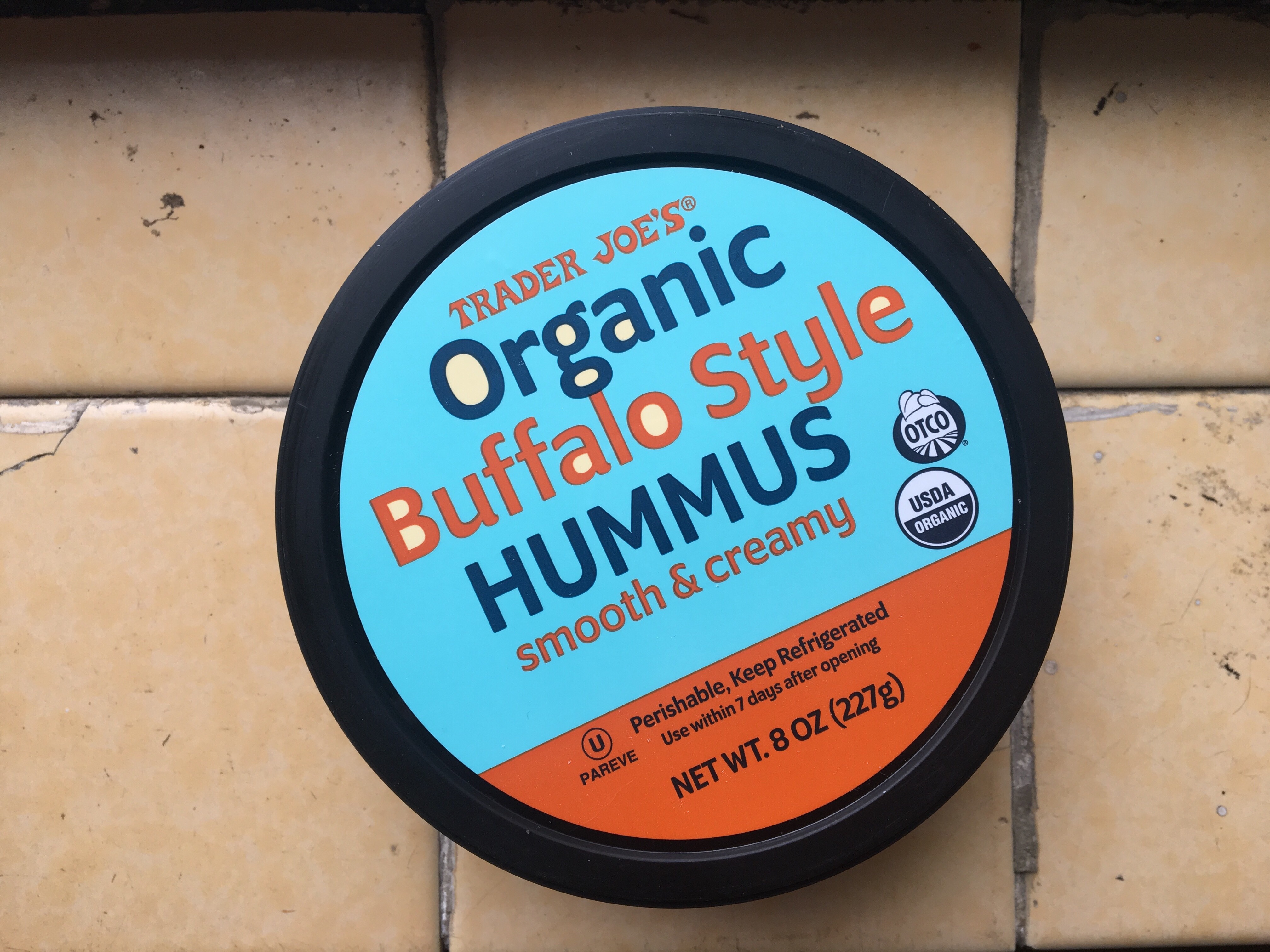 Hummus is the ultimate healthy snack: Chickpeas are packed with fiber and protein, and accompanied by a platter of crunchy veggies for dipping, you're really getting double the nutritional value. Basically, if you're looking to replace chips and salsa with a snack that actually benefits your body, you need to grab some hummus.
There's just one problem: Chickpeas can be a little boring (sorry), even with the addition of salt, olive oil, and a dash of lemon juice (double sorry). Lately there has been some pushback against flavored hummus (and dessert hummus really is a bridge too far) but I do understand the impulse to spice up this simple snack. That's why Trader Joe's buffalo hummus sounds so appealing: It's a familiar flavor that goes great on our favorite junk foods (hello, chicken wings!) and might make it just a little easier to stomach eating healthy.
I Tried Trader Joe's Buffalo Hummus and Here's How It Went
Recently, I tried the Trader Joe's buffalo hummus (which you can find in the refrigerated aisle alongside the other dips) with three different classic snacks: baby carrots, celery stalks, and rice cakes (in place of pita crackers, to keep it low-carb), and I ended up loving it.
This hummus definitely has a spicy kick, which completely masks the inherent flavor of the chickpeas, and tricked me into eating about half the container like it was a bowl of queso. It's not dry or too chunky, either. I'm a person for whom texture can make or break a food, and hummus has always been tough for me because it tends to be grainy. What's great about this version is that the flavor is strong enough to obfuscate the slightly unsatisfying texture — it's a bit watery and thin.
Celery, which is basically just crunchy water, is the best base for this hummus because it's so plain that the spicy flavor of this hummus really shines through. In fact, for a dip like this, you should stick to the classic hummus accompaniments — raw vegetables and low-carb crackers which mimic junk food like chips. I'm not saying that vegetables and hummus should be a replacement for your lunch, but if you like to snack throughout the day try switching to buffalo hummus, especially if you find the plain varieties too bland.
Source: Read Full Article