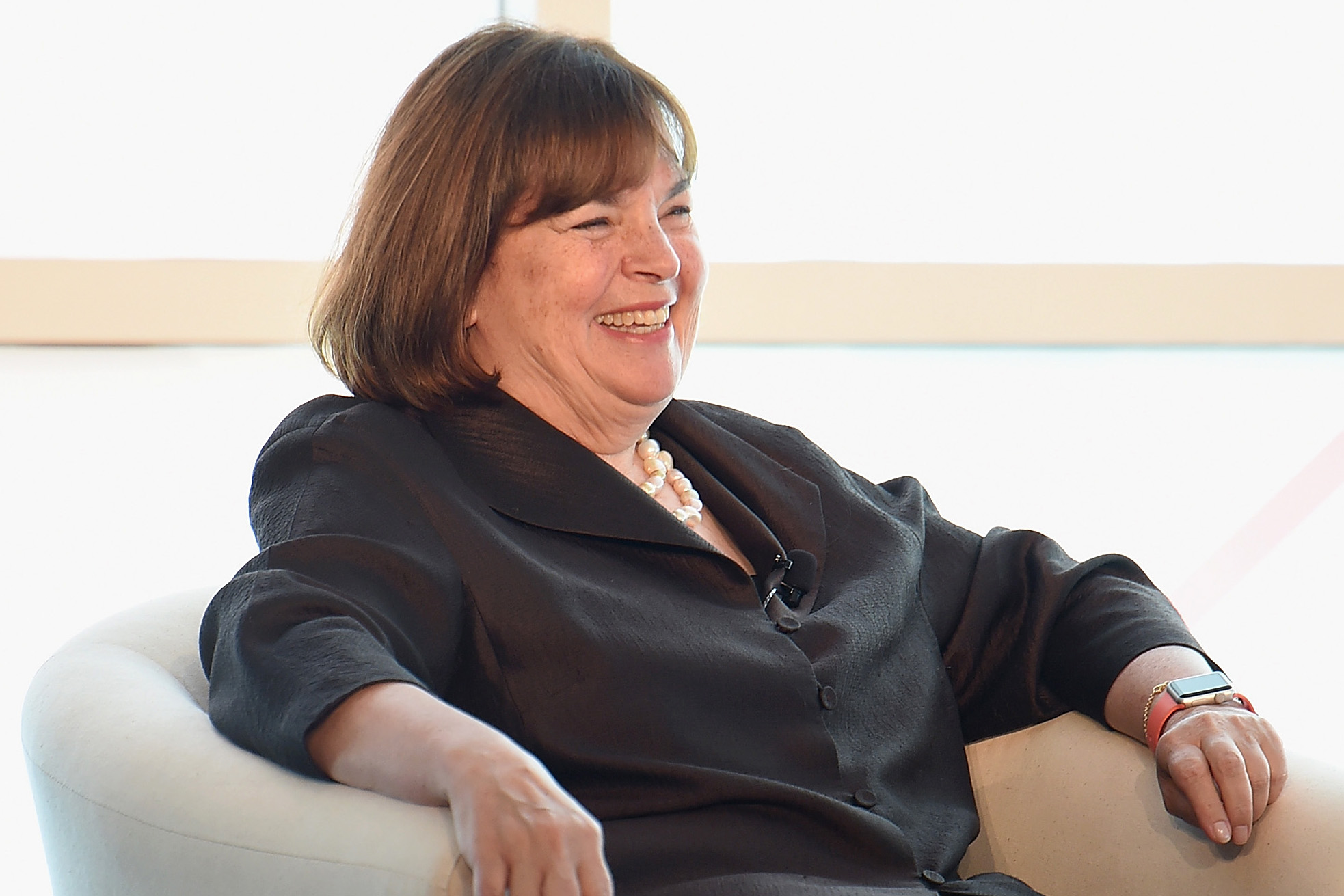 Sometimes the simplest things are the most satisfying. Case in point: Ina Garten's pick for her favorite breakfast, which she recently shared on Instagram. Of course, it probably helped that she was eating said breakfast in Paris, where everything just seems to taste (and look) better.
https://www.instagram.com/p/BuRlnINBps-/https://www.instagram.com/p/BuRlnINBps-/
Don't let appearances fool you: Ina's tartine (otherwise known as an open face sandwich) might look like a mere slice of bread, but this luscious, fluffy spear of baguette is probably satisfying all on its own. Ina tops hers with what she calls #goodbutter (sadly no brand name included) but we can easily imagine, the rich, creamy, salty spread.
On top of the butter, Ina adds a layer of raspberry jam — a classic combination that balances out the savory butter and completes this quintessential French meal (that's hardly as heavy and filling as the typical eggs, bacon, and pancakes affair we prefer in America).
Ina pairs her unfussy breakfast sandwich with a strong cup of café crème, what we in America call a latte. This shot of energy is the perfect way to start the day walking around Paris with your travel companion (or the love of your life, if you're Ina and Jeffrey). In fact, Ina is well-known for her passionate love of Paris: She once dreamed of traveling there with Jeffrey, thinking she'd never be able to afford it. They even had to camp on their first trip to Europe together. Now, the pair regularly visit the city, and even have their own apartment there.
There's one more element to this breakfast that makes it worthy of such high praise: Nothing really beats relaxing at a sidewalk cafe — especially on a sunny day, as Ina herself points out — sipping a coffee and people watching while on a romantic Parisian adventure. No wonder Ina loves this breakfast so much.
Source: Read Full Article