Total:

1 hr 30 min

(includes chilling time)

Active:

25 min
Ingredients
Directions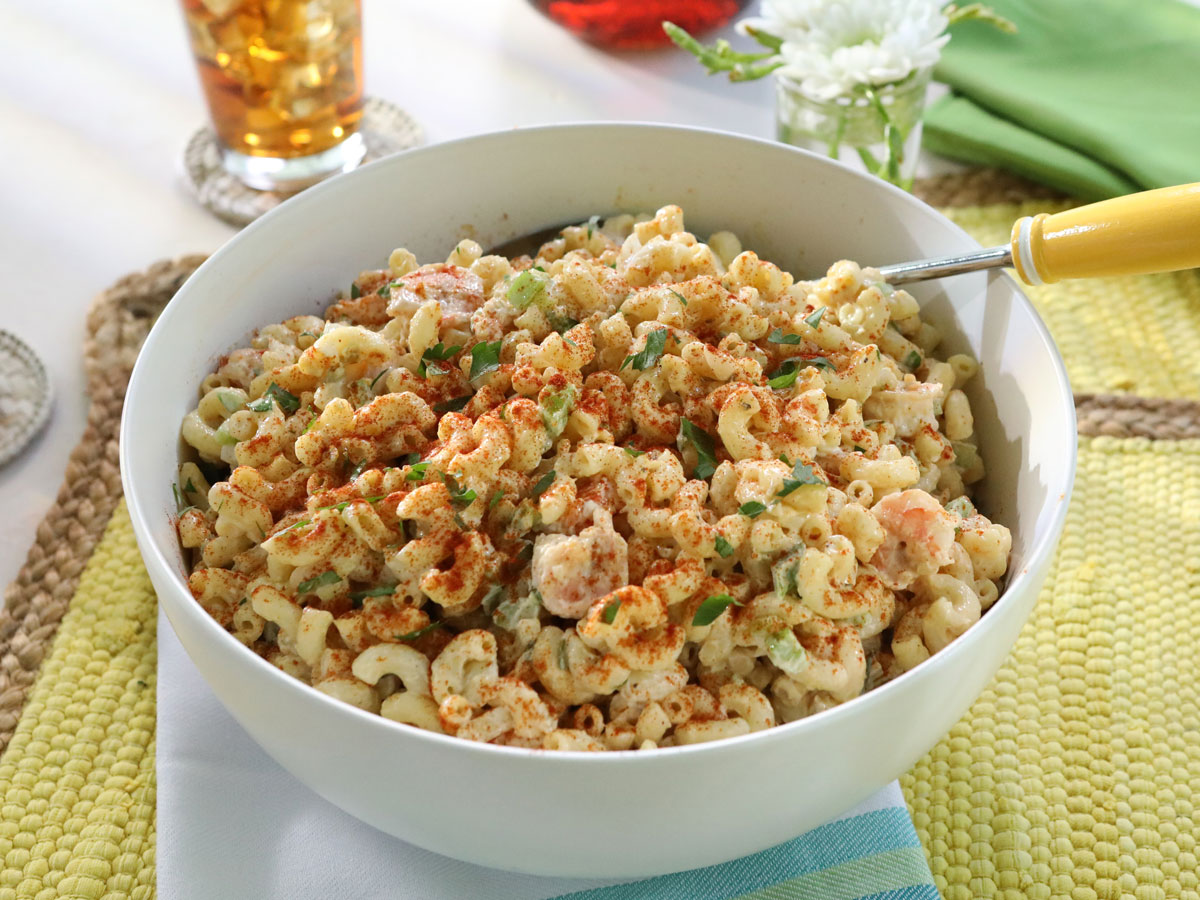 Special equipment:
Preheat a grill pan or grill to medium-high heat.
Whisk together the olive oil and lemon juice in a medium bowl. Add the shrimp to the bowl and toss to coat, sprinkling generously with salt and pepper. Place the shrimp on the grill pan (or in a grill basket on the grill) and cook, flipping once halfway through, until just cooked through, about 5 minutes. Set aside.
Stir together the mayonnaise, relish, vinegar and Dijon mustard in a large serving bowl. Add the cooked pasta, celery, onion and bell pepper and toss to combine and coat with dressing. Season to taste with salt and pepper. Refrigerate for 1 hour or up to overnight. Top the salad with the grilled shrimp and sprinkle with the parsley and paprika right before serving.
Source: Read Full Article