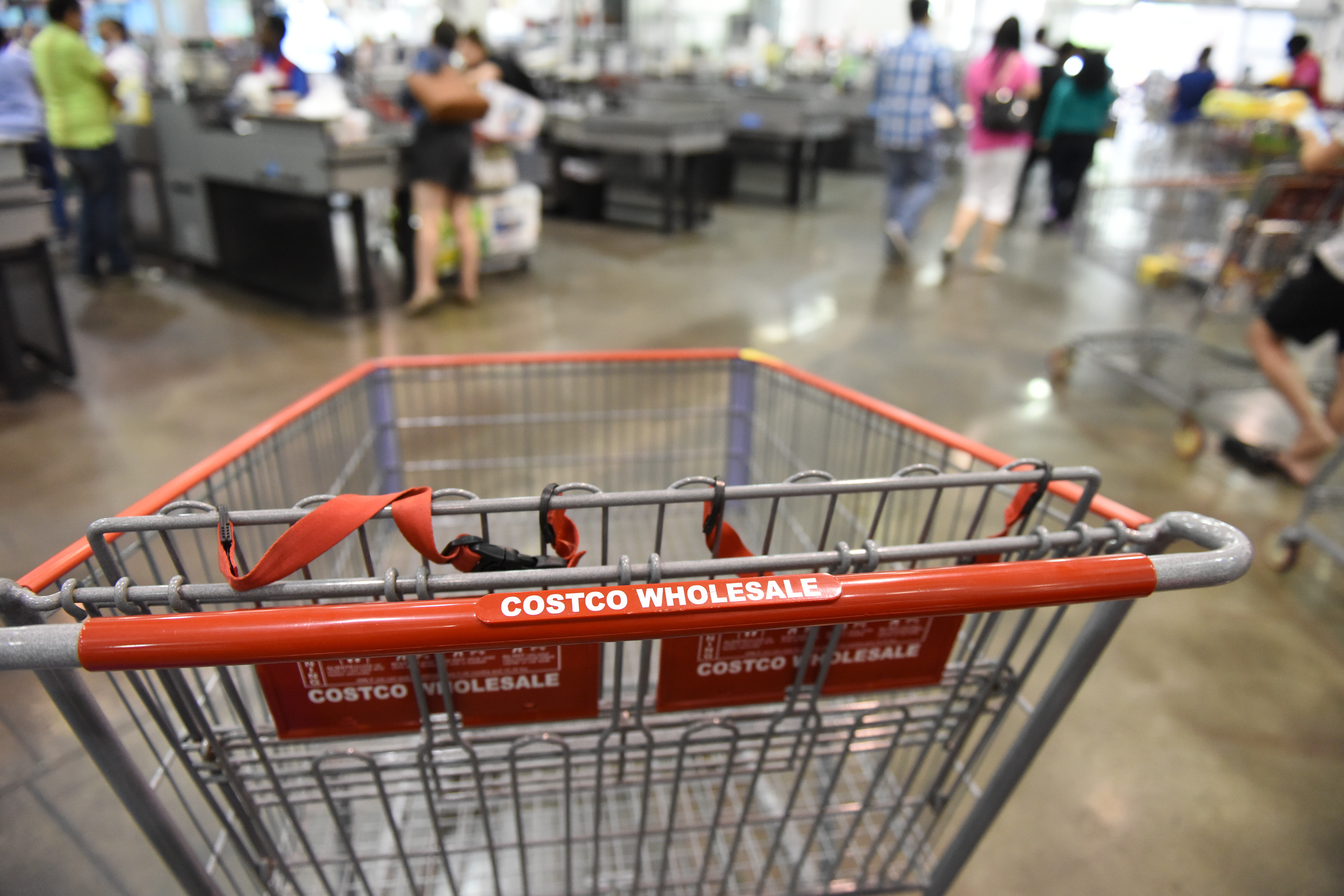 I just celebrated my one-year anniversary — with my Instant Pot. I started slow, just making hard-boiled eggs (so easy to peel!), and now I no longer use the stovetop for spaghetti. Despite being late to the pressure-cooking party, the Instant Pot has become the workhorse of my kitchen. And recently, despite having a full day of work and activities already planned, a post on the Instant Pot Community Facebook page sent me straight to Costco.
Can you guess what they sent me there for?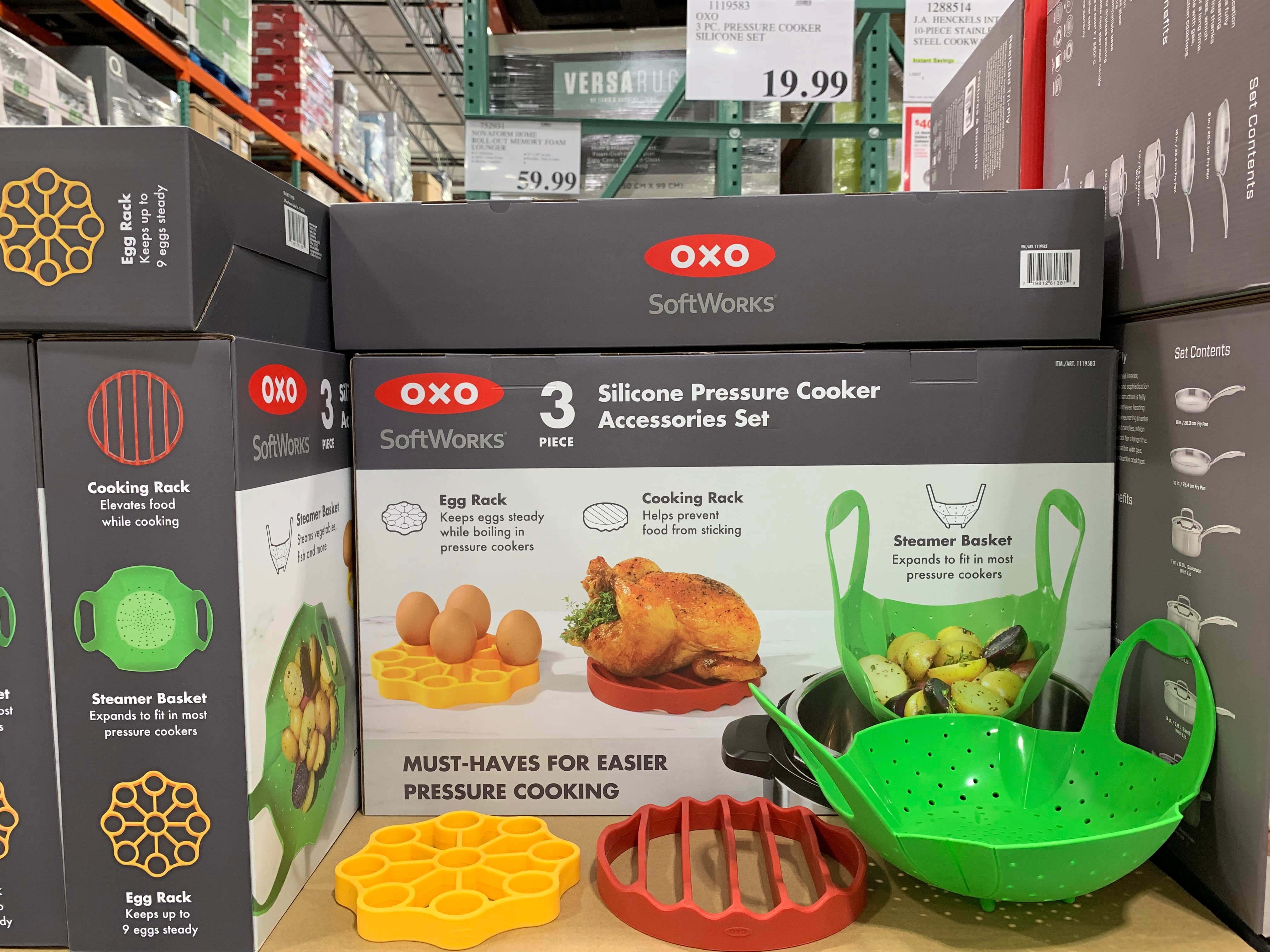 The find that made me drop my afternoon plans last week and drive straight to Costco? OXO's 3-Piece Silicone Pressure Cooker Accessories Set!
The candy-colored set includes an egg rack, cooking rack, and steamer basket. Purchased separately on Amazon, these accessories will set you back almost $44, but at Costco you'll pay only $19.99 for all three. The steamer basket alone costs that much online!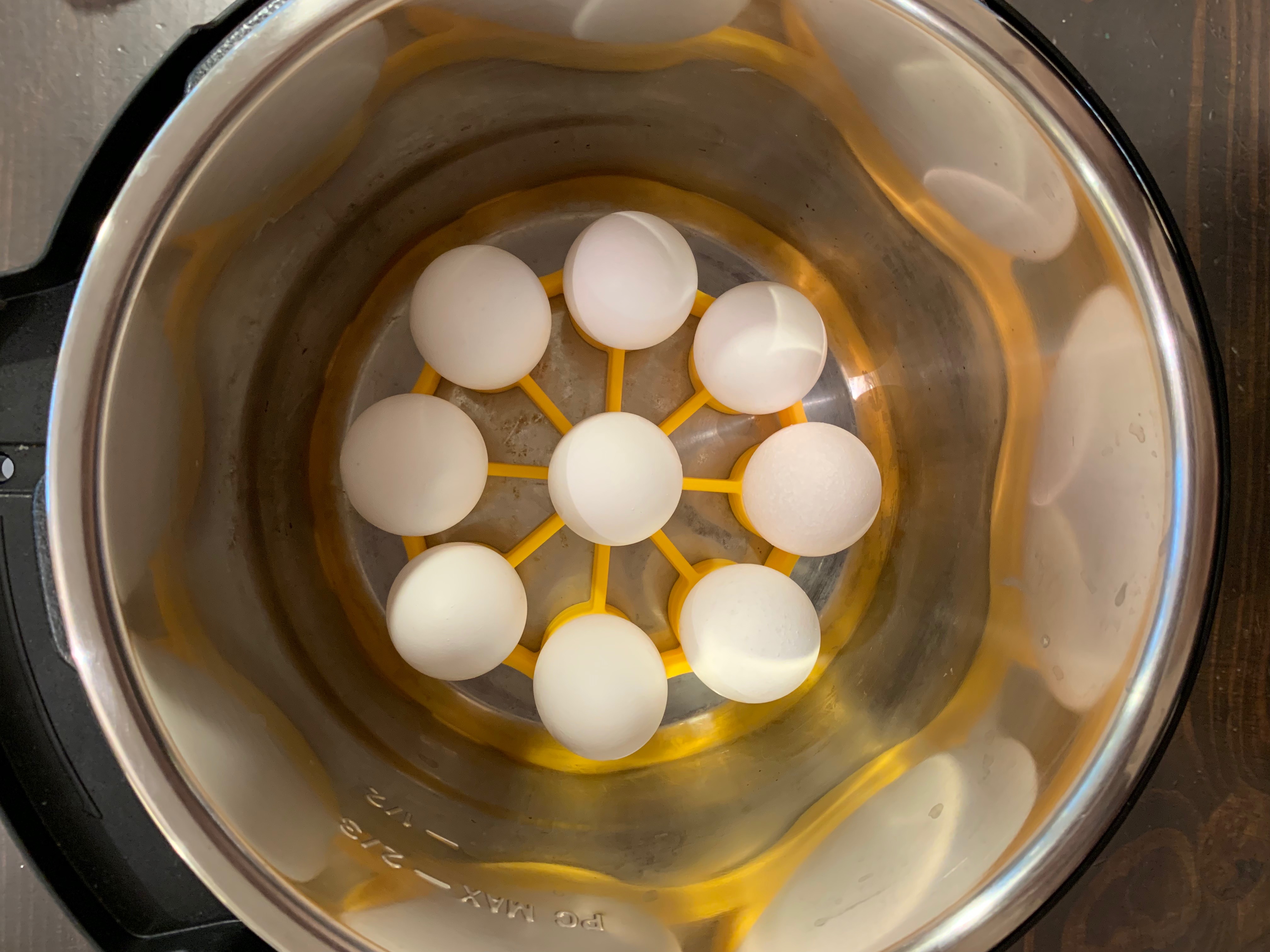 Egg Rack

I heard about the egg rack last spring, soon after adding the Instant Pot to my kitchen arsenal. Unfortunately, it sold out at the height of egg-dying season, and for the past year I've settled for balancing eggs on the standard-issue metal trivet. OXO's egg rack cradles nine eggs gently under pressure (no more cracked eggs!), but is also stackable to cook 18 eggs at once.
Related: 10 Ways to Turn Hard-Boiled Eggs into Lunch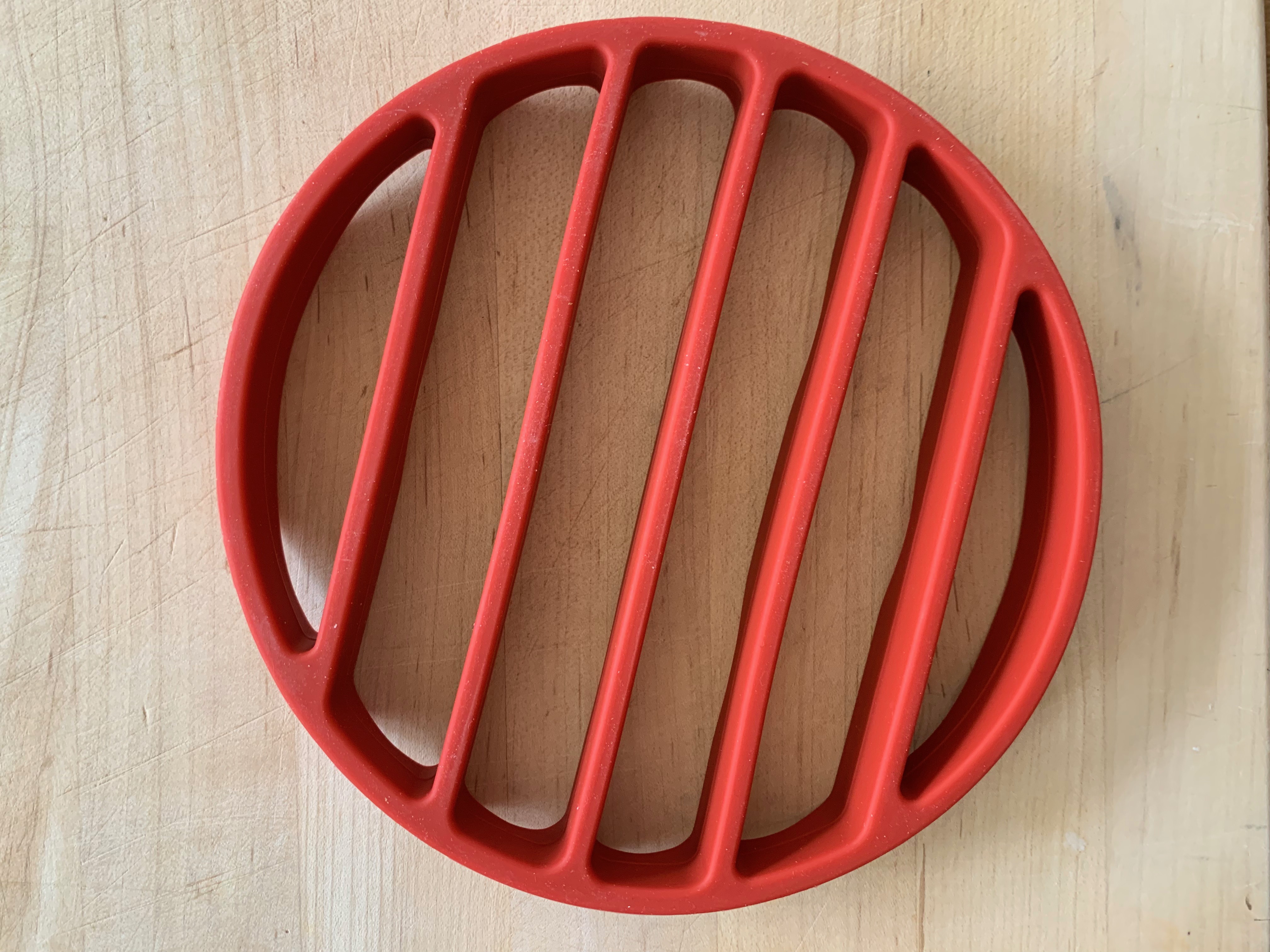 Cooking Rack
The cooking rack is the most versatile accessory of the set. The ruby-red rack elevates food, so that fat and juices drip away and the underside doesn't get soggy. It can also be used for multi-level (or pot-in-pot) cooking to cook an entire meal at once in the Instant Pot. Use the rack in your pressure cooker or slow cooker, or on the tabletop as a trivet.
Use the rack to make this: Instant Pot Meatloaf and Mashed Potatoes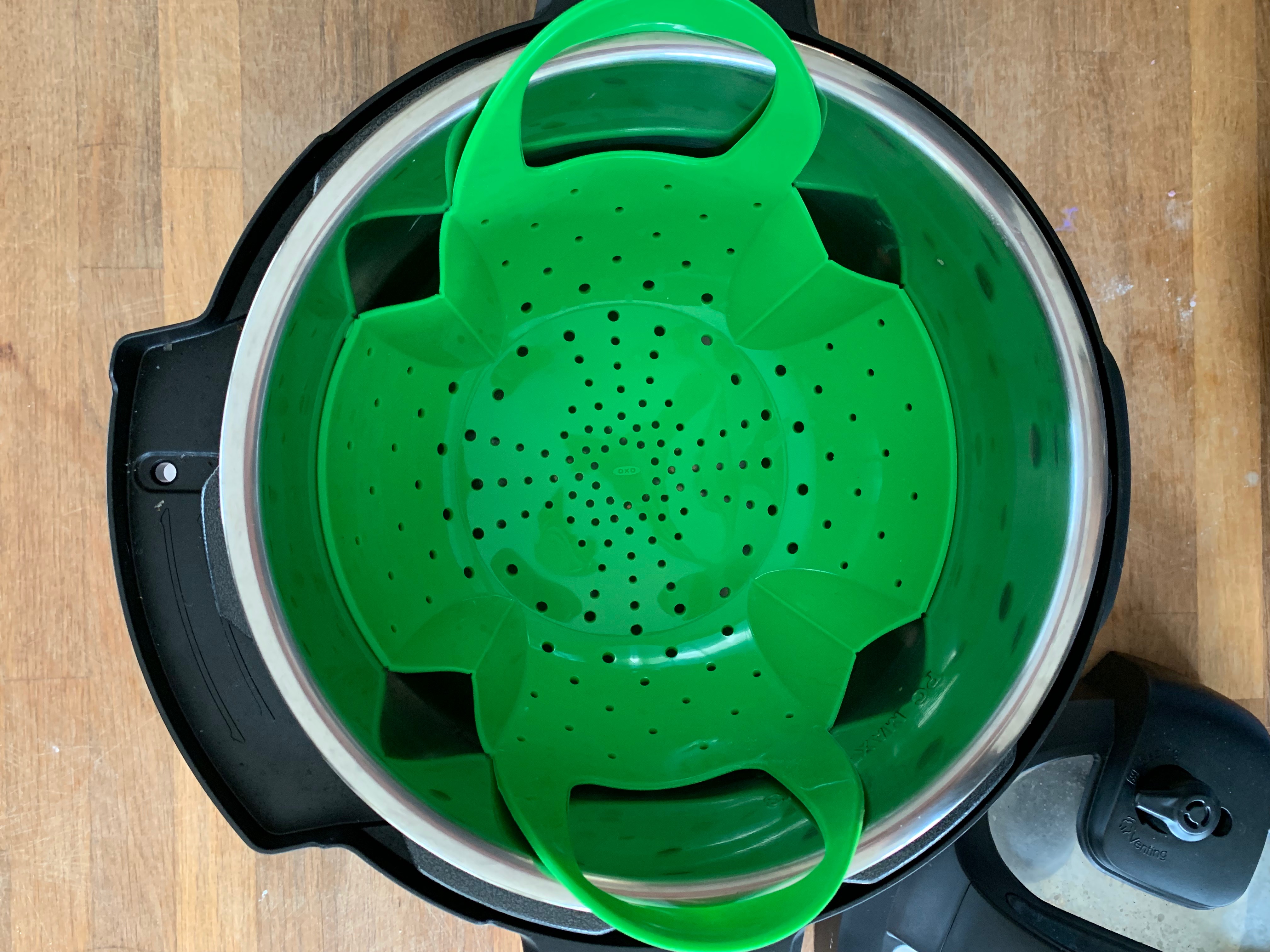 Steamer Basket
The Instant Pot already comes with its own metal trivet, but the flimsy construction and widely-spaced bars make using it a balancing act. OXO's lime green steamer basket is elevated on four silicone legs and has two handles that stay cool — even after cooking under pressure. Keep delicate foods away from boiling water in the aerated, high-walled basket that is wide enough to hold enough vegetables for dinner or a fillet of fish.
Related: When (and Why) to Use the Steamer Basket in Your Instant Pot
Source: Read Full Article