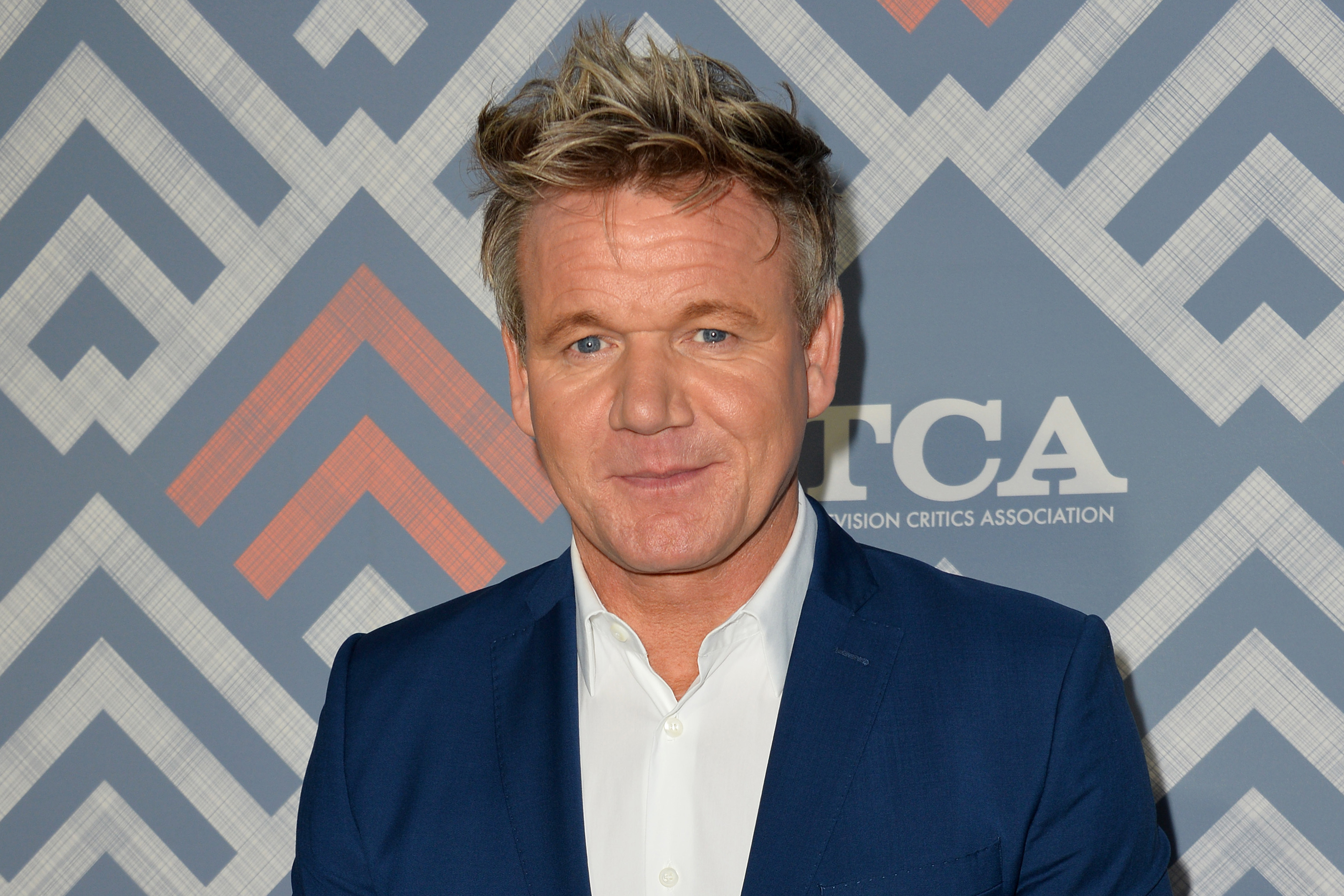 In 2016, Gordon Ramsay appeared on The Late Late Show with James Corden to skewer his own reputation as an ill-tempered, verbally-abusive taskmaster in the kitchen (perhaps to prove that the whole thing is a well-constructed act for ratings). Joined by Julie Chen, the ensuing sketch launched a thousand viral memes: Ramsay, playing his Kitchen Nightmares character, berates a groveling Chen, who is competing with Corden for a spot cooking in 'Hell's Cafeteria.' Ramsay smushes Chen's downcast face between two slices of white bread while forcing her to say, "I'm an idiot sandwich, Chef Ramsay.'
https://www.youtube.com/embed/TwU4gNv-VRw
Of course, it's all in good fun — the whole cast is forcing down giggles the entire time. Little did they know how infamous that moment would become. In a recent appearance on Corden's show, Ramsay revealed that he still gets requests from strangers — and even his daughter's friends — to recreate the 'idiot sandwich' moment, sometimes even bringing along their own bread.
It's still so well-known that at his restaurant in Las Vegas, Ramsay sells earmuffs in the shape of bread slices, which read 'idiot sandwich.' The novelty item has become so popular, in fact, that James Corden wants to start splitting the profits with Ramsay. After all, the meme did originate on his show. Still, Ramsay thinks he only deserves "half a slice."
While he's clearly surprised that the 'idiot sandwich' meme has lasted this long, Ramsay doesn't mind being known for it. In fact, he seems to think it's not only funny, but gets a genuine kick out of fans approaching him with bread. It's got to be one of the funniest, strangest memes to come out of the cooking world, and might actually prove that Ramsay is a little more self-aware than we give him credit for.
Source: Read Full Article