It's September AND it's after Labor Day, which means people are running out of excuses to shame those of us who love all things fall from going all in on our favorite cold weather treats. This is all great except for one thing—it's still pretty hot out. Yeah, if you try and wear a sweater and sip a hot coffee right now you're probably going to be sorely disappointed and more than a little overheated. Luckily, there are a few sneaky ways you can get in all the flavors of fall while still staying cool.
TotallyTheBomb.com shared one of their latest Starbucks Secret Menu creations called the Pumpkin Pie Frappuccino. You might be thinking, so it's a Pumpkin Creme Frappuccino…but no, this treat adds in additional spices, making it feel even cozier. Plus, it's topped with whipped cream, so that only increases the pumpkin pie vibes.
As with all secret menu items, you cannot go to Starbucks and ask for this by name: You have to know how to order it and walk your barista through it thoroughly and kindly (seriously, be nice!!!). You'll also have to head to Totallythebomb.com to get the full order but as a sneak preview, you'll order a Pumpkin Creme Frappuccino, and add a lot of cinnamon flavors, and whipped cream. It could not be more stuffed with delicious fall flavors.
We might all be yearning for the leaves to start falling but until we can break out our favorite cozy clothes, this drink will definitely hit the spot.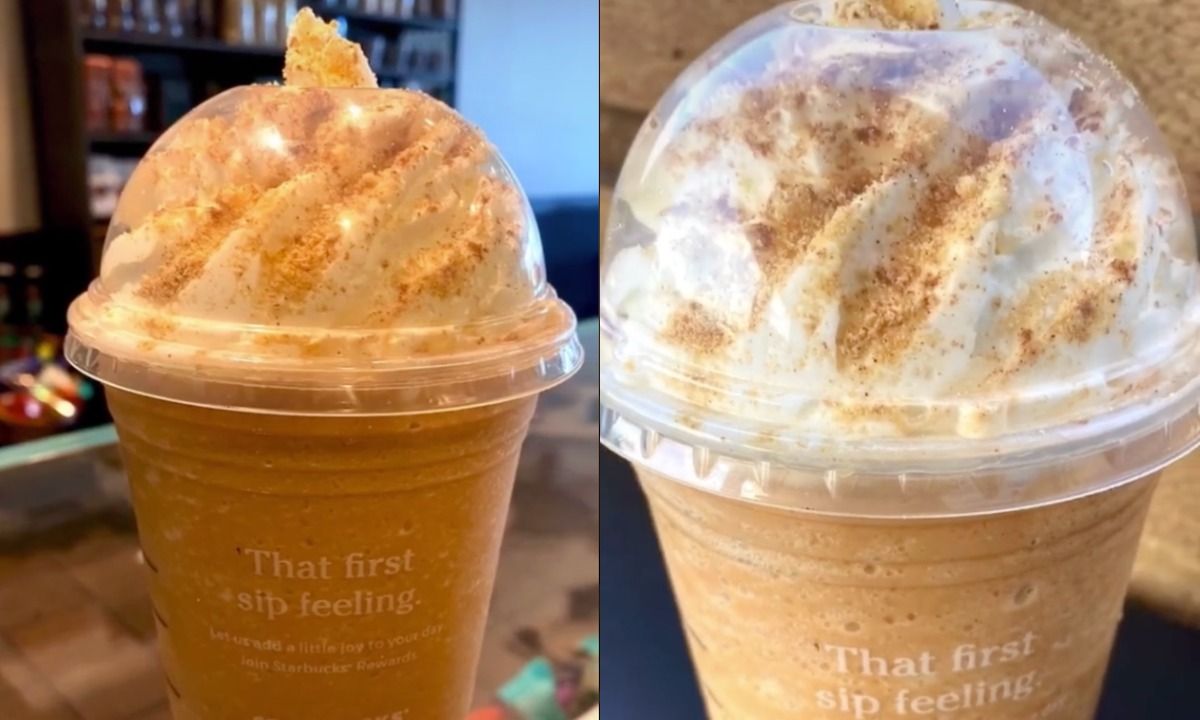 Source: Read Full Article