Price: $299.95
Serves: 8 people
Difficulty Level: Intermediate

Williams-Sonoma is the queen of Thanksgiving meal kits. They had the most meal kit options by far. I went with the most economical, starting at $37 a person. (If you want to ball out, please see the $615 ultimate option. It's…insane.)
The pre-brined Willie Bird turkey needed a little extra love in the flavor department (I added a mustard-honey-soy brine) but let me tell you: The meat was juicy, moist, and exactly what I'd expect for Thanksgiving. This was my first turkey I've ever roasted from start to finish and was relatively stress-free for me—besides a panicked call to my mother at 10:36 p.m. asking her where TF do you find the giblet (sorry, mom!).
But let's be honest, the best part of Thanksgiving is rarely the turkey—it's the sides. Williams-Sonoma *delivered* (get it? No? OK.) in the sides department. The mashed potatoes? Creamy and buttery. The green bean casserole? Yes, please. The gravy? Bathe me in it, BABY. An extra bonus point for Williams-Sonoma making everything (sans turkey) cook at the same temperature for the same amount of time! That is a huge win for anyone who's played the oven cooking time game.
Heads up: for Thanksgiving Delivery, order by November 20th at 8:59 p.m. PT. Shipping fee: $15.
Paleo On The Go AIP Paleo Thanksgiving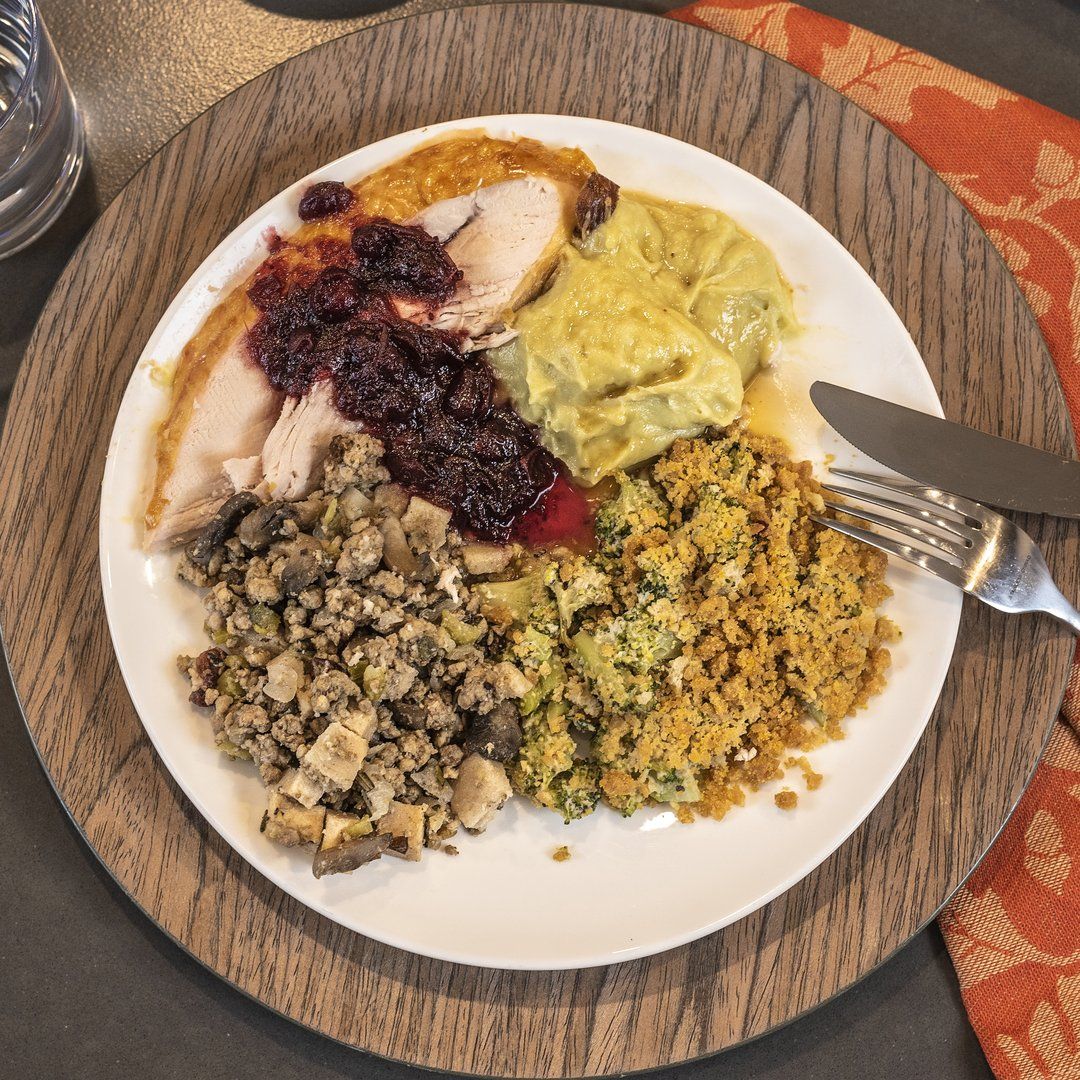 If you or a family member has an autoimmune condition that comes with food sensitivities or inflammation, this delivery kit is a great option. Just because you havediet restrictions doesn't mean you can't have your own cheat day, helloOoOo!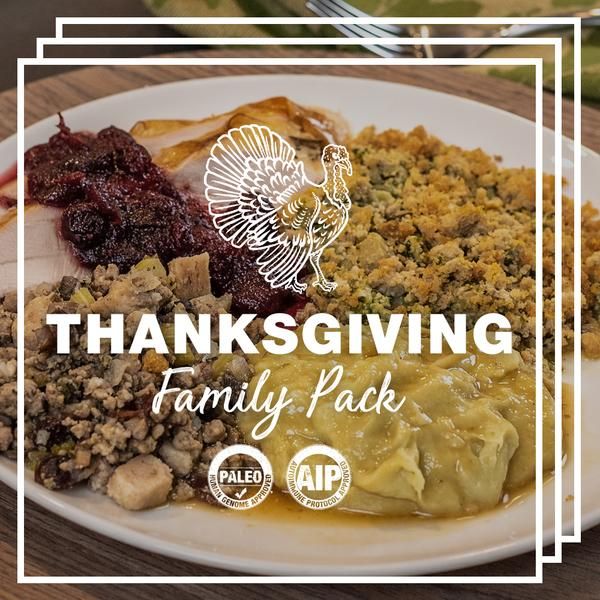 Thanksgiving Family Pack
This meal kit comes with biscuit stuffing, mashed potatoes, gravy, broccoli casserole, and cranberry-orange relish. We got the Thanksgiving empanadas and pumpkin pie as well (a $59 upcharge) for a well-rounded feast.
The high points include the sweet and savory pork biscuit stuffing and the broccoli casserole. Both give you comforting Thanksgiving feelings and would make you consider going paleo.
The low points unfortunately go to the empanadas and pumpkin pie—both add-ons! The empanadas remind me of our Thanksgiving Crunchwrap supreme except it's missing a golden, flaky shell (paleo can only deliver so much) and juicy turkey (due to it being frozen, the turkey is dried out). The pumpkin pie is a tough one; a paleo pie crust is a hard sell and made me wish I opted for a non-Thanksgiving paleo dessert option. All in all, this meal kit was quick to cook and is affordable for anyone considering the paleo diet.
Eat Clean Bro Pre-Thanksgiving Workout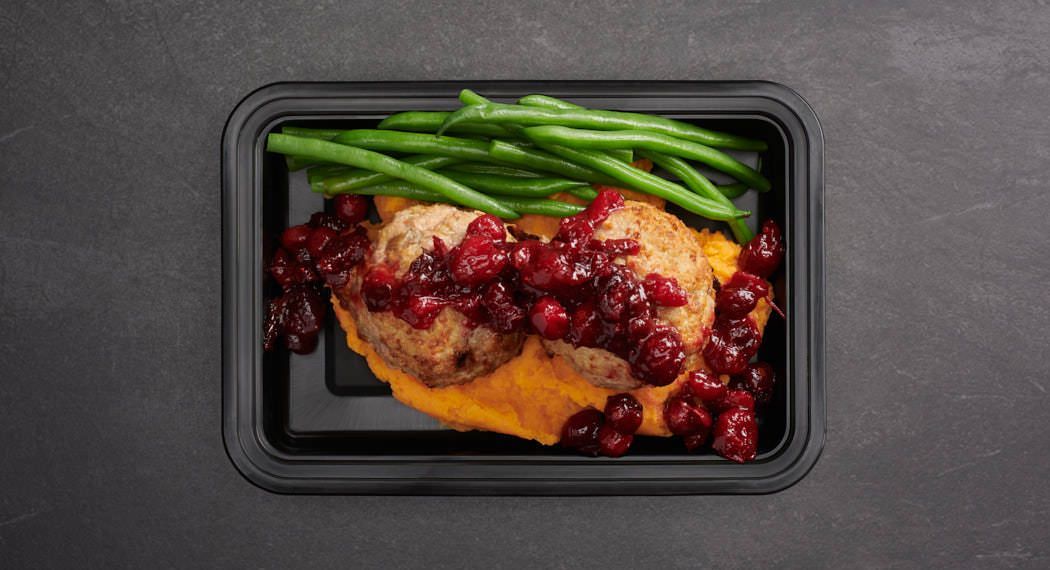 I have found the easiest Thanksgiving delivery kit out there, y'all. Eat Clean Bro makes fresh meals from its kitchens in Georgia and New Jersey and only require a microwave to serve.If you can look past the name, this meal kit is ideal for anyone looking to stick to their diet during the holidays. It comes with lean turkey meatballs, cranberry sauce, mashed savory sweet potatoes, and steamed green beans.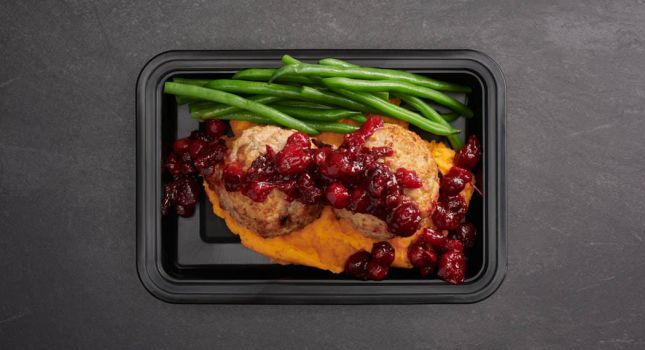 Pre-Thanksgiving Workout
I know it's called 'eat clean' but the flavor is honestly… too clean. Salt and pepper is needed at the minimum—or, for the health conscious, lemon, paprika, and sage. It's missing that oomph!I wish they were able to find a clean way to create gravy (perhaps a mushroom one?!) because it was missing a savory component to take it over the edge, but for what it is, it's…fine. Its biggest advantage over the rest of these is that its completely stress-free and doesn't even require cleaning a dish. Plus, the price. This is the cheapest option per person on the market.
Blue Smoke Thanksgiving Dinner for Four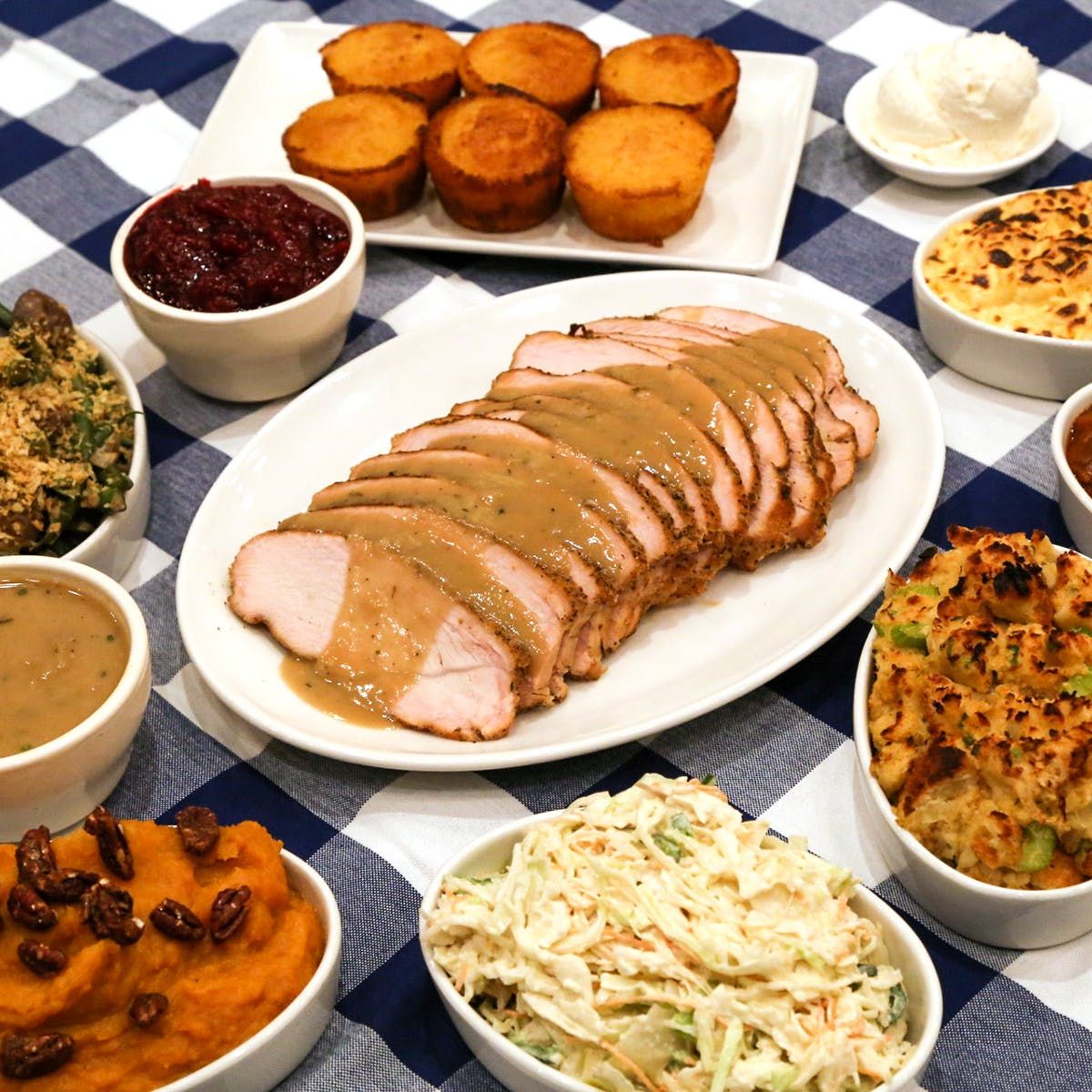 OK. Thank you.
Blue Smoke is a NYC-based barbecue restaurant that's known for its five-pepper brisket and five-star southern food. Unfortunately, you don't get the brisket in their Thanksgiving kit, but you do get house-smoked turkey breast, gravy, biscuit dressing, cranberry sauce, mashed sweet potatoes, and a green bean casserole. Add-ons include their mac and cheese ($18), coleslaw ($12), pies ($28 each), cocktails, and wine.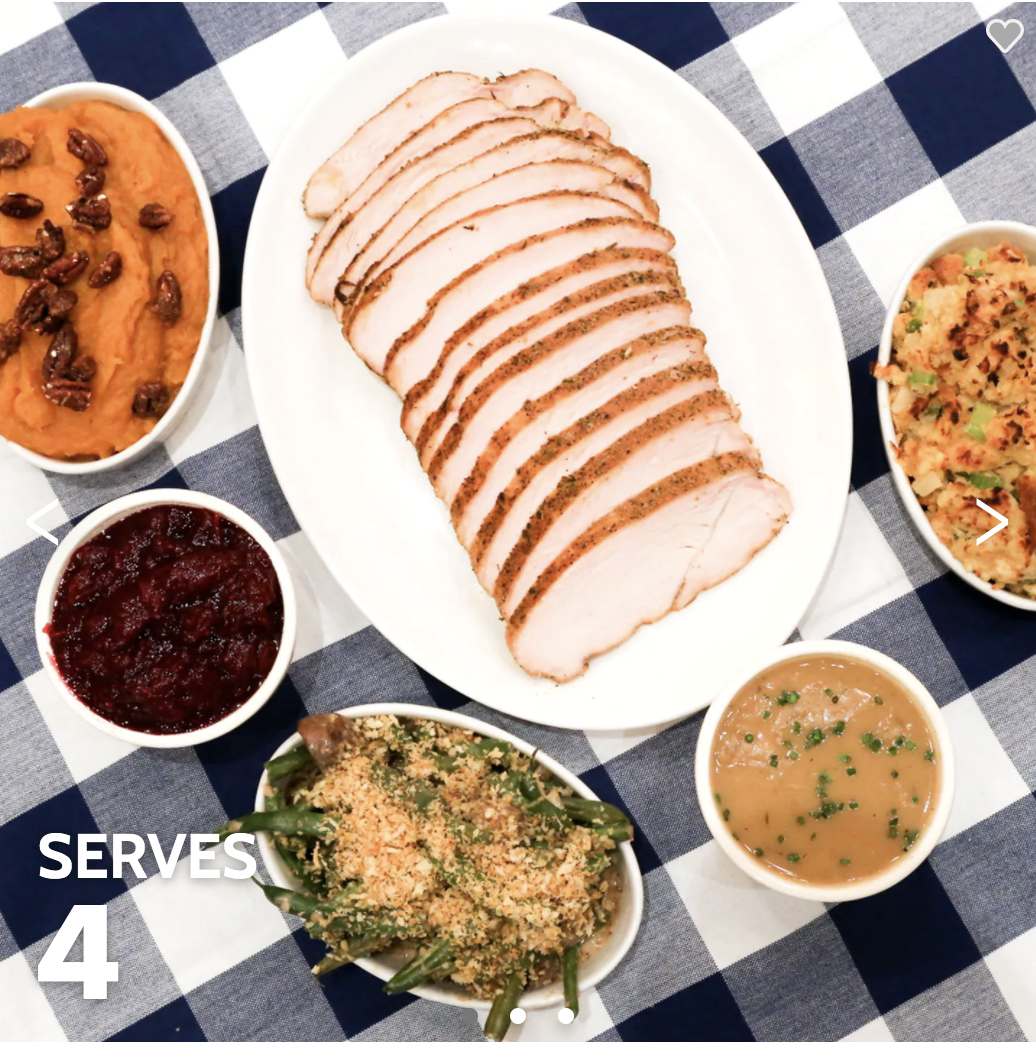 Thanksgiving Dinner for 4
Besides the glorious mac, the biscuit dressing takes the crown. Out of all the stuffings, this was the first to get devoured. The mashed sweet potatoes taste like they were made with love and the green bean casserole was rich and creamy. Oh! And the coleslaw is technically an add-on, but it deserves to be mentioned. It is the *only* coleslaw I've ever loved. Out of all of the pies (sweet potato, bourbon pecan, and apple crumb), the apple crumb stole my heart. I ended up eating it for breakfast for three days straight. My coworkers adored the bourbon pecan, so maybe just buy both. No one is judging. When it comes to ease, all of the food was delivered refrigerated instead of frozen, lowering the cooking times and giving a fresher taste overall.
Heads up:Blue Smoke will be shipping November 19 and 20, delivering November 23 and 24, in time for Thanksgiving.
Source: Read Full Article