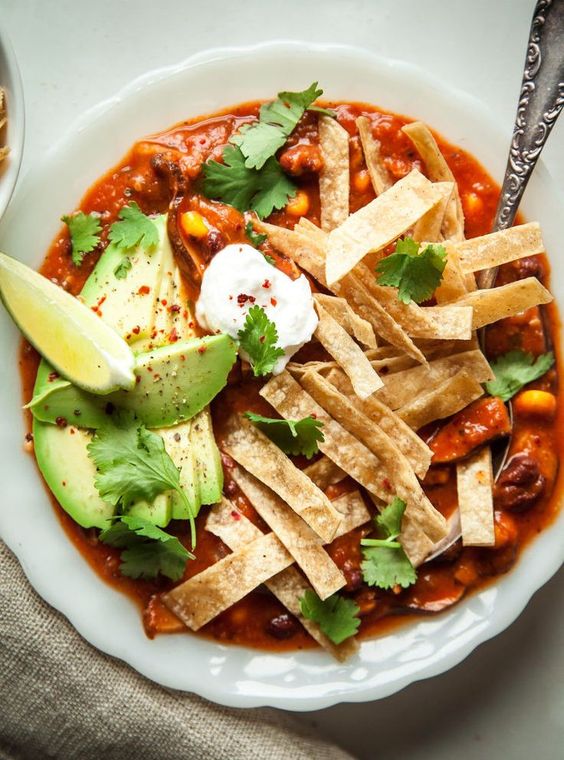 Kitchn's Delicious Links column highlights recipes we're excited about from the bloggers we love. Follow along every weekday as we post our favorites.
Beans and mushrooms stand in so well for meat that many vegan recipes fly right under the radar. You'd never know they were vegan unless someone told you. This smoky tortilla soup contains no animal products, and it's loaded with black beans and mushrooms, which makes it so hearty and flavorful that it will satisfy the hungriest crowd.
You can use any mushroom you like in this smoky mushroom tortilla soup. The author chose shiitake mushrooms because those looked the most like sliced chicken in the bowl, but any mushroom works. If you find a bunch of basic button or porcini mushrooms on sale, those will work just fine.
Start by making crispy tortilla strips. They add crunch when scattered over the top of the finished soup, but they also serve to thicken the soup itself, so you do have to make the tortilla strips first instead of saving them for the end. Just cut corn tortillas into small strips, toss them with some oil, and bake them until they're golden and crunchy. That should take about 10 minutes, and flipping them over about halfway through the cooking time ensures the strips crisp up evenly.
To make the soup base, put the tortilla strips you just made into a blender with some vegetable stock and a can of crushed tomatoes, and blend the mixture until it's perfectly smooth. Hold that for later.
In a large soup pot, sauté diced onion until it turns soft, then add chopped jalapeño, oregano, cumin, chipotle powder, and four cloves of minced garlic and stir the pot until everything turns fragrant. That should take about 30 seconds, and your kitchen will suddenly smell amazing. With all the chili powder, cumin, and garlic, you know this recipe will turn out well.
Add the sliced mushrooms. Cooking mushrooms so they're flavorful but not soggy can be difficult, but the author says in this case you should just add them to the pot, stir, and let them sit for a full minute without stirring them. Then stir them once again and let them sit for another unbothered minute. By that point they should soften nicely and evenly without getting soggy.
Then add some black beans, frozen corn, and the soup base of tomatoes, broth, and tortilla strips you made earlier. Stir it all together and season it with salt and pepper, then bring it to a boil, reduce it to a simmer, and finally, let it stand and cool for about 10 minutes to bring all the flavors together.
This soup can be served immediately, or stored for a convenient lunch later on. When you're ready to eat it, sprinkle the tortilla strips across the top and serve it with lime wedges and sliced avocado if you have them. If you want to make it really special, try adding a couple drops of liquid smoke to make it ultra smoky.
Get the Recipe: Smoky Mushroom Tortilla Soup from The First Mess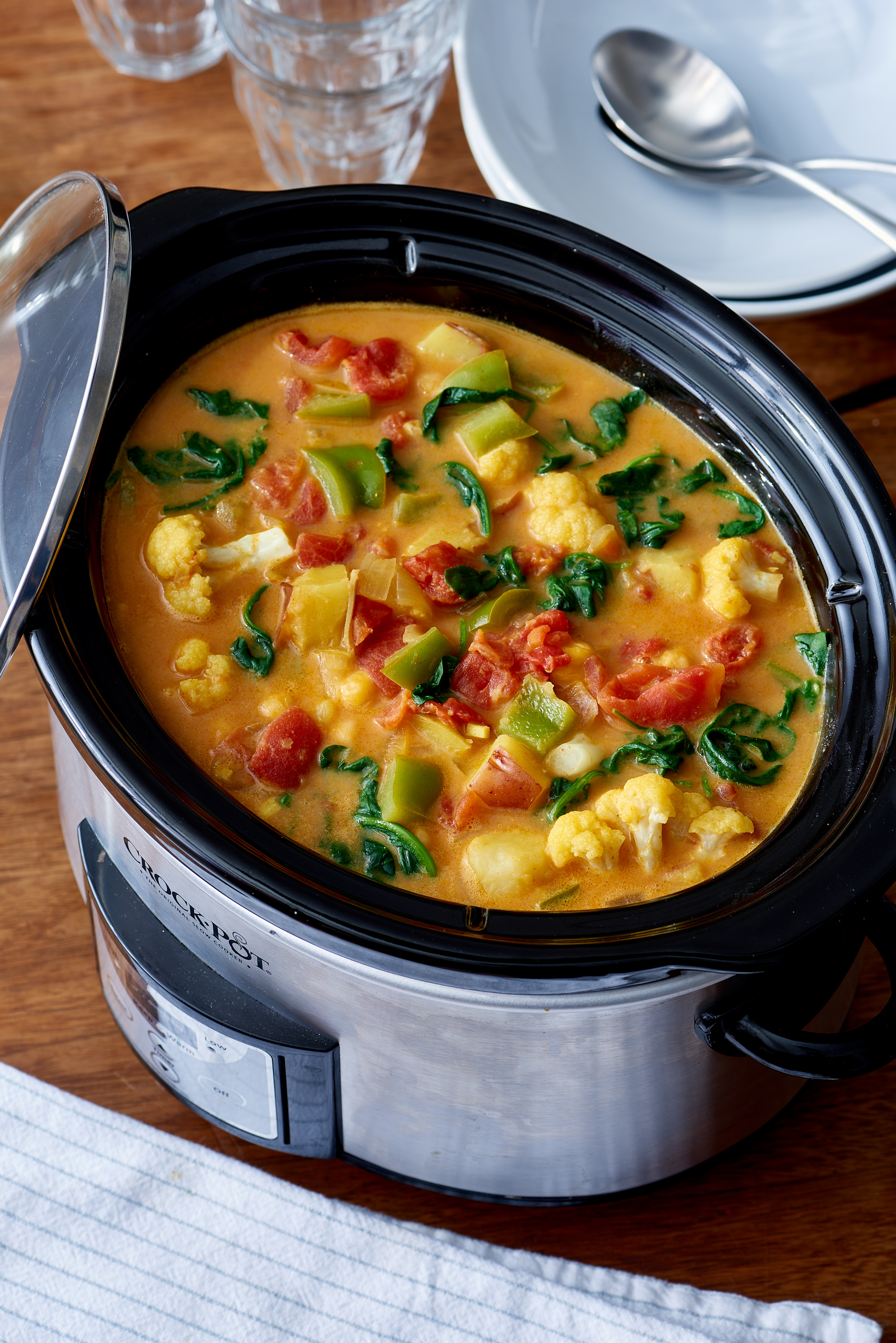 More Delicious Veggie-Packed Soups from Kitchn
Curried Vegetable and Chickpea Stew
Vegan Sweet Potato Chowder
Slow-Cooker Minestrone
Source: Read Full Article