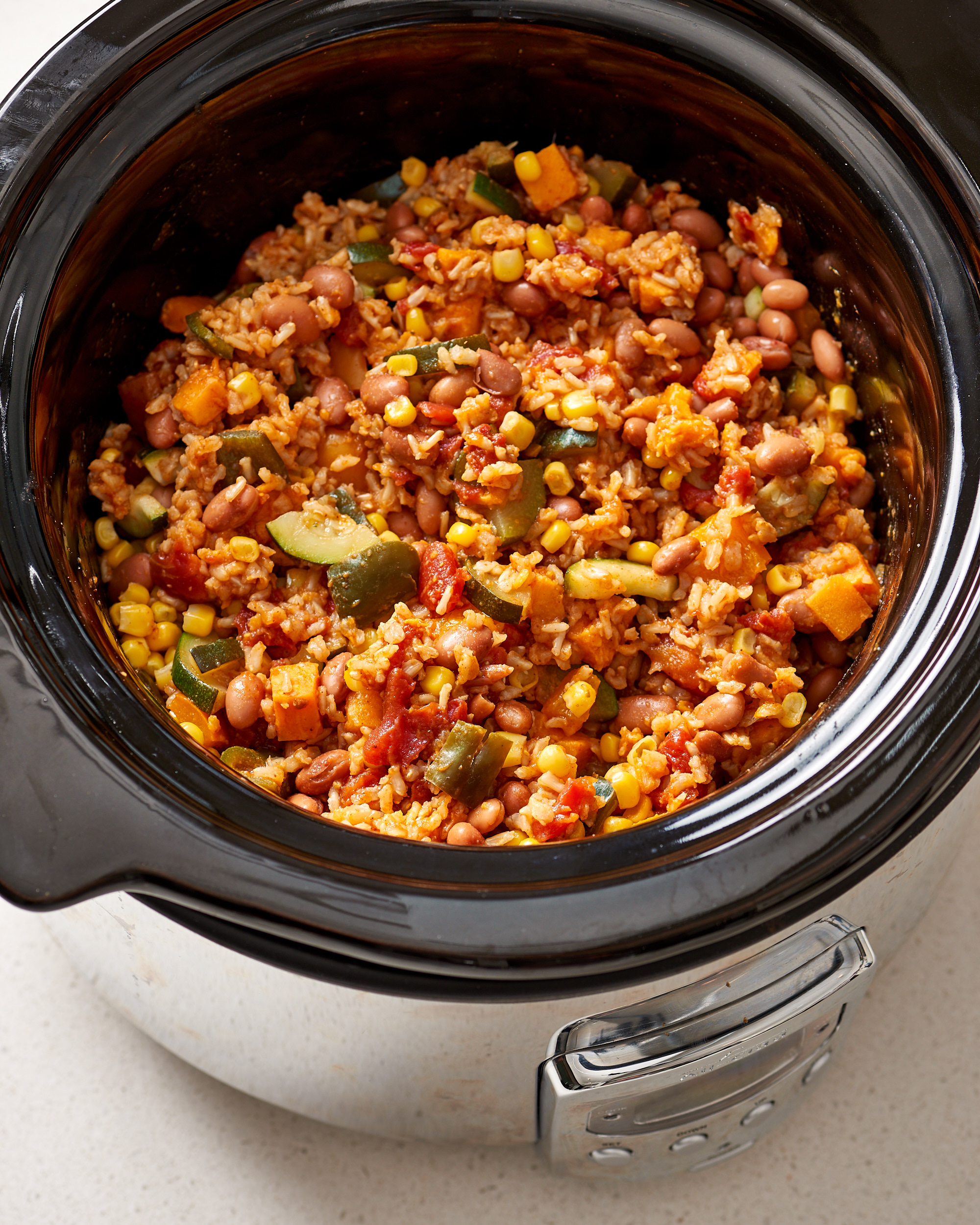 Everyone loves to talk about how the slow cooker is perfect for cooking large, tough cuts of meat — and it's true that it is. But let's not forget that this ultra-handy appliance can also work wonders with beans, lentils, rice, and a whole bunch of veggies. From soups and chilis, to curries and burrito bowls, it makes bringing vegan meals to the table a mostly hands-off affair. Here are 10 meat- and dairy-free recipes to get you started.
1. How To Make Slow Cooker Veggie Burrito Bowls
The trick to making really great veggie burrito bowls in your slow cooker is layering the ingredients and waiting until the end to stir everything together. You'll want to skip the sour cream topping to keep it vegan, but that just leaves more room for extra guac.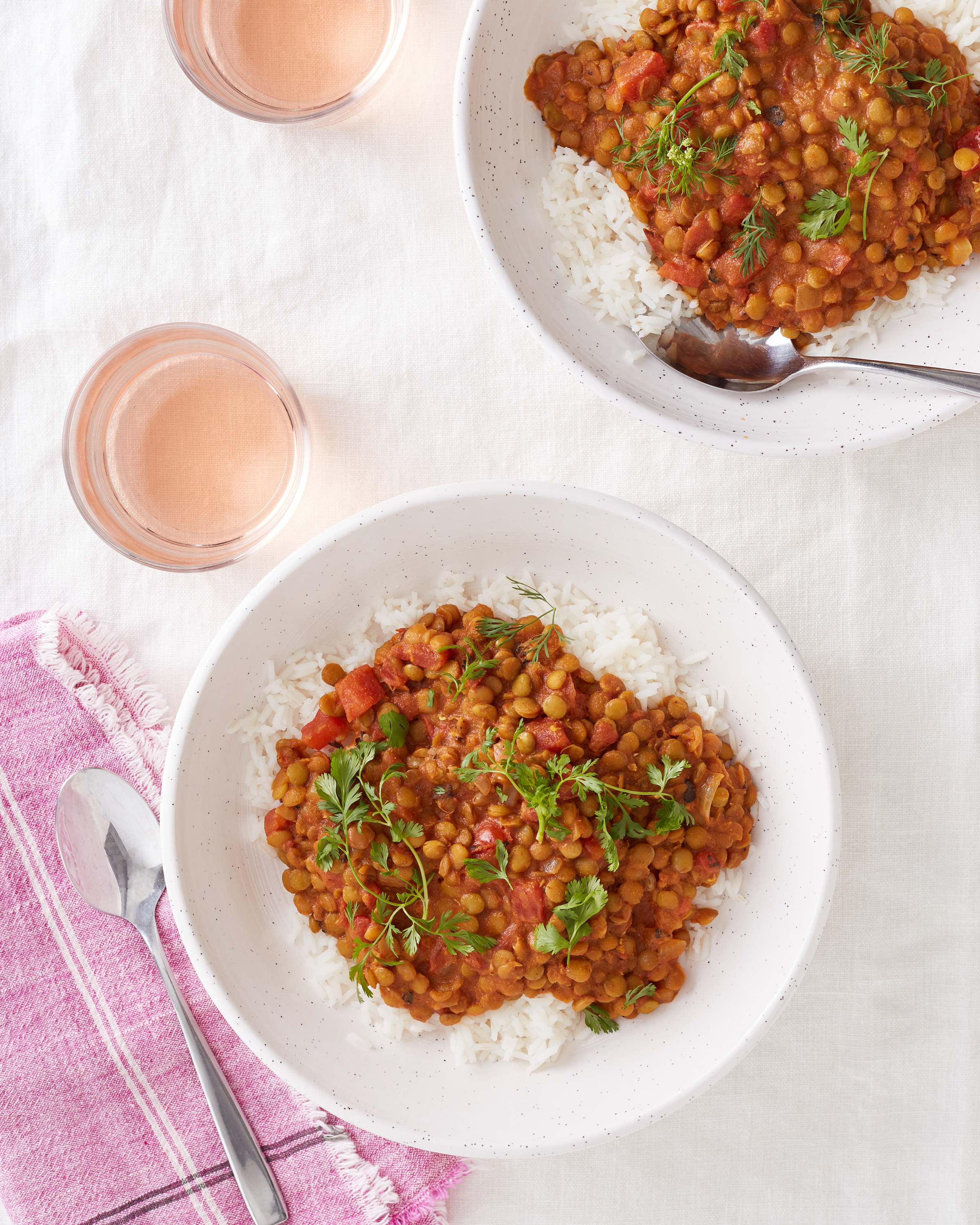 2. Slow Cooker Coconut Lentil Curry
With a handful of pantry ingredients and a few spices, this curry is wildly easy to pull off yet delivers a deep, bold flavor after an all-day cook. Wait to add the coconut milk until the end of cooking — it'll leave you with a creamier sauce and a more pronounced flavor.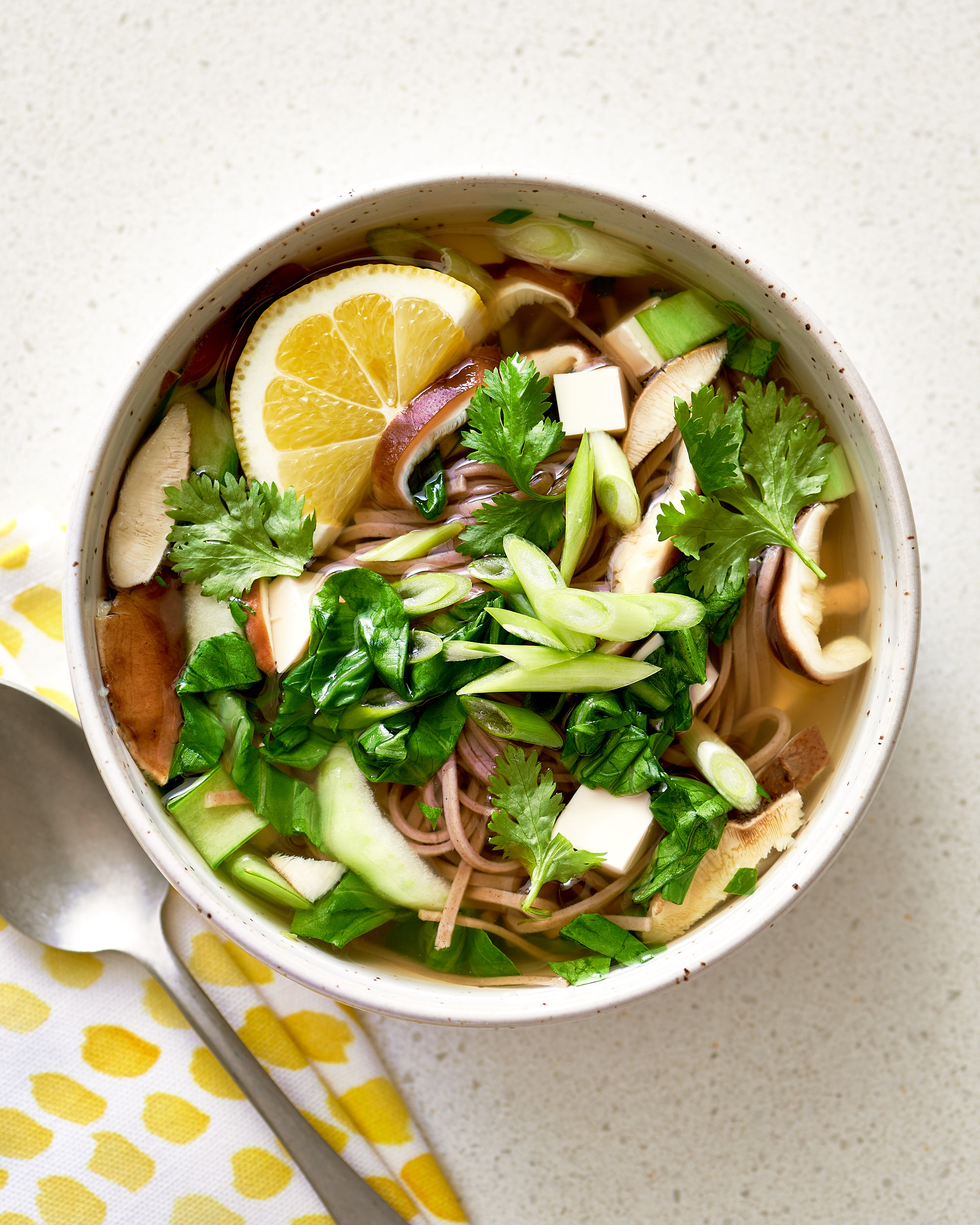 3. Gingery Tofu Slow Cooker Soup
The best part of this soup is the gingery broth. It simmers low and slow, building flavor all day in the slow cooker. Come dinnertime, all that's left to do is stir in the noodles, tofu, and greens.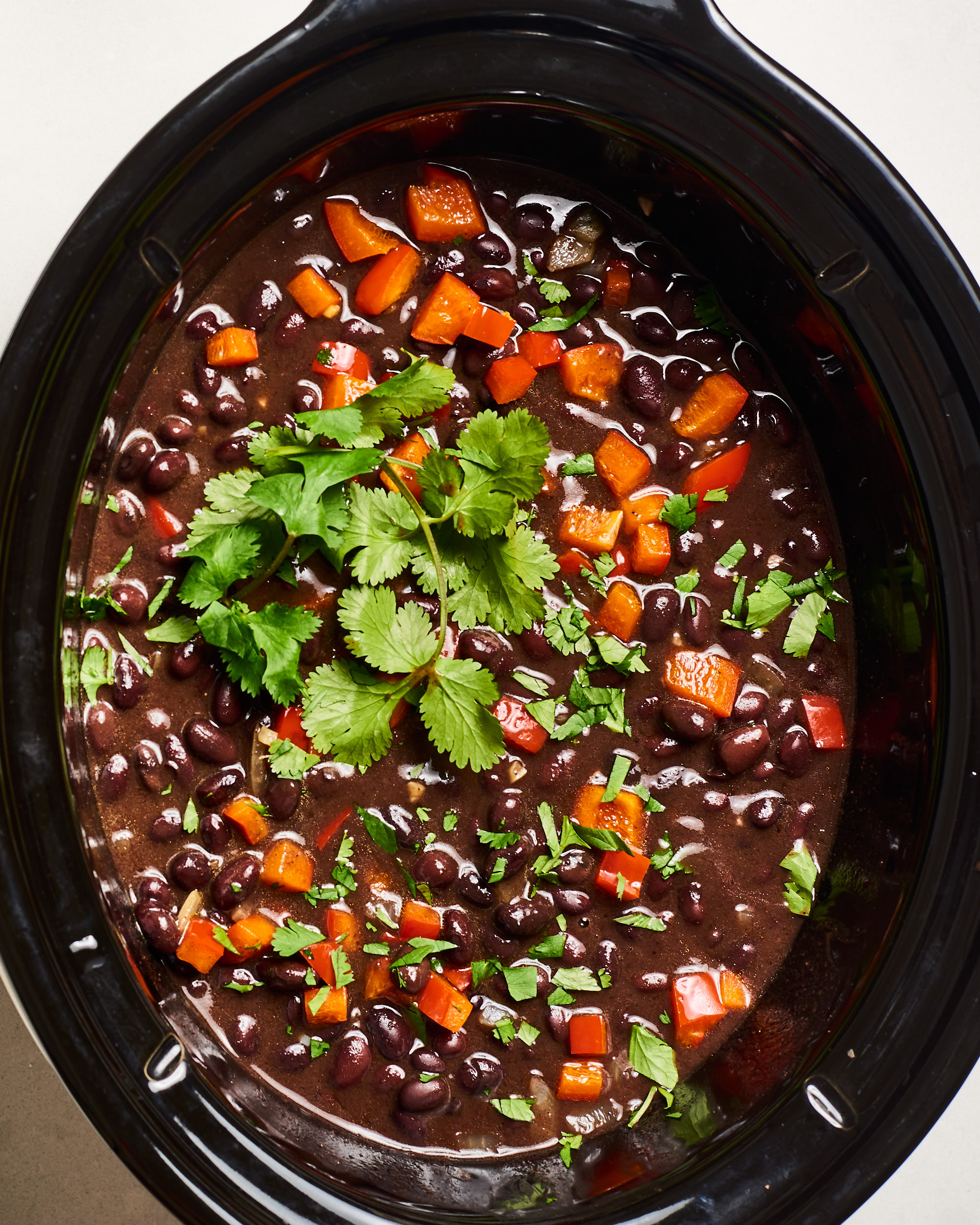 4. Slow Cooker Vegetarian Black Bean Soup
Drop everything in the cooker in the morning and by the end of the day you've got a full-flavored broth loaded with soft, tender beans and all the spiced undertones you expect from black bean soup.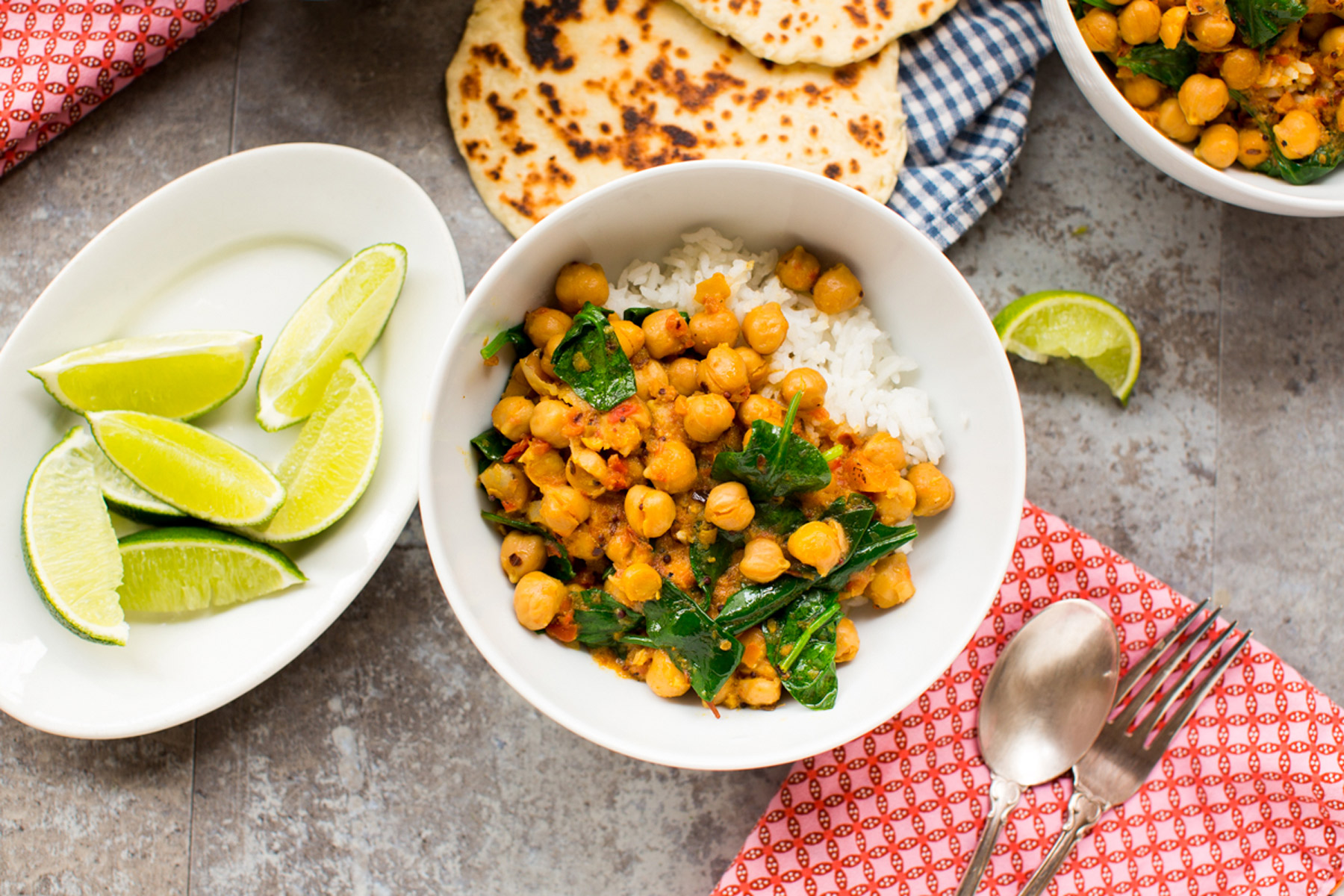 5. Vegan Slow-Cooker Chickpea Tikka Masala
Take your pick of dried or canned chickpeas — this takeout-inspired recipe works with both. Although if you swap for dried, it's worth soaking them overnight before getting started.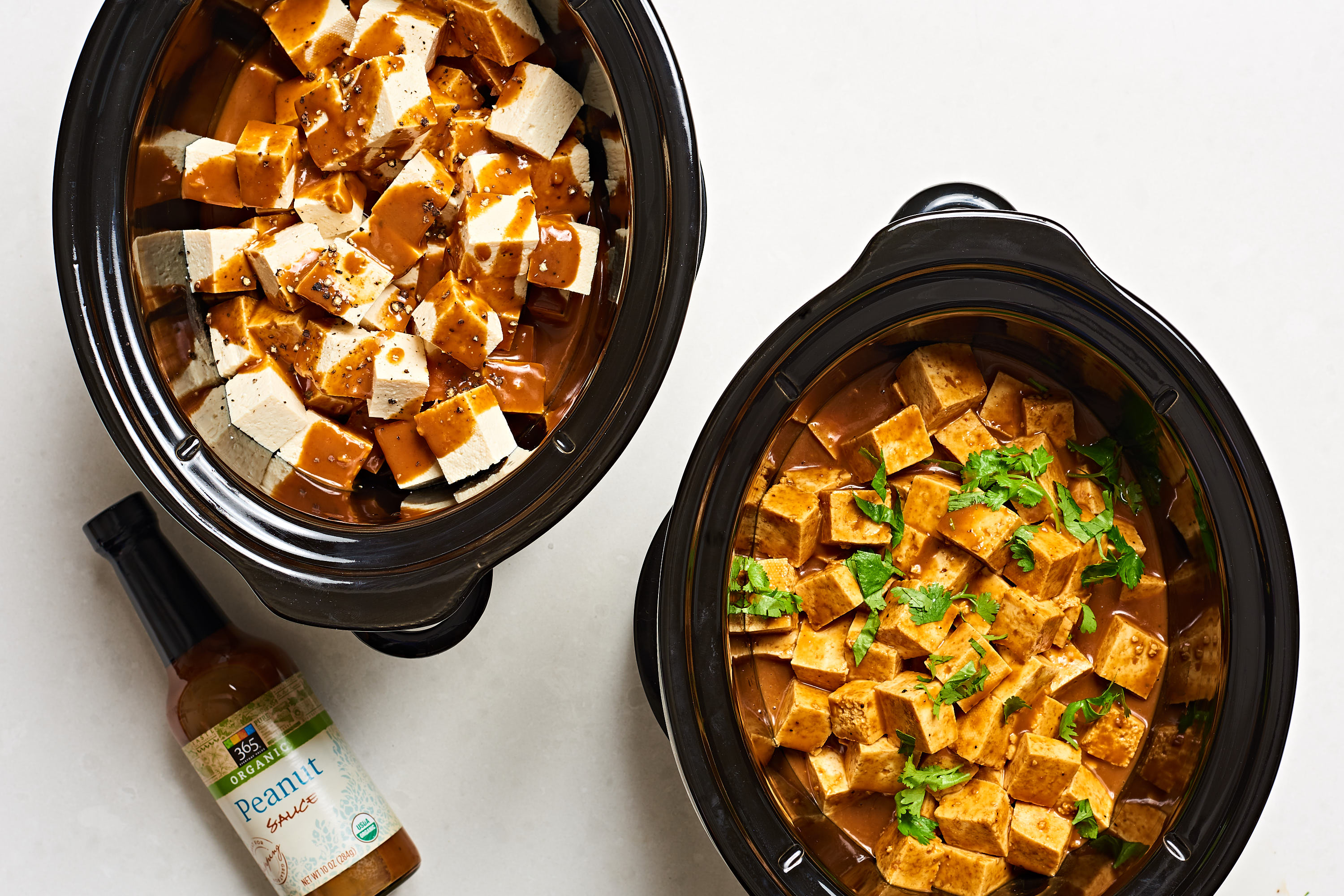 6. Peanut Tofu
Simple is the name of the game with this two-ingredient (yes, two!) drop dinner. A jar of your favorite peanut sauce and a couple blocks of tofu are all you need.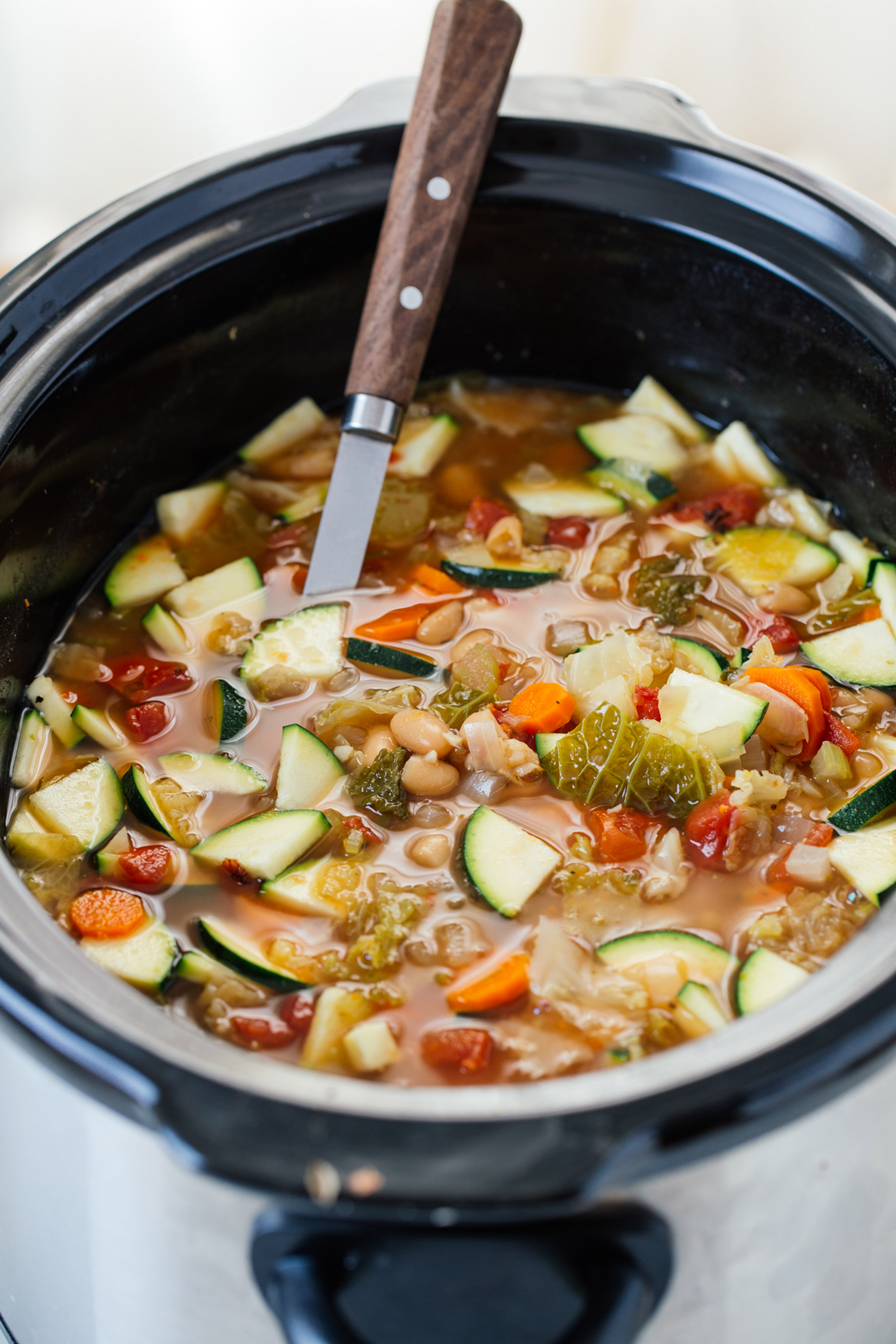 7. Slow-Cooker Minestrone
Want a thicker soup? Purée a couple of cups of the soup in a blender (or pulse on immersion blender right in the slow cooker!), then stir it back in.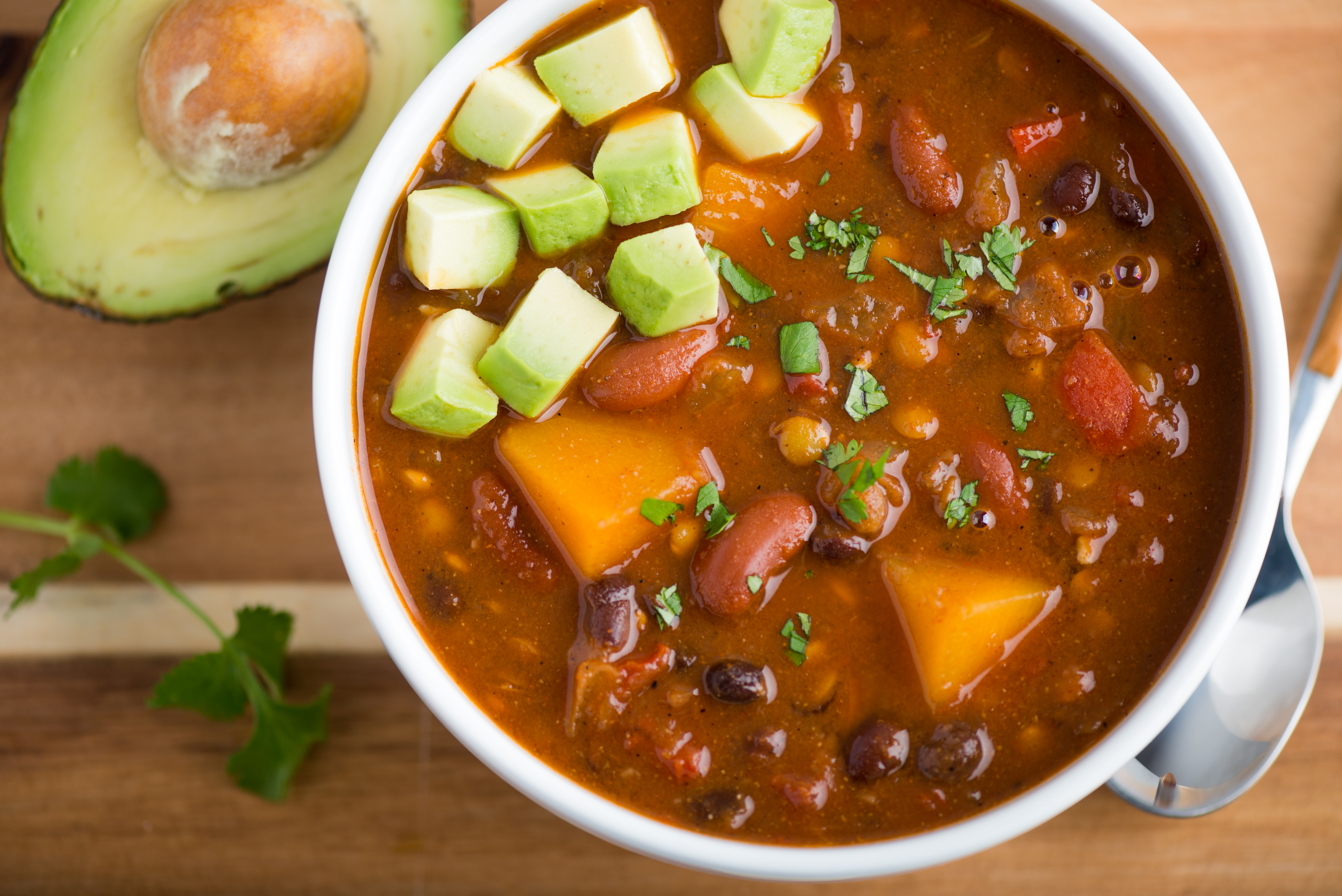 8. Slow-Cooker Vegan Lentil Chili
I like to save time and extra prep work by starting with a package of pre-cut butternut squash.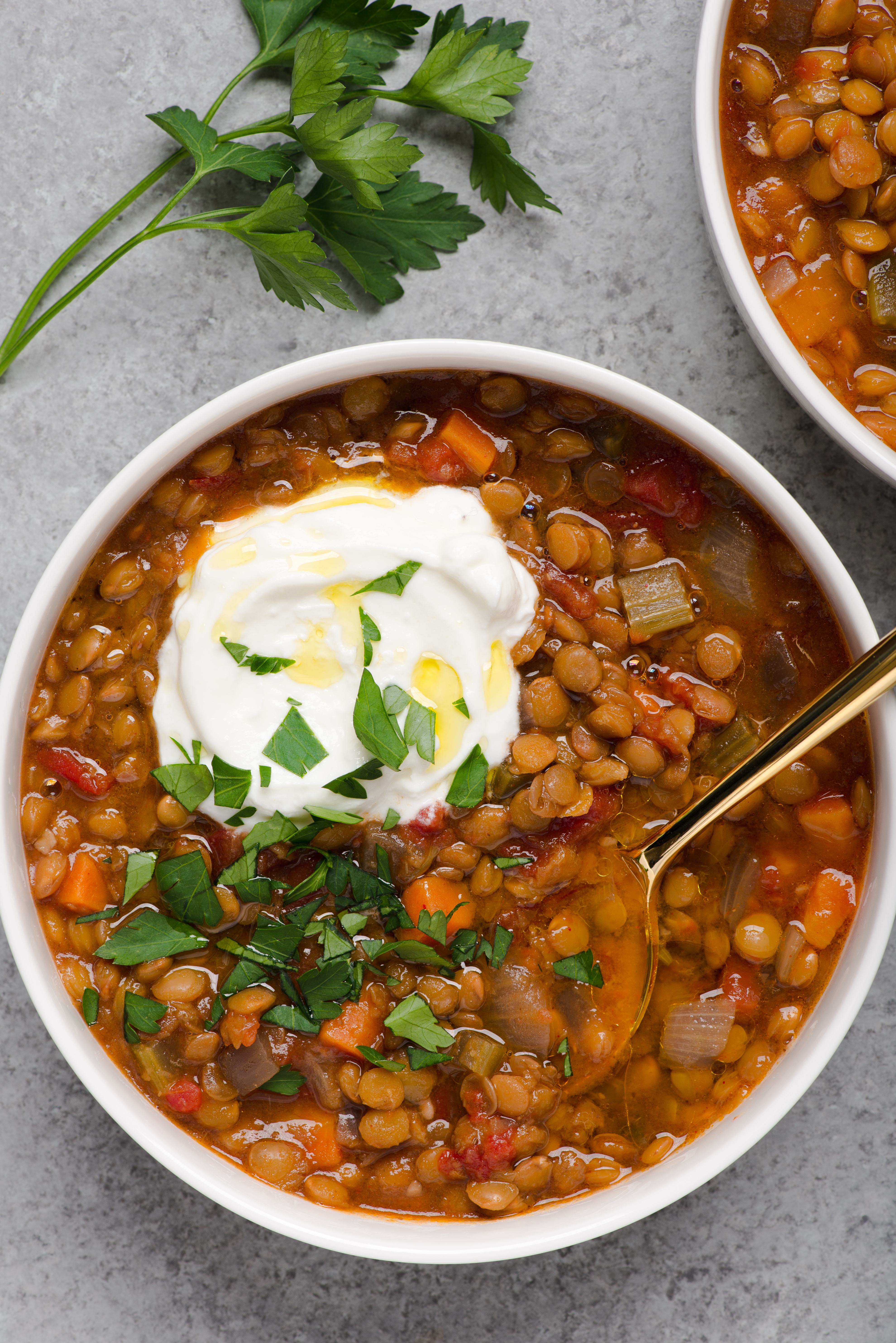 9. Easy Slow Cooker Lentil Soup
This is a simple soup to make over and over, because for as wonderfully delicious as it tastes, it seems like it should require a grocery list twice as long and a whole lot more work.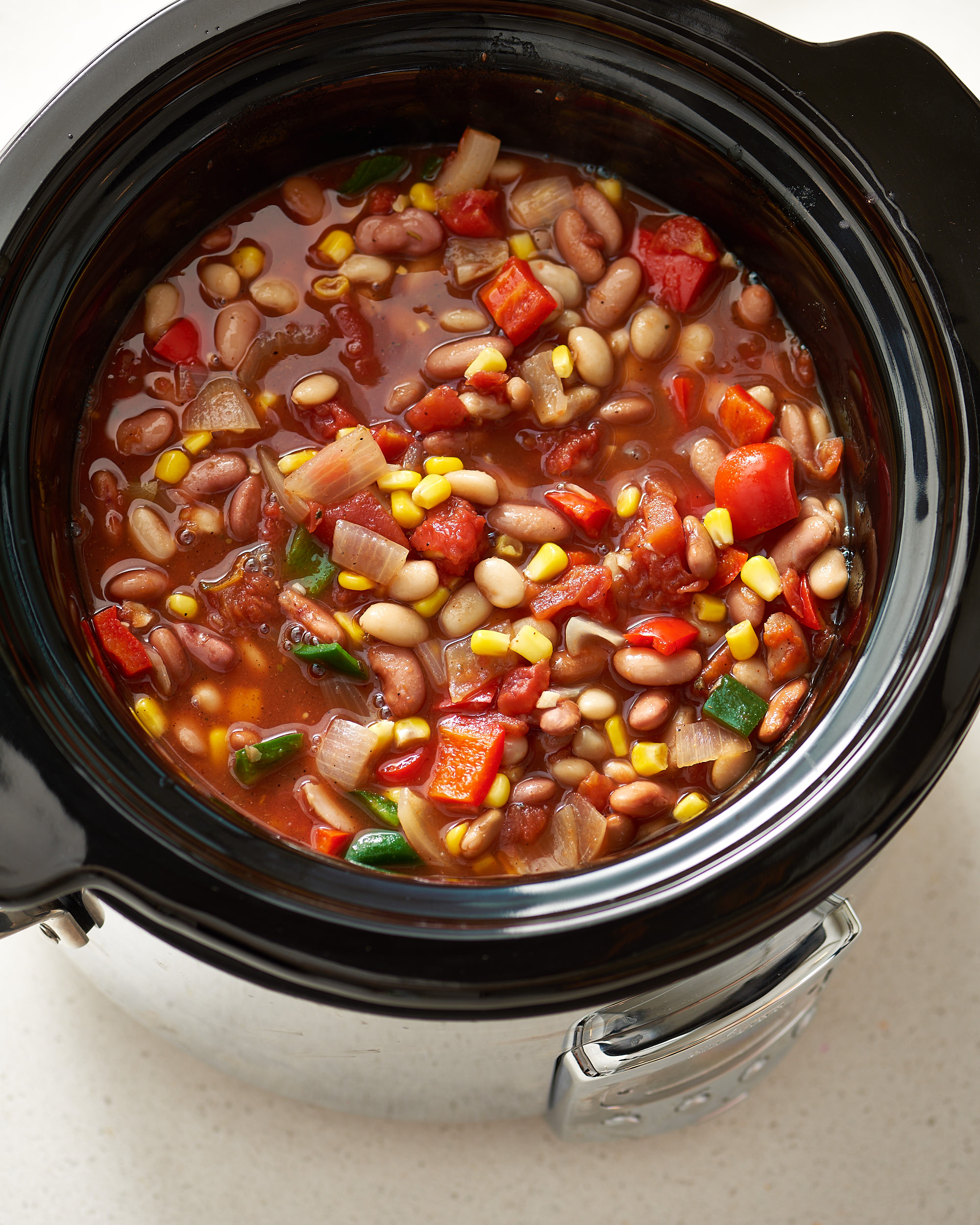 10. Slow Cooker Vegetarian Chili
An all-day simmer means this hearty chili hits the table packed with tons of deep, spiced flavor.
Source: Read Full Article