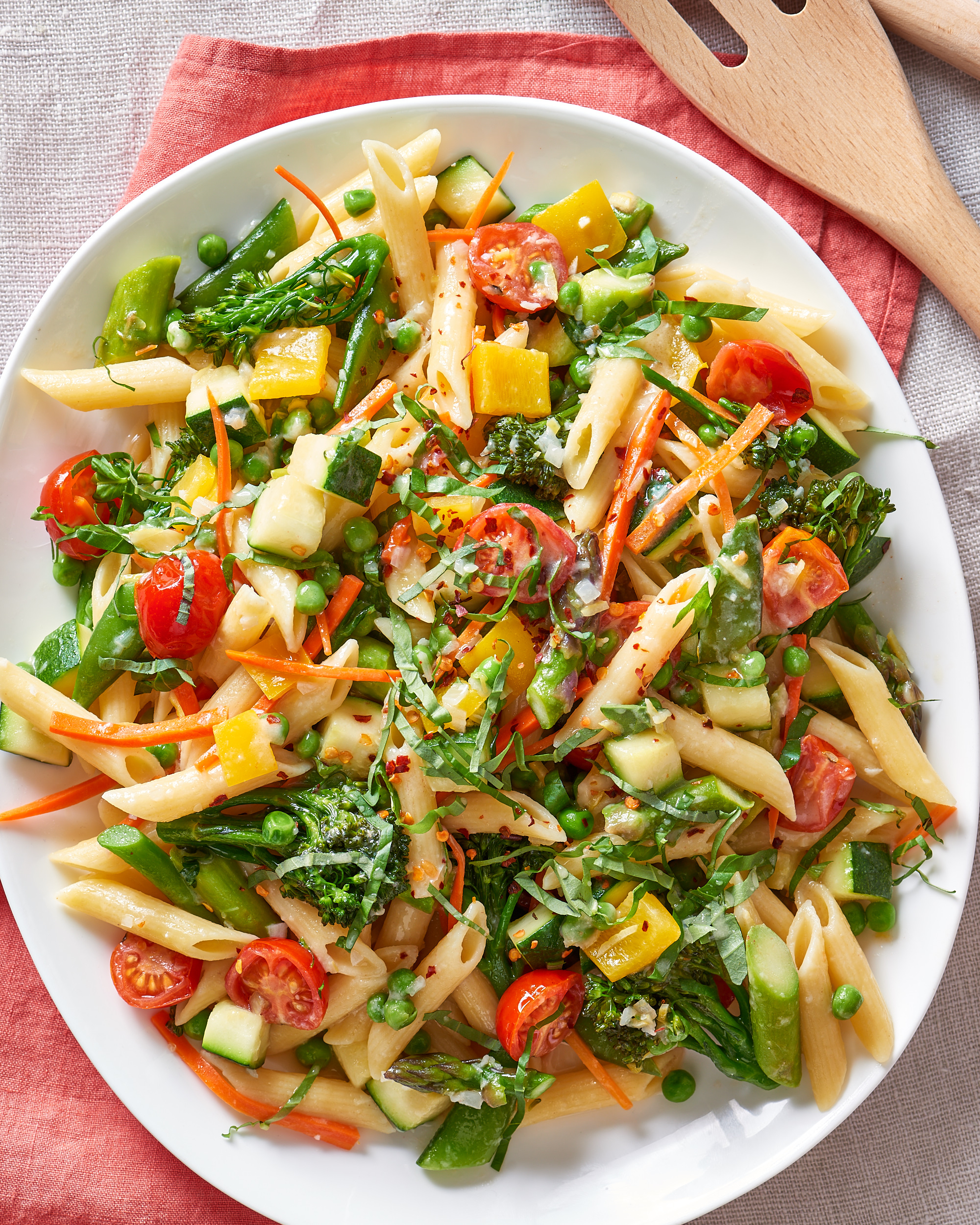 While we love the chance to cook in a new-to-us kitchen, the last thing we want to do on vacation is prepare a meal that creates a lot of extra work and dishes. That's why we gravitate toward one-pot meals. Not only do they cut down on cleanup time, but they are also easier to execute — which is especially helpful when your rental kitchen isn't the most well-equipped.
Here are 13 one-pot meals that will let you focus more on vacation than on cooking and cleanup.
1. How To Make One-Pot Pasta Primavera
The key to making sure the vegetables are all evenly cooked in this bright lemon, butter, and Parmesan-topped pasta is chopping them all to roughly the same size.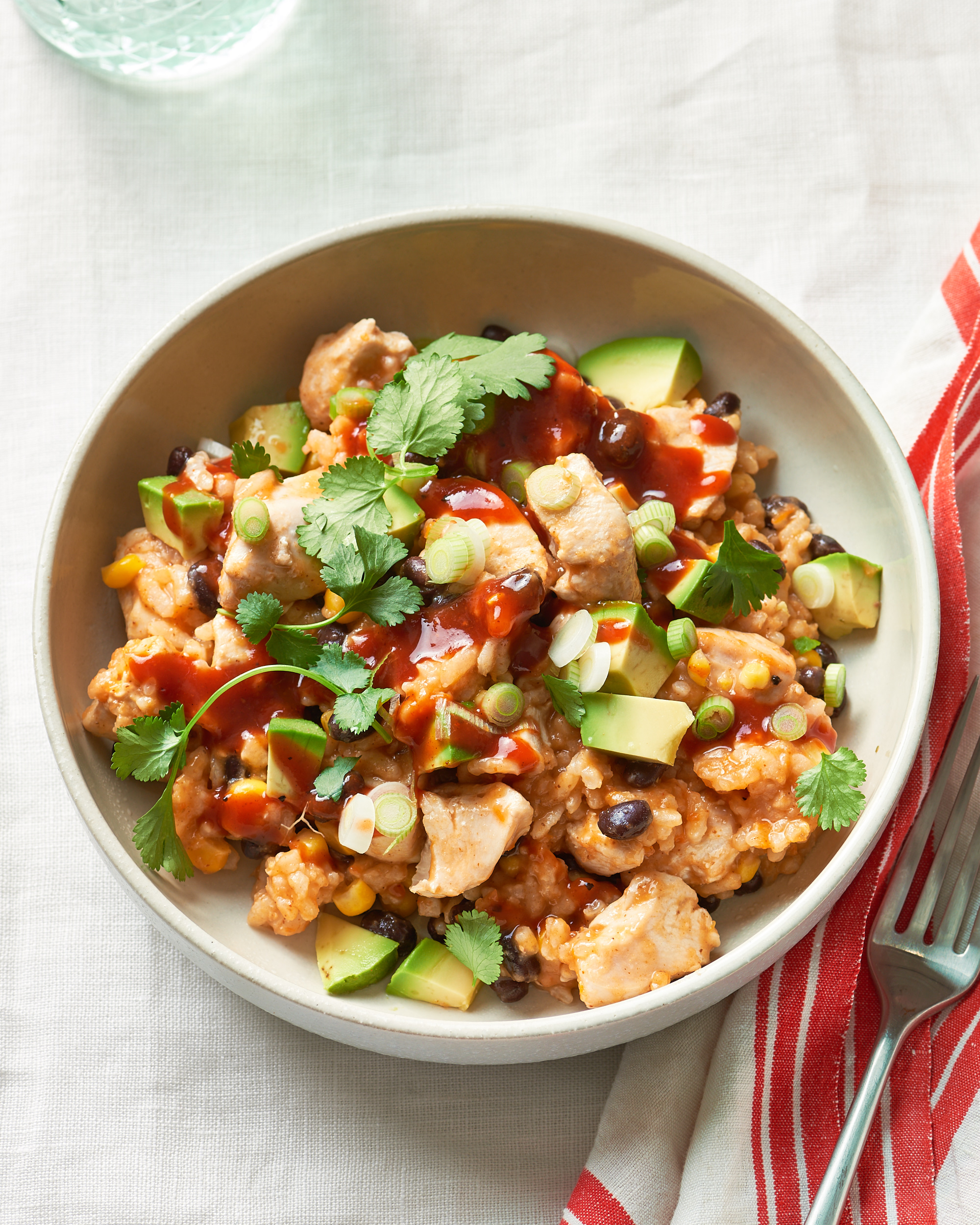 2. One-Pan BBQ Chicken Burrito Bowls
The ingenious part of this recipe is that the chicken and tomato-sauced rice cook in the same pan at the same time. It makes it insanely easy and flavorful; everything else just gets mixed in toward the end.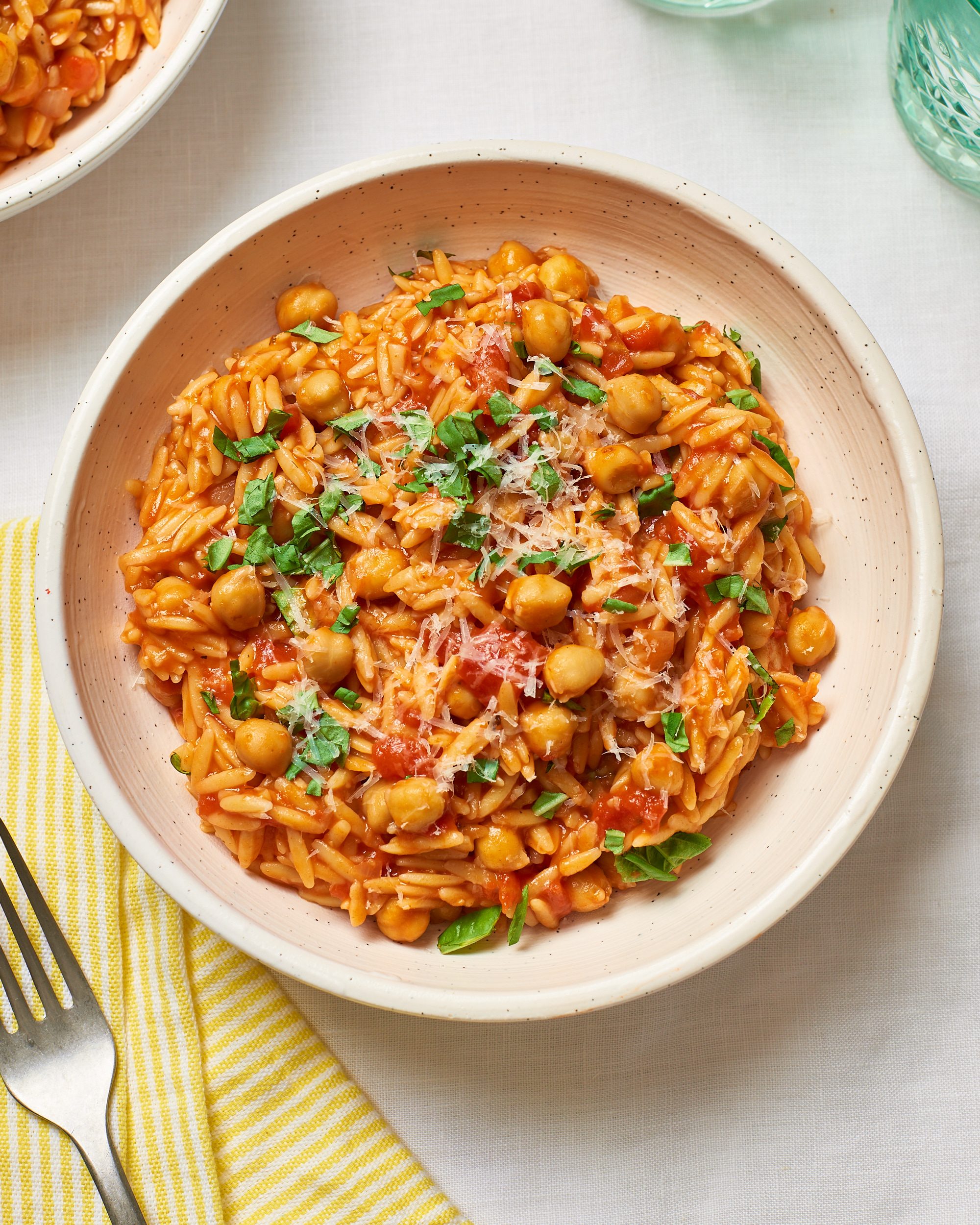 3. One-Pot Tomato Chickpeas and Orzo
If pasta and jarred sauce is your default, this simple pantry supper is just as easy to pull off, and far more satisfying.
4. Green Shakshuka
Shakshuka might be one of the easiest dinners out there. All it requires is cooking some veggies together in a skillet, then cracking eggs over them to cook until the whites are set and the yolks are slightly runny. You can swap in your favorite ingredients for the veggies, but we're partial to this version with leeks, celery, and Swiss chard.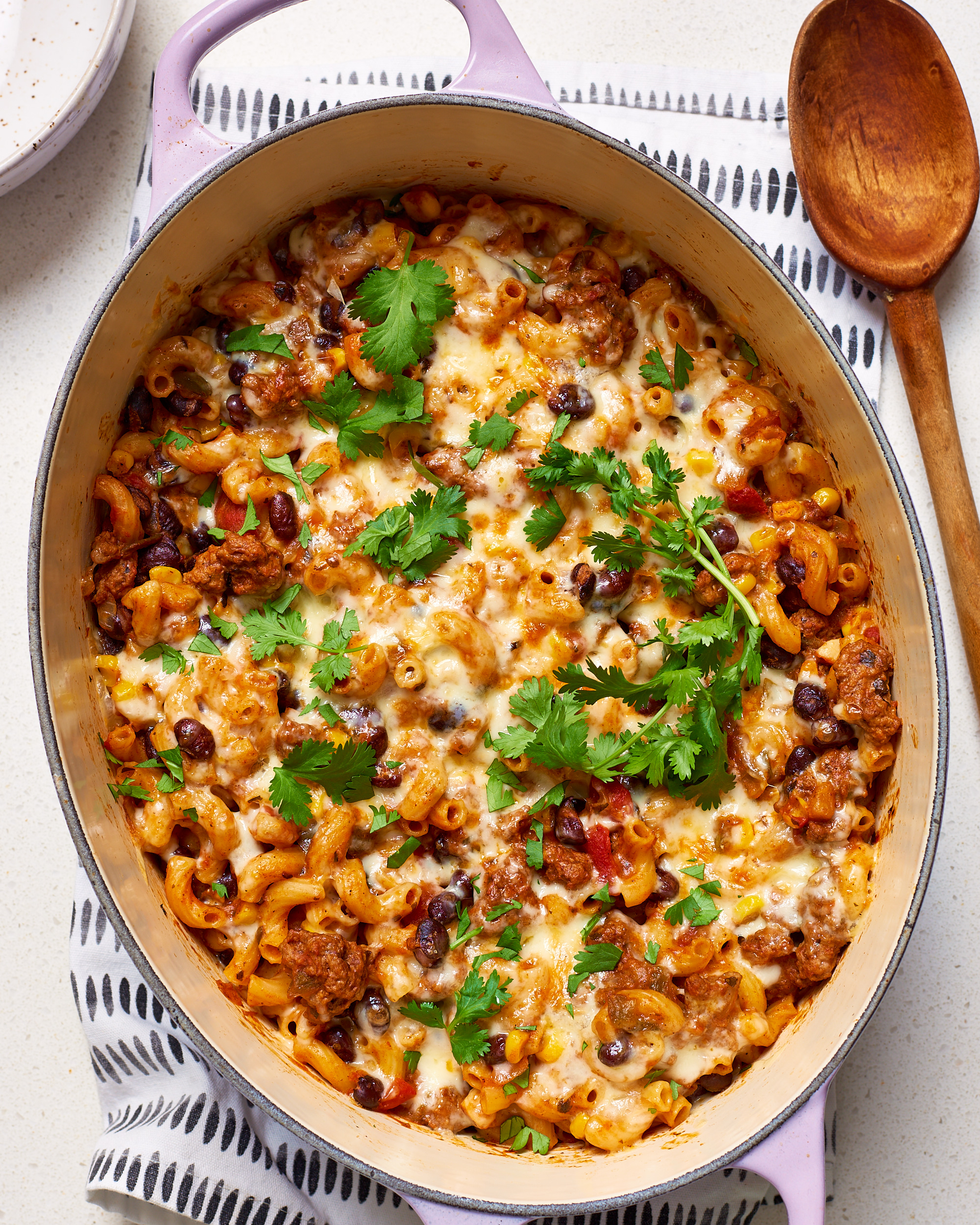 5. One-Pot Cheesy Taco Pasta
When vacation cooking calls for serving a crowd, trade the tortillas for tender noodles and serve your taco-night main hot and bubbling straight from a big pot.
6. How To Make Fried Rice
Fried rice is one of those perfect dishes that is easier than you might think to make. We like to plan ahead for it, and make extra protein and rice one night that we can turn into fried rice the next night. And since your vacation meals are probably carefully pre-planned, it's easy to add this to the menu.
7. Chicken & Tomato No-Boil Pasta Bake
The beauty of this pasta recipe is that you don't have to cook the noodles separately first. Opt for leftover or rotisserie chicken to make the dish even easier. Then it takes just five minutes of prep time before it goes into the oven.
8. Golden Quinoa Salad with Lemon, Dill & Avocado
On warm summer nights, you can't go wrong with a simple quinoa salad. This one is packed with spring veggies, dressed with lemon juice, and can be mixed right in the pan you cooked the quinoa in. Just add the avocado chunks to the bowls before serving.
9. One-Pot Orzo Pasta with Feta, Olives & Artichokes
Orzo is one of the best ingredients in your one-pot arsenal because it is so quick-cooking. This version gets a delicious saltiness from the feta, olives, and artichokes, and a little bit of heft from the sun-dried tomatoes.
10. Linguine with Roasted Red Peppers, Tomatoes & Brie
Everything in this pasta dish cooks together at the same time, and will leave you with very little pasta water to drain off. The creamy sauce comes from a generous portion of brie that gets melted in at the end. Feel free to swap in your favorite ingredients in place of the peppers or tomatoes.
11. Stovetop Tuna-Orzo Casserole with Broccoli
An update on the classic tuna-noodle casserole, this won't require you to turn on the oven, or clean more than one pan. Be sure to buy good-quality tuna for this dish — it will make it that much better.
12. One-Skillet Chicken Alfredo Pasta
We like to think of Alfredo as grown-up mac and cheese. It's a slightly more sophisticated take on the comfort food classic. And if you can make it easier to execute, all the better. This one-skillet version cooks the pasta in the skillet with the juices from the chicken, imparting a whole new level of flavor. What could be better?
13. One-Pot Creamy Broccoli Pasta
Instead of relying of heavy creamy for creaminess, this ingenious pasta opts for Greek yogurt, which lends mild tang and a bit of protein, too.
Source: Read Full Article