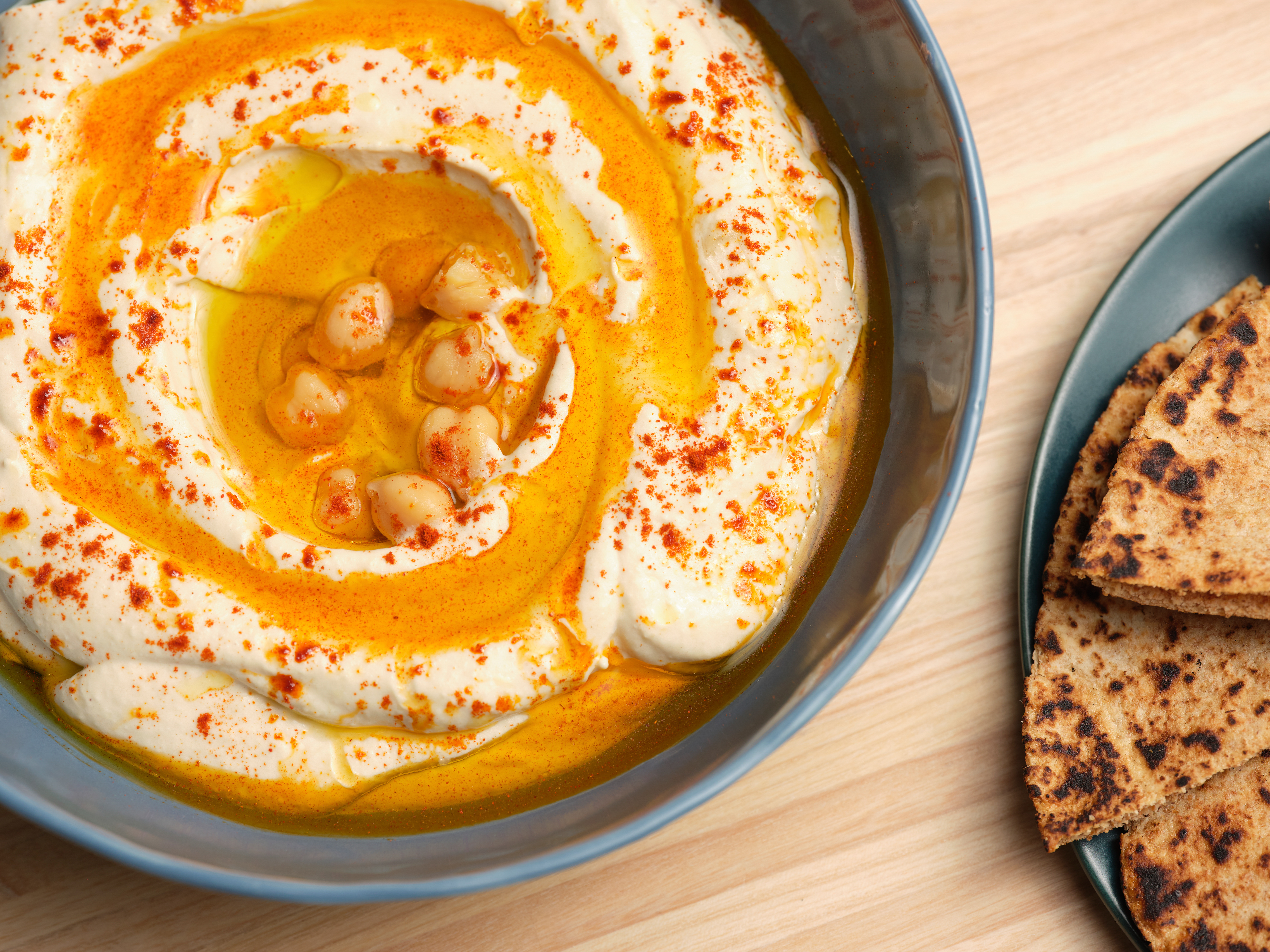 Photo By: Caitlin Ochs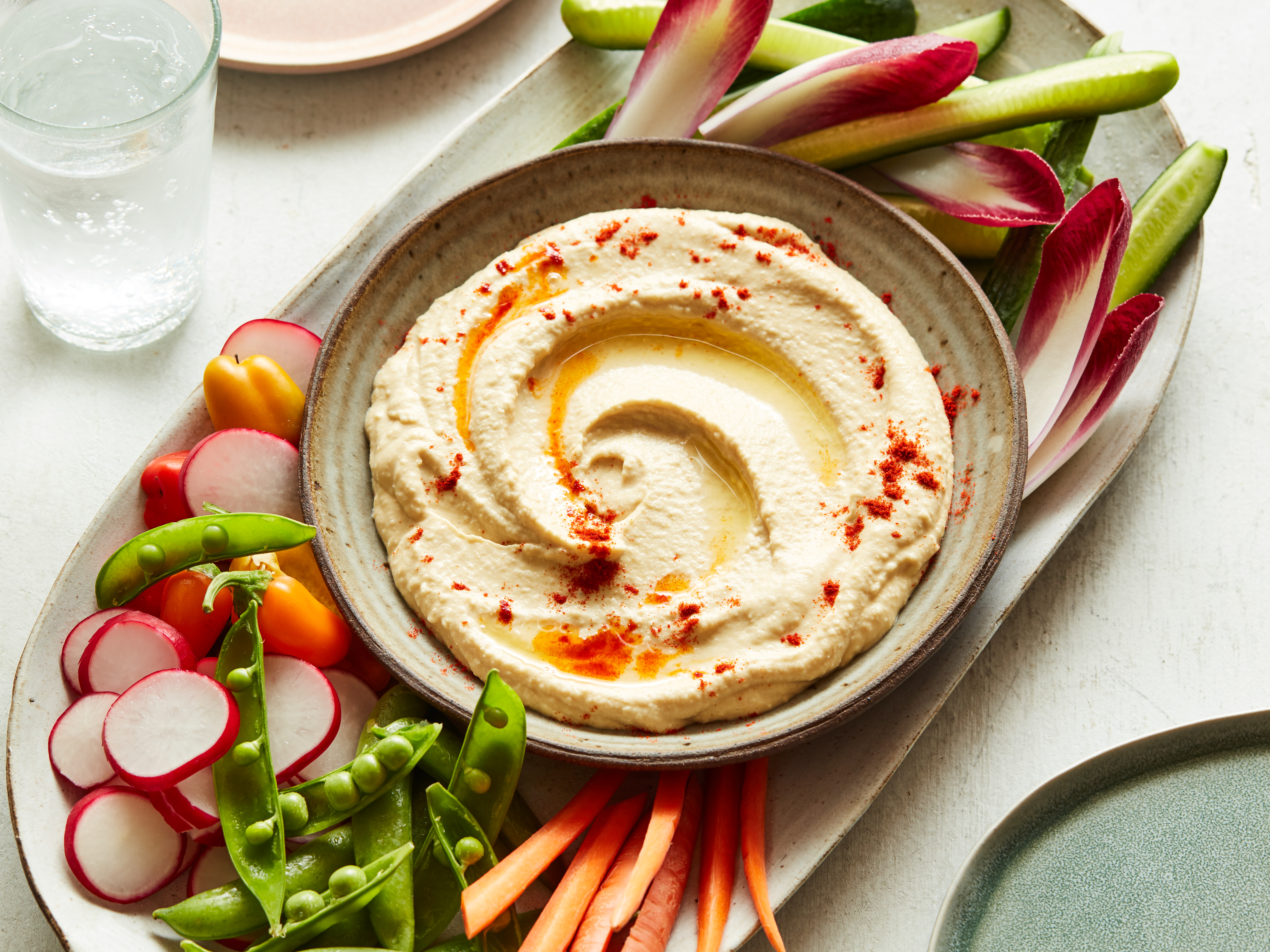 Photo By: Matt Armendariz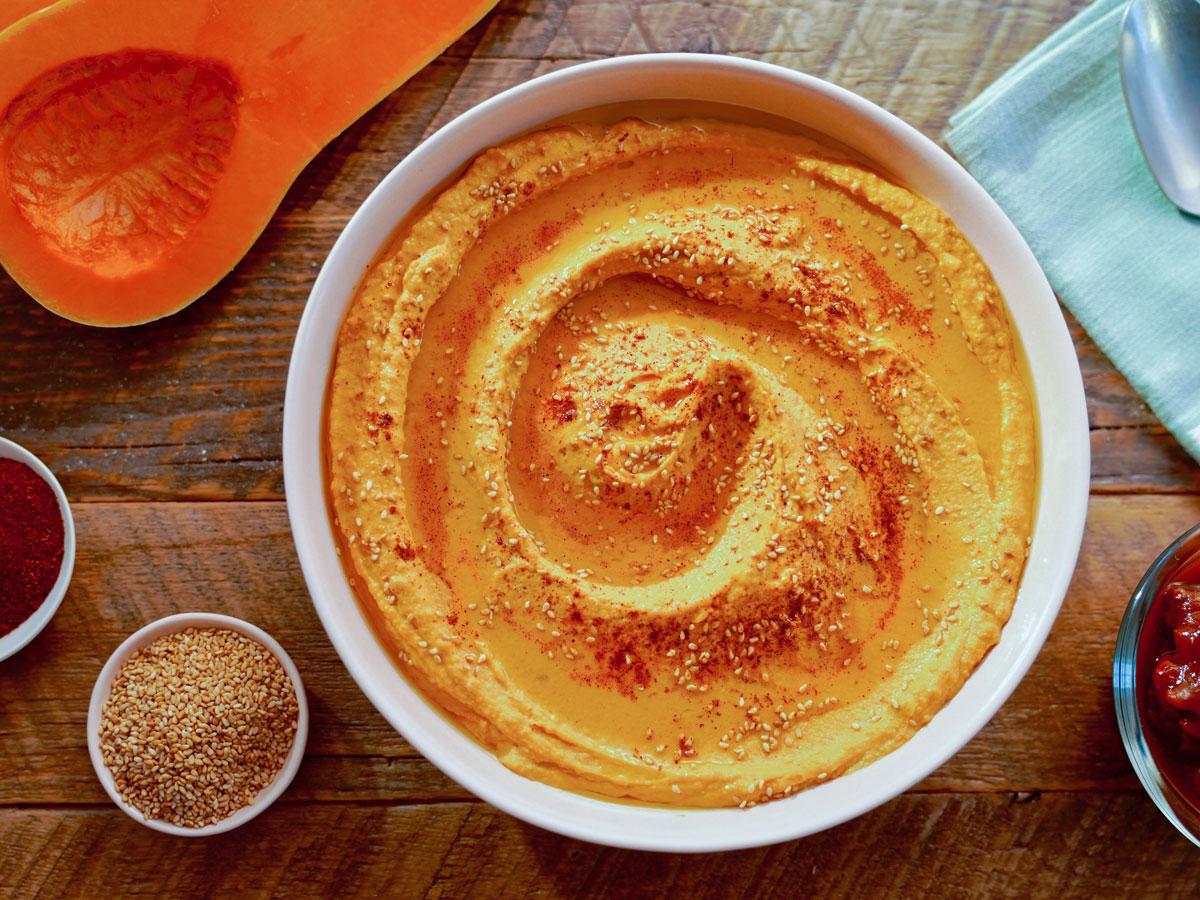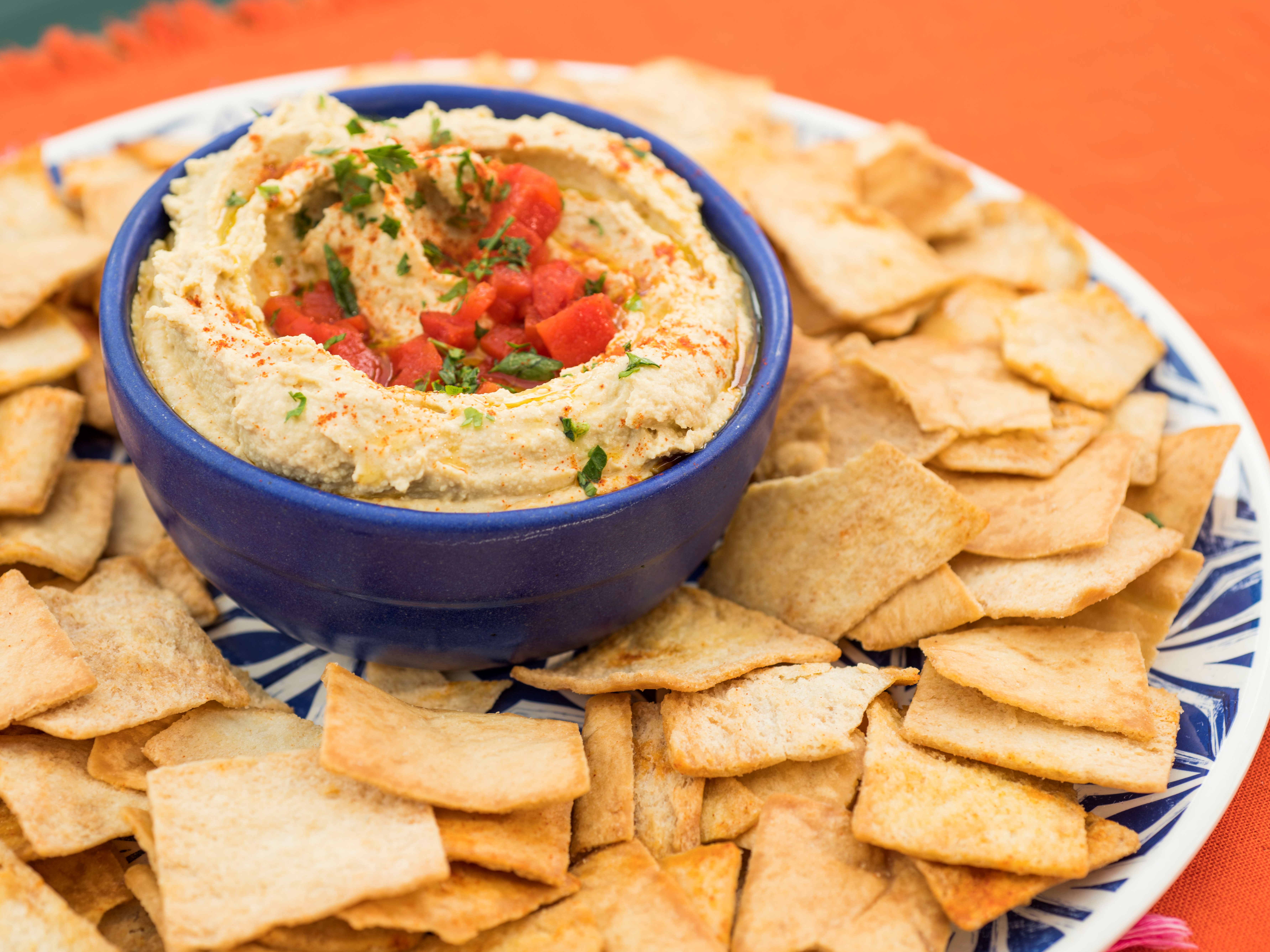 Photo By: Kate Mathis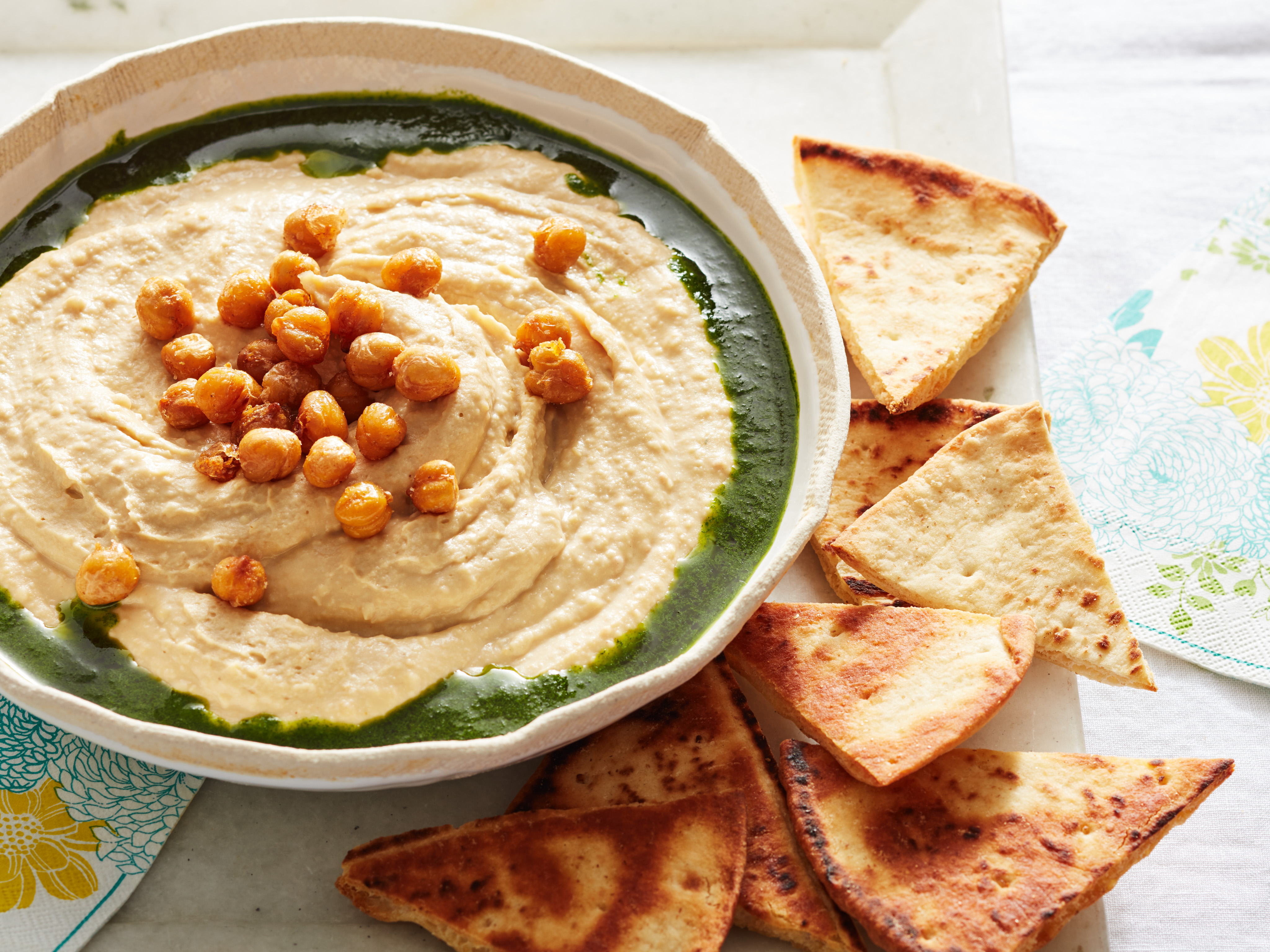 Photo By: Kate Mathis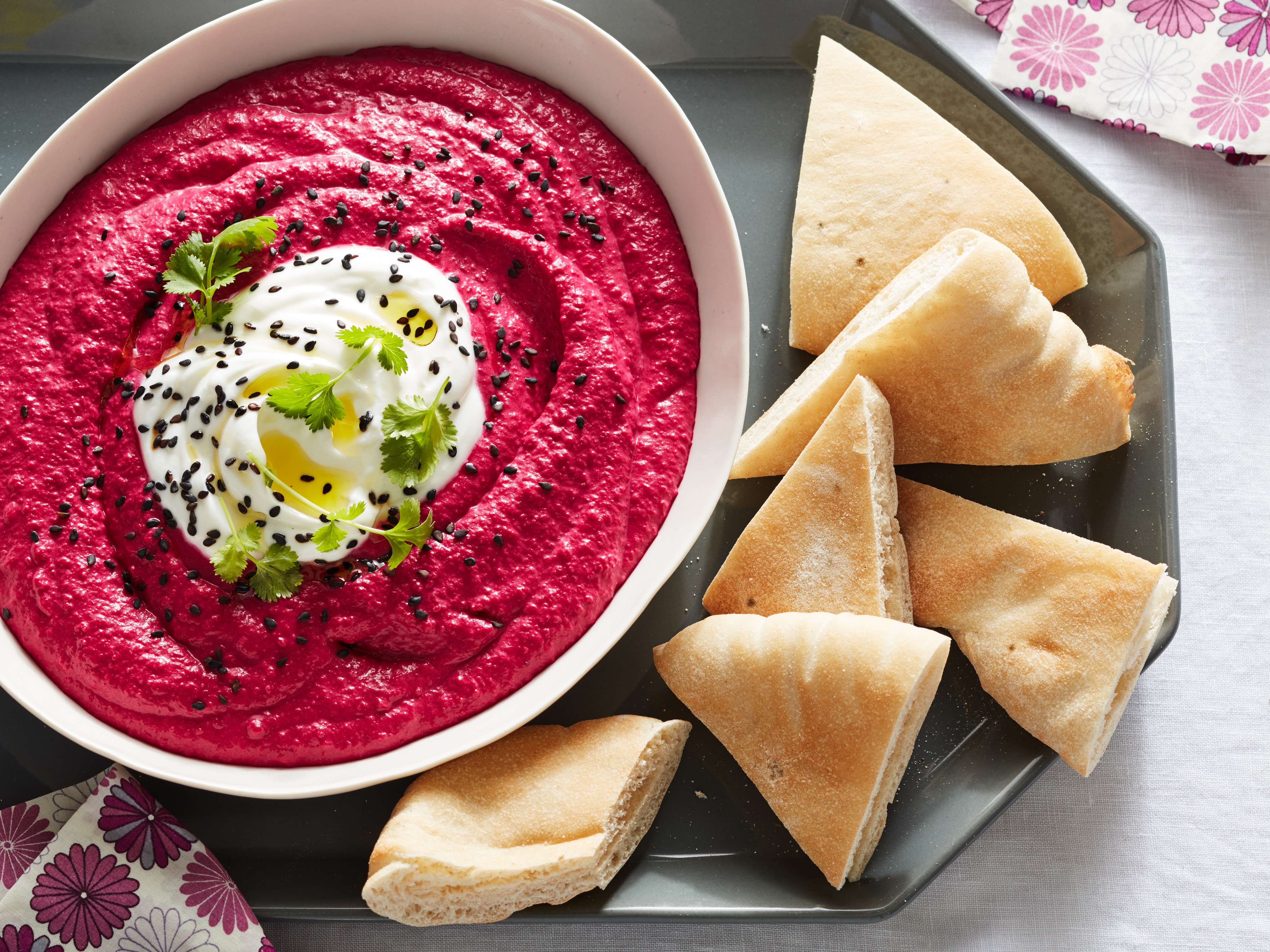 Photo By: Kate Mathis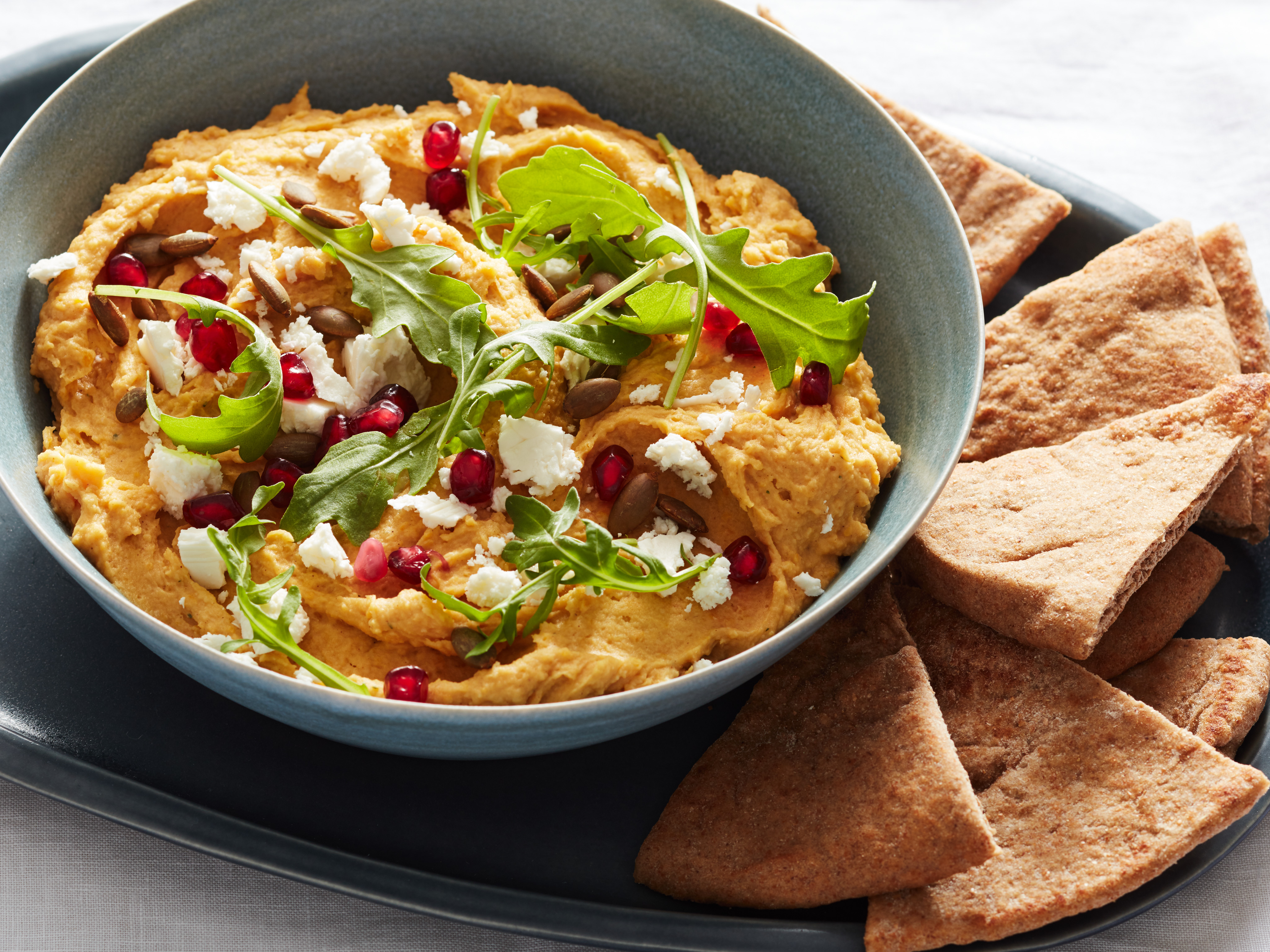 Photo By: Kate Mathis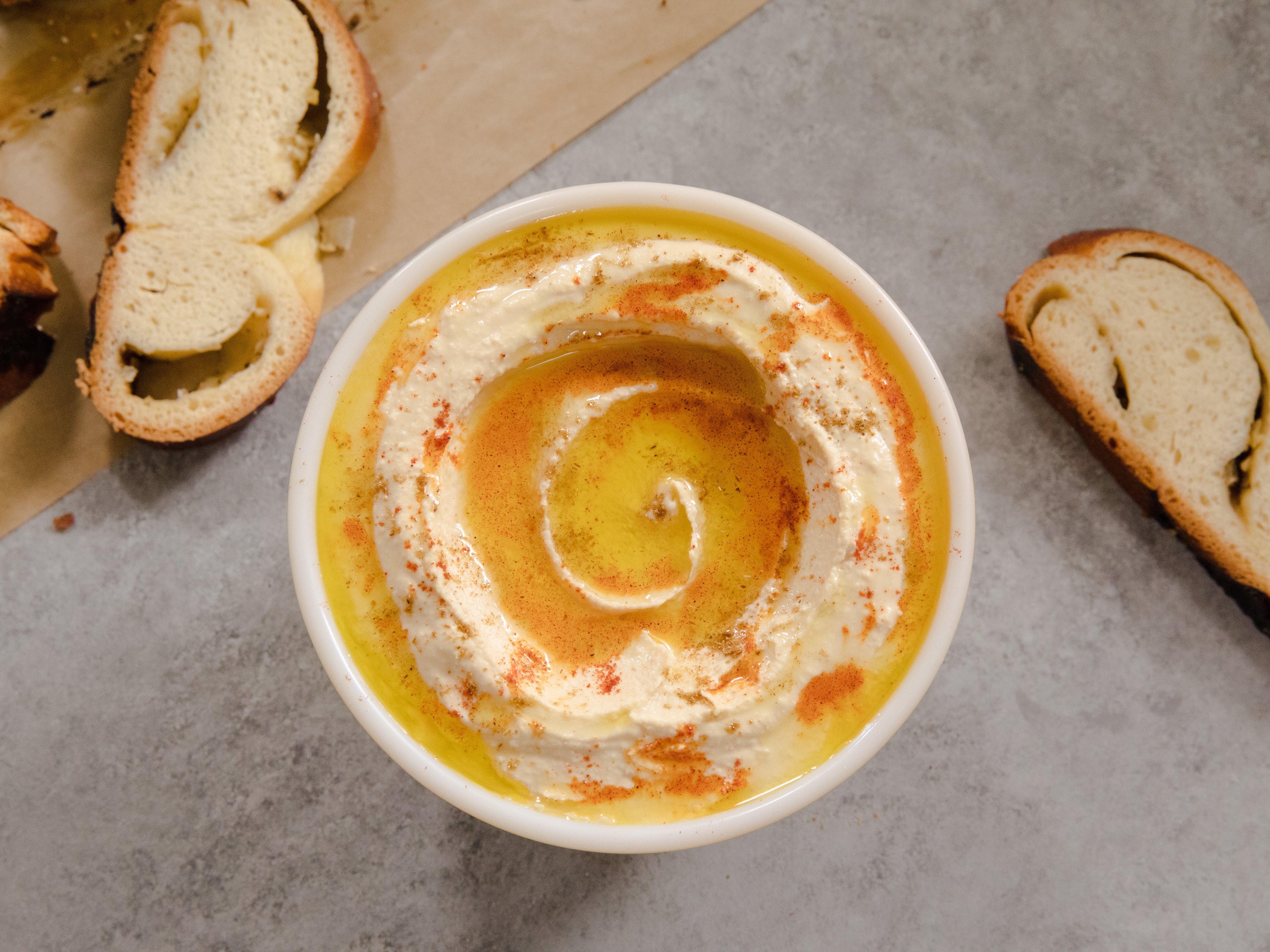 Photo By: Melissa Libertelli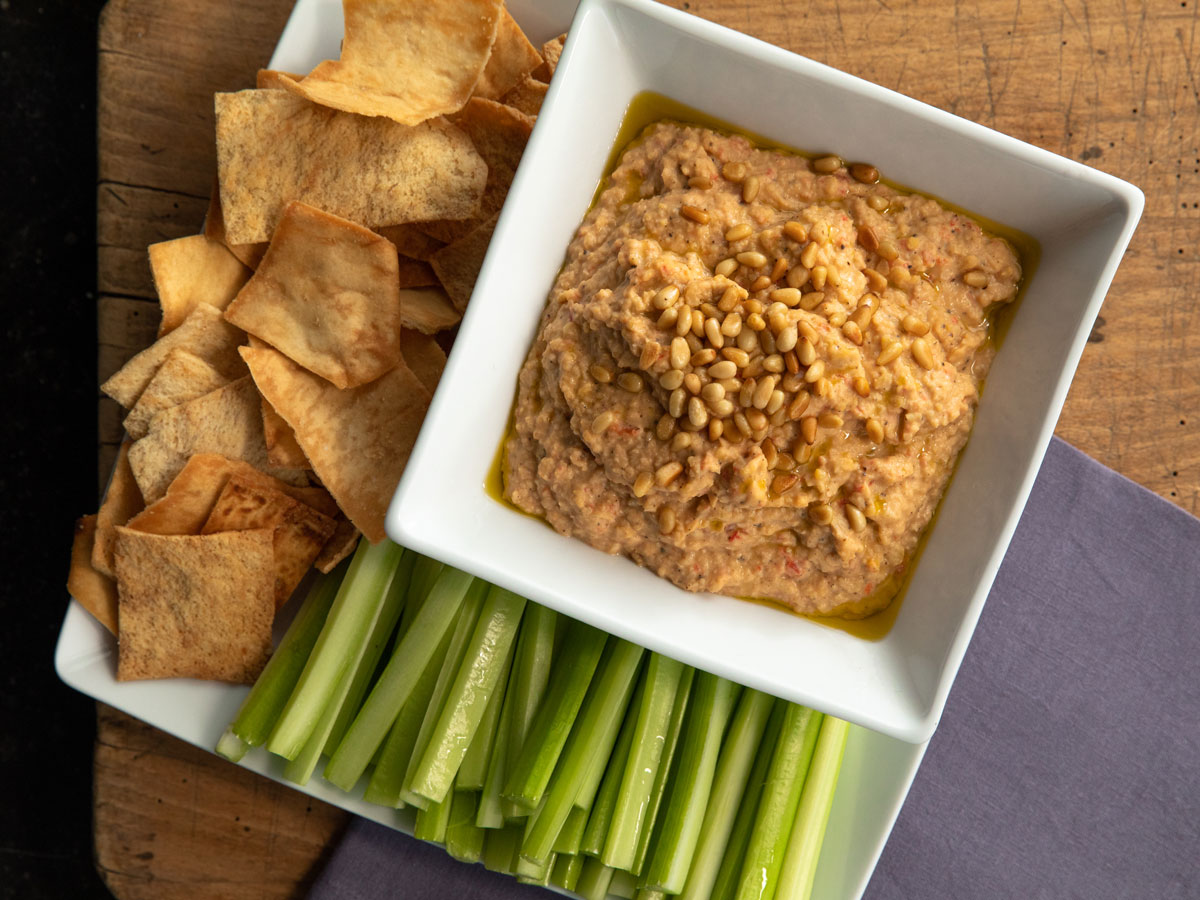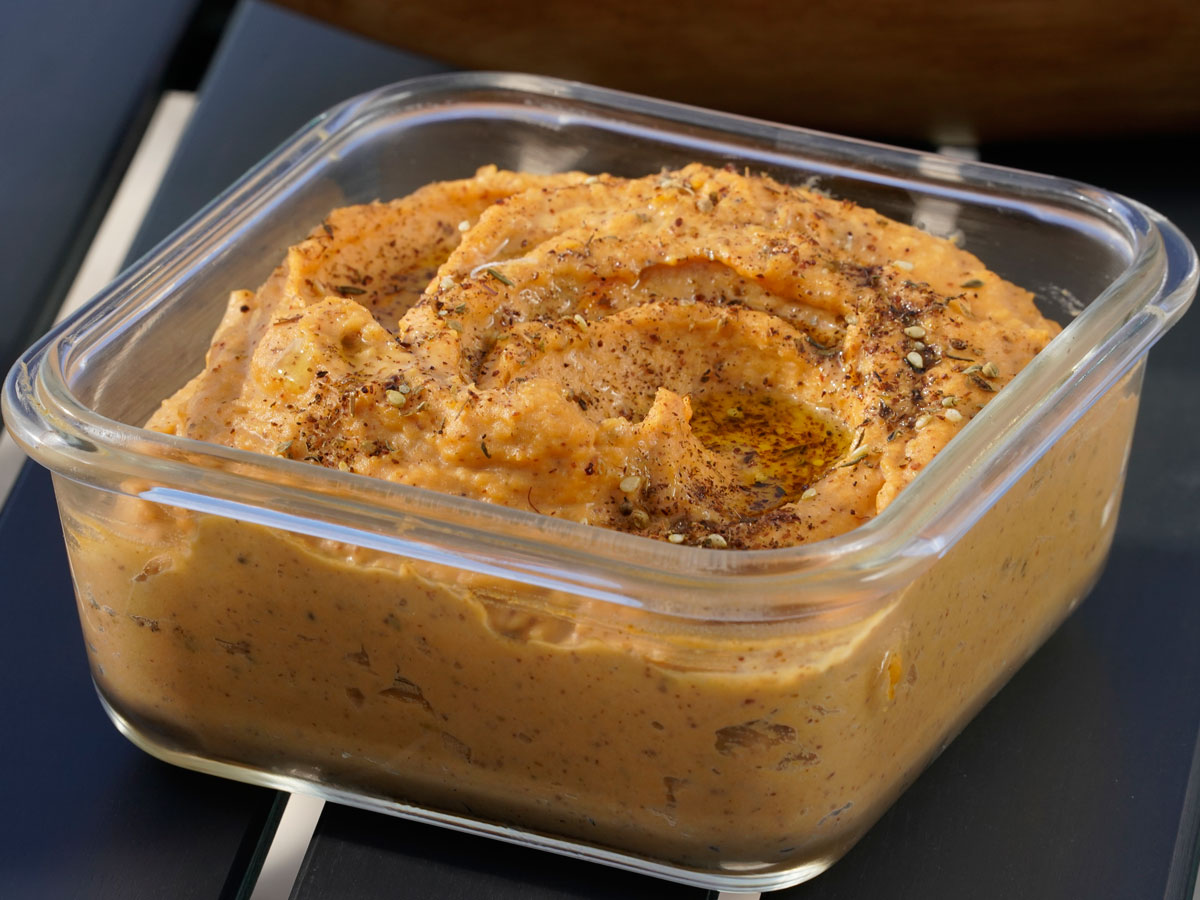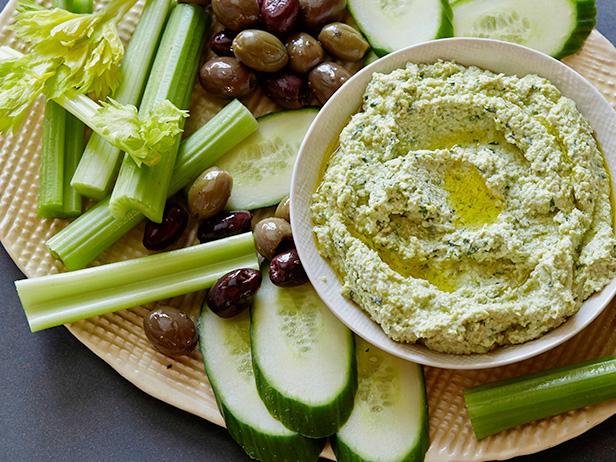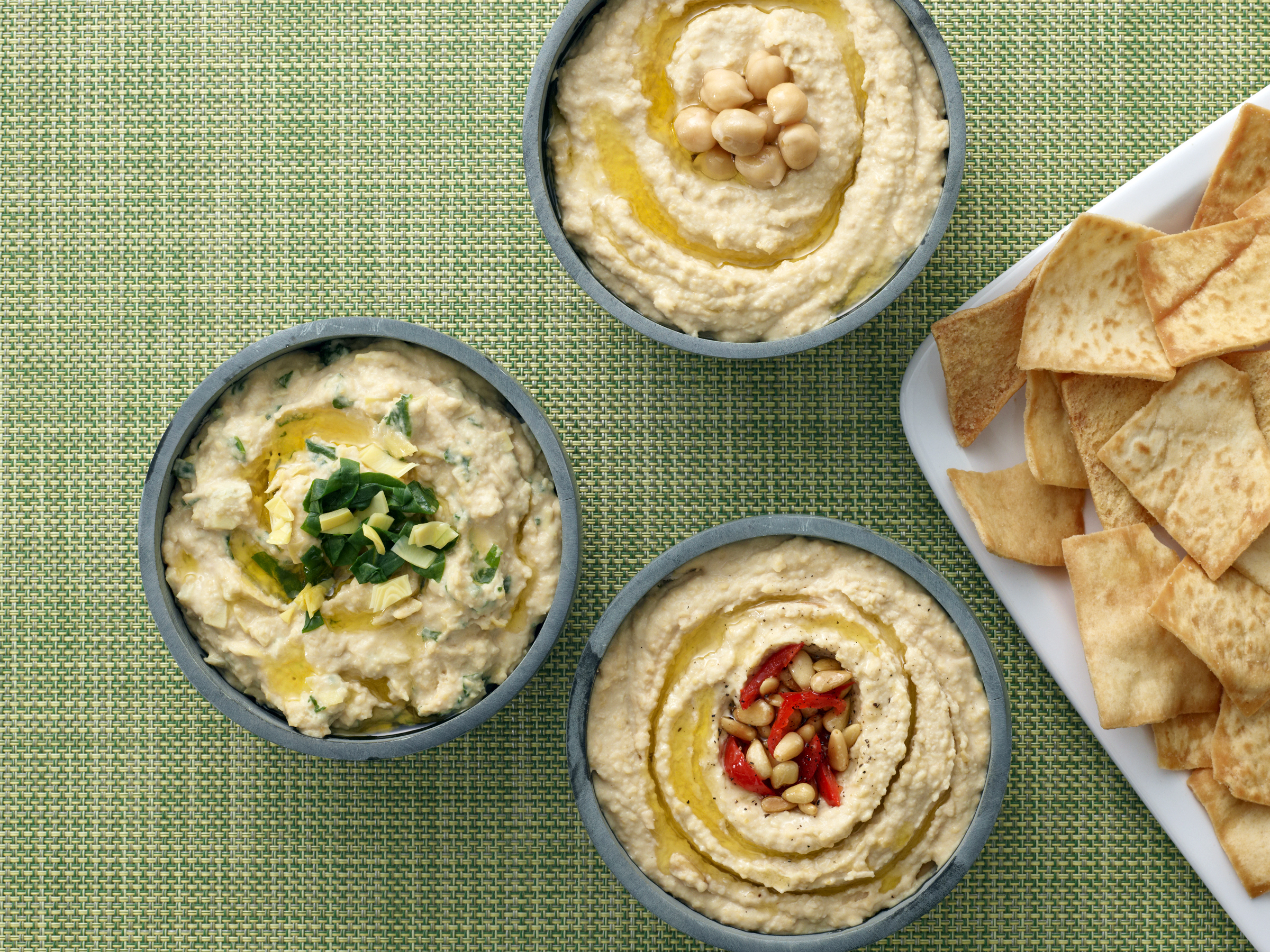 Photo By: Marshall Troy ©FOOD NETWORK :2012,Television Food Network,G.P.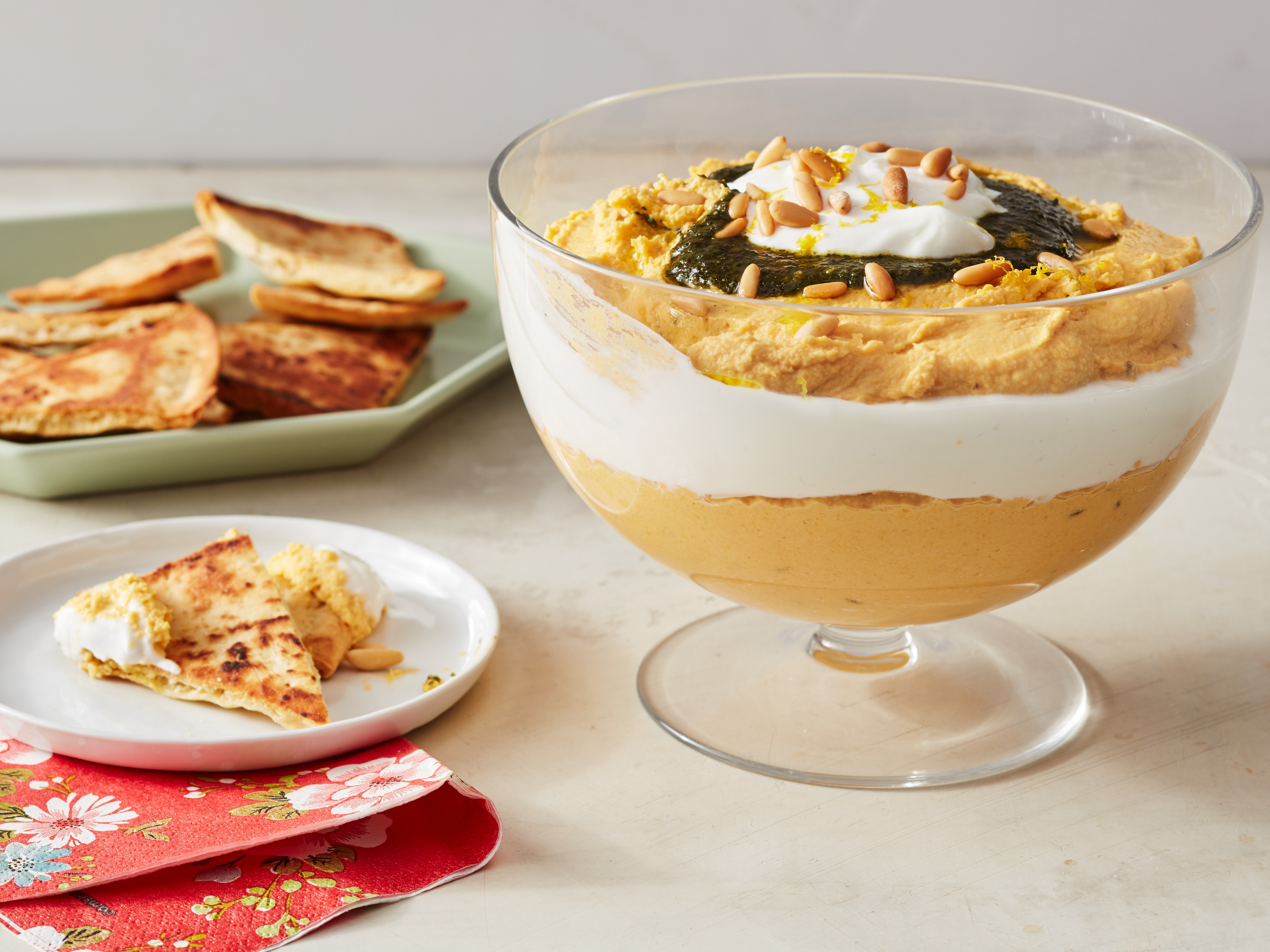 Photo By: Kate Mathis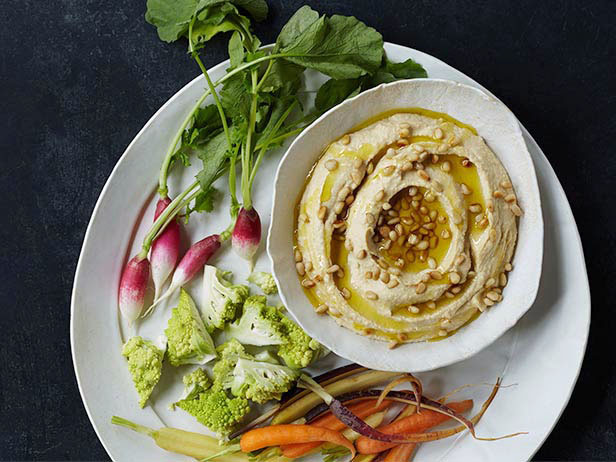 The Best Hummus
This is a classic tahini-forward, bright and lemony hummus, and is similar to what you would find in Israel. We tried this recipe with from-scratch dried chickpeas as well as with canned, and the flavor and texture were only marginally better with the freshly cooked. And we saved 24 hours of prep time! So for a creamy, satisfying 15-minute hummus, we're going with the can.
Get the Recipe:The Best Hummus
Instant Pot Hummus
You will never again use canned chickpeas to make hummus after you try this easy no-soak, from-scratch version in your multicooker. The dried beans get super tender in just under an hour and whip up into the creamiest hummus ever.
Get the Recipe:Instant Pot Hummus
Roasted Squash Hummus
Molly roasts butternut squash in the oven before adding it to her homemade hummus for extra sweetness. She balances everything out with just a little bit of smoky chipotle chile peepper and bright, tangy lemon juice.
Get the Recipe:Roasted Squash Hummus
Smoked Hummus
If you own a smoker then you already know that there are so many foods that are made better by it, hummus included. This recipe will show you how to make the spread from scratch, then infuse it with a nice apple or cherrywood smokiness.
Get the Recipe:Smoked Hummus
Lemony Dill Hummus Dip
Dill, garlic and lemon give this hummus a Scandinavian flair. It's made from dried chickpeas, rather than canned, which turns the texture super-creamy, and a dollop of yogurt lightens it up. Serve it with smoked salmon, hard-cooked eggs and pumpernickel toast for a special brunch party or luncheon.
Get the Recipe:Lemony Dill Hummus Dip
Classic Hummus with Fried Chickpeas and Parsley Oil
The base of this dip is a beautiful classic hummus recipe that can be dressed up in so many ways. If you are very short on time, substitute store-bought hummus and fry up canned chickpeas.
Get the Recipe:Classic Hummus with Fried Chickpeas and Parsley Oil
Beet Tahini Hummus
The sweet earthiness of beets in this hummus is tempered by hummus tahini and creamy labneh. If you can't find labneh, just substitute full-fat Greek yogurt for the same rich dairy tang. Black sesame seeds and cilantro make a striking garnish on this beautiful dish that comes together easily.
Get the Recipe:Beet Tahini Hummus
Sweet and Savory Butternut Squash Hummus Dip
This hummus gets its luscious texture and sweetness from roasted butternut squash. We added a little cinnamon for warmth and tempered it with salty feta cheese and a bright burst of pomegranate seeds — which makes for a pretty presentation, too.
Get the Recipe:Sweet and Savory Butternut Squash Hummus Dip
Creamy Homemade Hummus
Molly's classic, creamy hummus is so delicious you'll never buy store-bought again. She opts for dried chickpeas (which have to be soaked for 12 hours before using) so be sure to plan ahead.
Get the Recipe:Creamy Homemade Hummus
Sweet Red Pepper Hummus
Canned chickpeas help this creamy hummus come together in just 10 minutes. Ina adds red bell pepper and a little Sriracha just the right balance of savory-spicy-sweet flavor.
Get the Recipe:Sweet Red Pepper Hummus
Sweet Potato Hummus
Don't wait until fall to enjoy sweet potatoes. Add them to homemade hummus (that you can pair with pita crisps and crudites or spread on sandwiches and wraps) so that you can eat them all year round!
Get the Recipe:Sweet Potato Hummus
Edamame Hummus
Frozen, shelled edamame stand in for chickpeas in this hummus-inspired dip. Our recipe still relies on key ingredients like garlic, tahini and fresh lemon but the end result is a bit brighter in flavor than classic chickpea hummus.
Get the Recipe:Edamame Hummus
Hummus Trio
Three is not a crowd in this flavorful assortment. Using the same base for all three makes this an easy way to create variety — just stir in different toppings right before serving. Whether your guests like their dip spicy, earthy or traditional, there will be something for everyone.
Get the Recipe:Hummus Trio
Moroccan-Inspired Carrot Hummus Dip
This hummus is super creamy, sweet and light from mixing steamed carrots, cumin and orange in with the traditional chickpeas and tahini. Yogurt adds some tang and a pesto made from the carrot tops adds a salty earthy bite. If you don't have carrots with tops, just double the mint.
Get the Recipe:Moroccan Carrot Hummus Dip
Hummus
Ina keeps it simple with her 7-ingredient spread. Canned chickpeas help cut down the prep time, so your homemade hummus is ready in as little as 10 minutes.
Get the Recipe:Hummus
Source: Read Full Article