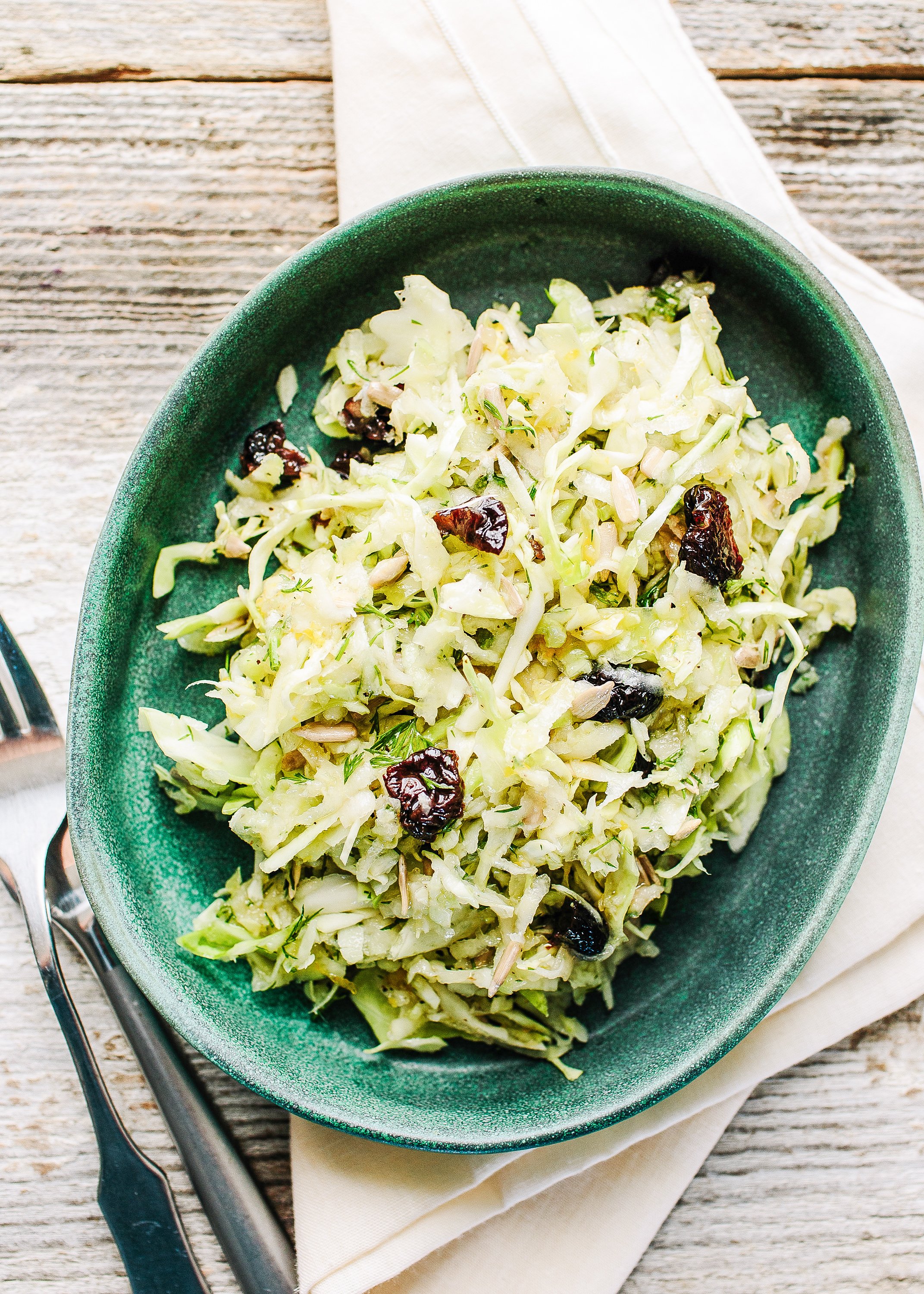 Cabbage is one of those unsung heroes in the kitchen. You might not think too much about it, but it can be one of the most versatile veggies in your arsenal. From traditional slaws and salads to stir-fries, soups, and comfort food classics, we predict you'll be eating a lot of cabbage.
1. Egg Roll Skillet
Inspired by Chinese egg rolls from your local take-out joint, this weeknight stir-fry starts with bagged coleslaw mix for a super-smart grocery store shortcut.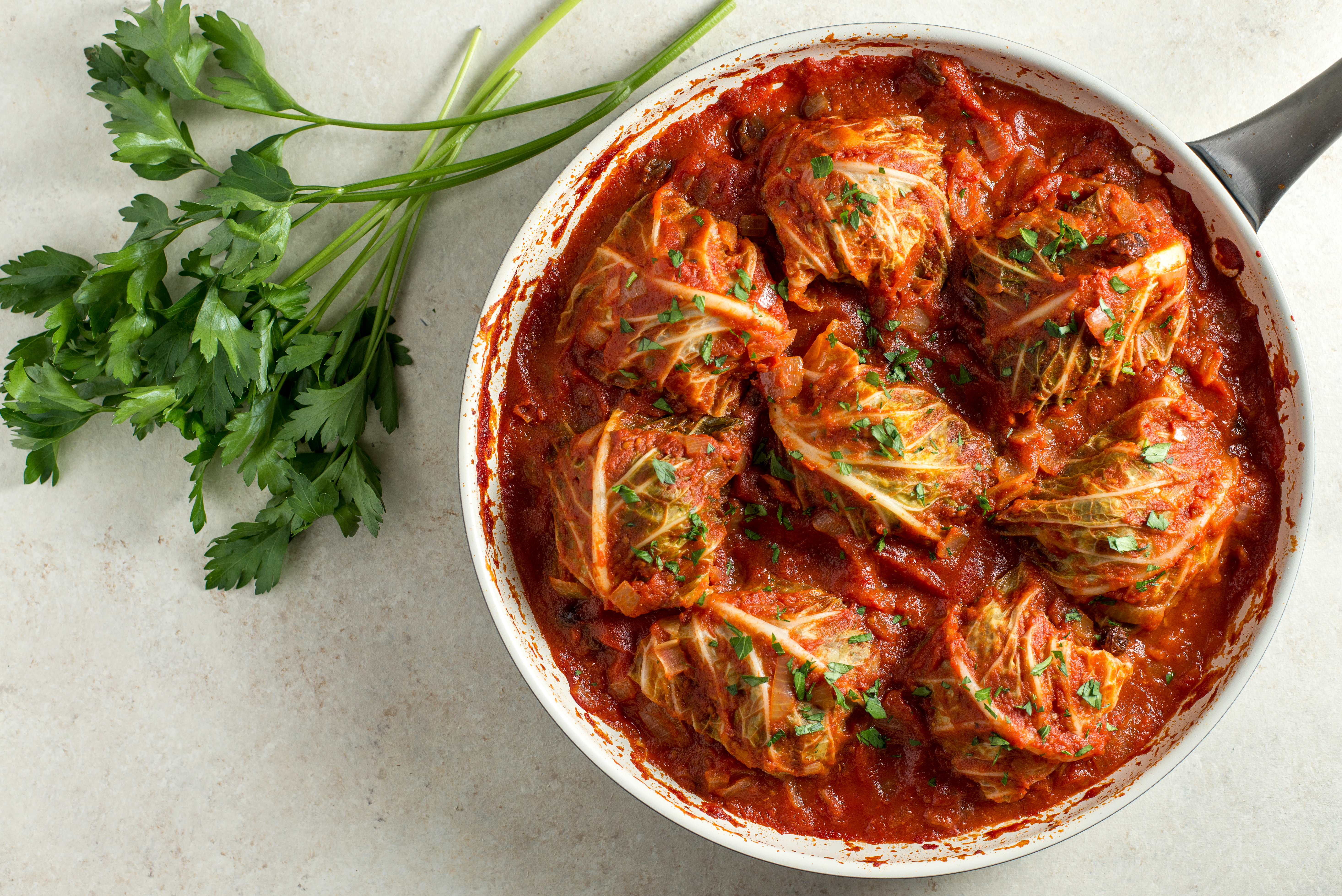 2. Weeknight Cabbage Rolls
This classic cabbage recipe is usually reserved for weekends, since it can take a while to assemble. Luckily, this streamlined version is much faster and just as satisfying.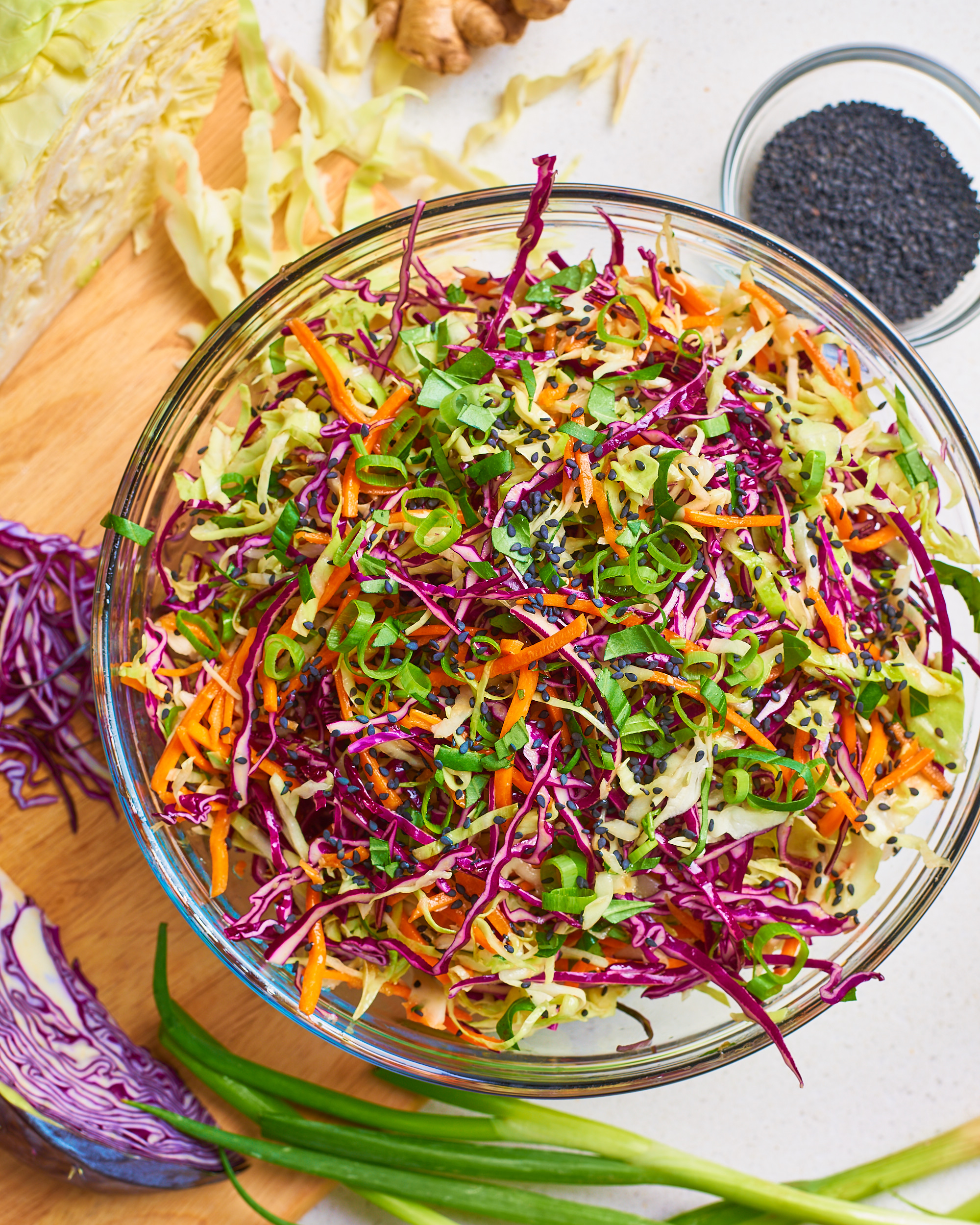 3. Sesame Ginger Slaw
If coleslaw has always been your potluck go-to, this Asian-inspired slaw is a great way to change things up without going too far afield. It comes together with two kinds of cabbage and a punchy, nutty dressing.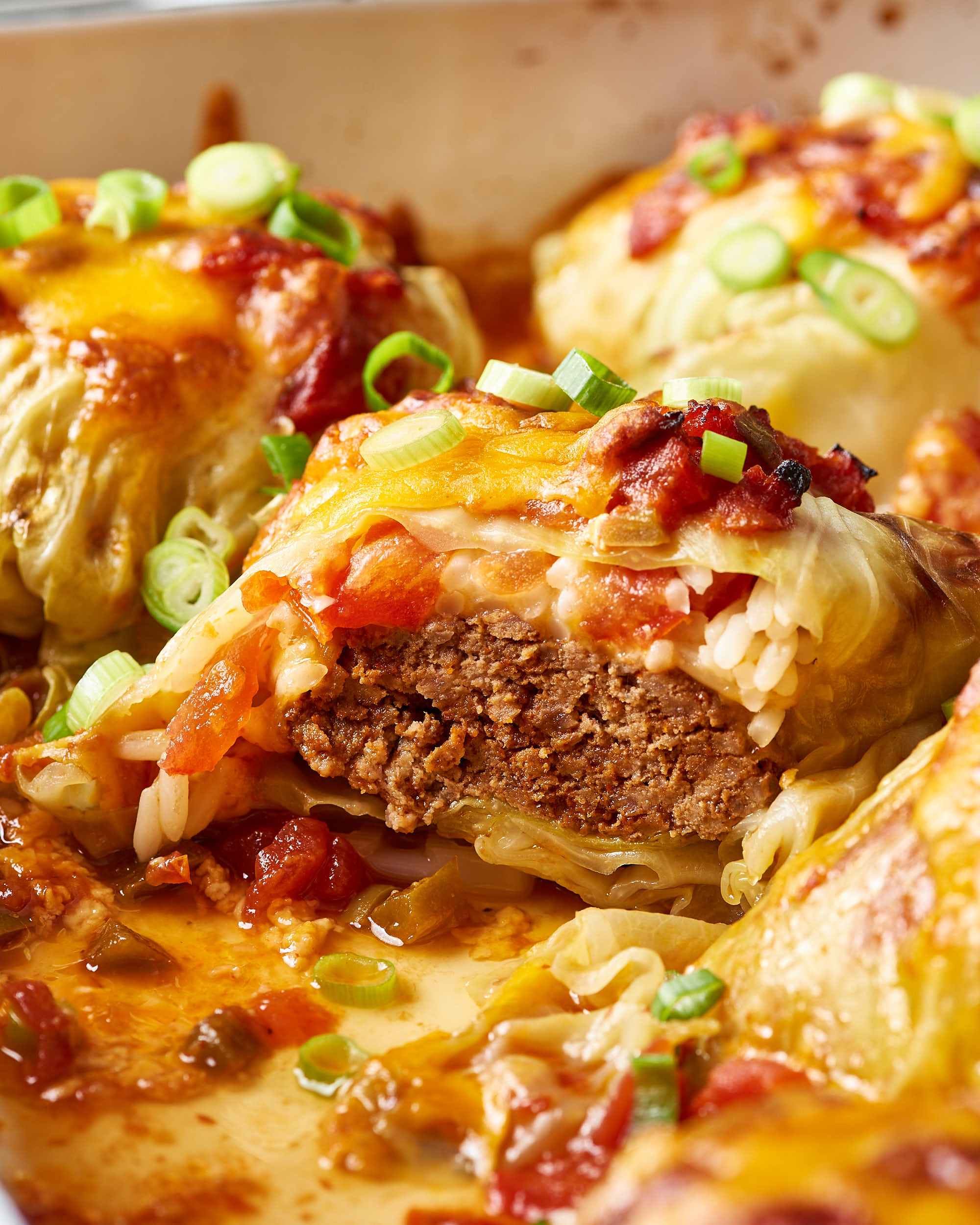 4. Burrito-Stuffed Cabbage Rolls
This low-carb dinner gives you all the best parts of stuffed cabbage and a beef burrito in one meal.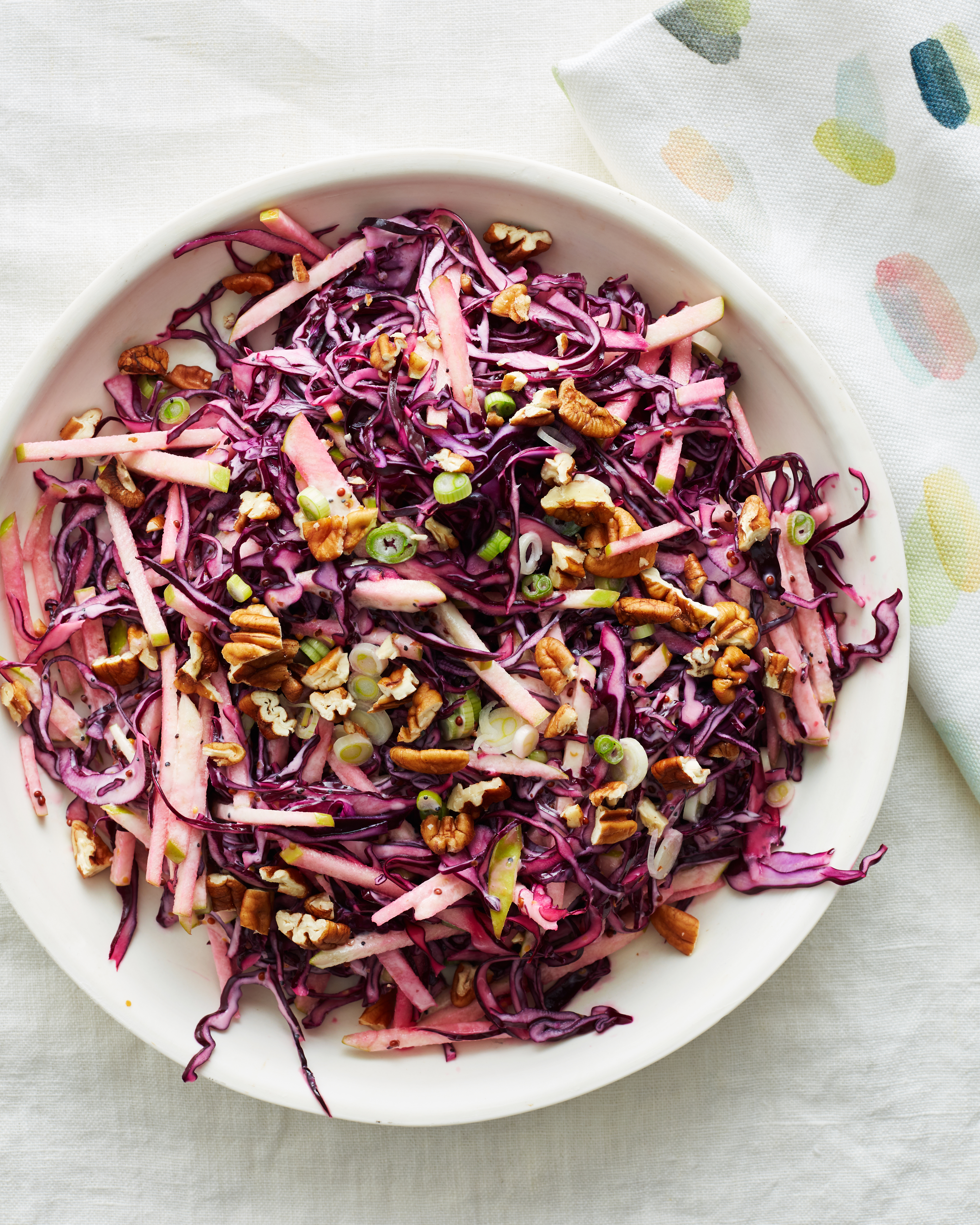 5. Cabbage and Apple Slaw with Honey-Lime Dressing
Crisp shredded apples and a sweet and tangy honey-lime vinaigrette give your regular cabbage slaw a serious upgrade. Pair it with everything from tacos to roast chicken to pork chops, or eat it on its own.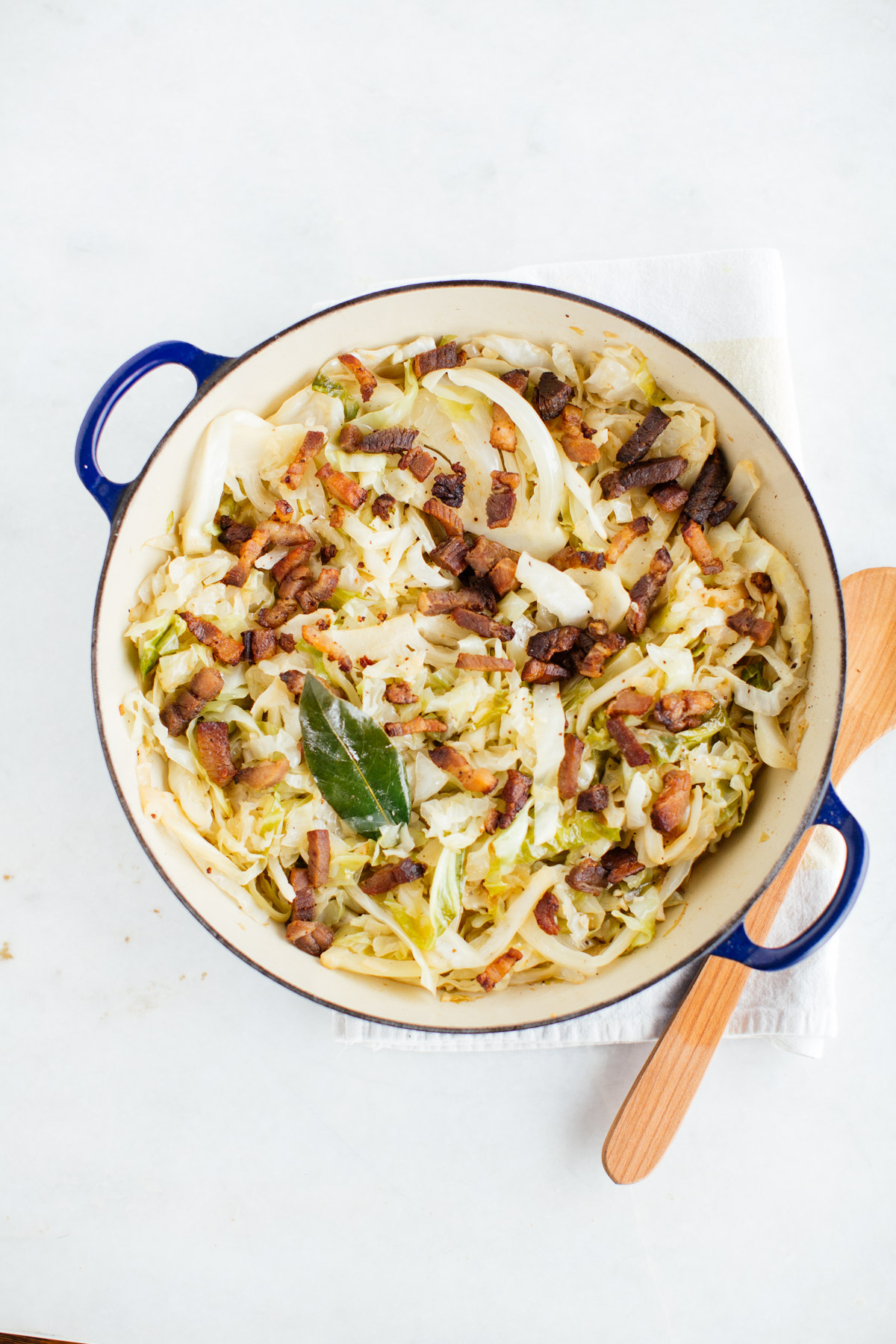 6. One-Pot Braised Cabbage with Bacon
A bit of bacon fat transforms a simple pot of braised cabbage into something salty, savory, and that doesn't need much more than cornbread to call it dinner.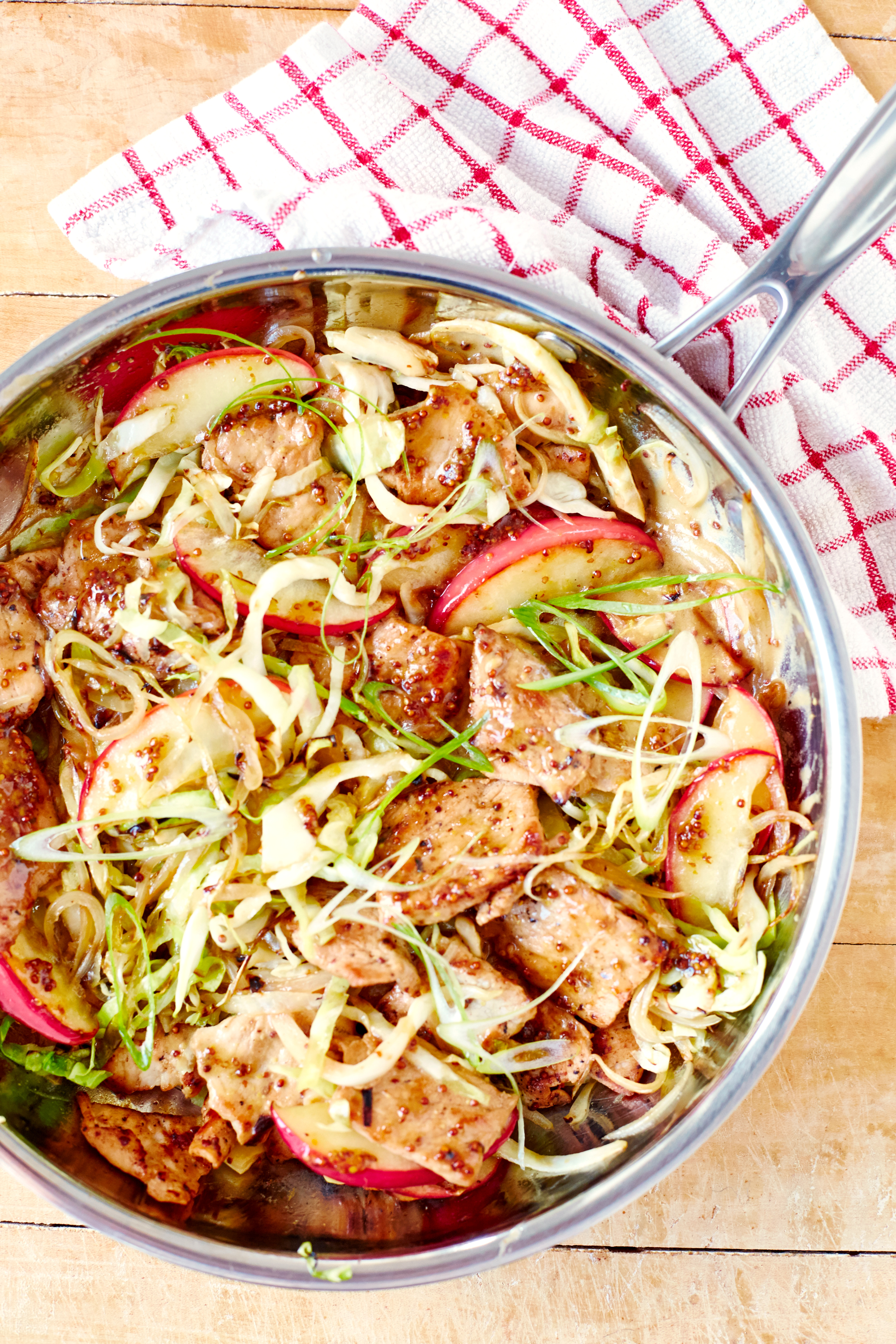 7. Pork and Cabbage Stir-Fry
Apple slices add sweetness and juicy crunch to this unique stir-fry that's perfect served over rice but hearty enough to be enjoyed on its own, too.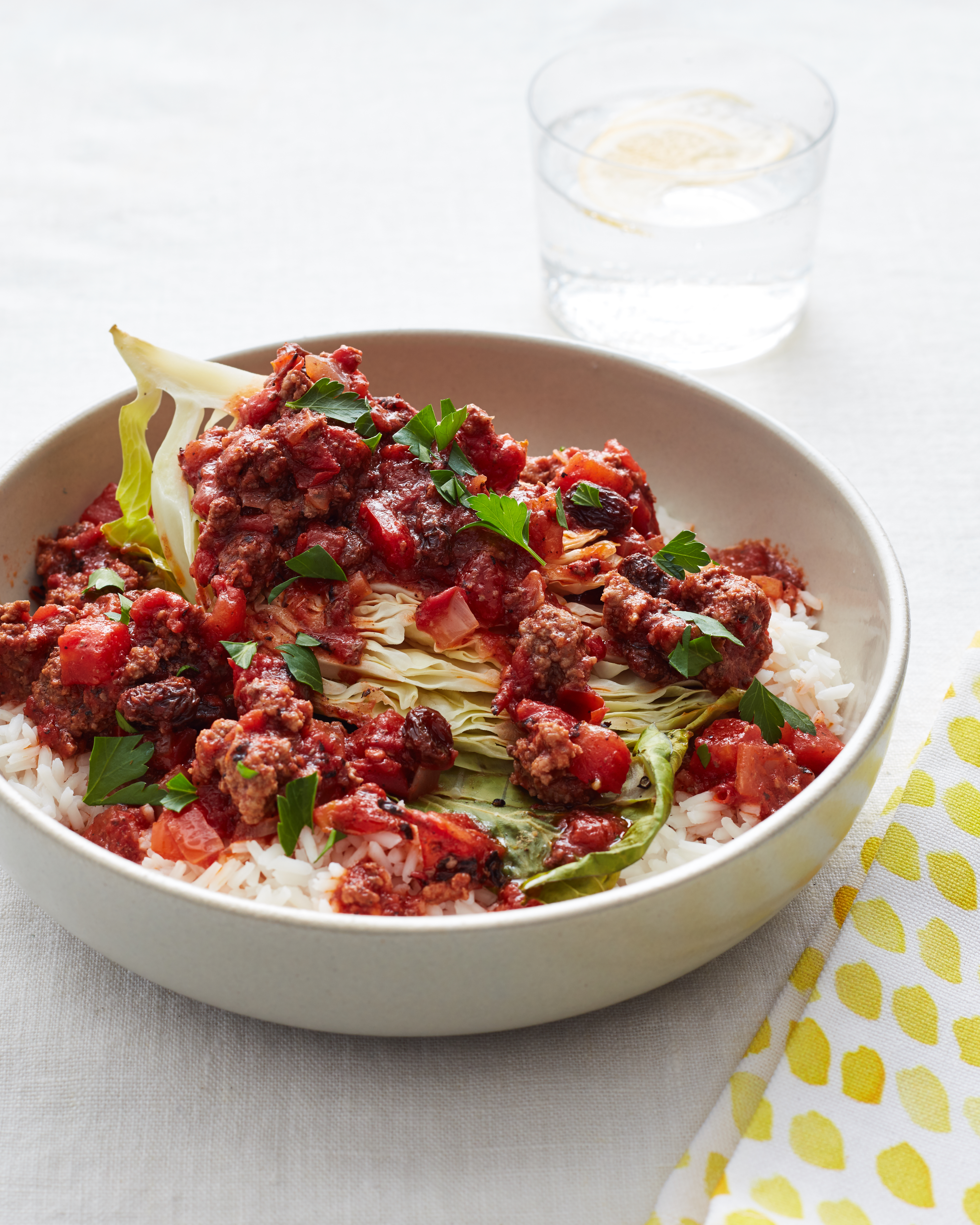 8. Unstuffed Cabbage Casserole
This weeknight recipe is everything you love about stuffed cabbage rolls, with a fraction of the work.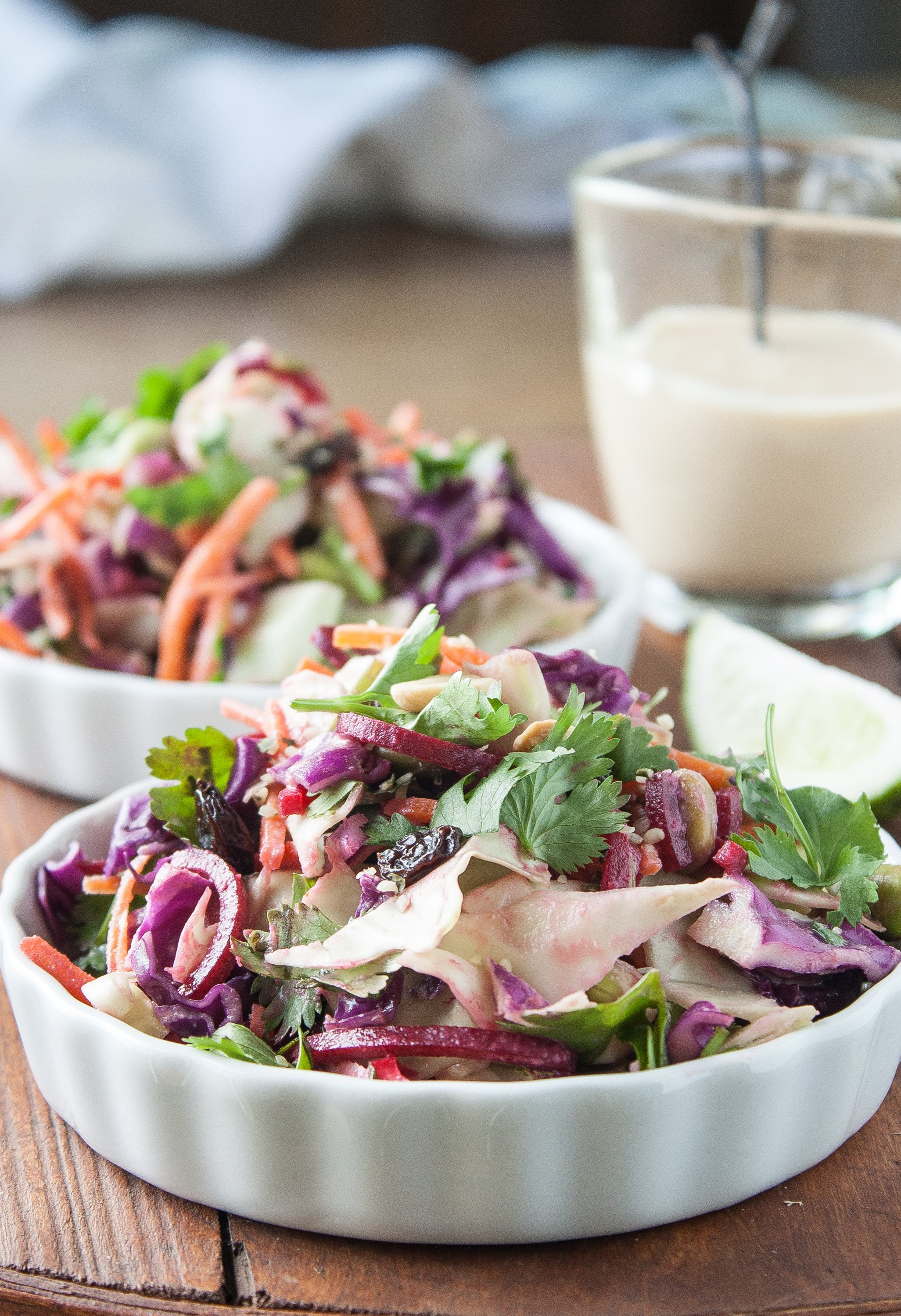 9. Cabbage Slaw with Ginger Tahini Dressing
While we love this no-cook dish in the summer, it can also be just what you've been craving in the winter months as well. The bright ginger dressing and the crunch of two types of cabbage can almost make you think the weather outside is delightful.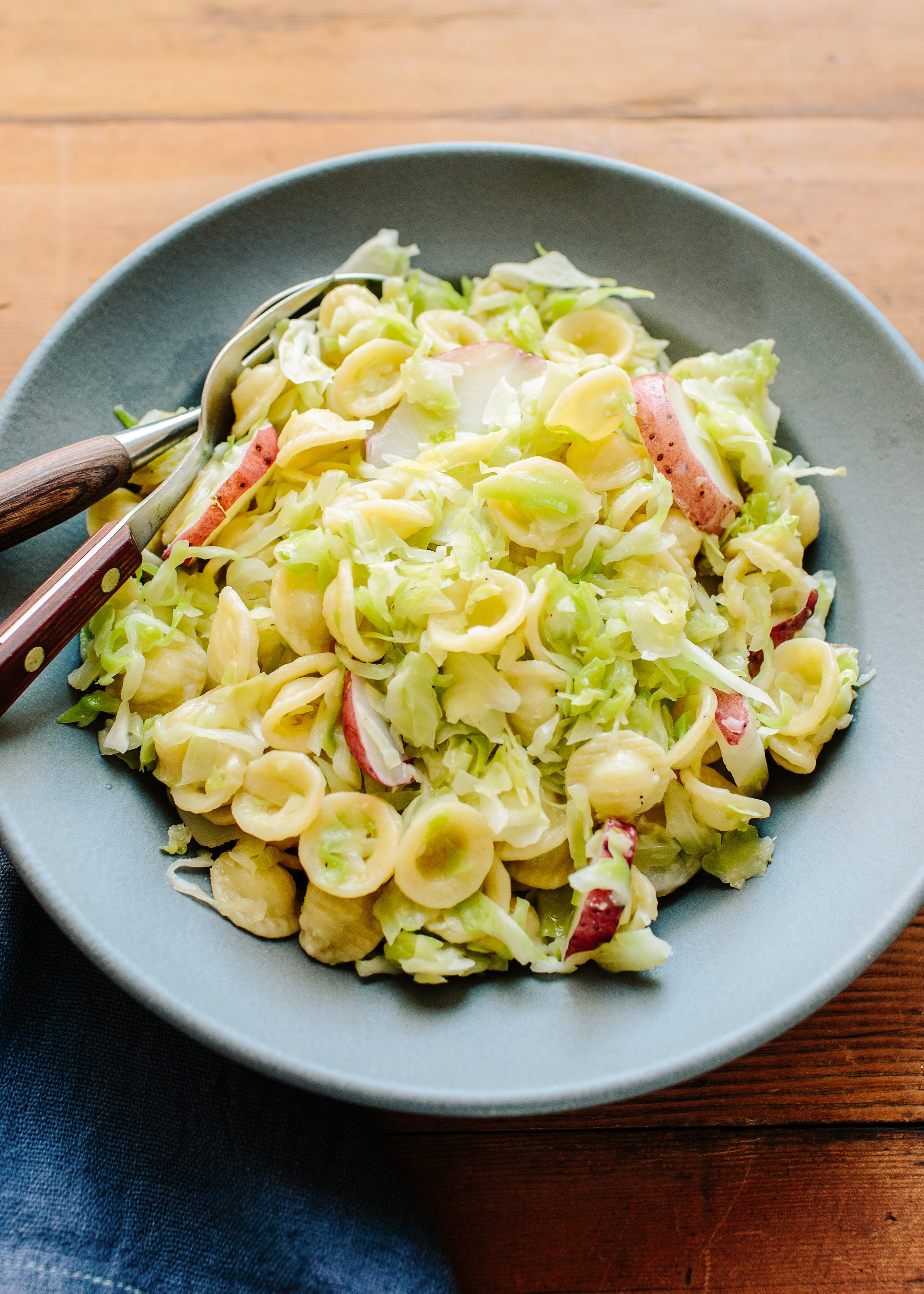 10. Pasta and Potatoes with Cabbage
Also called pizzoccheri, this dish hails from the Lombardy region of Italy, and we consider it proof that potatoes and pasta do actually go well together. The traditional dish is made with buckwheat pasta, but you can substitute your favorite variety, like the orecchiette shown here.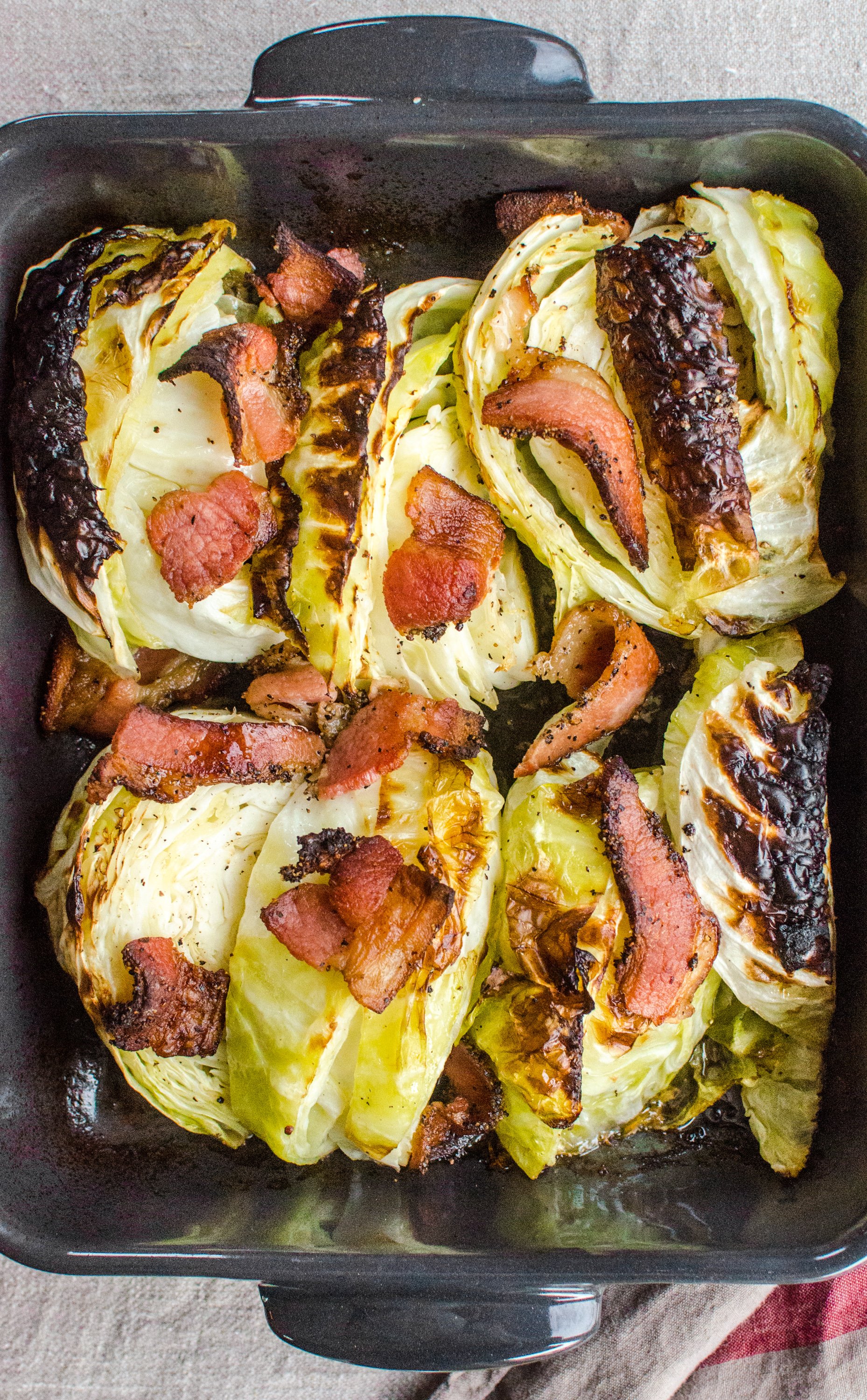 11. Roasted Cabbage with Bacon
If you haven't tried roasting your cabbage in wedges, you don't know what you're missing. Similar to roasting Brussels sprouts, these roasted wedges have just enough of a char to add interest and transform a head of cabbage that's been languishing in your crisper. And adding bacon — that's a no-brainer.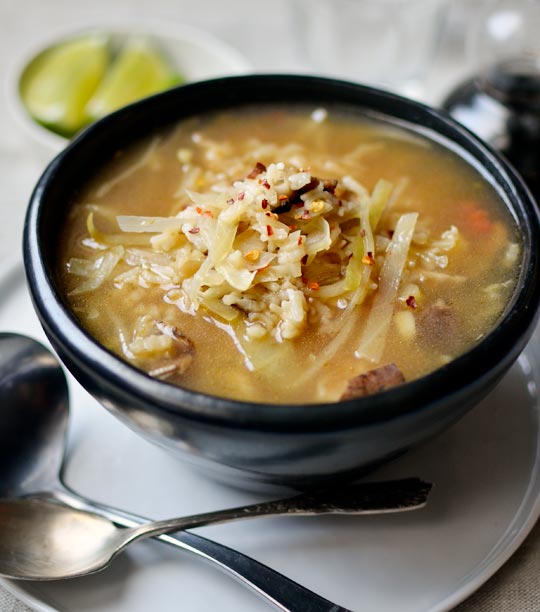 12. Hot & Sour Soup with Mushroom, Cabbage, and Rice
This rich broth-based soup is the perfect antidote to cold weather. And it's easy to customize for your own tastes. Use chicken, turkey, or veggie stock and adjust the level of spice, sour, or salt to fit your mood. And the best part? You probably have most of the ingredients you need in your fridge already.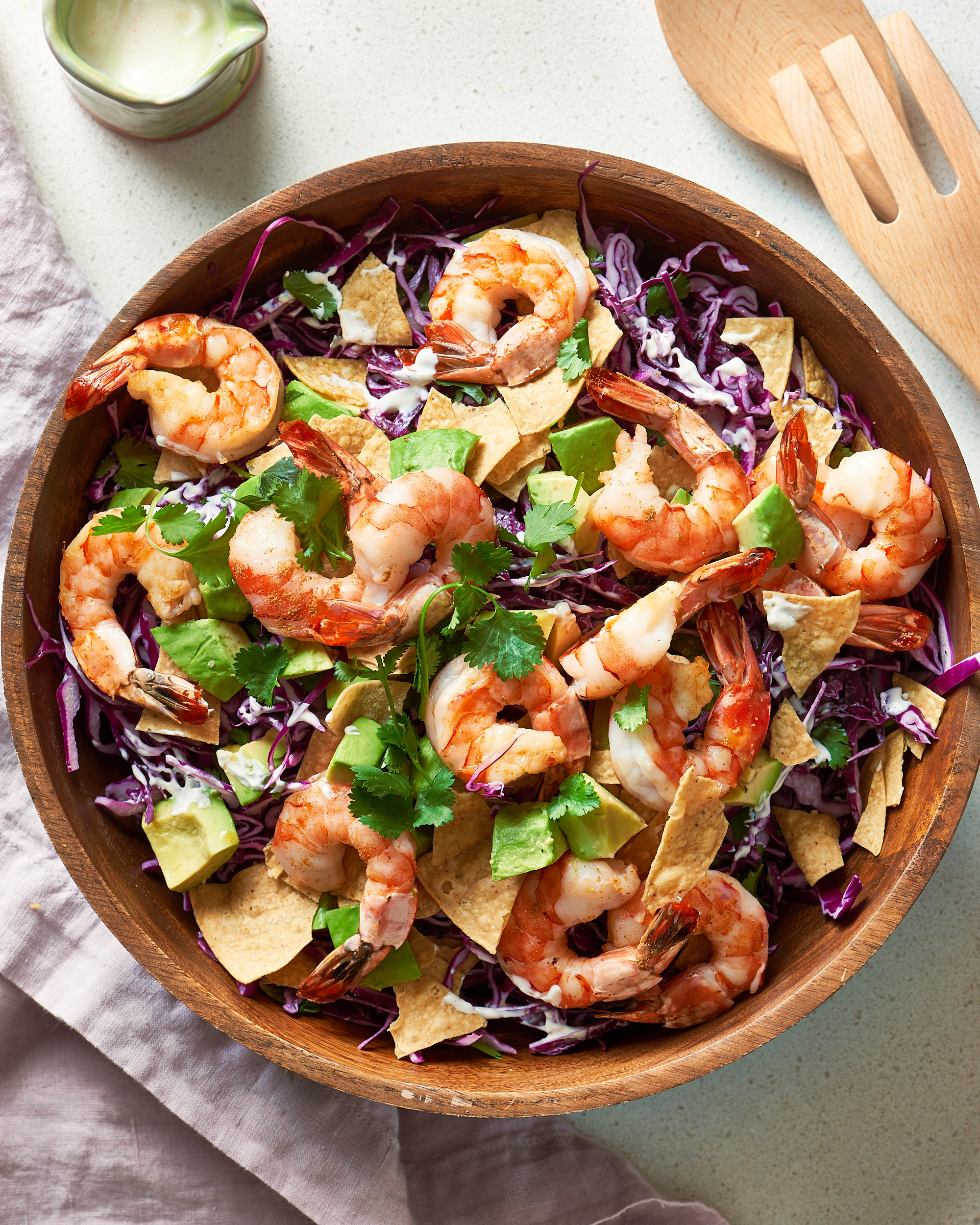 13. Baja Shrimp Taco Salad
This is how you do shrimp tacos in salad form. All the very best elements — juicy, spice-dusted shrimp, crisp cabbage slaw, tangy crema, and creamy avocado — come together in one big bowl to form a seriously feel-good dinner salad that's crisp, spicy, and fresh all at once.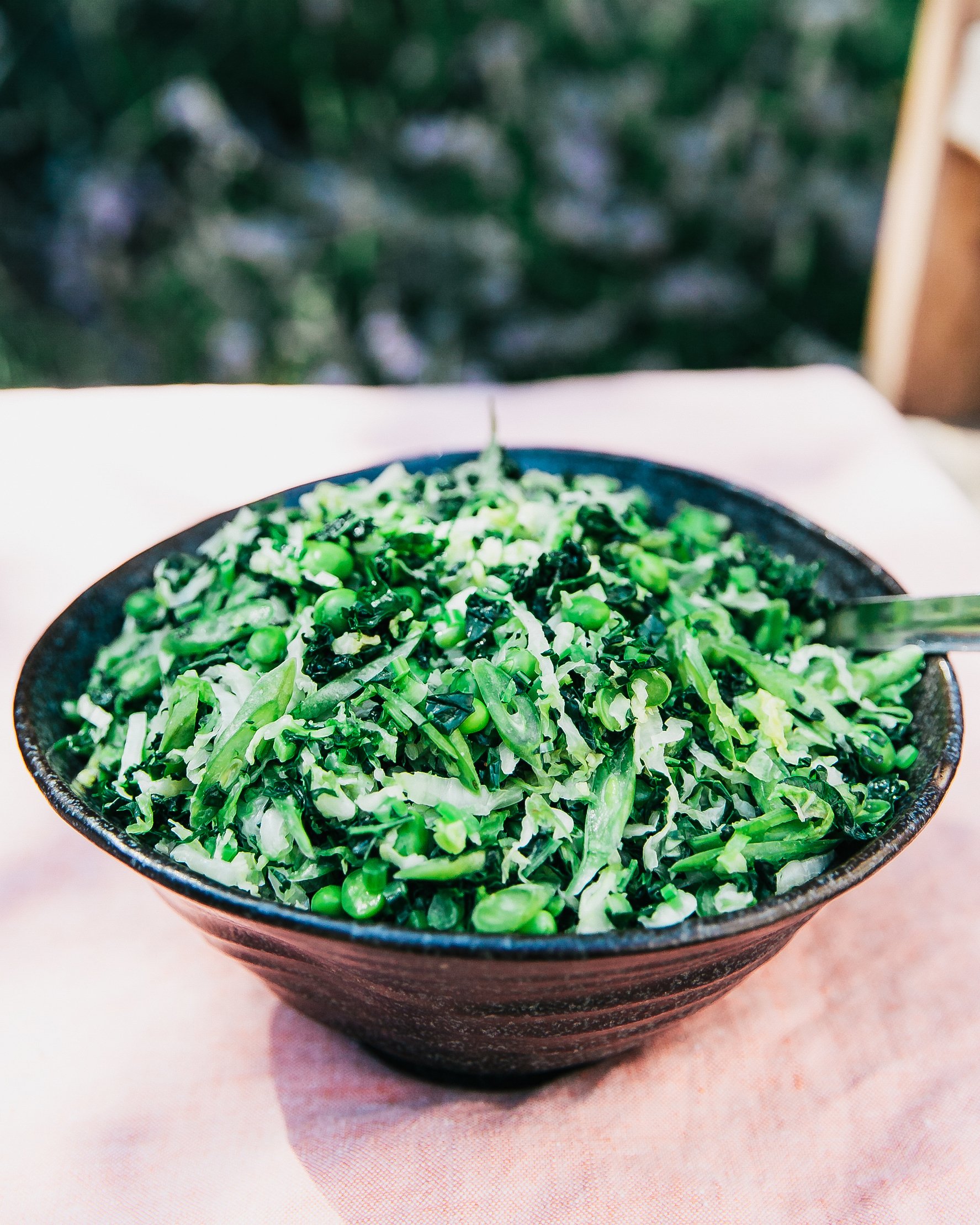 14. Napa Cabbage and Kale Coleslaw with Creamy Miso-Ginger Dressing
Get all your greens taken care of in one dish with this crunchy slaw. You can substitute in seasonal produce as well. Just be sure to make plenty of dressing — believe us, you'll want extra.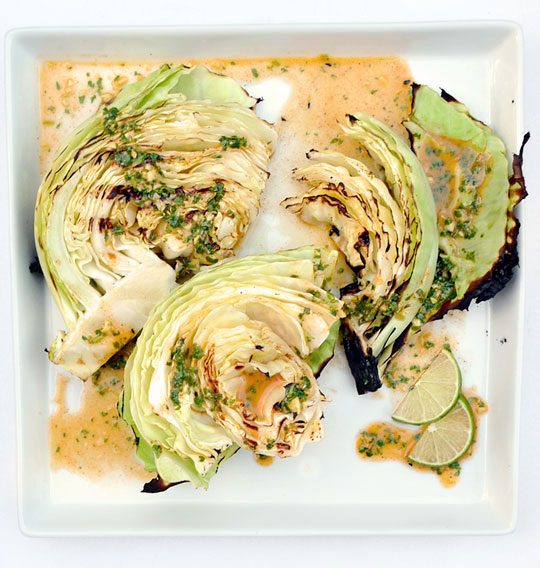 15. Grilled Cabbage Wedges with Spicy Lime Dressing
For the year-round grill masters, this is a recipe worth firing up the coals (or propane tank) for. The charred leaves provide the perfect balance for the spicy-sour dressing made with lime and cayenne. If grilling isn't feasible, you can also roast the wedges for a similar charred effect.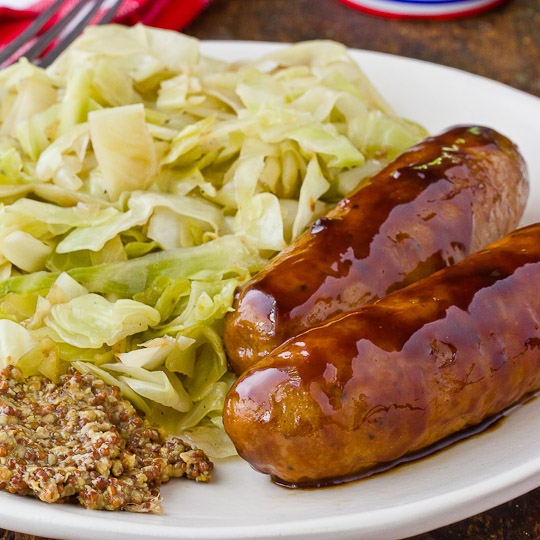 16. Glazed Chicken Sausage with Sautéed Cabbage
There's no easier weeknight meal than this sausage and cabbage combination. All it takes is a little sautéing, and you can have dinner on the table in less than 30 minutes. Be sure to serve it with a healthy scoop of whole-grain mustard as well.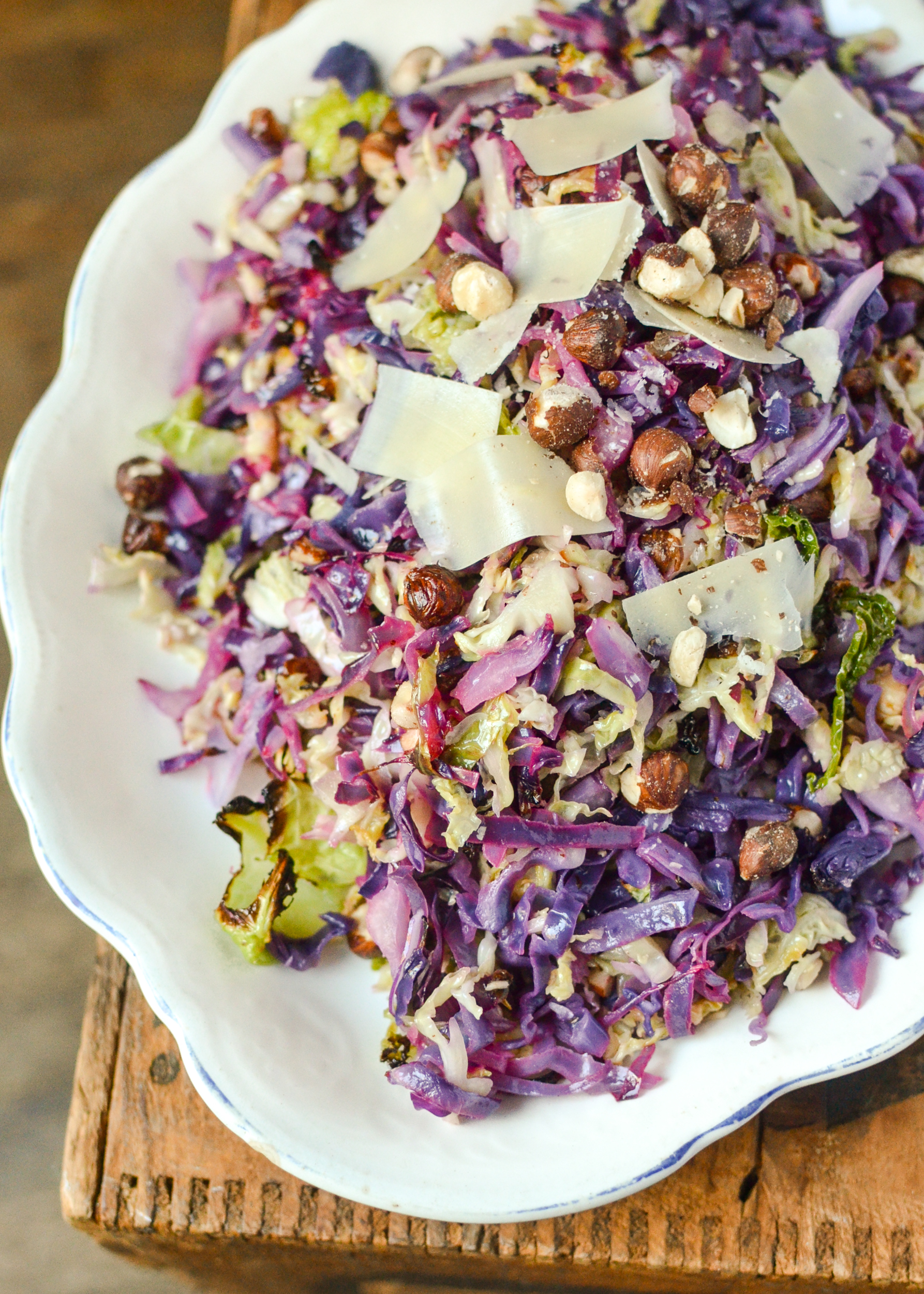 17. Roasted Cabbage Slaw with Hazelnuts and Lemon
This tasty slaw makes use of both red and Savoy cabbage, and the roasting brings out the sweet flavor of both varieties. And because you're roasting the cabbage after it's been shredded, it's incredibly quick to prepare. We think it's the perfect companion for your favorite pizza.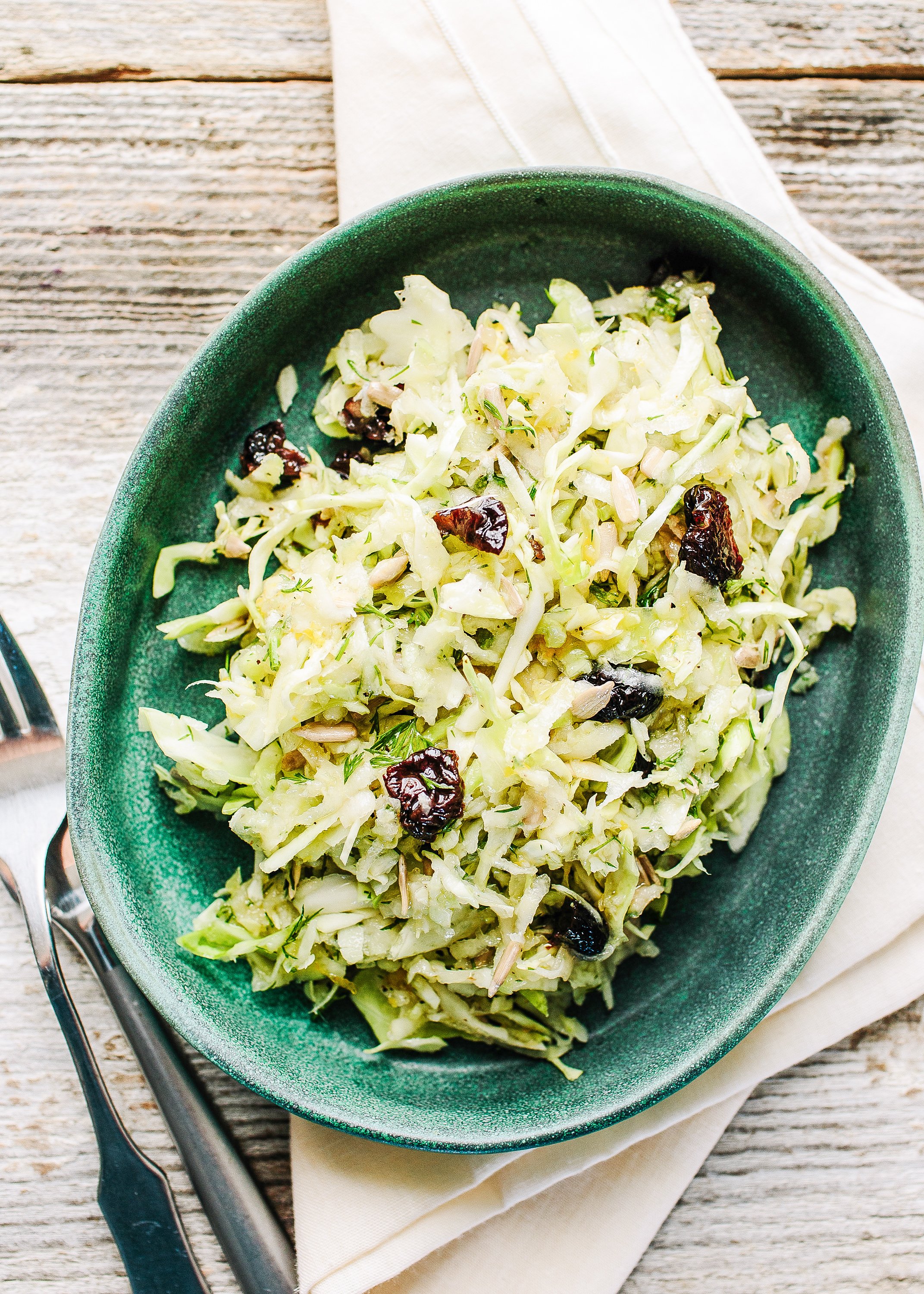 18. Kohlrabi and Cabbage Salad with Maple Lemon Dressing
Thanks to the fact that kohlrabi and cabbage are both hardy greens, this is the perfect make-ahead salad. Assemble it on the weekend for a weeknight dinner party — the dressing will just get better with time.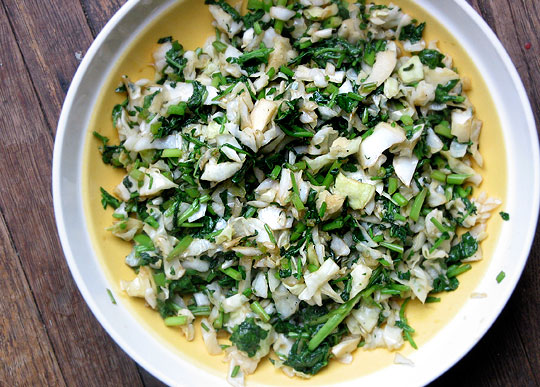 19. Watercress and Cabbage Stir-Fry
This crunchy stir-fry comes together in less than 10 minutes and is a tasty side for any meal. If you're having trouble finding watercress, check your nearest Asian grocery store — they usually have the best selection of the green.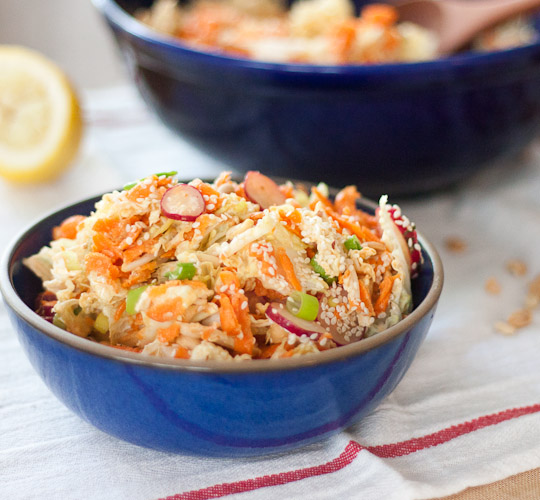 20. Peanut, Carrot, and Cabbage Slaw
One of the best things about this slaw (aside from a delicious peanut dressing) is how you can add in any veggie you currently have in your fridge. Celery, bell peppers, and radishes all are fair game. And if you want to make it a full-on meal, add in some tofu and soba noodles to round it out.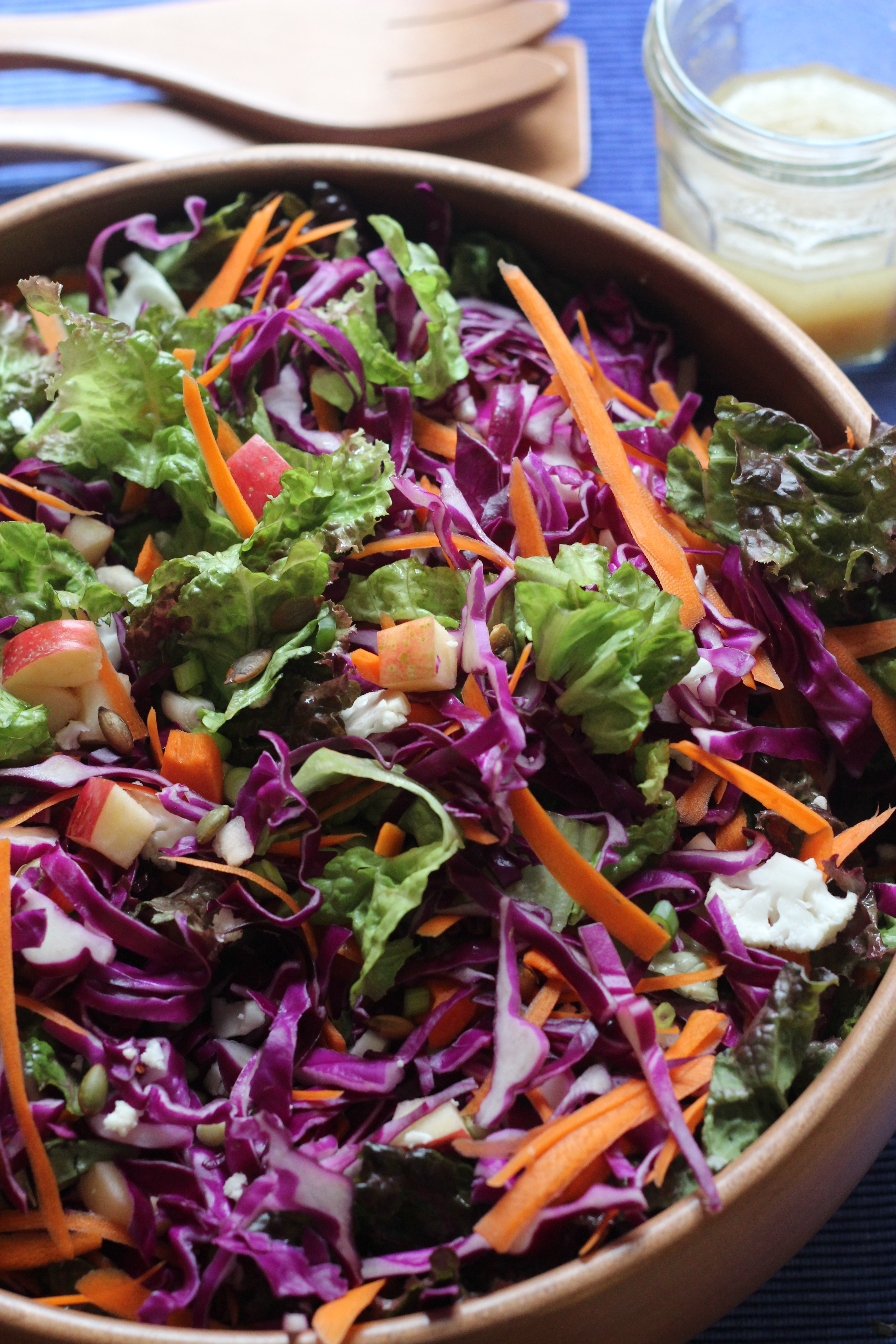 21. Apple Cabbage Salad with Cider Vinaigrette
Make a big bowl of this tangy salad for your next chili night. The crispness of the veggies paired with the tartness of the apple cider vinegar serves as a delicious contrast to a bowl of comforting chili.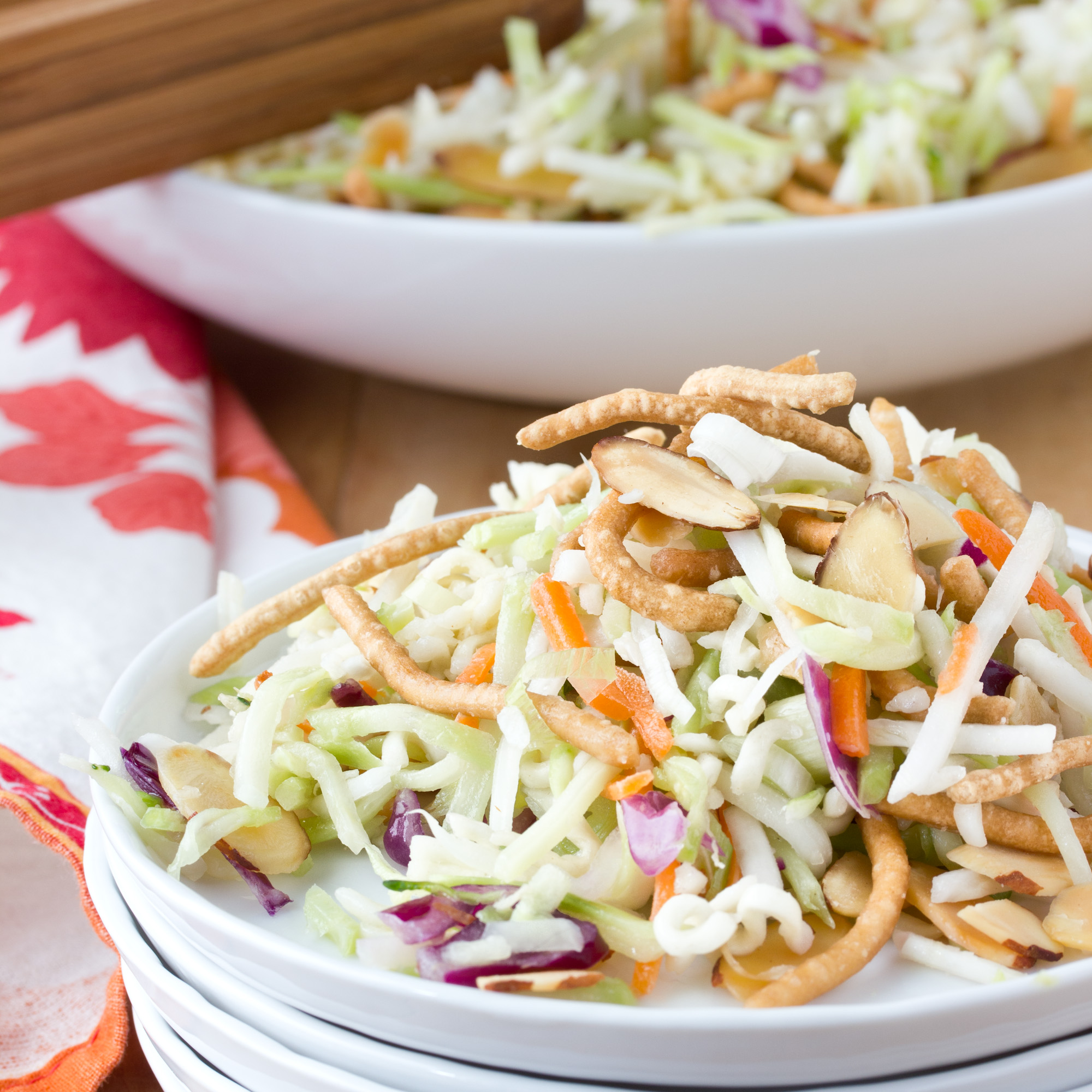 22. Crunchy Cabbage and Ramen Noodle Salad
This sweet, tangy, and crunchy retro recipe is one of our favorites. There's a reason it has endured so long. Not only is it easy to make, but it's also inexpensive since it uses instant ramen noodles. You can opt to use a bagged slaw mix or shred your own cabbage. Either way, it's a crowd-pleaser.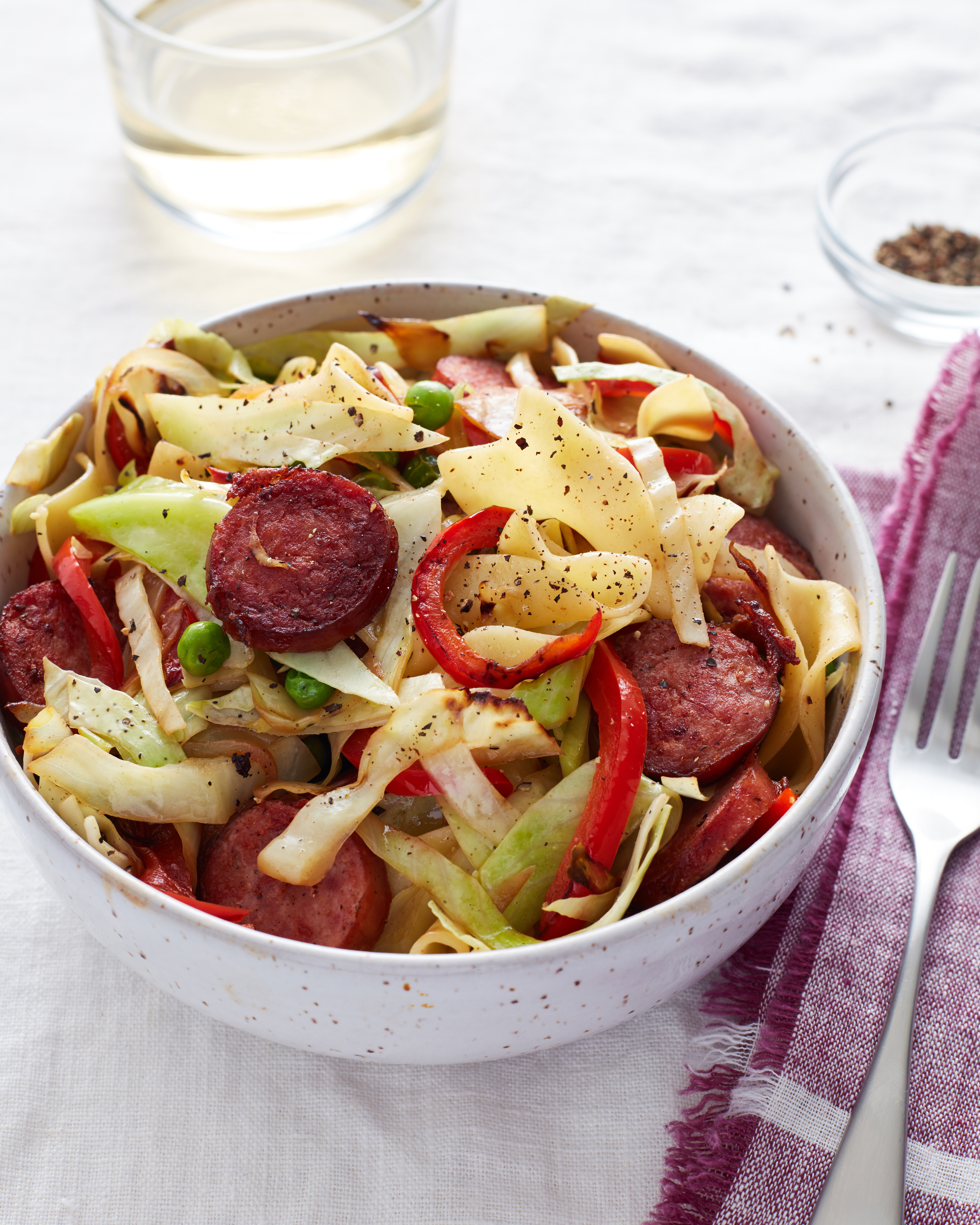 23. One-Pot Cabbage & Sausage Pasta
To make this weeknight-friendly pasta even easier to pull off pick up already prepped veggies from the grocery store salad bar, or even the bagged stuff in the produce section.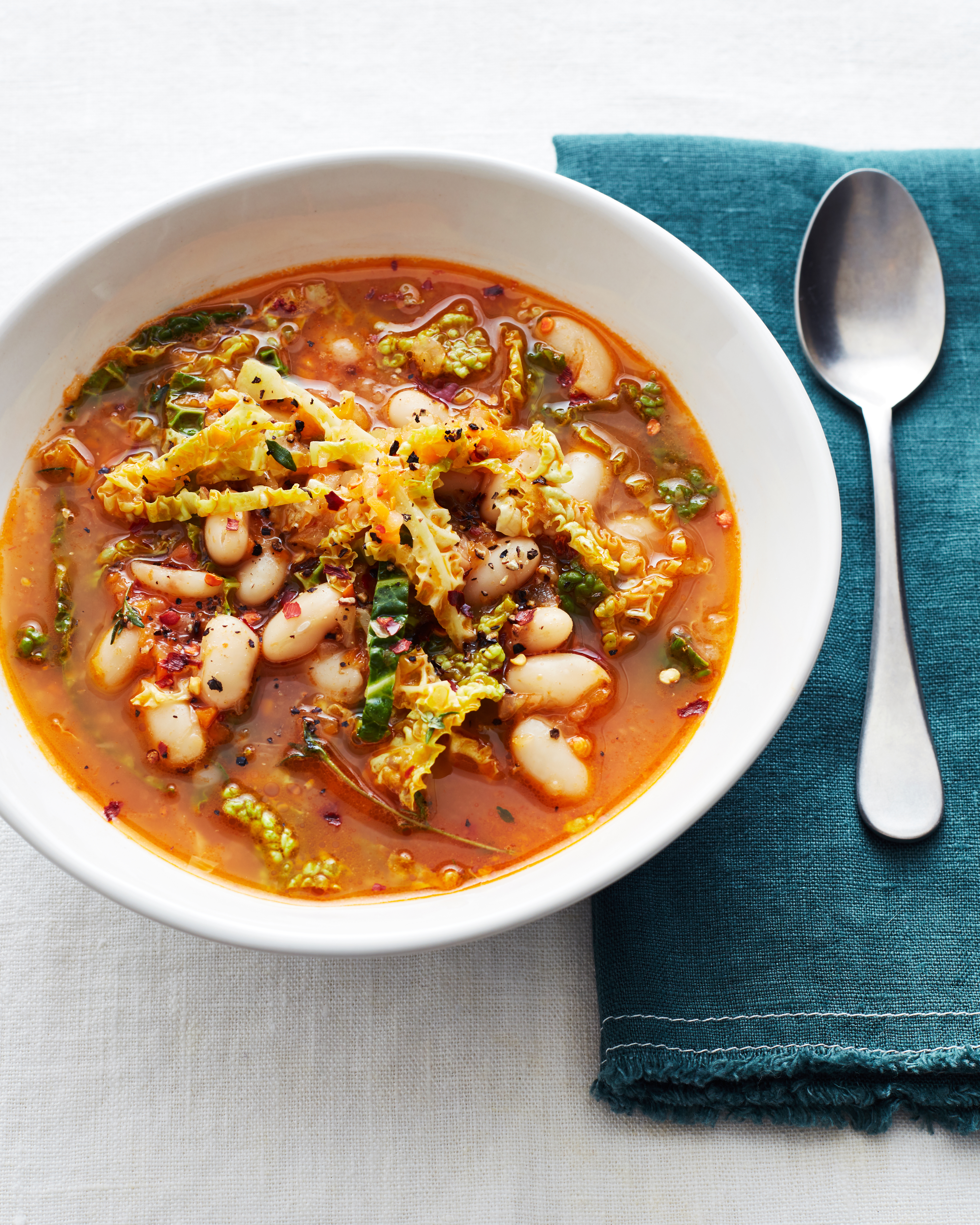 24. Easy Cabbage & White Bean Soup
A Parmesan cheese rind bolsters the broth of this simple soup and makes it far more flavorful than cabbage soups you may have had in the past.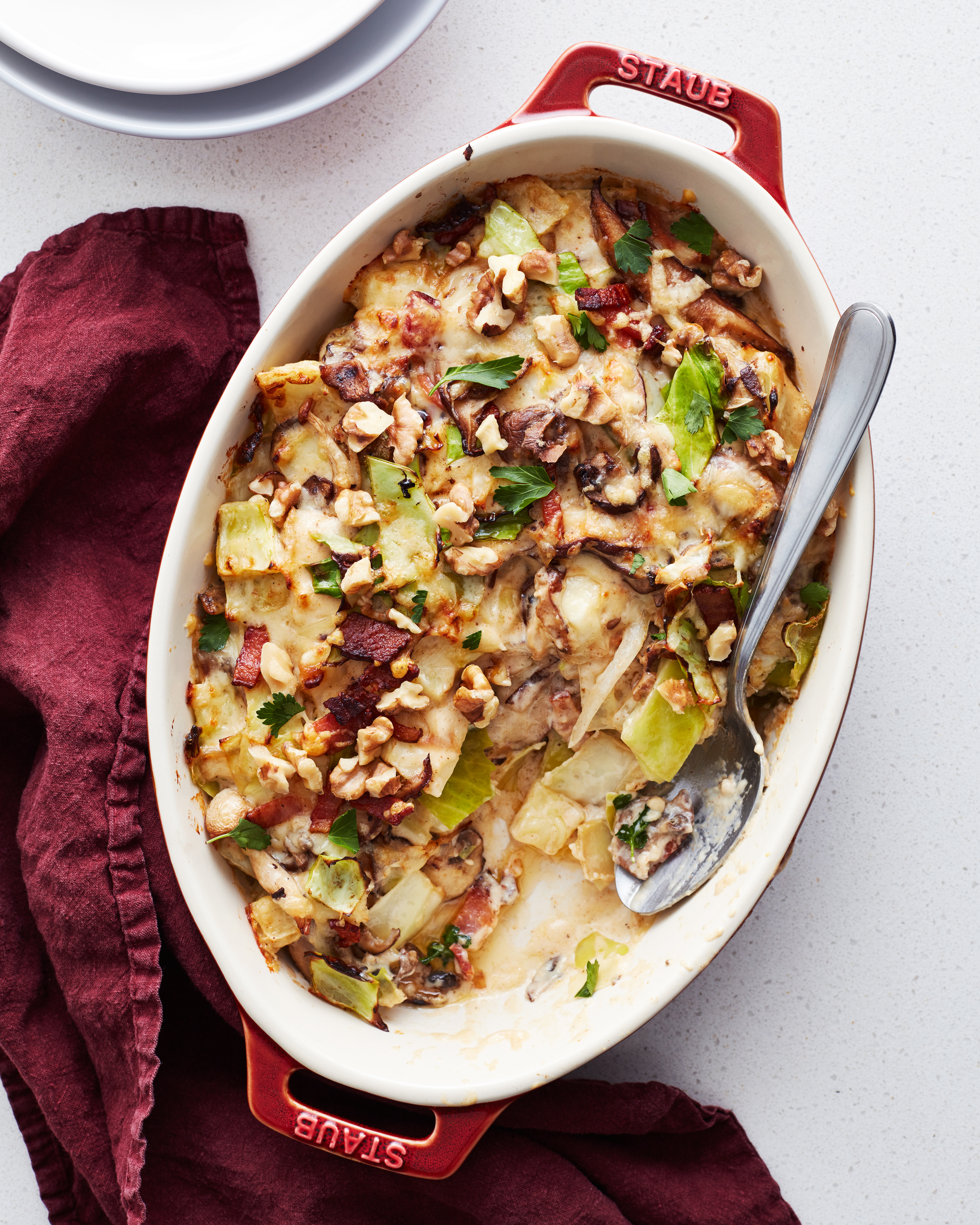 25. Creamy Cabbage Gratin with Bacon and Mushrooms
If you prefer to keep this rich gratin meatless, you can easily leave out the bacon and swap the bacon fat out for butter.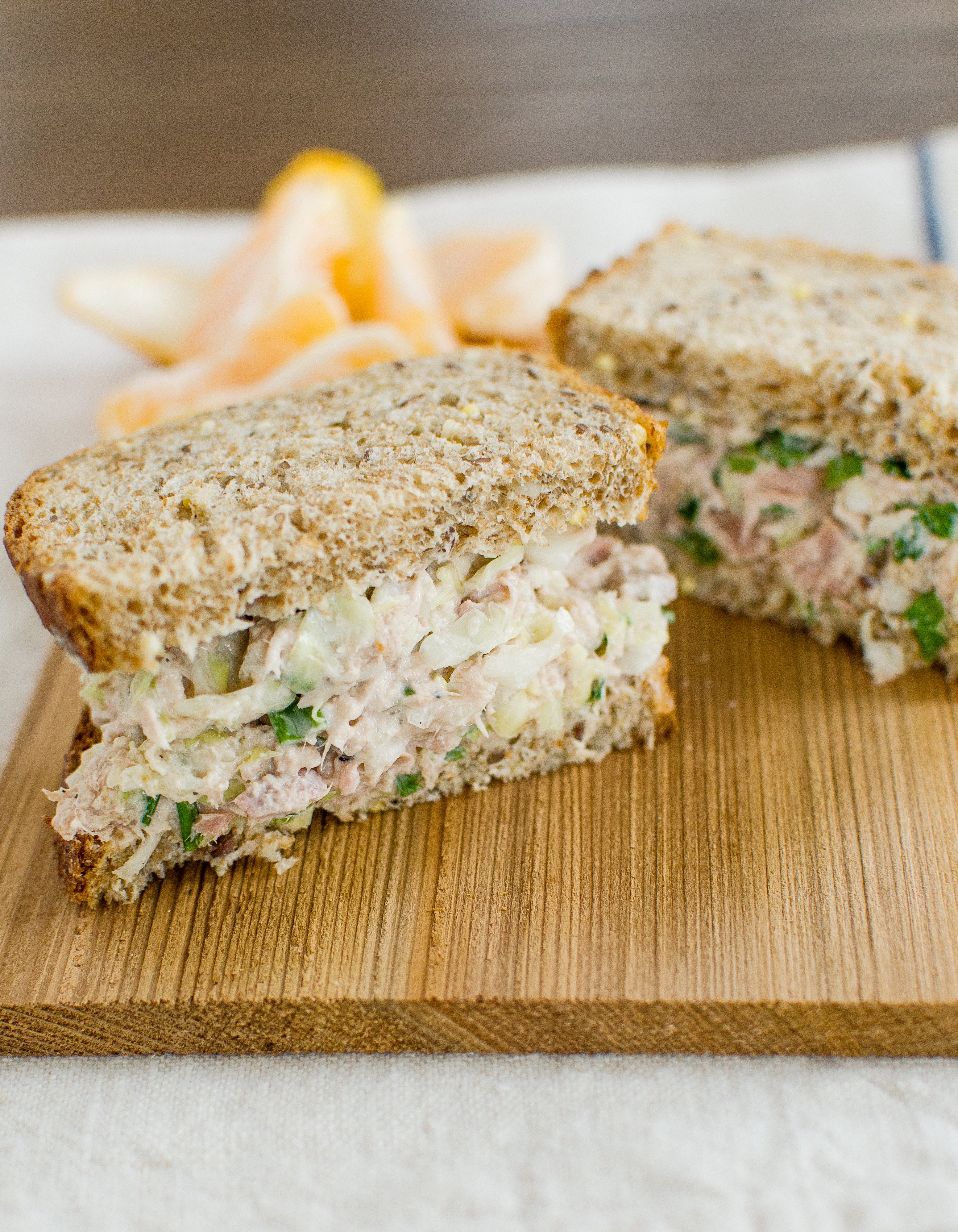 26. Crisp Tuna-Cabbage Salad
Cabbage adds serious crunch to classic tuna salad and turns it into something that's a whole lot more interesting than it usually is.
27. Tangy Cabbage and Jalapeño Slaw
Juliennedjalapeño not only adds a kick of heat to this coleslaw, it's lends a pop of bright green color.
Source: Read Full Article