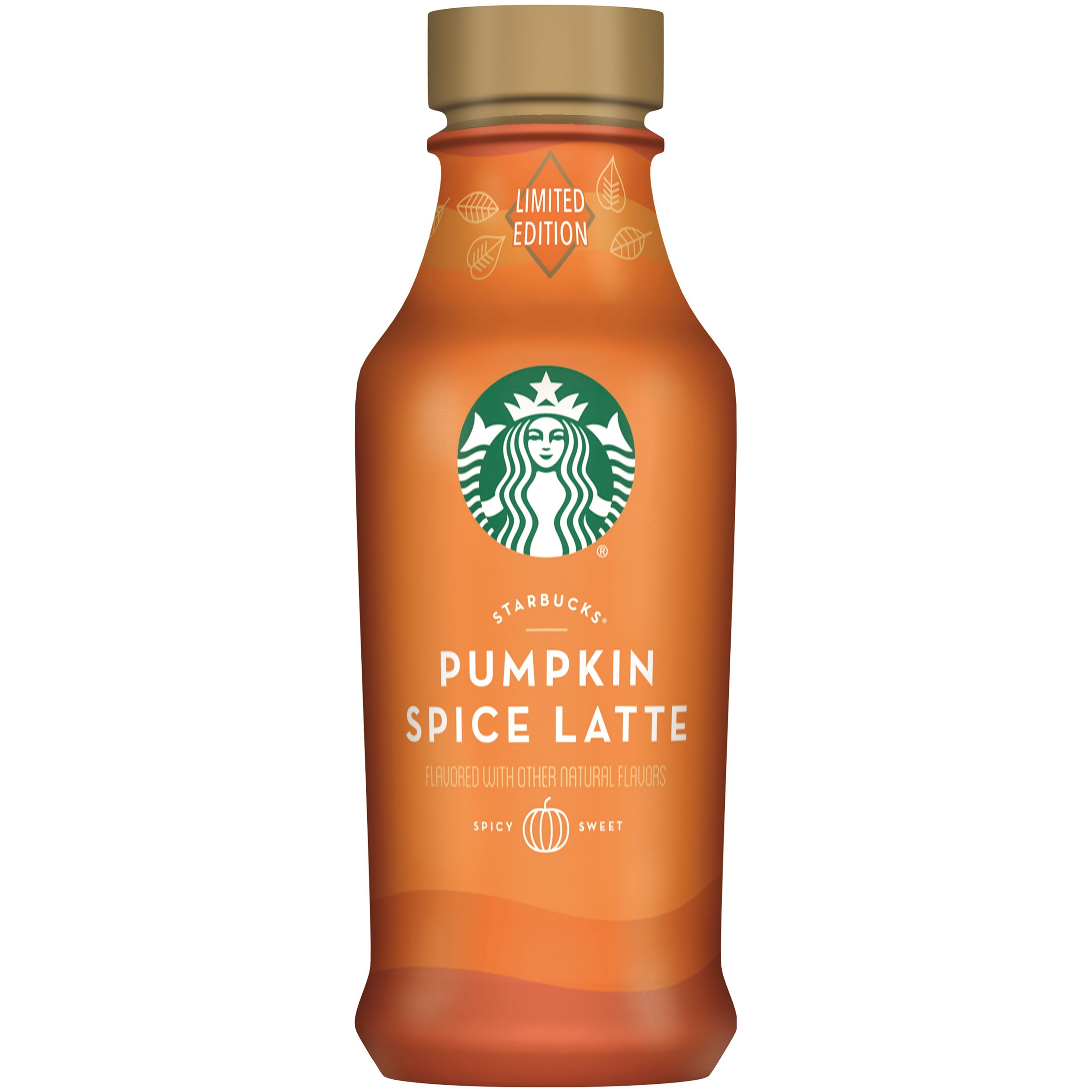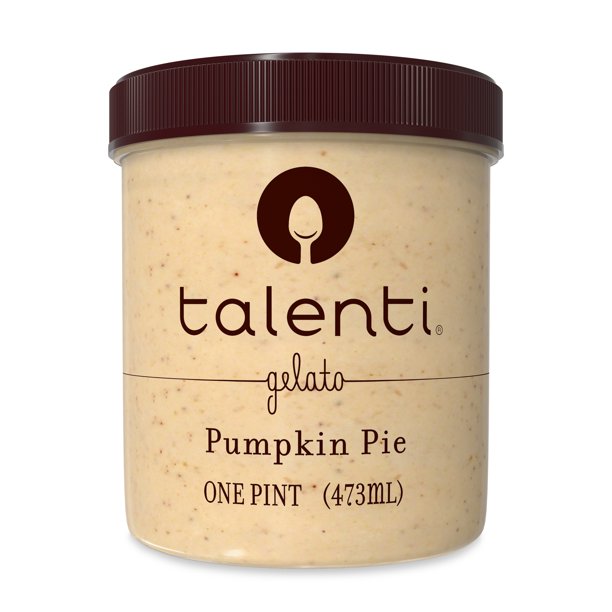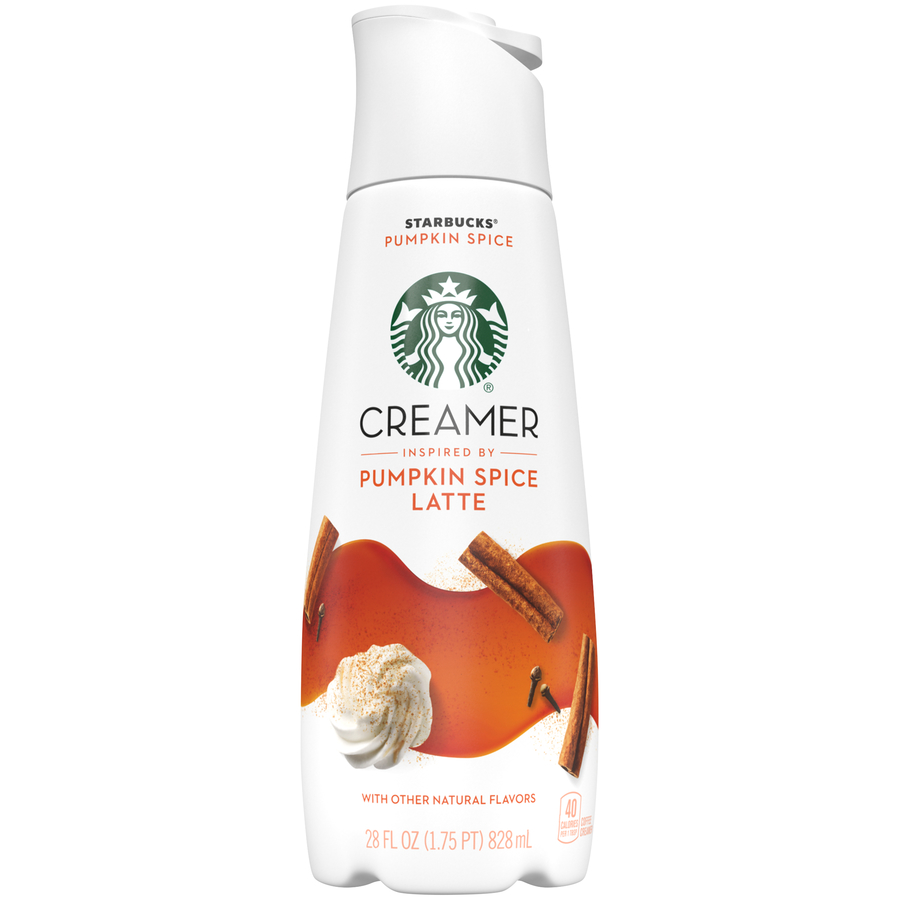 Photo By: Starbucks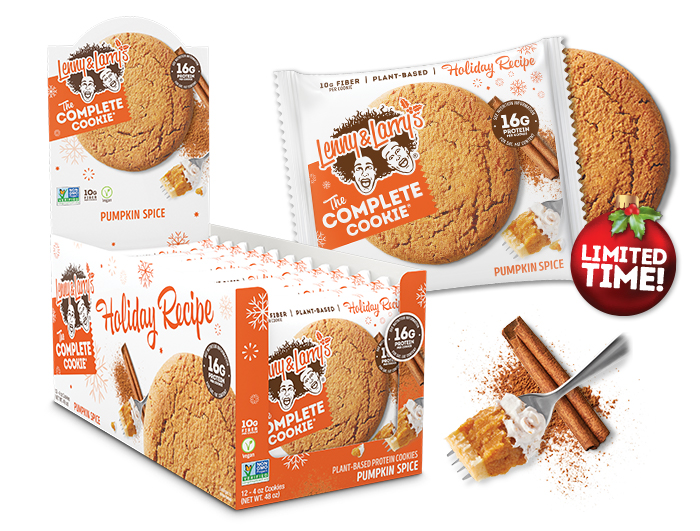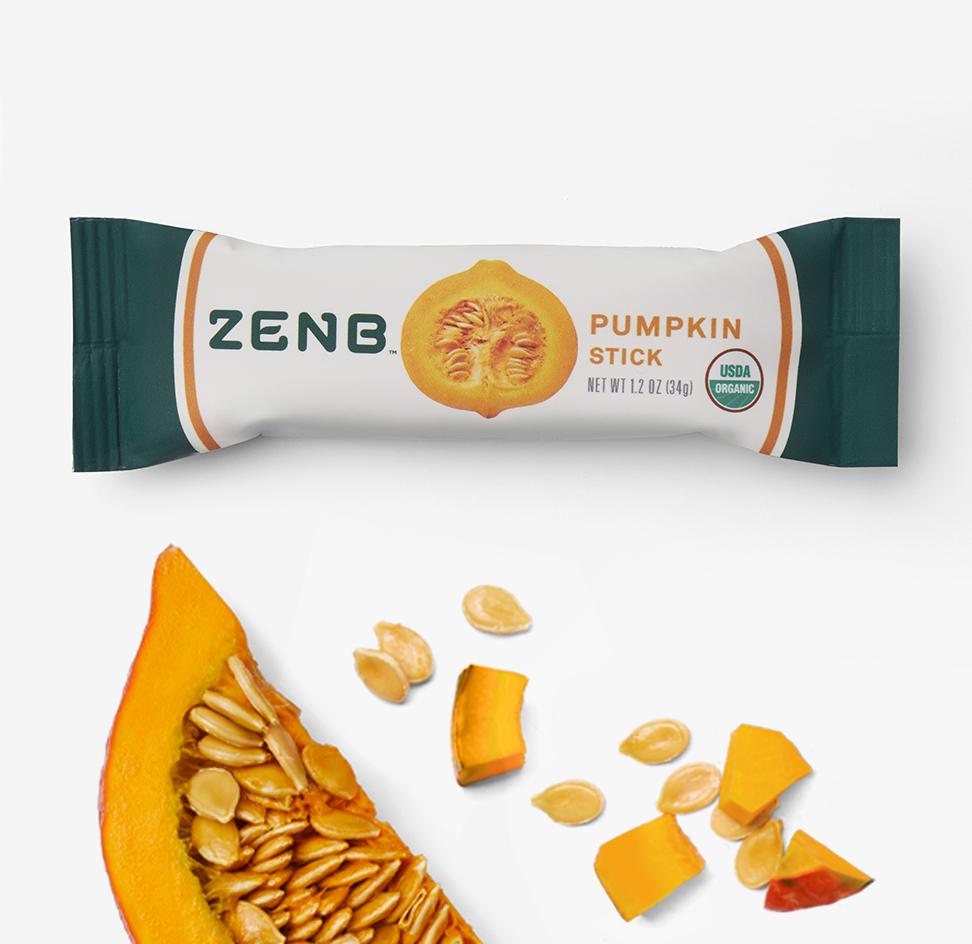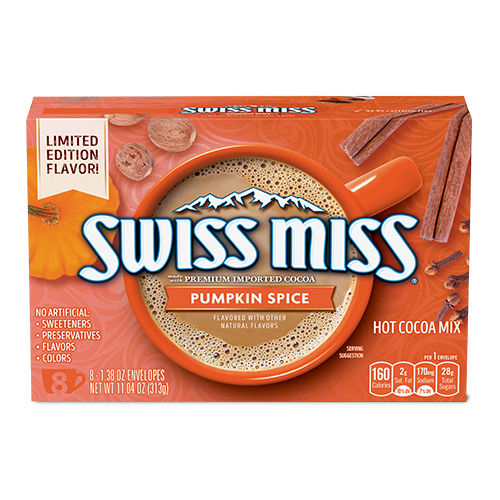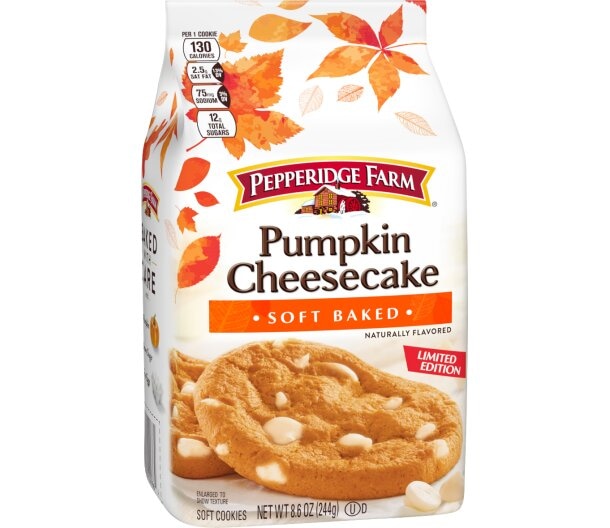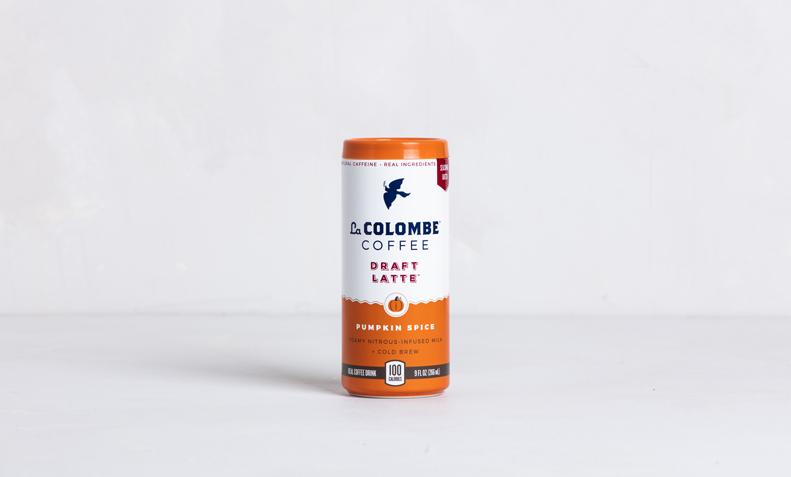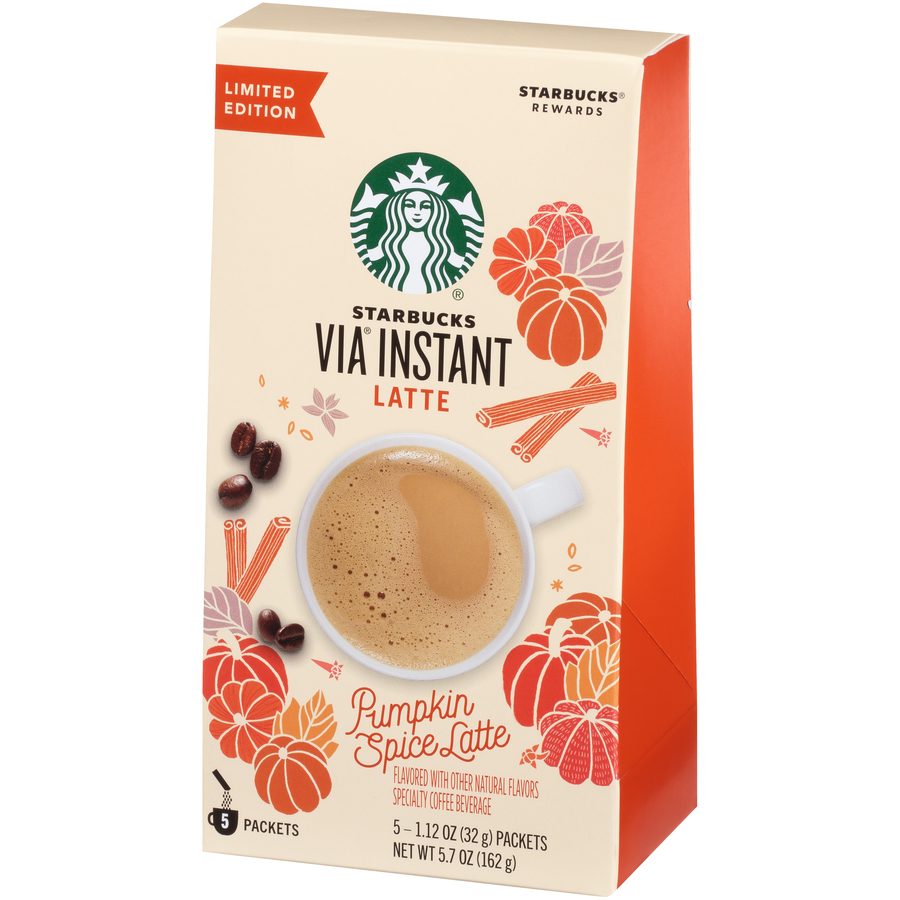 Photo By: Starbucks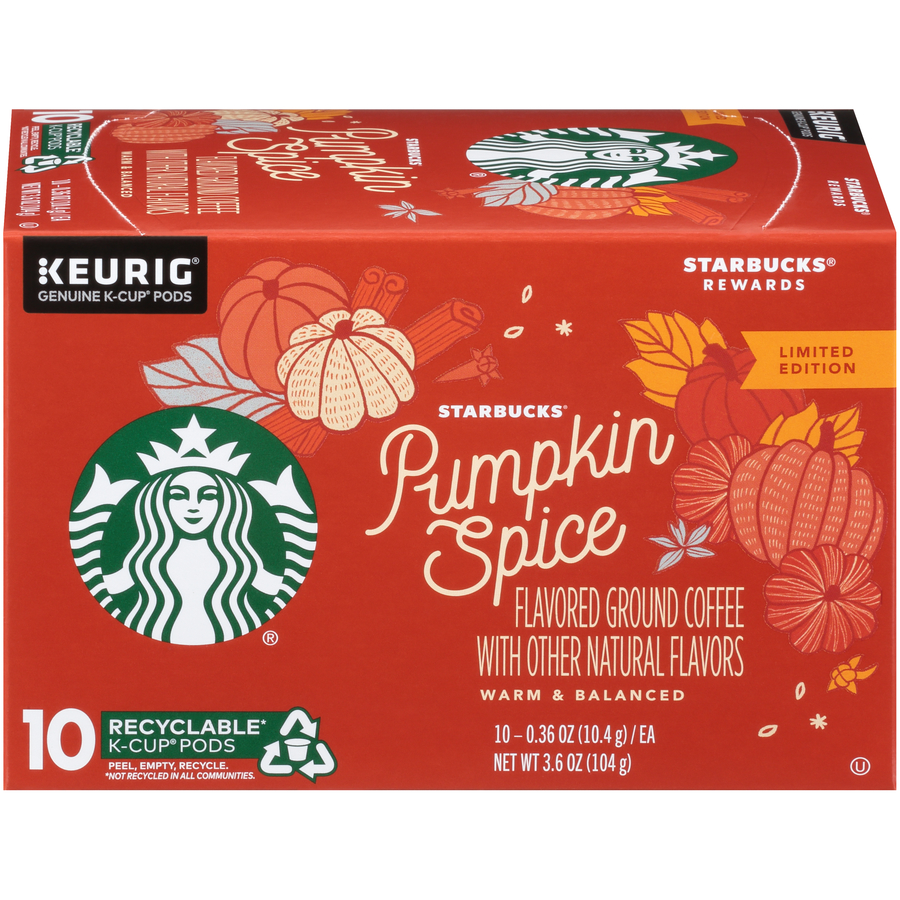 Photo By: Starbucks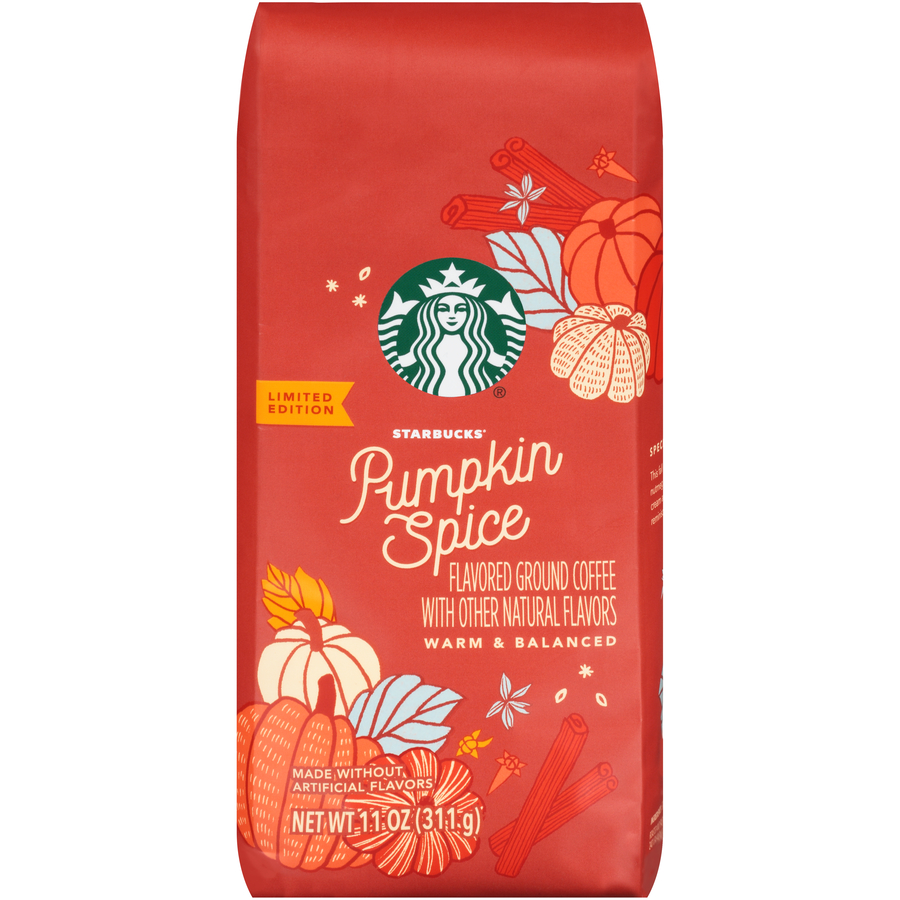 Photo By: Starbucks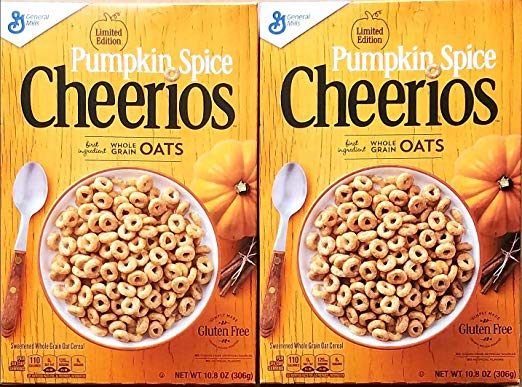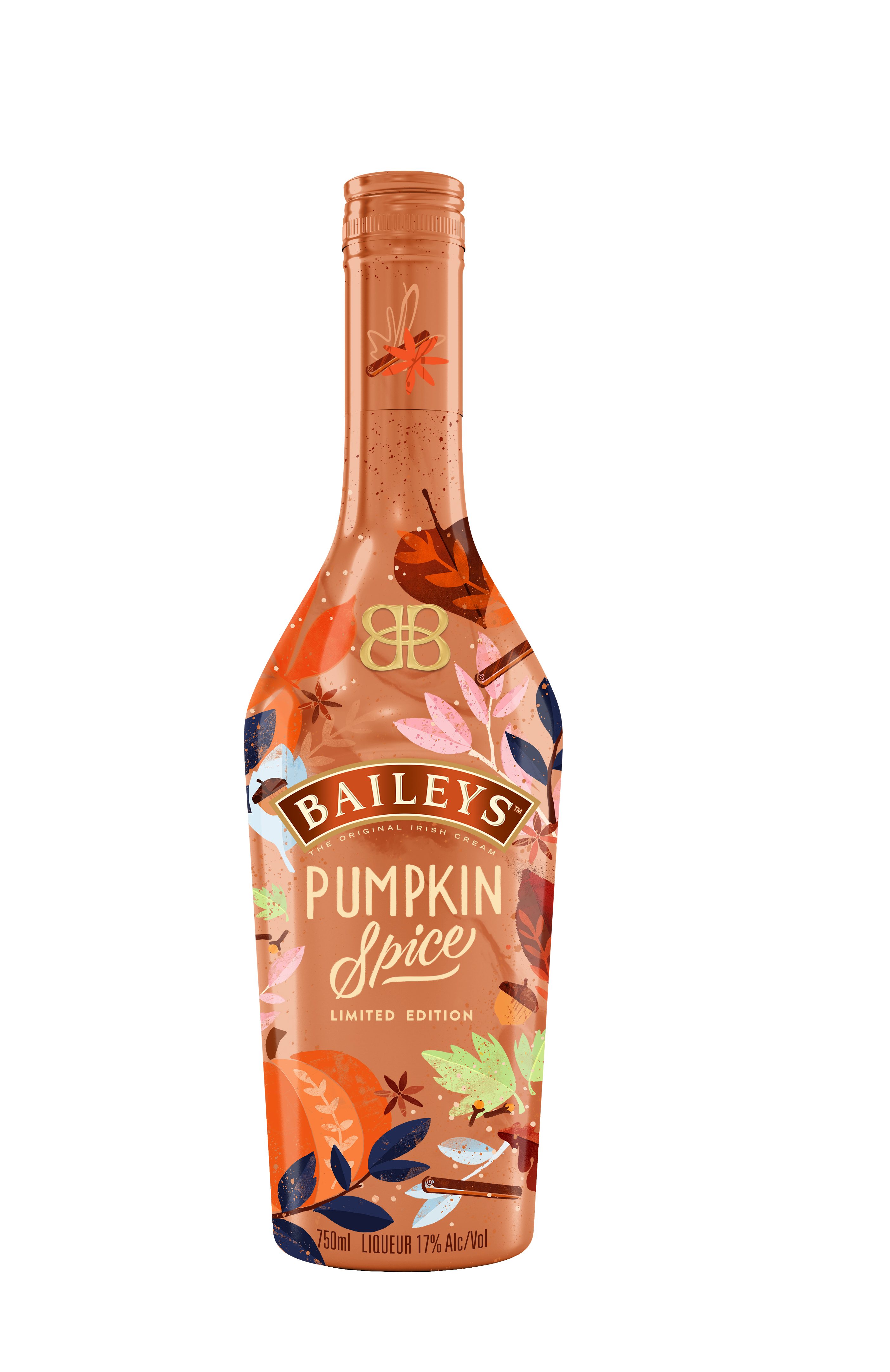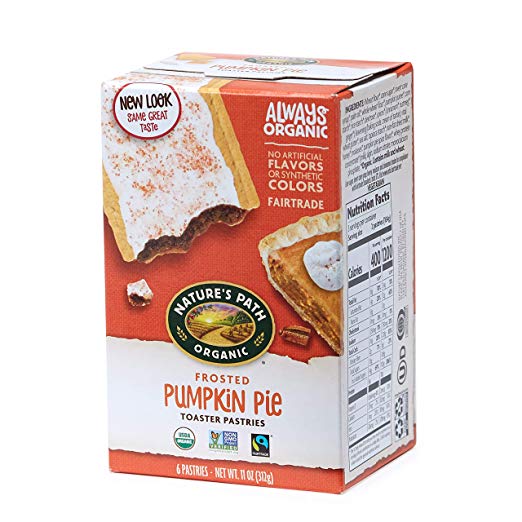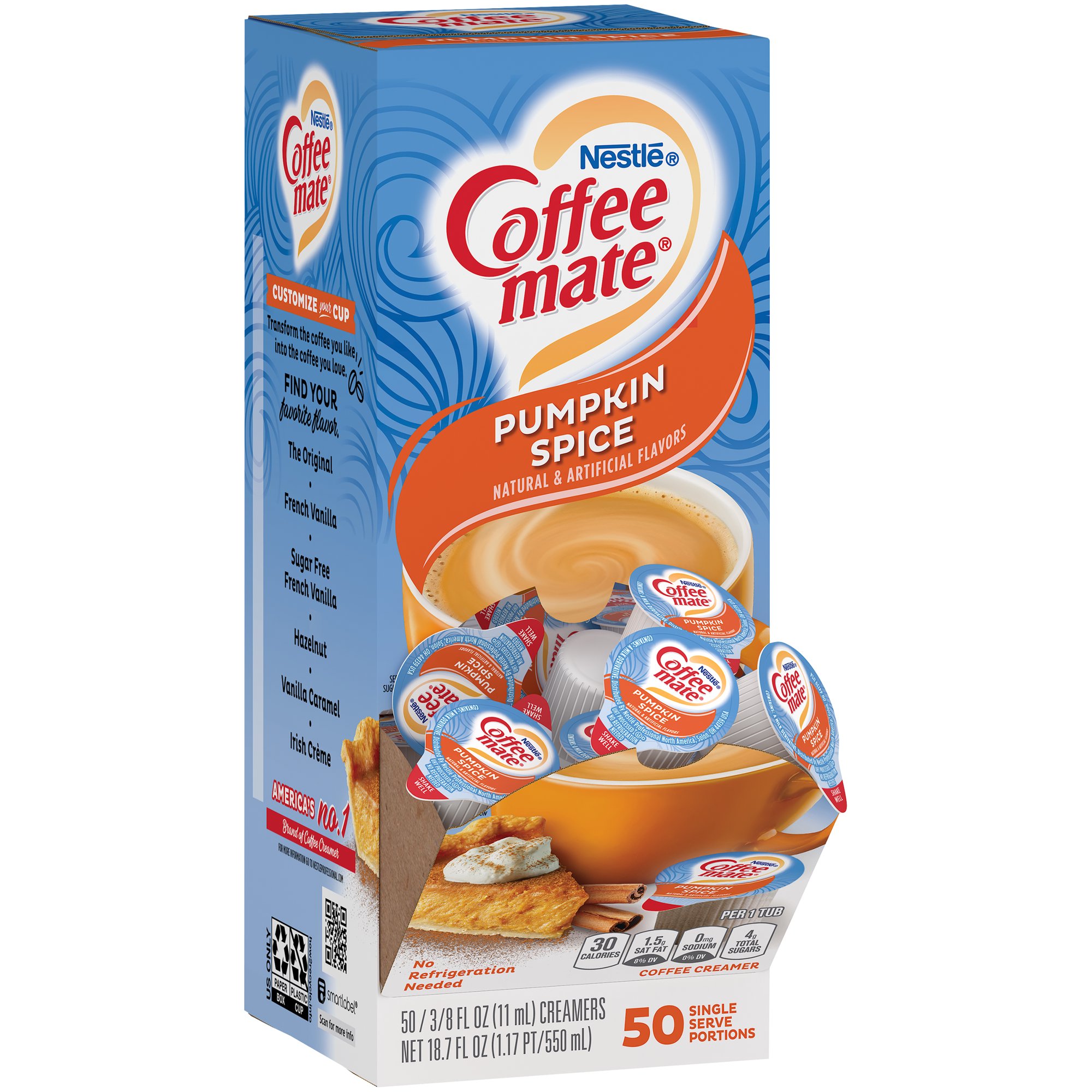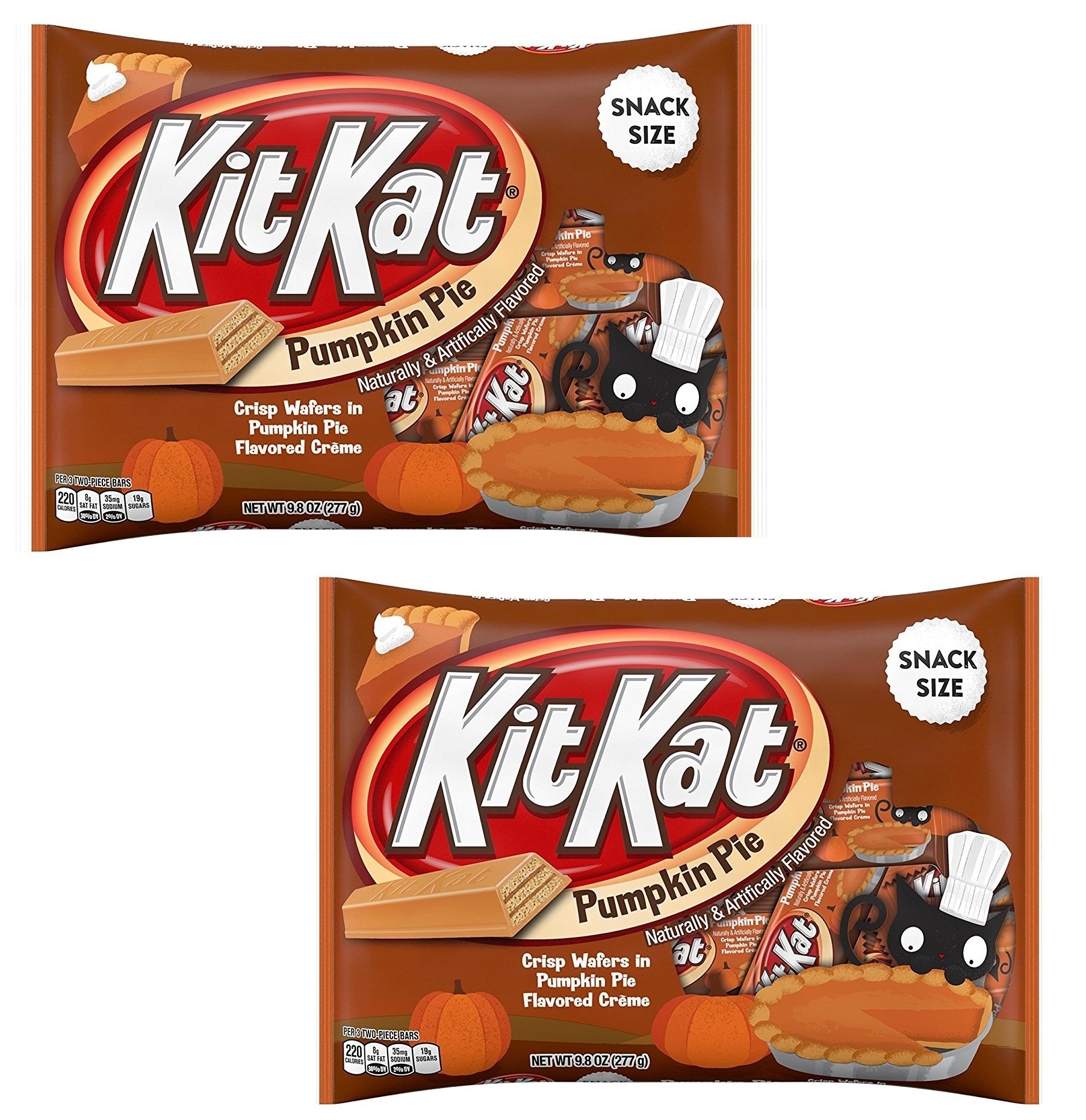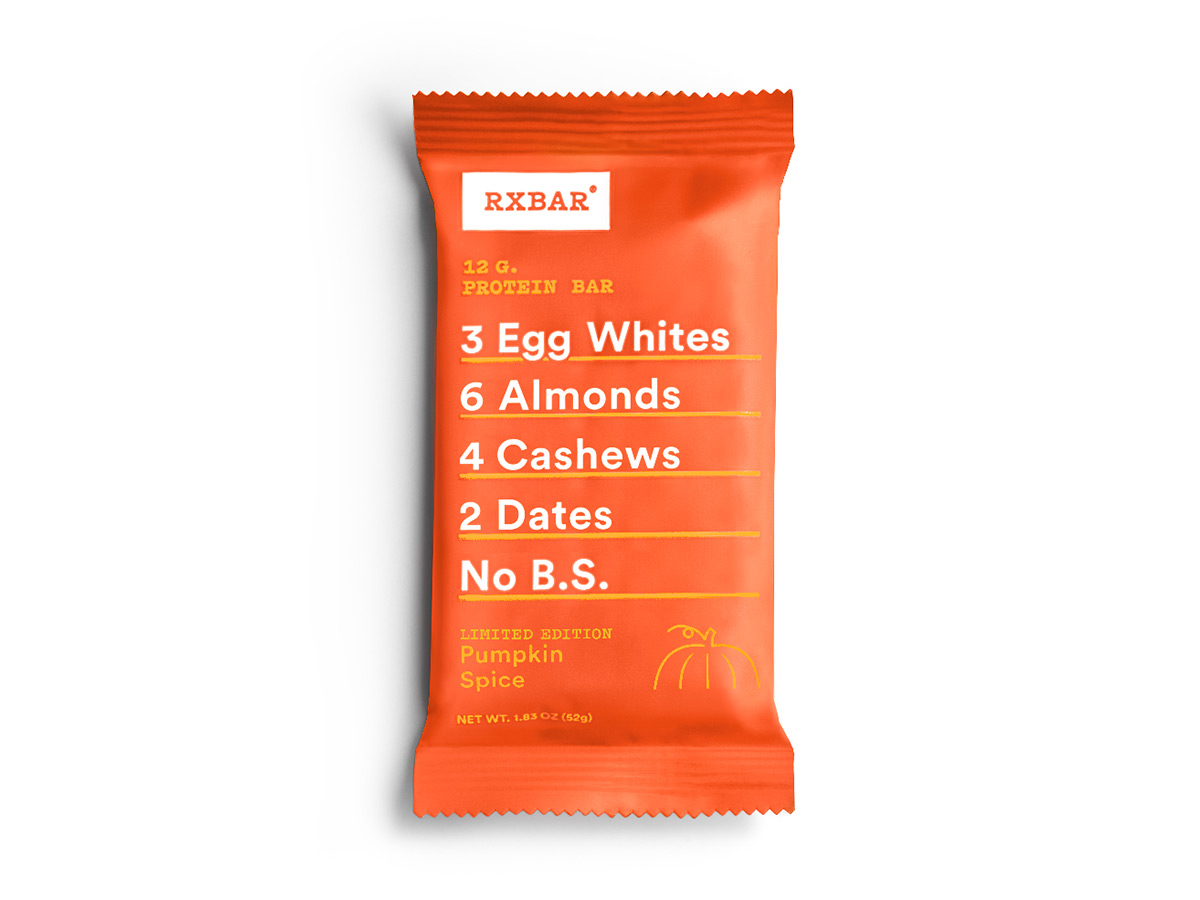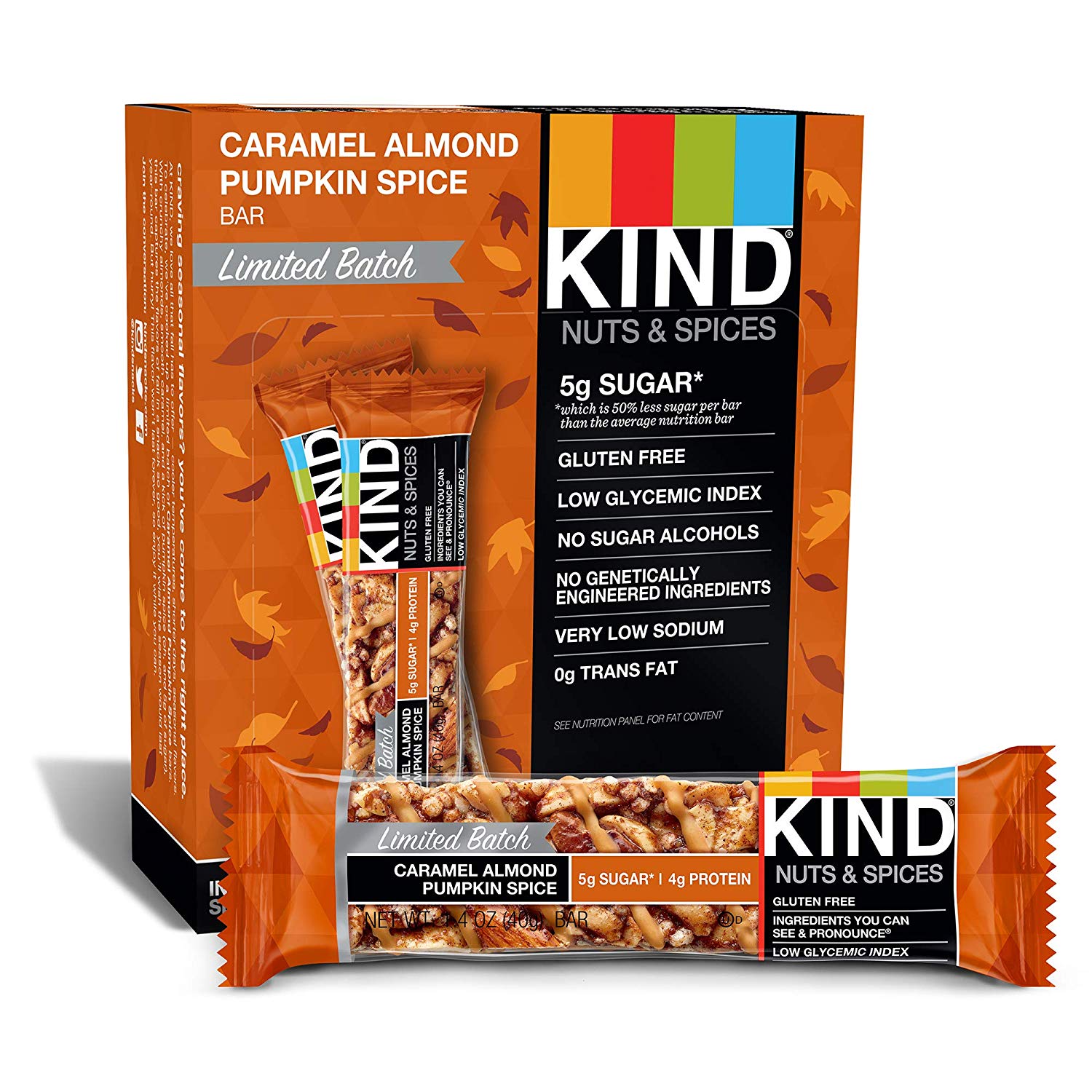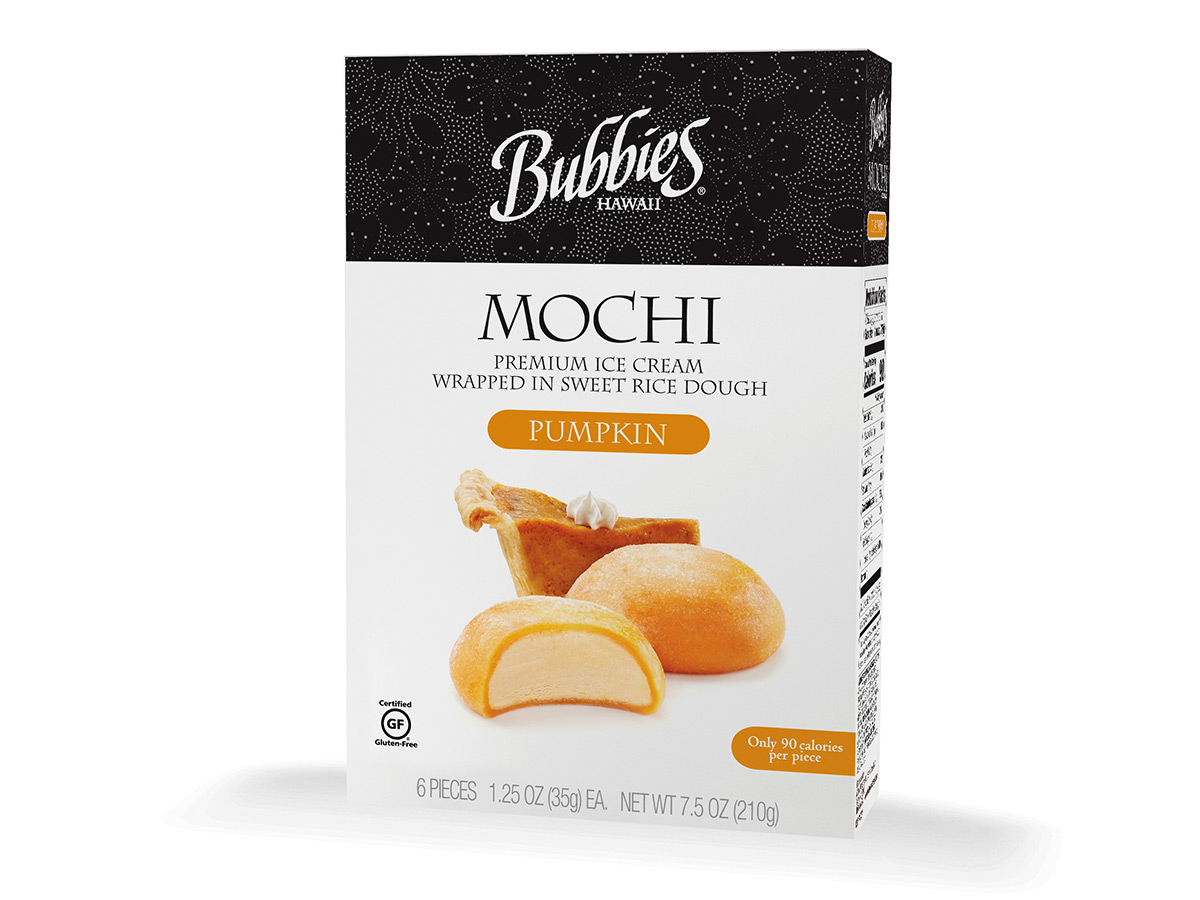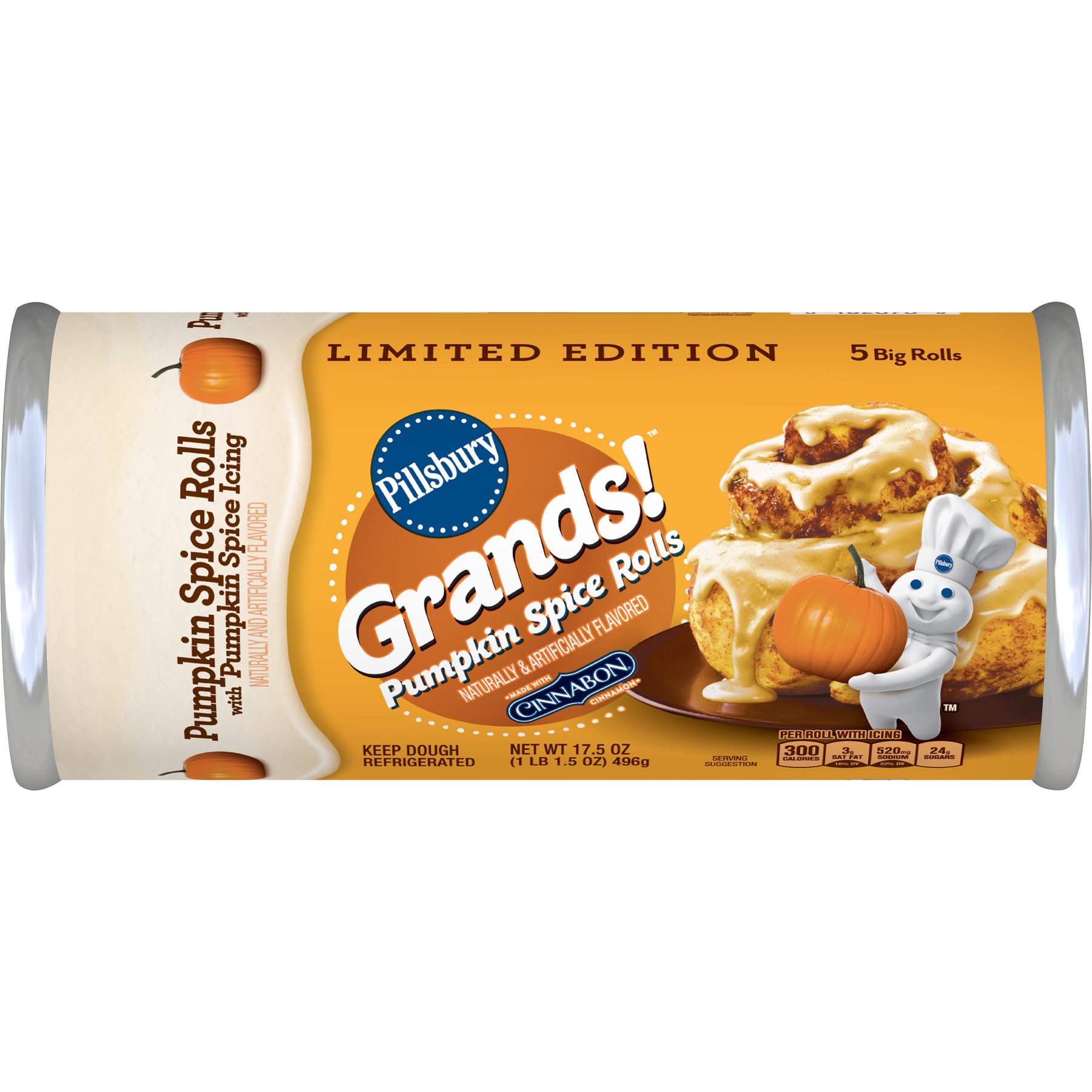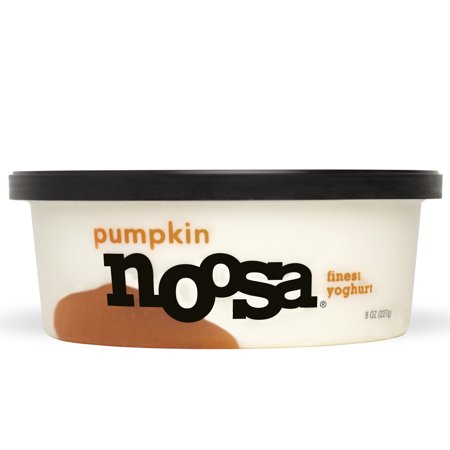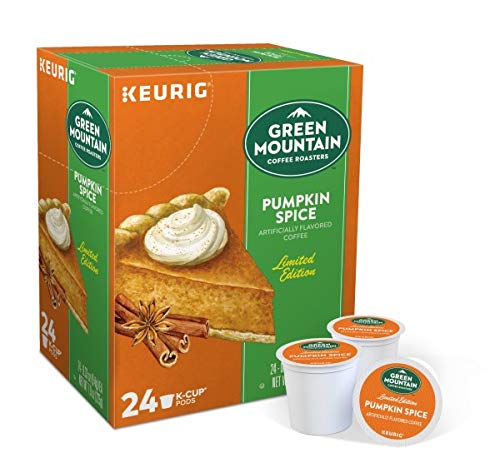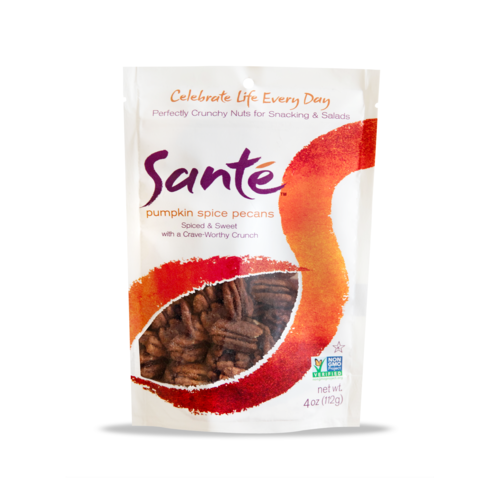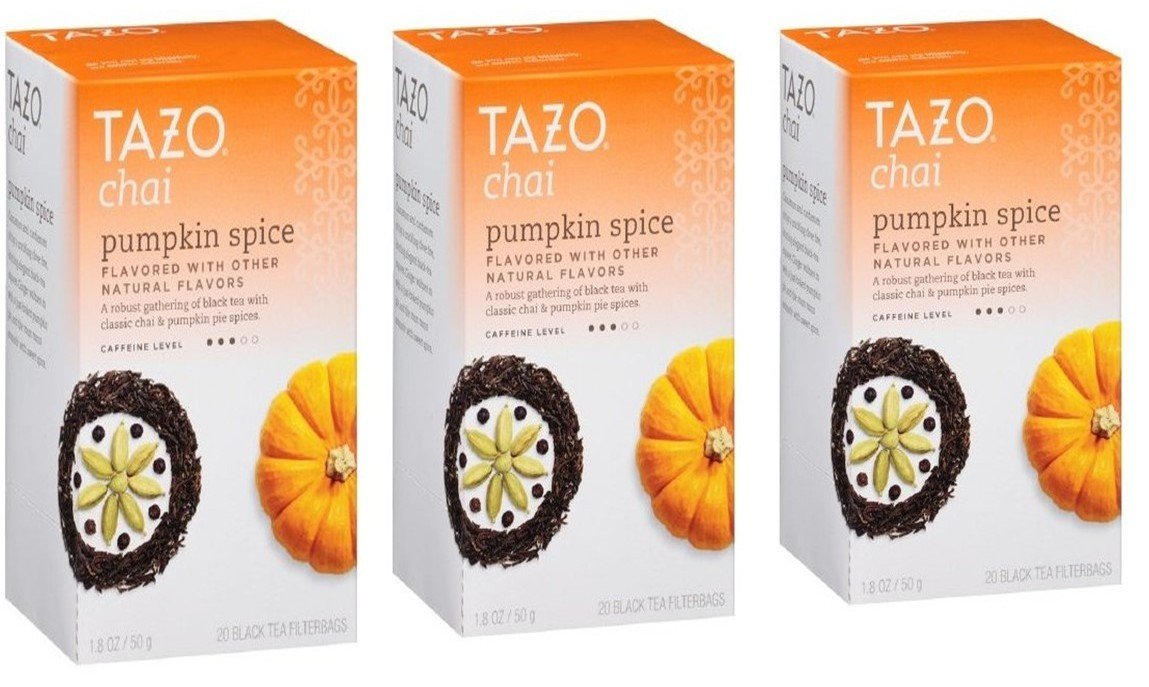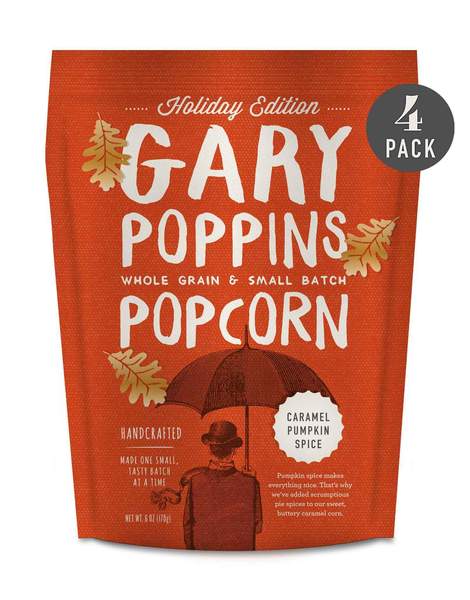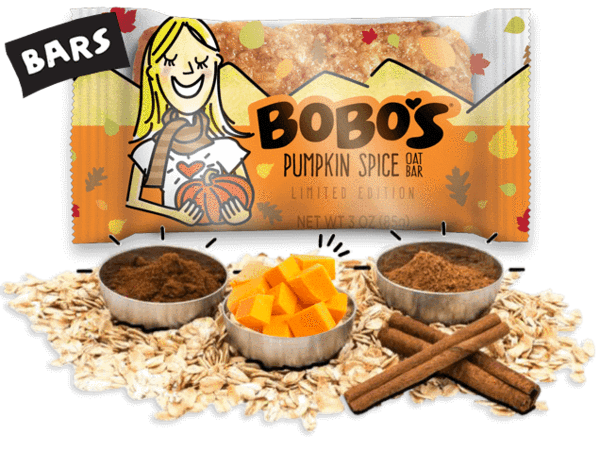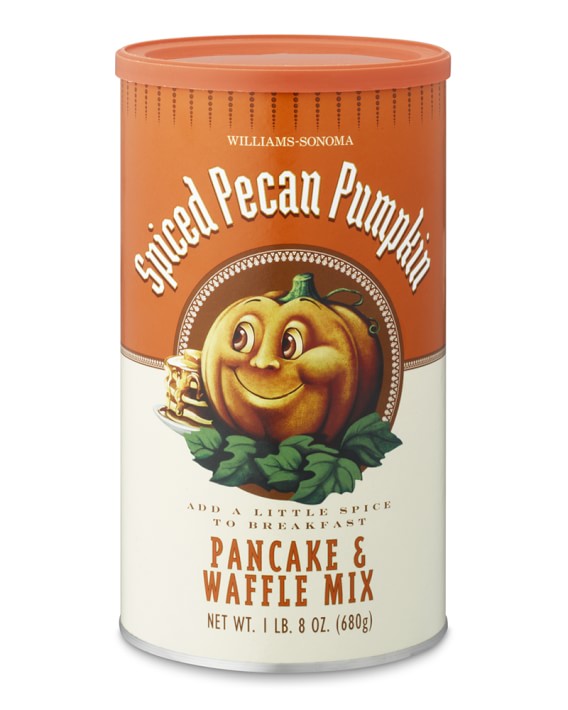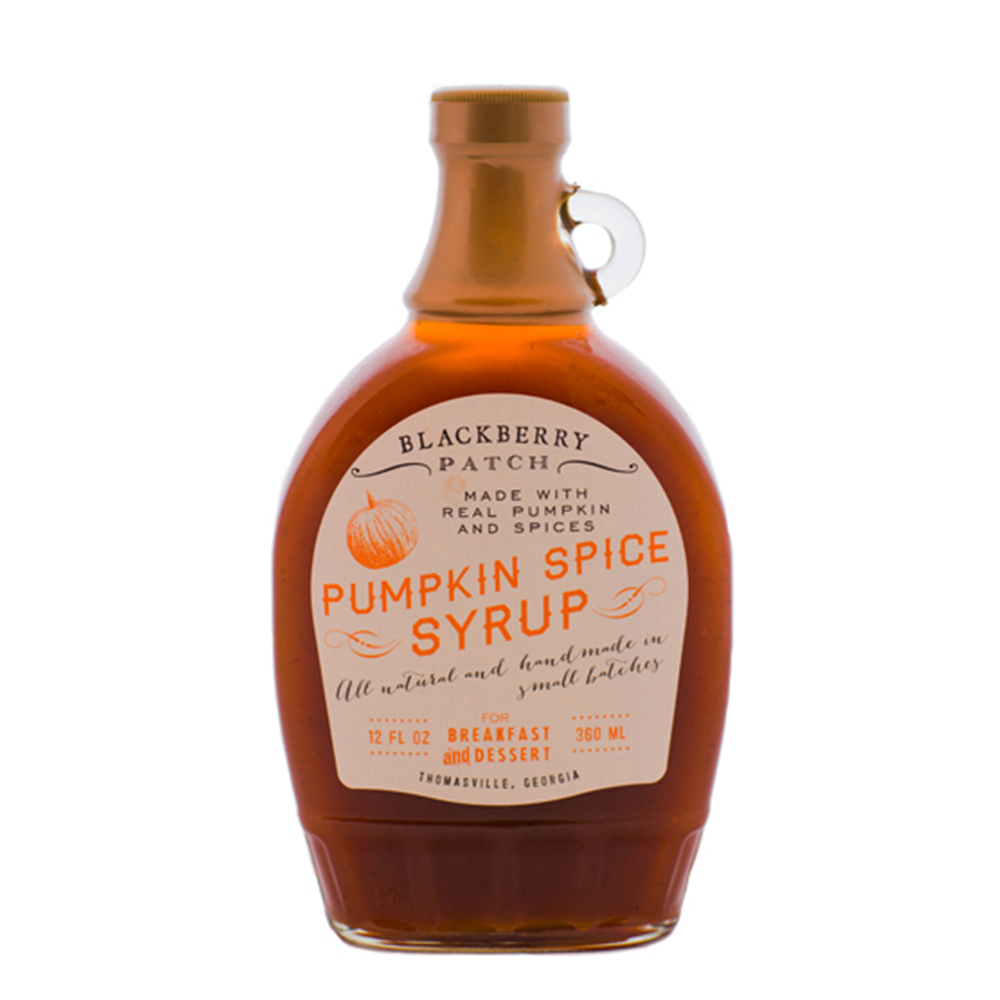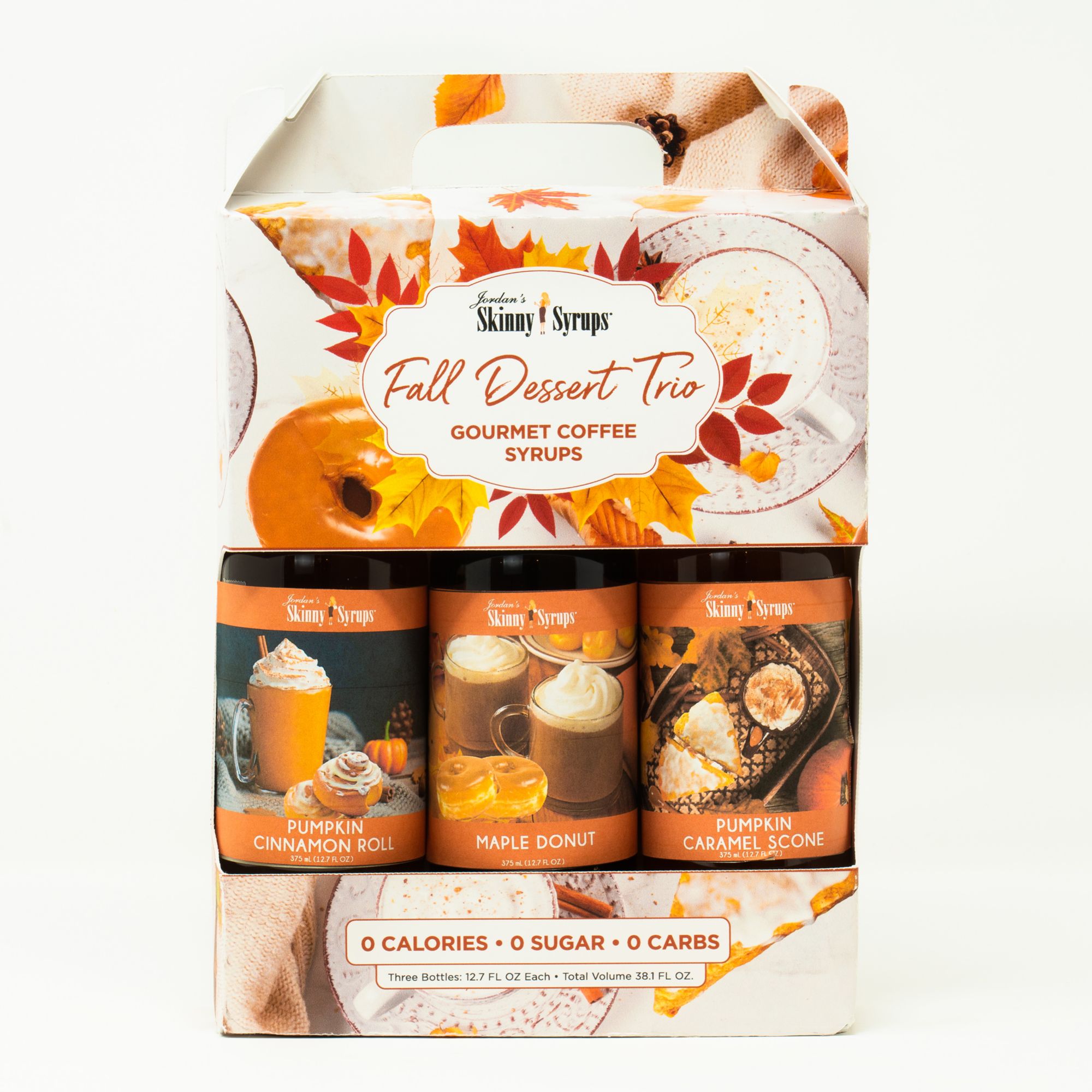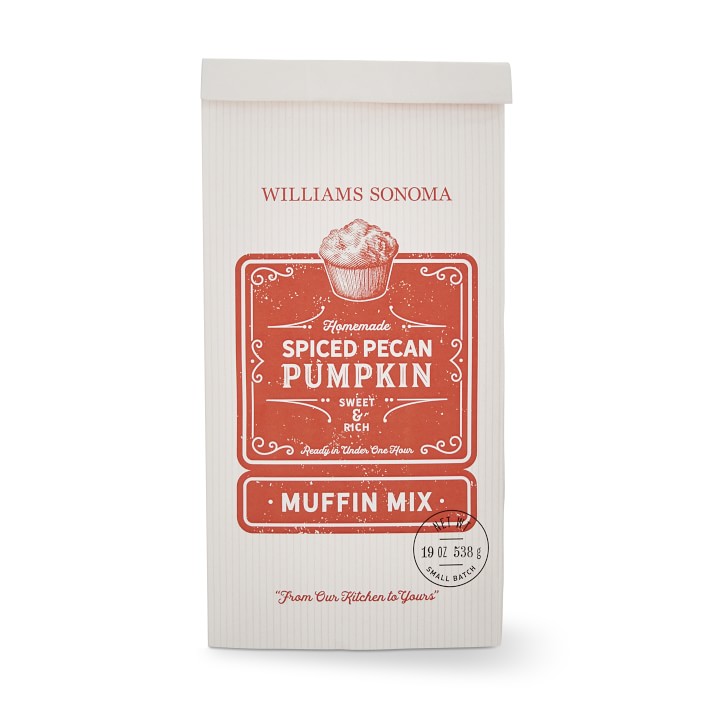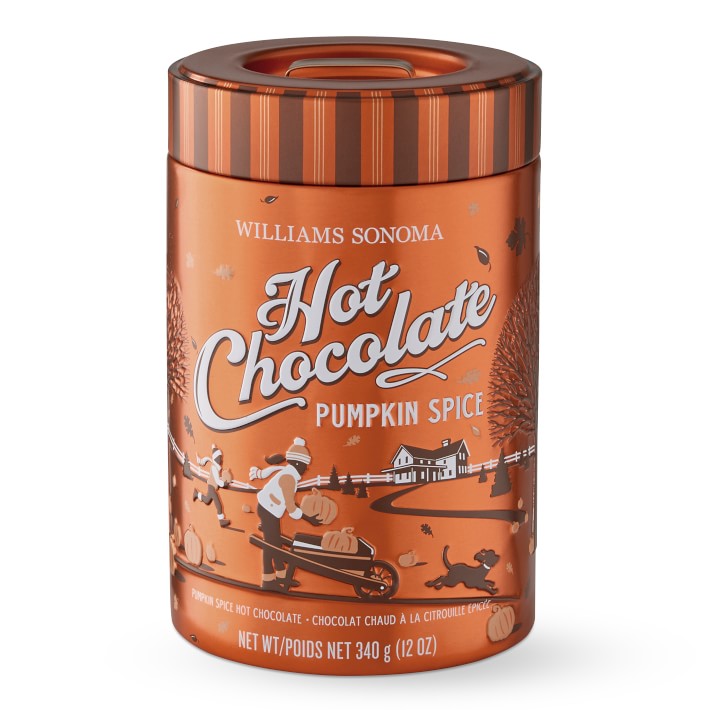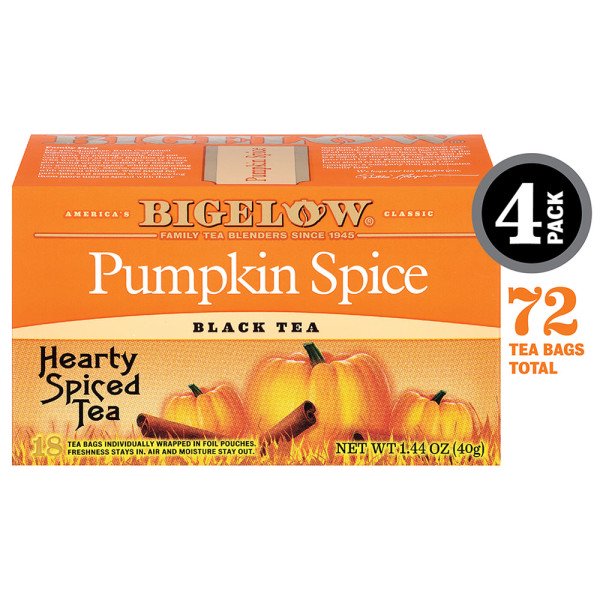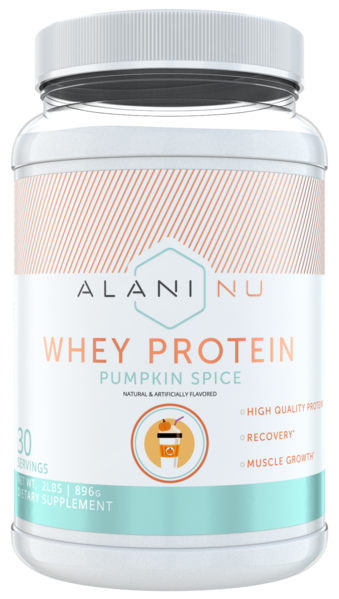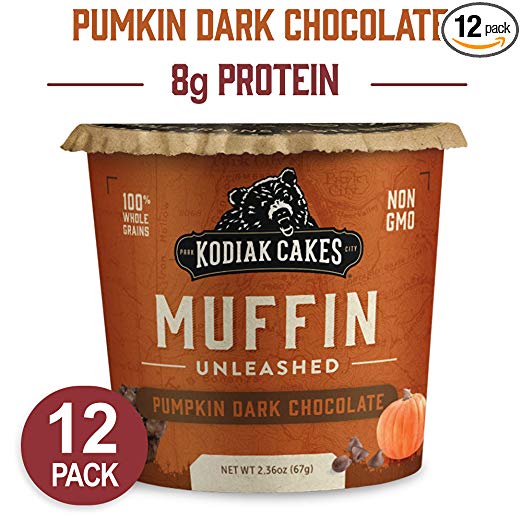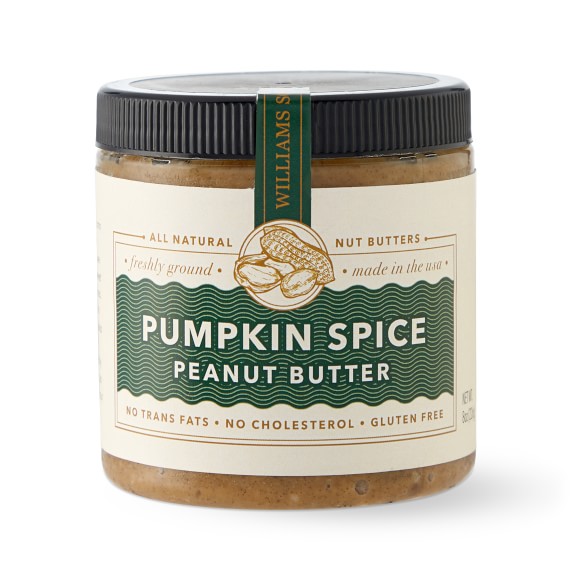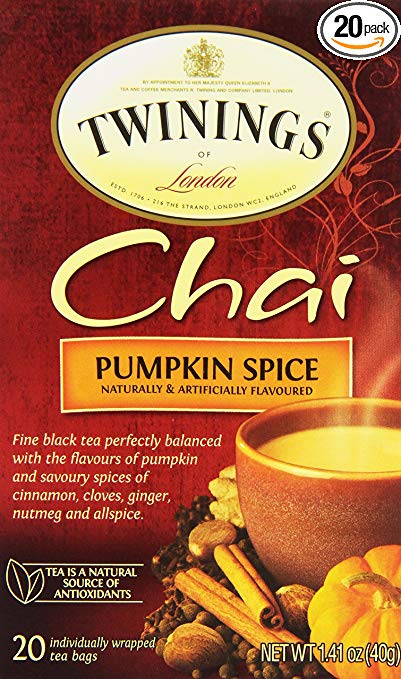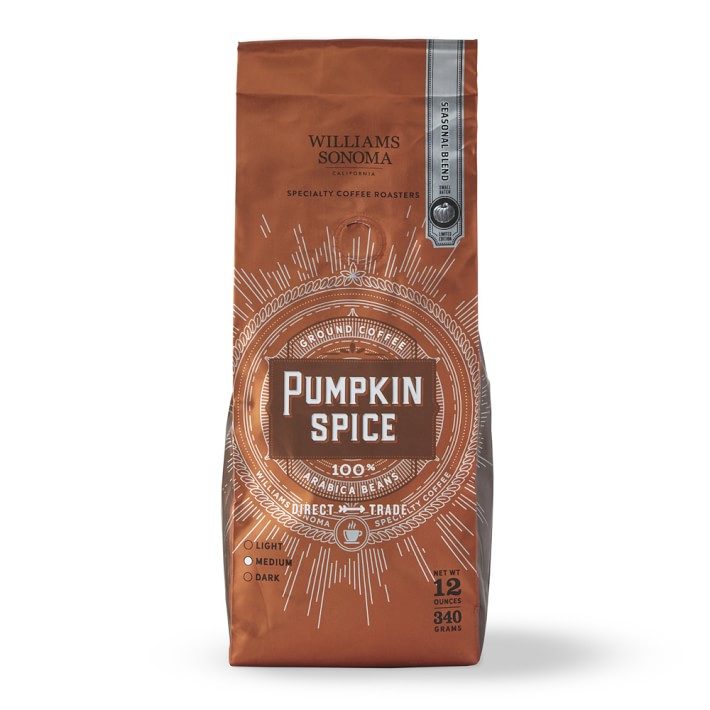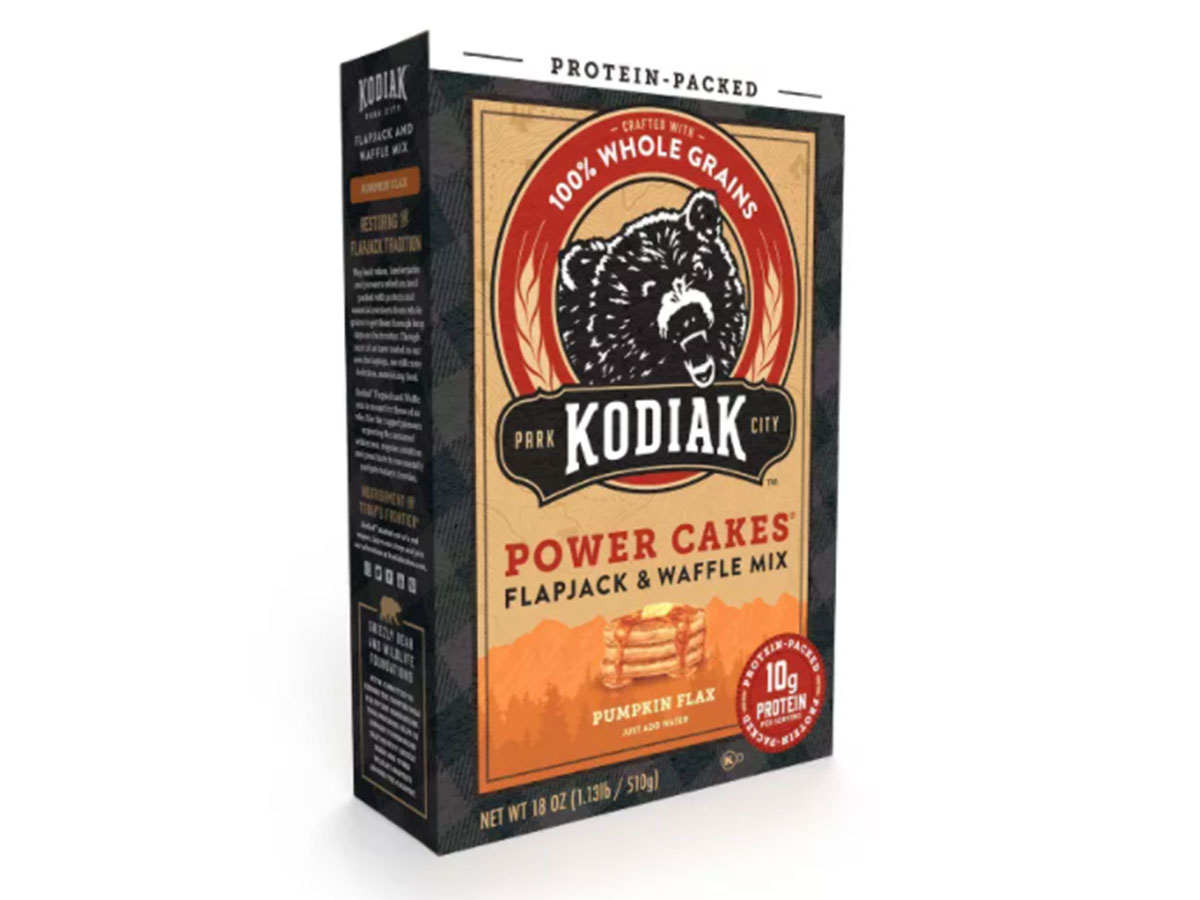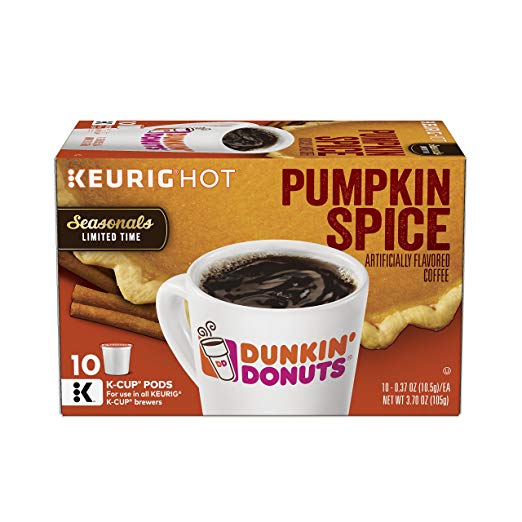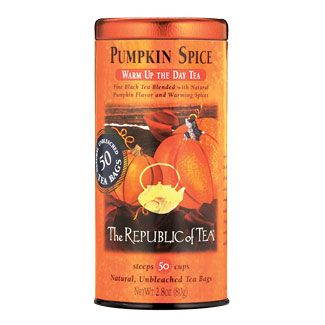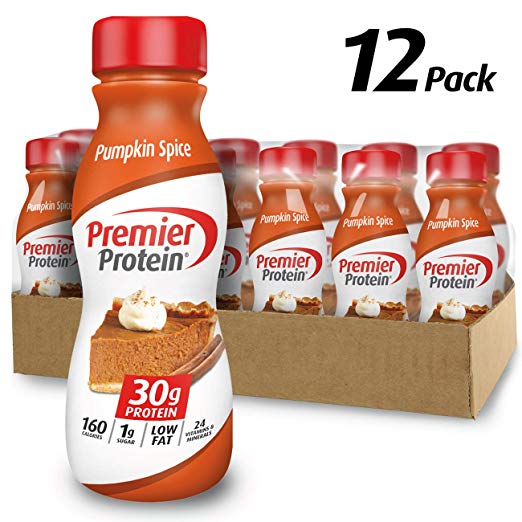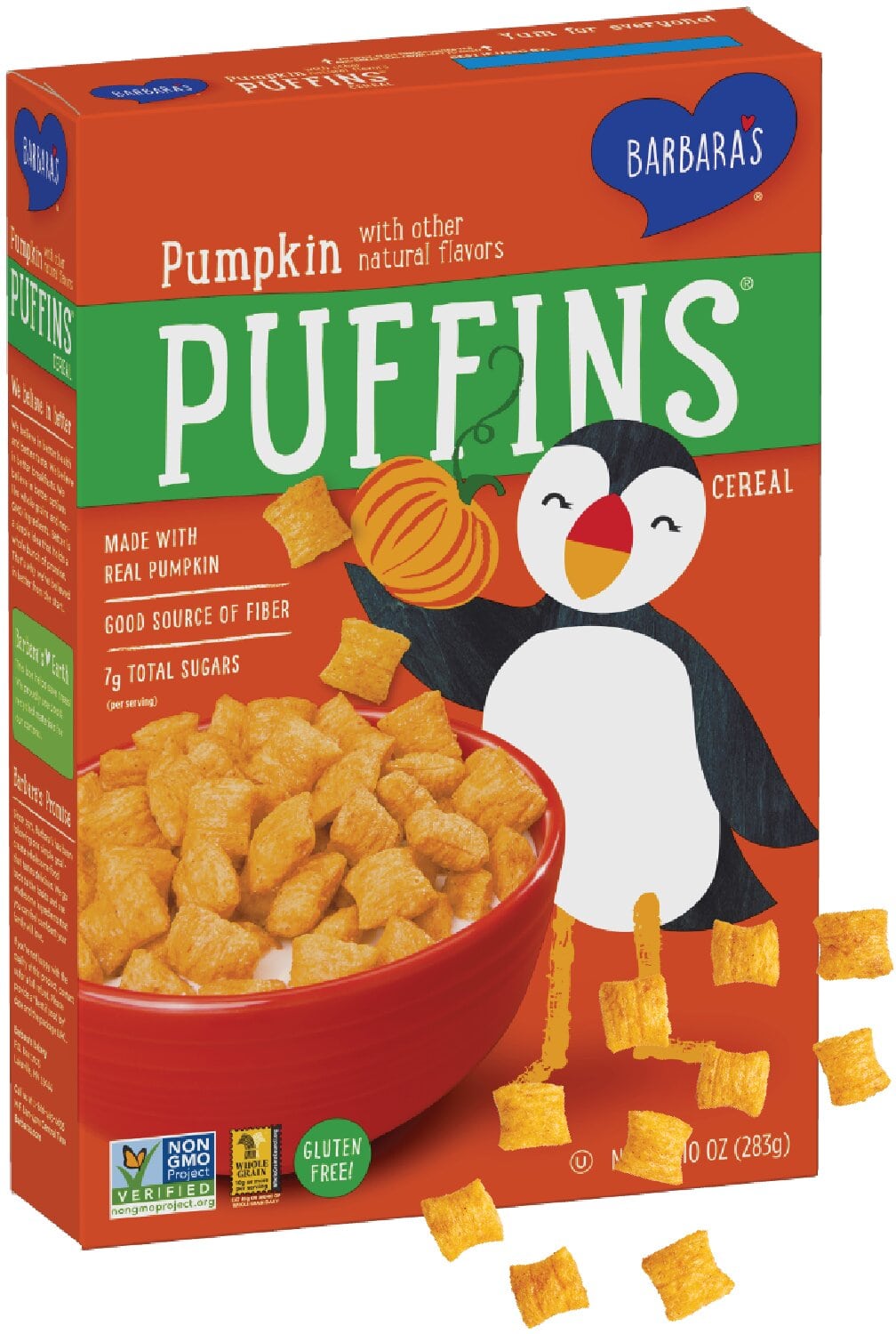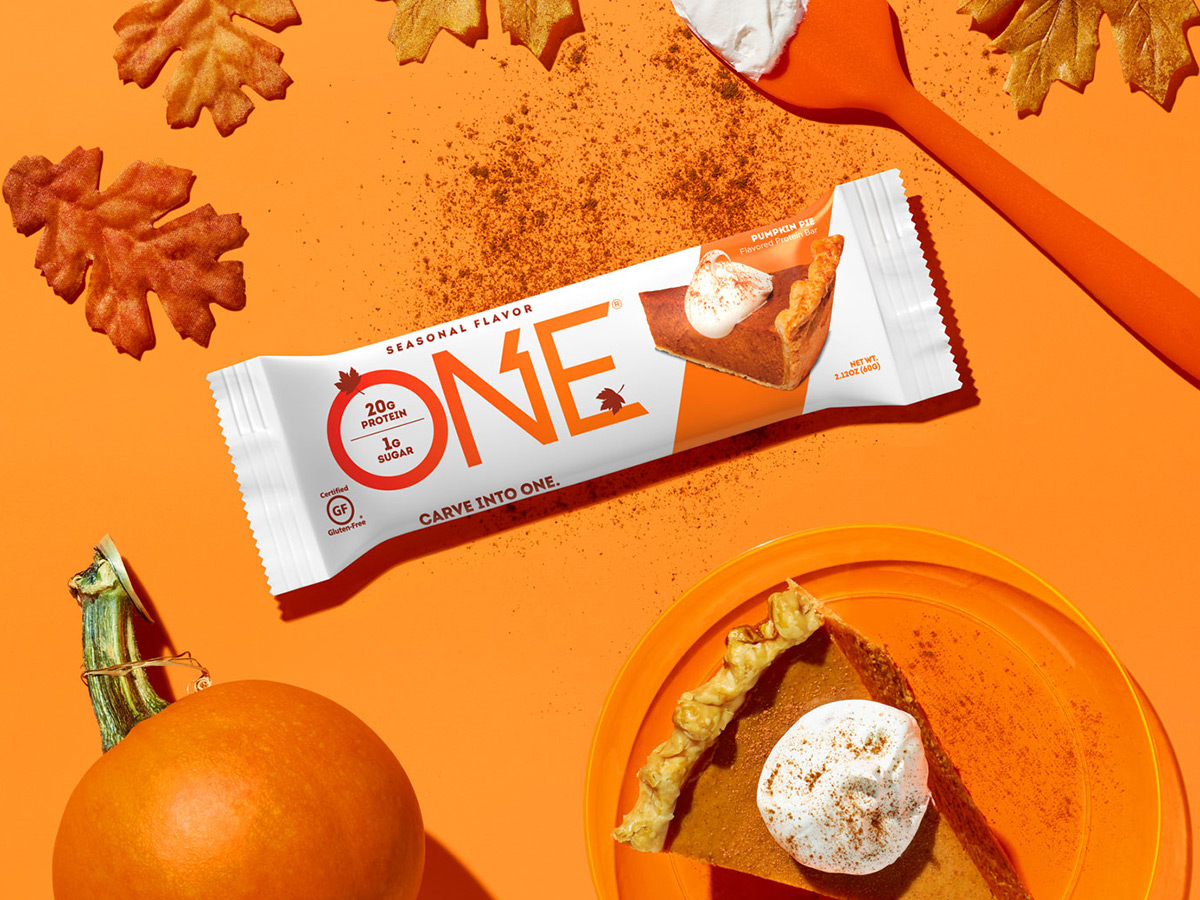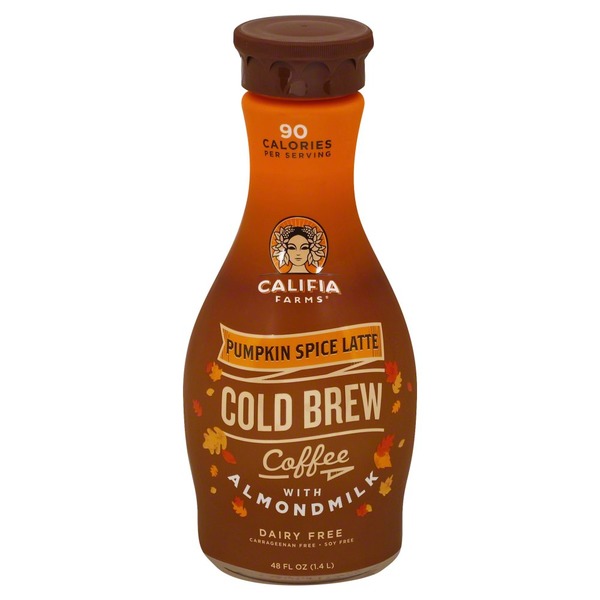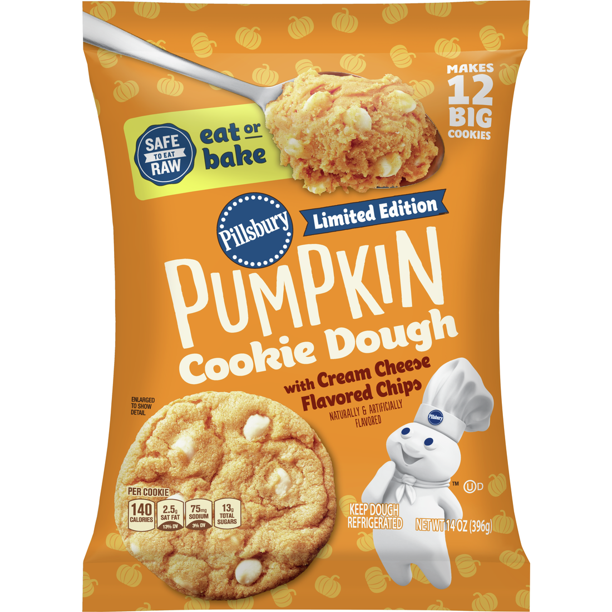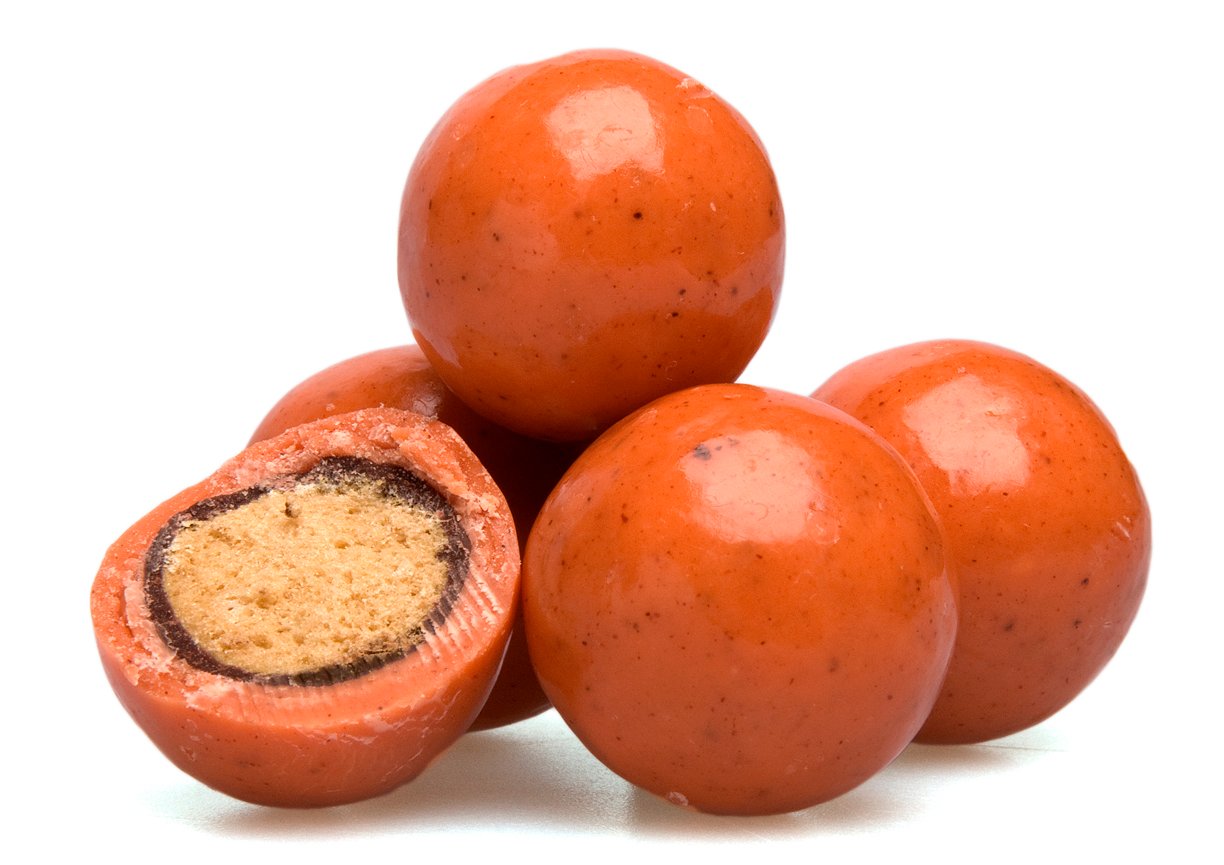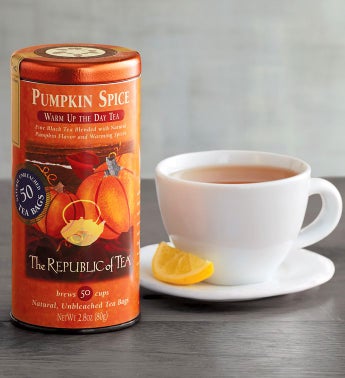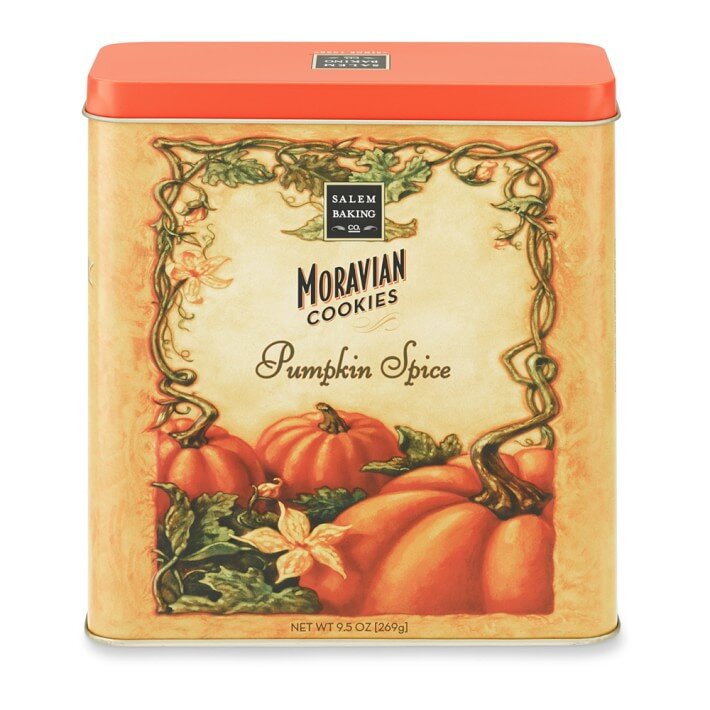 Starbucks Pumpkin Spice Latte Espresso Beverage
There's no need to go out every time you want a PSL. Now all you have to do to satisfy your craving is turn to your fridge.
Buy It:Walmart, $2.68
Talenti Pumpkin Pie Gelato
This indulgent and cozy gelato from Talenti tastes just like a slice of freshly baked pumpkin pie. It's even studded with crispy bits of actual pie crust!
Buy It:Walmart.com, $3.98
Starbucks Pumpkin Spice Latte Creamer
Starbucks' latest release for the 2019 PSL season is a pumpkin spice flavored coffee creamer. Get your hands on one before it sells out.
Buy It:Instacart, $4.99
Lenny & Larry's Pumpkin Spice Complete Cookie
Satisfy your cookie and pumpkin spice cravings with a "complete" cookie from Lenny & Larry's. Each four-ounce cookie is free of dairy, egg, soy and artificial ingredients; instead each packs 16 grams of plant-based protein and 10 grams of fiber, sure to keep you full long past bedtime.
Buy It:Lenny & Larry's, $21.95
Pumpkin Veggie Sticks
Pumpkin doesn't always need to be sweet! In fact, savory snacks like these pumpkin veggie sticks from Zenb are just as delicious! The brand uses an entire pumpkin — from the skin to the stem to the seeds — to make these crispy, crunchy snacks and adds a hint of nutmeg and cinnamon to round them out.
Buy It:ZENB, $29.99
Swiss Miss Pumpkin Spice
Satisfying both your hot chocolate and your pumpkin spice craving at the same time has never been easier (or more delicious) thanks to these limited-edition cocoa packets from Swiss Miss.
Buy It:Swiss Miss
Pepperidge Farm Pumpkin Cheesecake Cookies
These soft baked cookies are filled with smooth cream cheese chips and made with real pumpkin, spices and brown sugar to give you a yummy fall treat that pairs perfectly with a piping hot PSL.
Buy It:Pepperidge Farm
Marie Callender's Pumpkin Pie
When it comes to comfort food, you really can't beat Marie Callendar's frozen pumpkin pie. With its flaky made-from-scratch crust to its mousse-like pumpkin filling, this stress-free dessert is a must-have for Halloween, Thanksgiving, Christmas and plain old Tuesday.
Buy It:Marie Callender's
La Columbe Pumpkin Draft Lattes
Say "hello" to your new favorite way to get your pumpkin spice coffee fix. This delectable draft latte from La Colombe combines the brand's signature cold brew with real pumpkin puree and spices like anise, cinnamon, clove, nutmeg, allspice and vanilla to give you all the beloved flavors of a classic PSL without any of that artificial syrup. Seriously, at just 100 calories and with only 4 grams of added sugar, it's truly a pumpkin patch in a can.
Buy It:La Colombe, $12.00
Starbucks VIA Instant Pumpkin Spice Latte
PSL to keep in your purse and make in a hurry.
Buy It:Amazon, $47.49
Starbucks Pumpkin Spice Coffee Keurig K-Cups
PSL, but make it at home.
Buy It:Amazon, $15.09
Starbucks Pumpkin Spice Flavor Ground Coffee
Ever wanted to brew an entire pot of pumpkin spice coffee? Well, now you can.
Buy It:Amazon, $41.88
Pumpkin Spice Cheerios
Three cheers for pumpkin spice Cheerios!
Buy It:Amazon, $19.99
Bailey's Original Irish Cream Pumpkin Spice
The only thing better than hot chocolate is hot chocolate spiked with pumpkin spice Baileys.
Buy It:Budget Bottle, $27.99
Nature's Path Frosted Pumpkin Pie Toaster Pastries
The perfect excuse to eat pie for breakfast.
Buy It:Target, $2.99
Nestle Coffeemate Pumpkin Spice Coffee Creamer
Does you coffee need even more pumpkin spice? Add this creamer and reach maximum pumpkin spice capacity.
Buy It:Walmart, $7.01
Pumpkin Pie KitKat
Your two favorite desserts in one!
Buy It:Amazon, $18.99
Pumpkin Spice RXBAR
These protein bars only come around once a year, so grab a box (or five) while you can.
Buy It:Amazon, $25.99
Caramel Almond Pumpkin Spice KIND Bars
Grab one before they're all gone!
Buy It:Walmart, $14.22
Bubbies Pumpkin Mochi
Not only do these yummy pumpkin ice cream-filled mochis make eating a frozen dessert in cooler temperatures a must, at only 90 calories per pillowy round, it's also completely acceptable to eat two (or all six) in one sitting.
Buy It:Bubbies
Limited Edition Pillsbury™ Grands!™ Pumpkin Spice Rolls with Pumpkin Spice Icing
Ooey, gooey and totally delicious.
Buy It:Walmart, $0.50
Noosa Pumpkin Yogurt
For those mornings when the pumpkin muffins, waffles and pancakes just won't cut it.
Buy It:Walmart, $1.97
Green Mountain Coffee Pumpkin Spice K-Cups
Get your pumpkin spice fix in just minutes with these single-serve coffee pods.
Buy It:Amazon, $23.99
Sante Nuts Pumpkin Spice Pecans
Jazz up your trail mix with a bit of pumpkin spice.
Buy It:Santé Specialty Foods, $20.00
Williams Sonoma Spiced Pumpkin Braising Sauce
(Pumpkin) Spice up your dinner with this unique braising sauce.
Buy It:Williams Sonoma, $16.95
Tazo Chai Pumpkin Spice Tea
Chai, meet Pumpkin Spice. Pumpkin Spice, meet Chai.
Buy It:Amazon, $20.99
Caramel Pumpkin Spice Popcorn
Caramel corn, but make it pumpkin spice.
Buy It:Gary Poppins Popcorn, $19.99
Bobo's Pumpkin Spice Oat Bars
The perfect grab-and-go pumpkin spice snack that fits in your purse.
Buy It:Bobo's, $29.88
Williams Sonoma Spiced Pecan Pumpkin Pancake & Waffle Mix
Williams Sonoma makes all of our pumpkin and pecan dreams come true with this pancake and waffle mix.
Buy It:Williams Sonoma, $31.95
Pumpkin Spice Syrup
Drizzle this pumpkin magic over your pancakes. Bonus points if they're pumpkin pancakes.
Buy It:Blackberry Patch Fruit Syrups, Preserves and Condiments, $6.99
Skinny Syrups Pumpkin Trio
Is this what the Spice Girls sang 'Spice Up Your Life' about?
Buy It:Bed Bath & Beyond, $9.99
Williams Sonoma Pumpkin Spice Muffin Mix
Coming to a breakfast near you.
Buy It:Williams Sonoma, $14.95
Williams Sonoma Pumpkin Spice Hot Chocolate
Orange you glad it's pumpkin season?
Buy It:Williams Sonoma, $9.99
Bigelow Pumpkin Spice Black Tea
If you aren't a fan of coffee, this pumpkin spice tea gives you all of the PSL fun with none of that coffee bitterness.
Buy It:Walmart, $10.68
Pumpkin Spice Whey Protein Powder
Make your protein shake or smoothie with a bit of pumpkin flair this fall.
Buy It:Alani Nu, $44.99
Kodiak Cakes Pumpkin Dark Chocolate Muffin Unleashed
Individual pumpkin-chocolate muffins? Sounds like a dream.
Buy It:Amazon, $23.99
Thrive Market Pumpkin Punch Organic Granola
They don't call it "Pumpkin Punch" for nothing!
Buy It:Thrive Market, $6.99
Williams Sonoma Pumpkin Spice Peanut Butter
Oh, you didn't think peanut butter could get any better? Well, that was before peanut butter met pumpkin spice.
Buy It:Williams Sonoma, $12.95
Twinnings Pumpkin Spice Chai Tea
Never. Stop. The. Pumpkin. Spice.
Buy It:Amazon, $6.51
Williams Sonoma Pumpkin Spice Coffee
To go with your pumpkin spice muffin, obviously.
Buy It:Williams Sonoma, $15.95
Kodiak Cakes Pumpkin Flax Flapjack & Waffle Mix
Not your mother's pancake breakfast.
Buy It:Kodiak Cakes, $5.50
Dunkin' Donuts Pumpkin Spice Flavored Coffee K-Cups
All of the PSL, all of the caffeine.
Buy It:Amazon, $39.99
Pumpkin Spice Black Tea
No one ever said pumpkin spice was limited to lattes.
Buy It:The Republic of Tea, $12.25
Premier Nutrition Pumpkin Spice Protein Shake
This limited-edition flavor lets you enjoy the spicy sweetness of pumpkin spice all fall long. Grab a bottle as you head to the gym in the morning or enjoy it after a long workout to feel refreshed and fueled.
Buy It:Amazon, $23.99 for 12 bottles
Barbara's Puffins' Pumpkin Puffs Cereal
Celebrate the wonder and flavors of fall all season long with a yummy bowl of Barbara's Puffins Pumpkin cereal. Each crispy square is made from real pumpkin and whole grains to give you a breakfast that's both hearty and irresistible. It's also gluten-free and vegan-friendly.
Buy It:Barbara's
One Bar Pumpkin Pie Bar
Each of these good-for-you One Bars contains 20 grams of protein and just 1 gram of sugar, so you can finally enjoy one (or two) "slices" of pumpkin pie with absolutely no guilt what-so-ever.
Buy It:ONE Brands, $24.99
Califia Farms Coffee, Cold Brew, with Almondmilk, Pumpkin Spice Latte
Keep mornings as smooth as possible with Califia Farms' Pumpkin Spice Latte Cold Brew Coffee with Almondmilk. No advanced steeping, extra pinches of cinnamon or dashes of milk needed when everything is ready to go in one bottle.
Buy It:Instacart, $7.49
Pillsbury Pumpkin Spice Cookie Dough
These limited-edition, place-and-bake pumpkin cookies from Pillsbury are studded with velvety cream cheese-flavored chips to give you the perfect amount of sweetness is every morsel. Bonus – it's also completely safe to eat the cookie dough raw, since it's made with heat-treated flour and pasteurized eggs.
Buy It:Walmart.com, $2.50
Nuts Pumpkin Spice Malted Milk Balls
These crunchy candies are covered in a smooth blanket of pumpkin pie-flavored chocolate on the outside and contain a thin layer of semi-sweet dark chocolate and a crispy malt in their centers to give you a quintessential fall bite.
Buy It:Nuts.com, $9.99
Pumpkin Spice Tea by Harry & David
Whether you drink tea every day or you have it every now and then, this ultra-fragrant blend of pumpkin spice-infused black tea from Harry & David's is sure to have you feeling all kinds of warm and fuzzy.
Buy It:Harry & David, $12.99
Pumpkin Spice Moravian Cookies
Not only are these adorable pumpkin-shaped cookies packed full of cinnamon, nutmeg, allspice and cloves, they also come stacked in this beautifully rustic biscuit tin that's absolutely perfect to show off on your counter or kitchen island.
Buy It:Williams Sonoma, $19.95
Source: Read Full Article