Total:

2 hr 15 min

Active:

45 min
Ingredients
Directions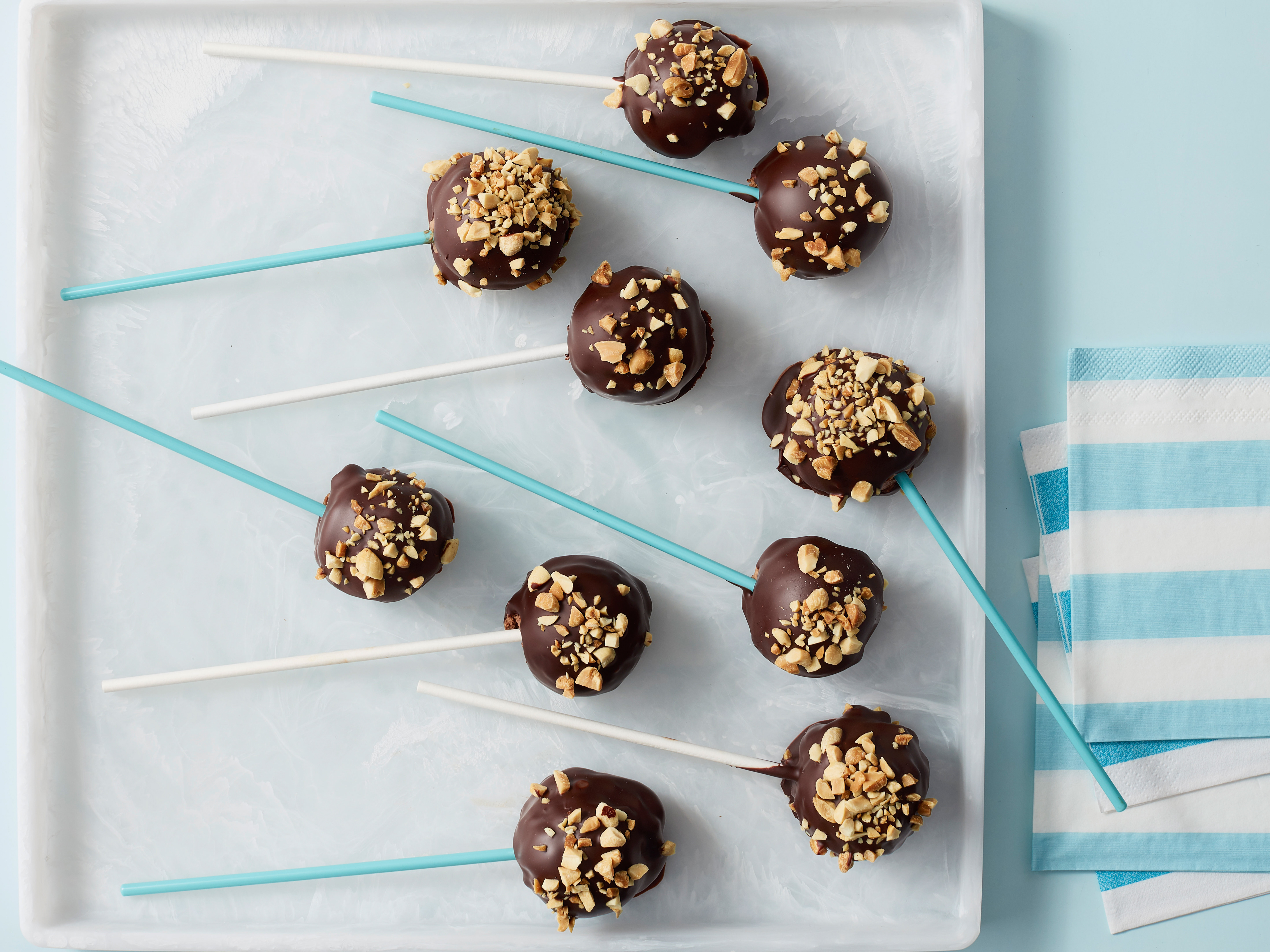 Put 4 ounces chocolate in a medium bowl. Bring 1/2 cup heavy cream to a simmer in a small saucepan; pour over the chocolate and let sit 5 minutes. Add the vanilla and salt and whisk until smooth; set aside to cool to room temperature.
Combine the remaining 1 cup heavy cream, the confectioners' sugar and peanut butter in a large bowl. Beat with a mixer on medium-high speed until stiff peaks form, 2 to 3 minutes. Fold the peanut butter whipped cream into the cooled chocolate mixture in three batches until just incorporated but still airy. Freeze until the mixture is firm enough to scoop, about 30 minutes.
Lightly coat a 1 1/2-inch ice cream scoop or tablespoon with cooking spray. Scoop balls of the frozen mousse onto a parchment-lined baking sheet (about 1 heaping tablespoon per ball). Gently press a lollipop stick halfway into each ball. Freeze until firm, at least 1 hour.
Meanwhile, combine the remaining 8 ounces chocolate and the coconut oil in a small microwave-safe bowl. Microwave in 30-second intervals, stirring, until the chocolate is melted and smooth; set aside to cool.
Put the peanuts in a small bowl. Loosen the mousse balls from the baking sheet with a small offset spatula. One at a time, dip the balls into the melted chocolate, letting the excess drip back into the bowl. Return to the baking sheet and sprinkle with the peanuts while the chocolate is still wet. Return to the freezer until ready to serve.
Source: Read Full Article