Level:

Easy

Total:

1 hr 5 min
Prep:

30 min

Inactive:

10 min

Cook:

25 min
Yield:

6 servings

Nutrition Info

Nutritional Analysis

Per Serving

Calories

575 calorie

Total Fat

18 grams

Saturated Fat

3 grams

Cholesterol

147 milligrams

Sodium

710 milligrams

Carbohydrates

55 grams

Dietary Fiber

1 grams

Protein

48 grams

Sugar

44 grams
Ingredients
Guava Glaze:
Orange-Habanero Mojo:
Directions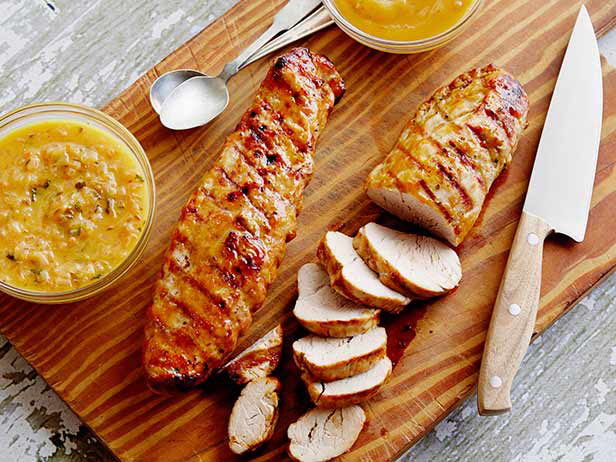 Preheat a grill to high.
Brush pork with oil, and then season it with salt and pepper. Set aside a few tablespoons of the Guava Glaze for brushing the cooked pork. Grill for 4 to 5 minutes per side, brushing frequently with the Guava Glaze. Remove from the grill, brush again with glaze and let rest for 10 minutes. Slice into 1/2-inch thick slices, drizzle with the Orange-Habanero Mojo, and serve immediately.
Guava Glaze:
Whisk jelly, mustard, and orange juice together in a small bowl. Season, to taste, with salt and pepper.
Orange-Habanero Mojo:
Heat oil in a small saucepan over medium-high heat. Add onion and garlic and cook, stirring, until soft, about 5 minutes. Add lime juice, orange juice, and habanero chile and bring to a boil. Cook until reduced by half. Whisk in the cilantro and cumin and season, to taste, with salt and pepper. Drizzle over pork.
Source: Read Full Article