The amount of taco spots in Los Angeles is equivalent to how many fish there are in the sea. That is to say: There A LOT! It can be a daunting task to find the best tacos in L.A. without doing a ton of research first—so I did the heavy lifting for you. (You're welcome!) I used Yelp, Instagram, and some of the top food sites to narrow down a list of the most popular taquerias according to Angelenos. Here's what I found:
Leo's Tacos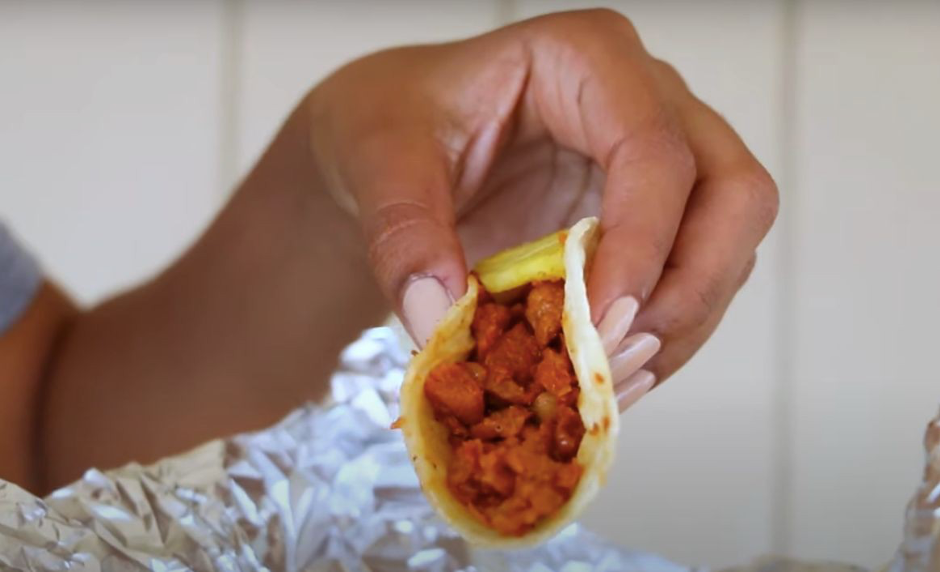 📍 15421 Parthenia St, North Hills, CA 91343
Leo's Al Pastor tacos were dubbed THE BEST in Los Angeles. The price alone is worth giving it a try…check out that portion for just $1.50.
Tacos Y Birria La Unica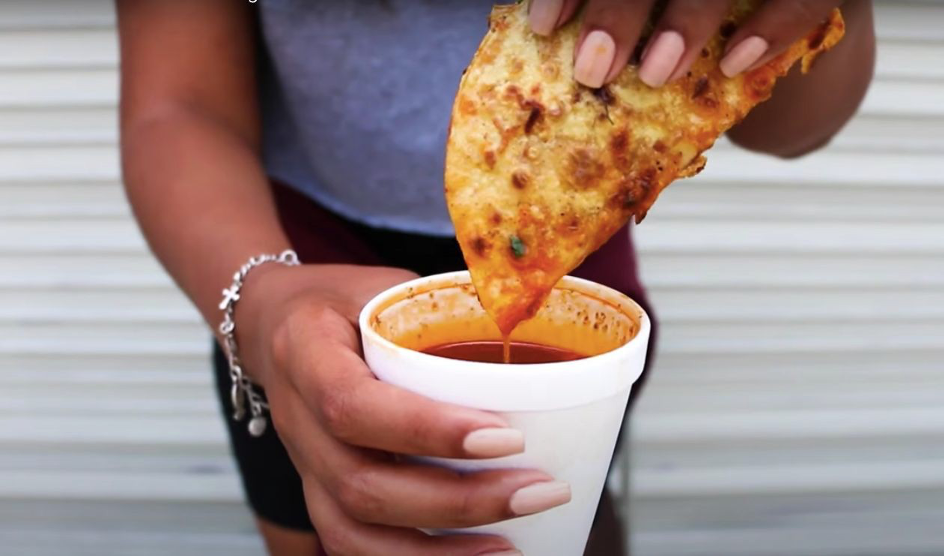 📍 2840 E Olympic Blvd, Los Angeles, CA 90023
I saw this taco all over my Instagram feed, and I kid you not, I almost licked the screen. I waited 30 minutes in line for it, dropped the consommé (a clear, rich broth) on my brand new white shoes, and guess what? It was all totally worth it.
Mariscos Jaliscos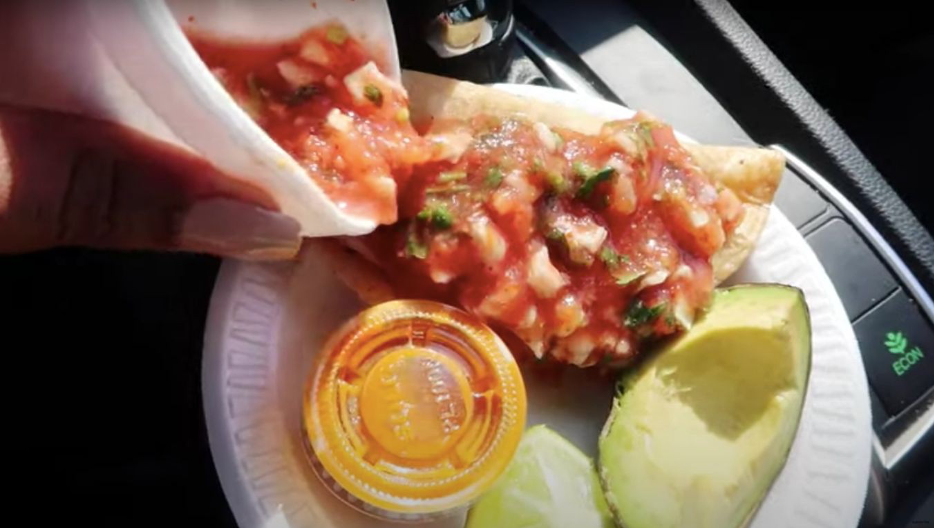 📍3040 E Olympic Blvd, Los Angeles, CA 90023
One of the best shrimp tacos I have ever had, hands down! The combination of the piping hot shell with their refreshing salsa on top is incredible. It's a long drive for me, but I'd be willing to make that commute once a week.
Sonoratown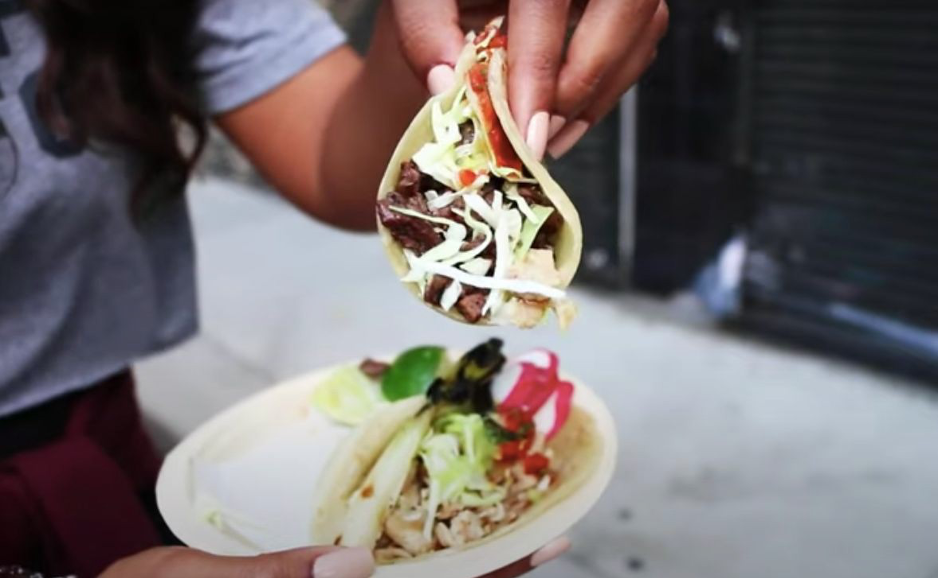 📍208 E 8th St, Los Angeles, CA 90014
I know we like to say "It's what's on the inside that counts" but when it comes to Sonoratown tacos, forget that phrase! It is all about outer beauty for these tacos. Sure their asada grilled over mesquite wood is phenomenal but the real rock star is their authentic soft tortillas.
Tire Shop Taqueria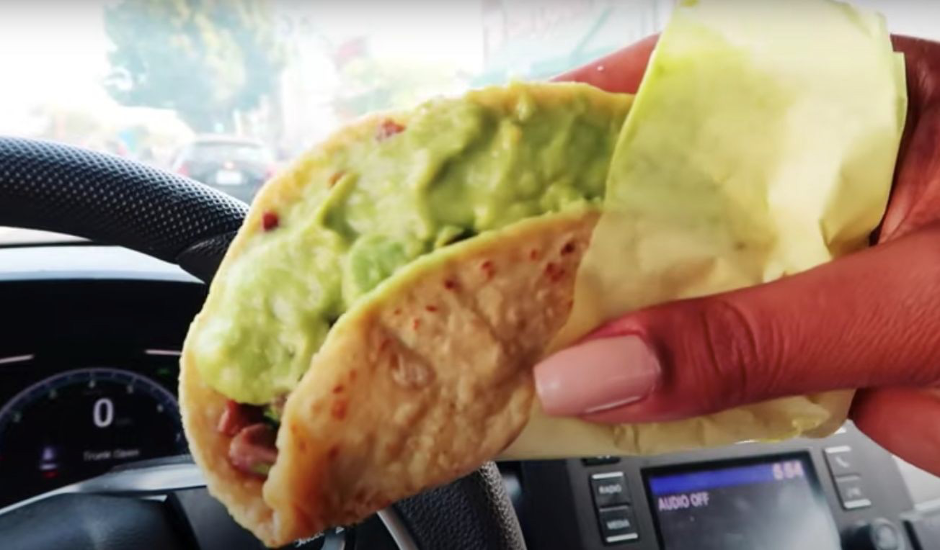 📍4077 S Avalon Blvd, Los Angeles, CA 90011
Any place that puts a spoon full of guacamole on my taco FREE OF CHARGE is good in my book.
Carnita El Momo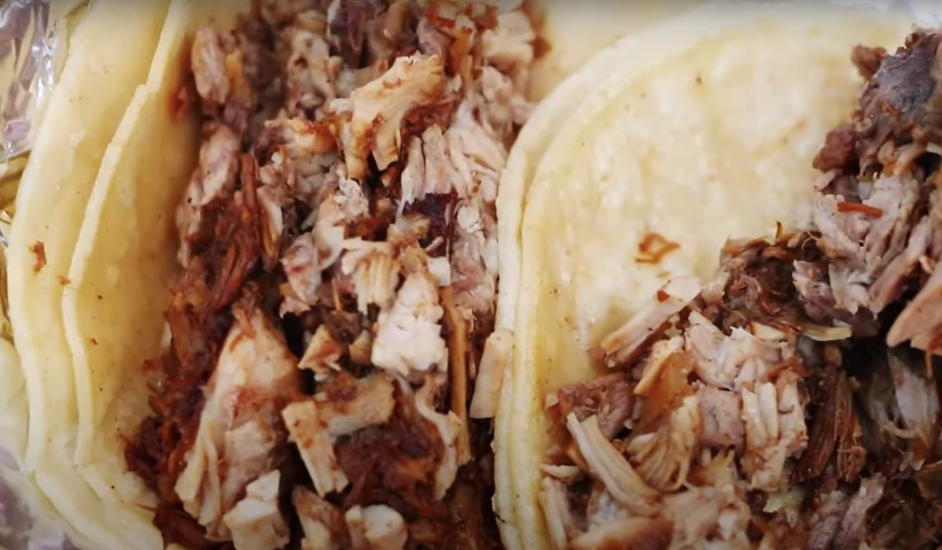 📍2411 Fairmount St, Los Angeles, CA 90033
WOW! The portions are insane. They give you so much carnitas that two tortillas can't even hold all the meat in. At first bite, you'll taste a delicious salty flavor thanks to the pork being simmered in lard for hours. I genuinely couldn't stop eating this one, it's *that* good. Prepare to fully indulge. These are the best carnitas tacos in L.A., hands down.
Pete's Red Tacos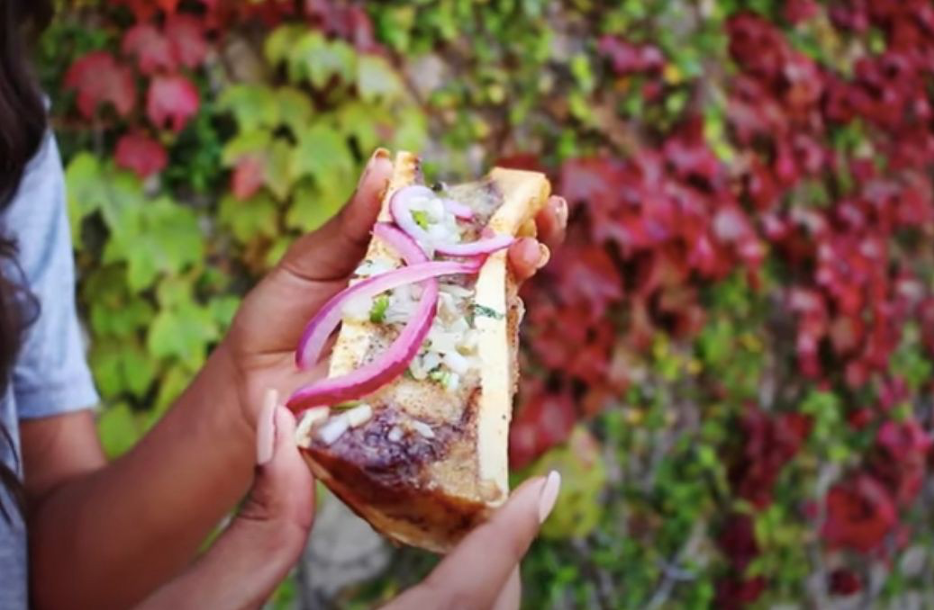 📍2720 E Olympic Blvd, Los Angeles, CA 90023
There are taco trucks on every corner of L.A. so sometimes you need to serve something out of the ordinary to stand out: I introduce to you the bone marrow taco! Personally, the consistency of bone marrow is too jiggly and Jell-O-like for my tastes, but if you're into that umami, rich flavor, you've gotta try this.
Guisados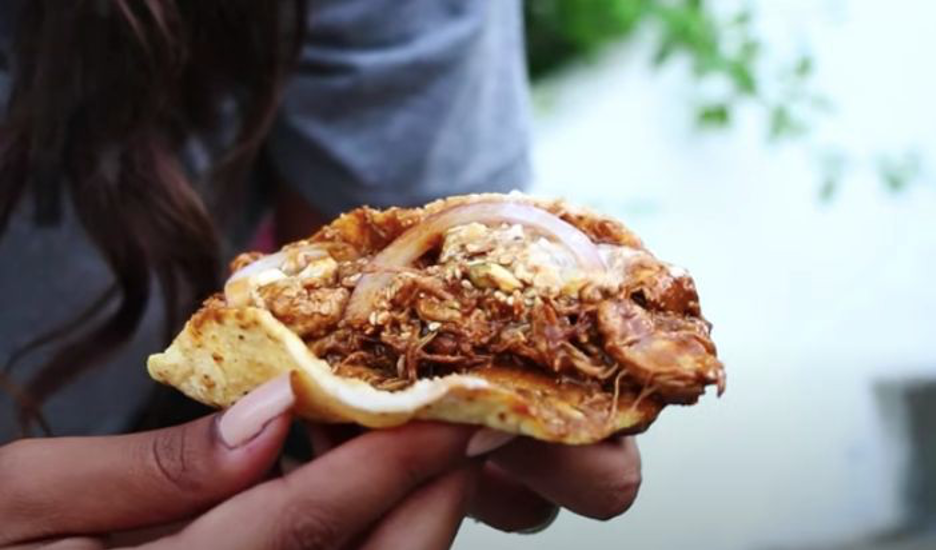 📍1261 Sunset Blvd, Los Angeles, CA 90026
Guisados isn't serving up authentic Mexican tacos by any means but that doesn't mean they aren't delicious. If you are looking for an Americanized taco, this is the place for you. They have a wide variety for you to choose from: chicken, steak, pork, sausage, squash—I could go ON.
Trejos Tacos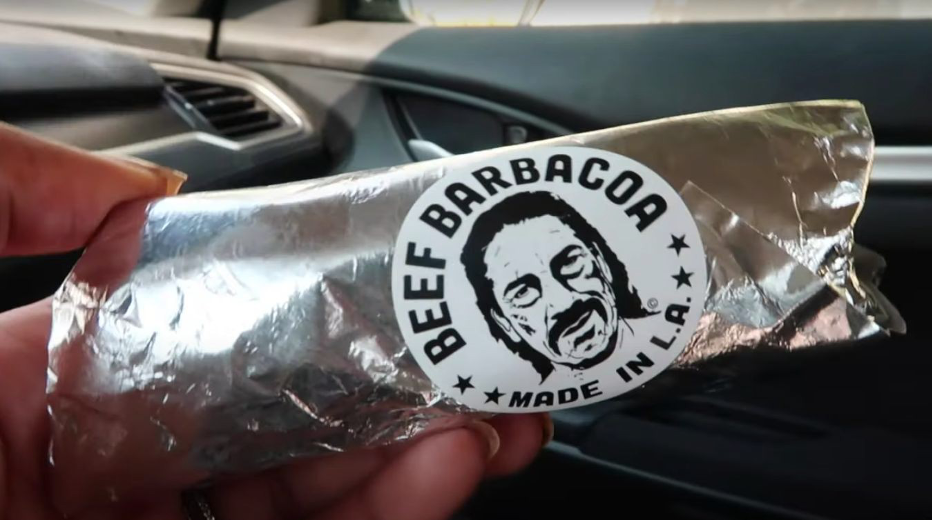 📍1048 South La Brea Ave, Los Angeles, CA 90019
What is more L.A. than an actor opening up a restaurant and it being successful? Danny Trejos is the best so of course he made this list. What makes his tacos stand out is the crunchy tortilla chips that go inside, adding that extra layer of crunch you're looking for.
Titos Tacos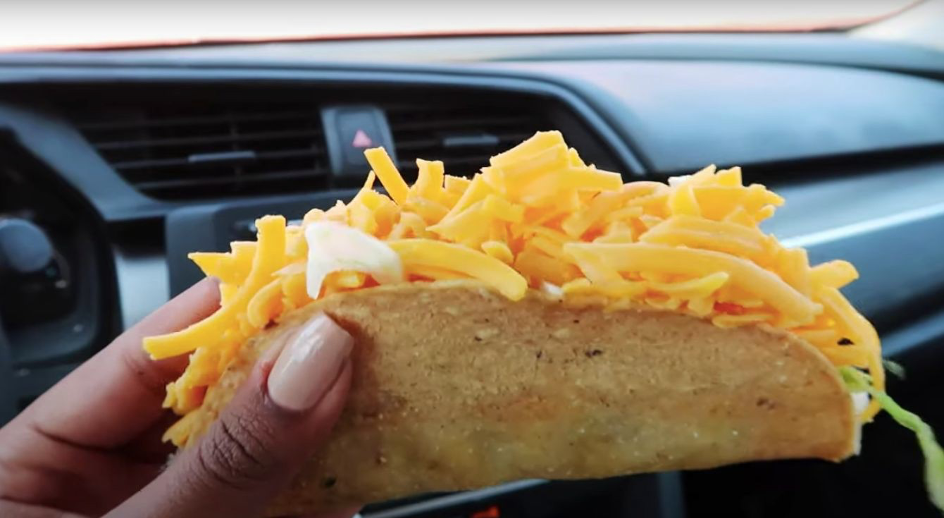 📍11222 Washington Pl, Culver City, CA 90230
Um, Titos Tacos is a fancier Taco Bell? This place has always had a line that's 40 minutes long, at minimum, so I never got a chance to go and understand the hype. Well, now I have, and let's just say…my mom always told me if you don't have anything nice to say, don't say anything at all.
Jalapeño Petes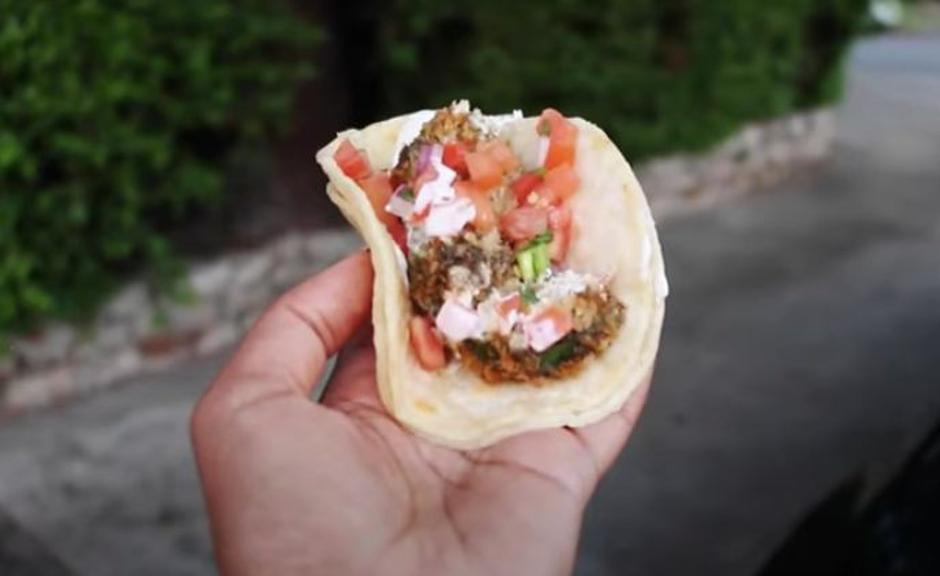 📍11618 Ventura Blvd, Studio City, CA 91604
Honestly, you come to this place for the drinks, but you'll be pleasantly surprised if you happen to order food. They have nine different tacos to choose from, two of which are vegetarian options! Their Short Rib taco steals the show. They are marinated overnight, making the meat super tender and full of flavor.
Watch the full video and review on YouTube now.
Source: Read Full Article