Total:

45 min

Active:

15 min
Ingredients
6 slices bacon, cut 1/2-inch thick
2 medium heads cauliflower, cut into bite-size florets (3 to 4 pounds total)
Kosher salt and freshly ground black pepper
6 ounces cream cheese, at room temperature
2 cups shredded Cheddar 
4 scallions, white and light green parts only, thinly sliced
2/3 cup sour cream
Directions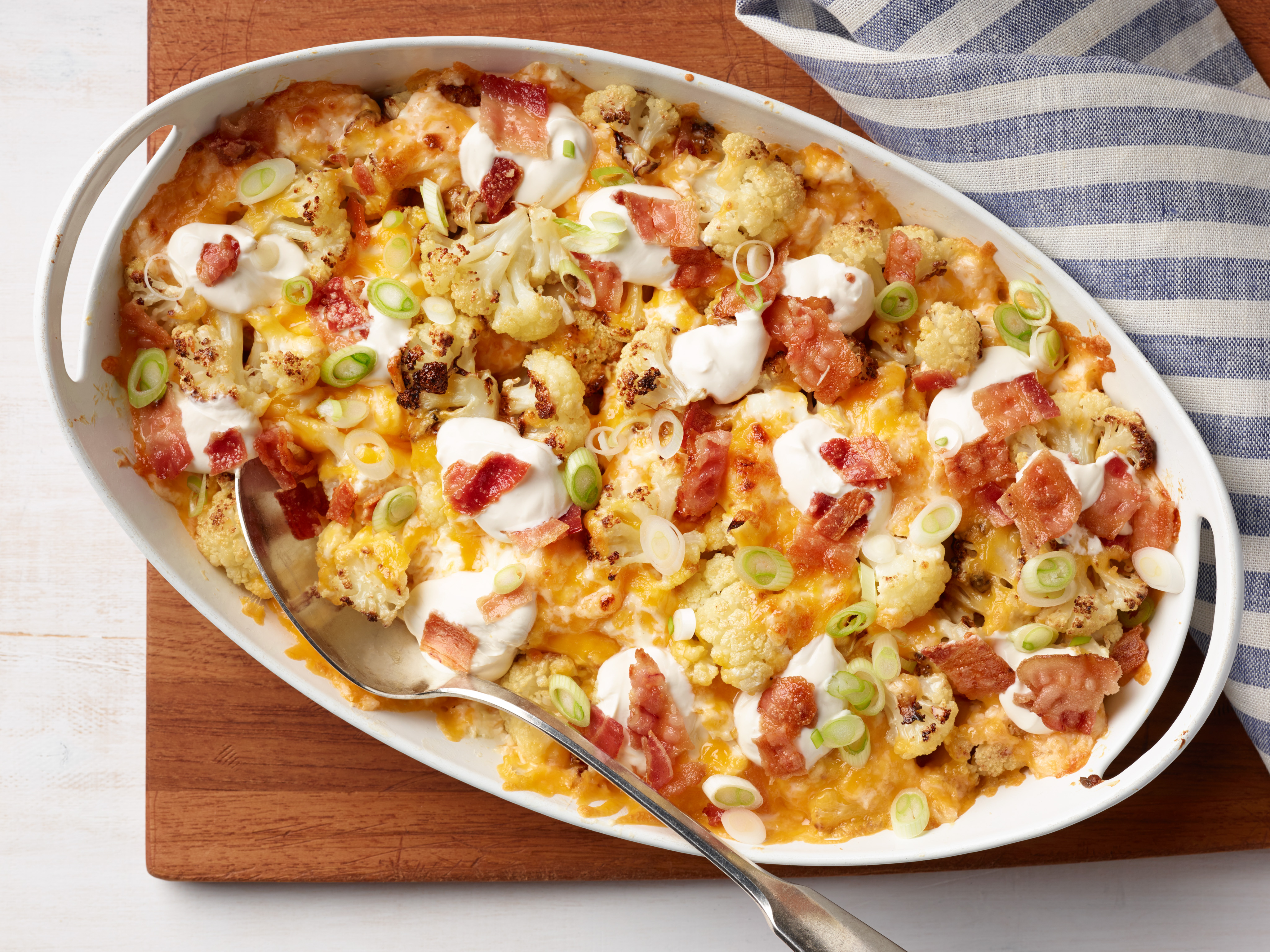 Preheat oven to 425 degrees F.
Cook the bacon in a medium nonstick skillet over medium heat, stirring occasionally, until brown and crispy, 6 to 7 minutes. Transfer to a paper towel-lined plate. Reserve 2 tablespoons of the bacon drippings.  
Put the cauliflower florets in a 3-quart casserole dish. Toss with the reserved 2 tablespoons bacon drippings, 3/4 teaspoon salt and 1/2 teaspoon pepper. Roast until the florets are soft and begin to brown, about 30 minutes.  
Meanwhile, mix together the cream cheese and 1 cup of the Cheddar in a medium bowl until well combined. Dollop over the cauliflower, then sprinkle with the remaining 1 cup Cheddar and bake until the cauliflower is tender when poked with a knife and the Cheddar is melted and bubbly, 5 to 7 minutes more.  
Dollop the sour cream evenly over the casserole and sprinkle with the scallions and reserved bacon pieces.
Source: Read Full Article