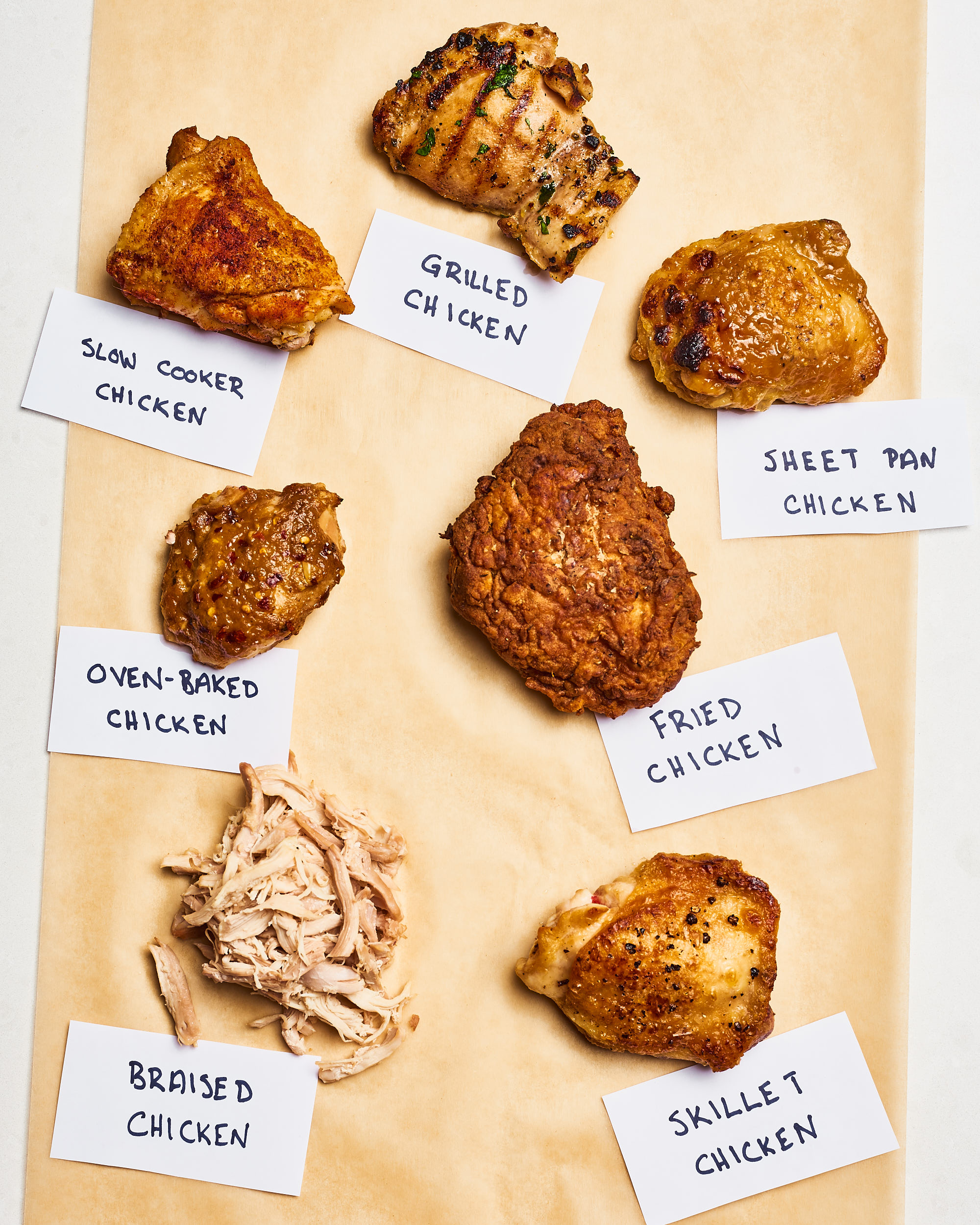 Whether you go for boneless or bone-in, a pack of meaty chicken thighs means a world of delicious options when it comes to dinner. But before diving into recipes, I think it's most helpful get a few basic cooking methods down. Build that foundation and the dinner possibilities are nearly endless.
Here's your cheat sheet for all the essential ways to cook chicken thighs. From the stovetop and the oven, to the slow cooker and grill, we've got it all covered.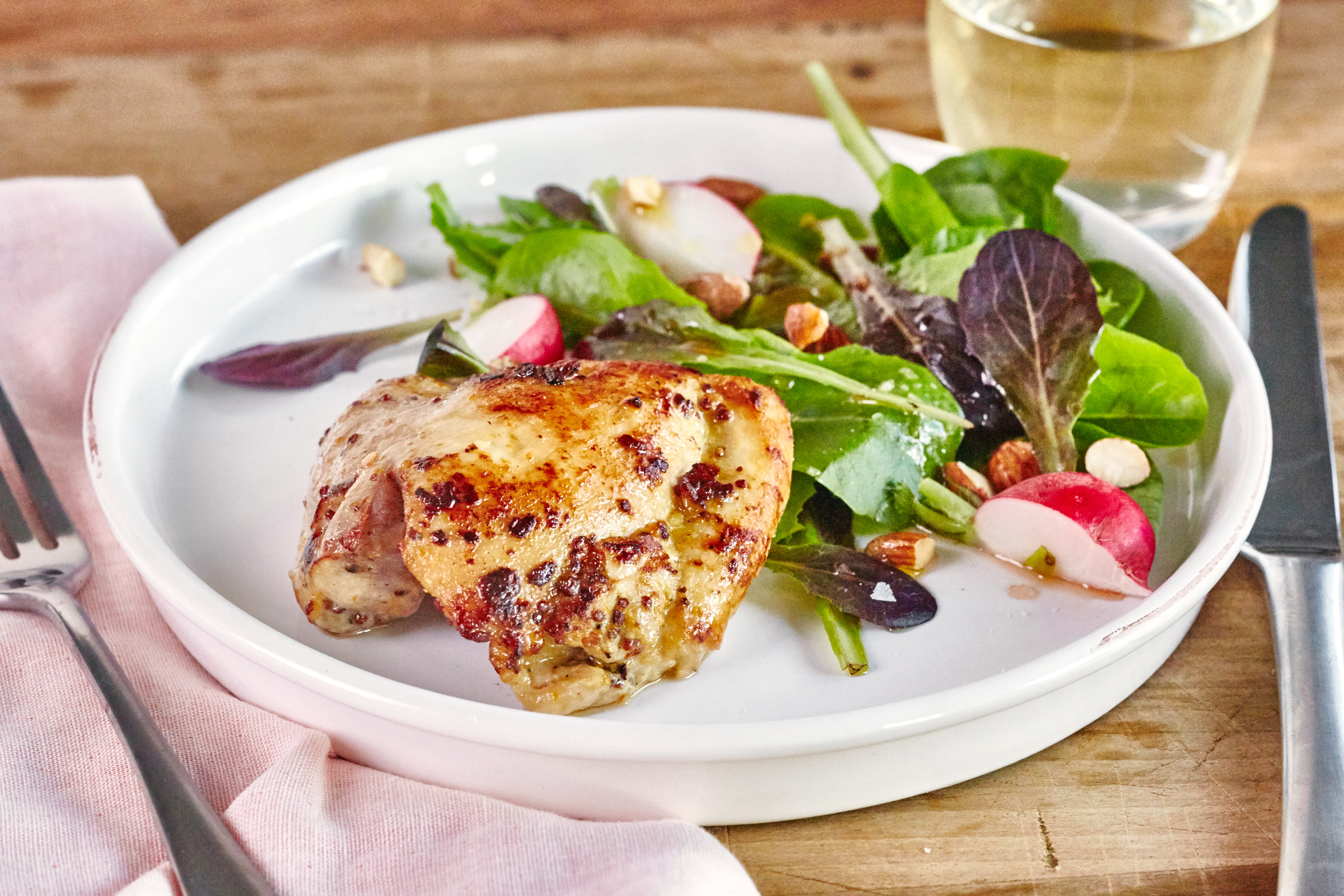 1. How To Cook Boneless, Skinless Chicken Thighs in the Oven
Baked boneless thighs are a true weeknight wonder. Pile them in a baking dish with a quick pantry sauce or a store-bought marinade, and just 20 minutes stands between you and dinner. It's really that simple!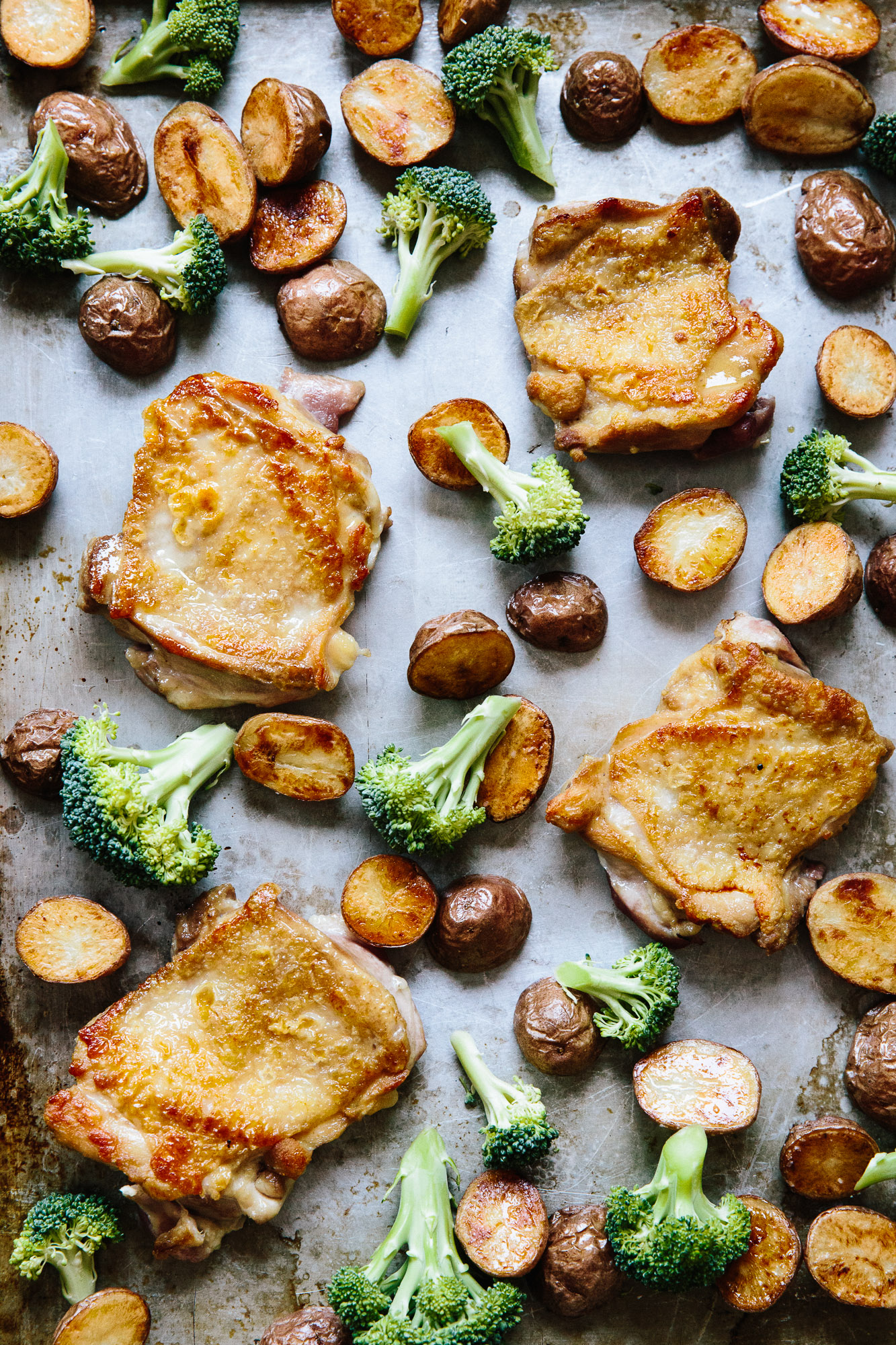 2. How To Make a Chicken Thigh and Roasted Vegetable Sheet Pan Meal
Not only does this one-pan meal require just a handful of ingredients, but it's also super versatile and can be made with just about any veggies you have on hand. The secret to success is placing the baking sheet in the oven while it preheats. This way when you place the chicken on the hot pan (skin-side down), it crisps the skin and releases plenty of fat to season the veggies.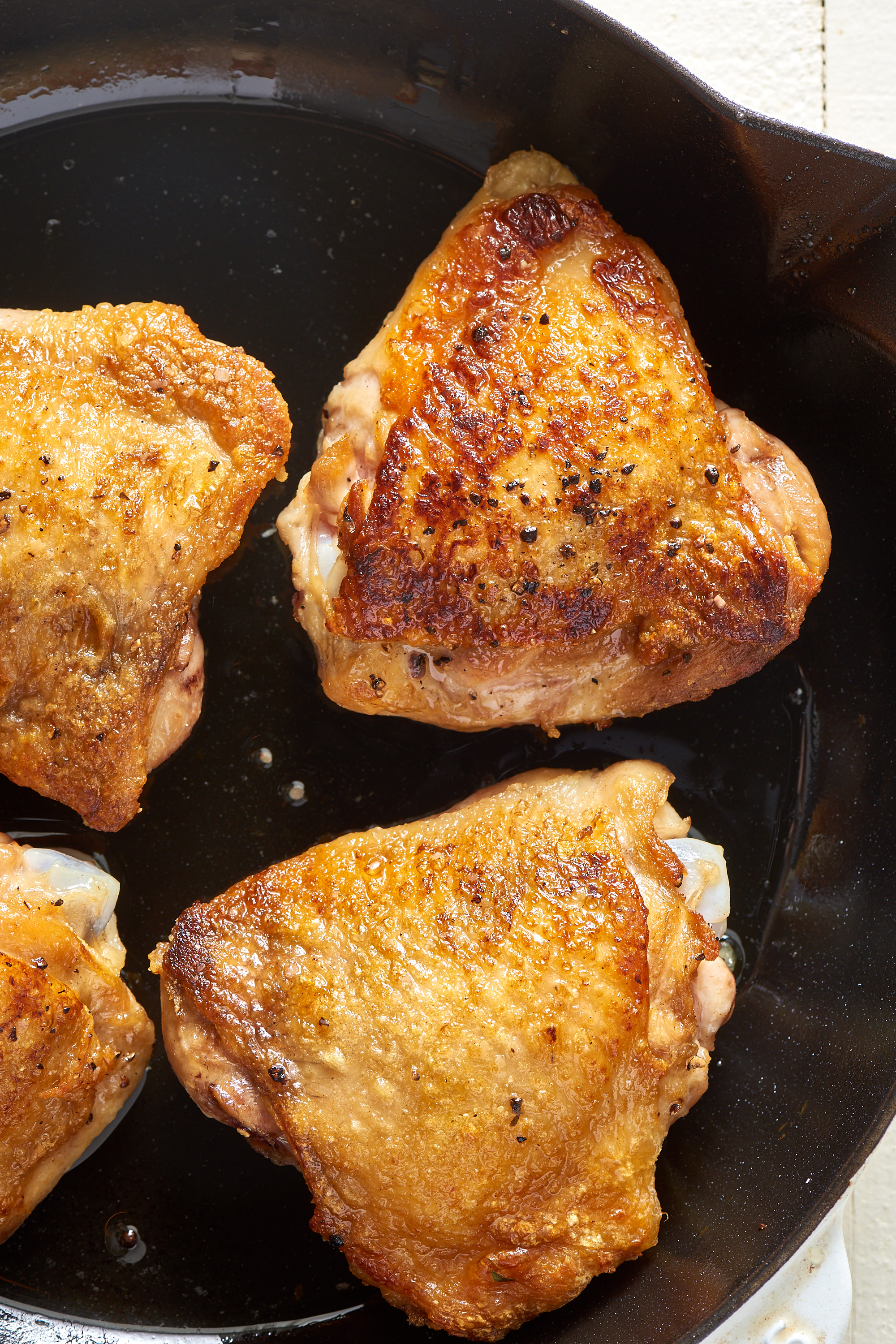 3. The Best Method for Cooking Crispy, Juicy Chicken Thighs in a Skillet
The key to nailing this method is remembering that the process starts on the stovetop and finishes in the oven. After totally drying the chicken pieces, sear undisturbed in a screaming-hot skillet skin-side down, then flip the chicken and transfer the pan to the oven to finish cooking.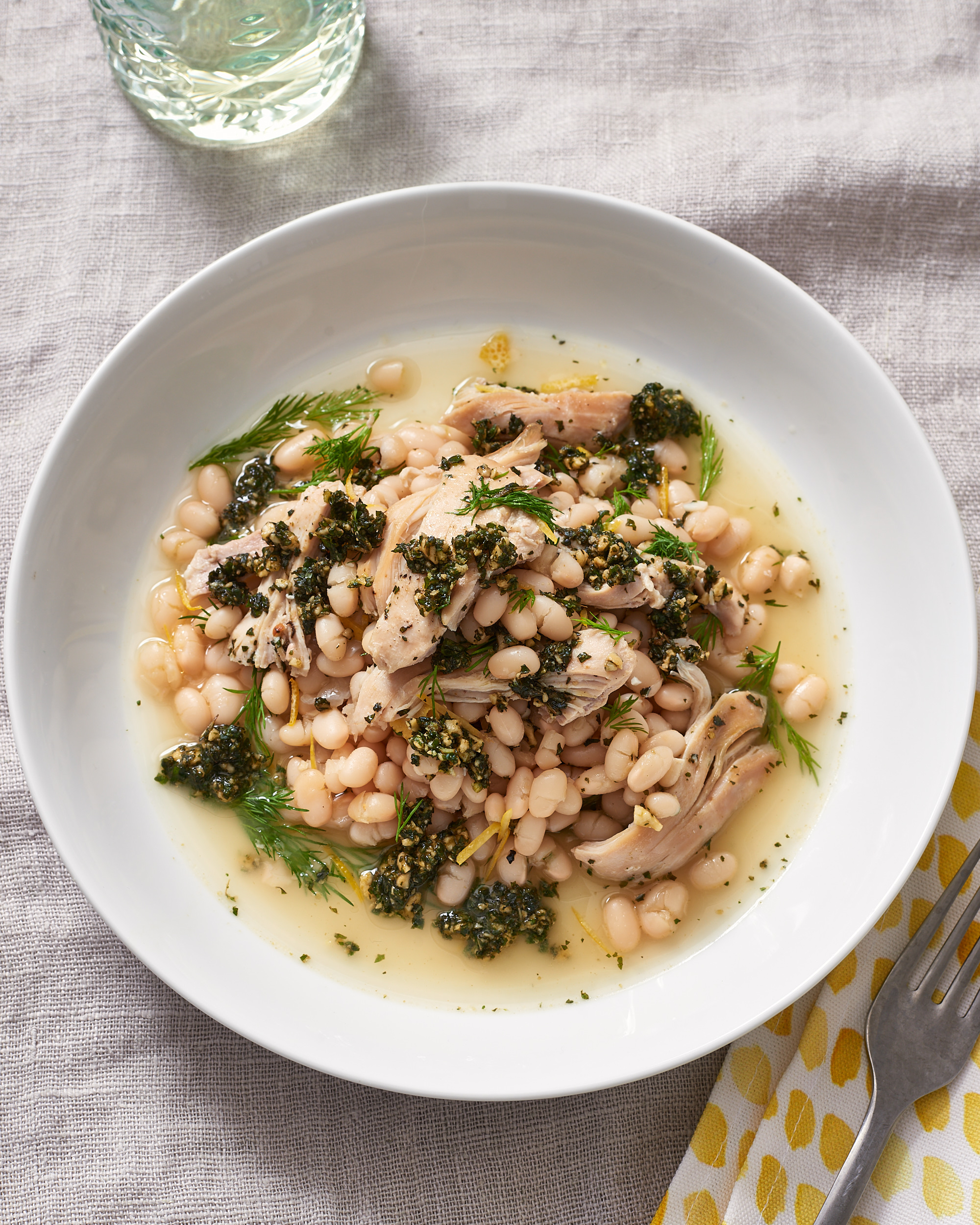 4. Lemon Braised Chicken
You can use bone-in or boneless thighs for braising, although boneless proves a little faster and easier. As with most braising recipes, the thighs are partially submerged in liquid and cooked until they're fall-apart tender.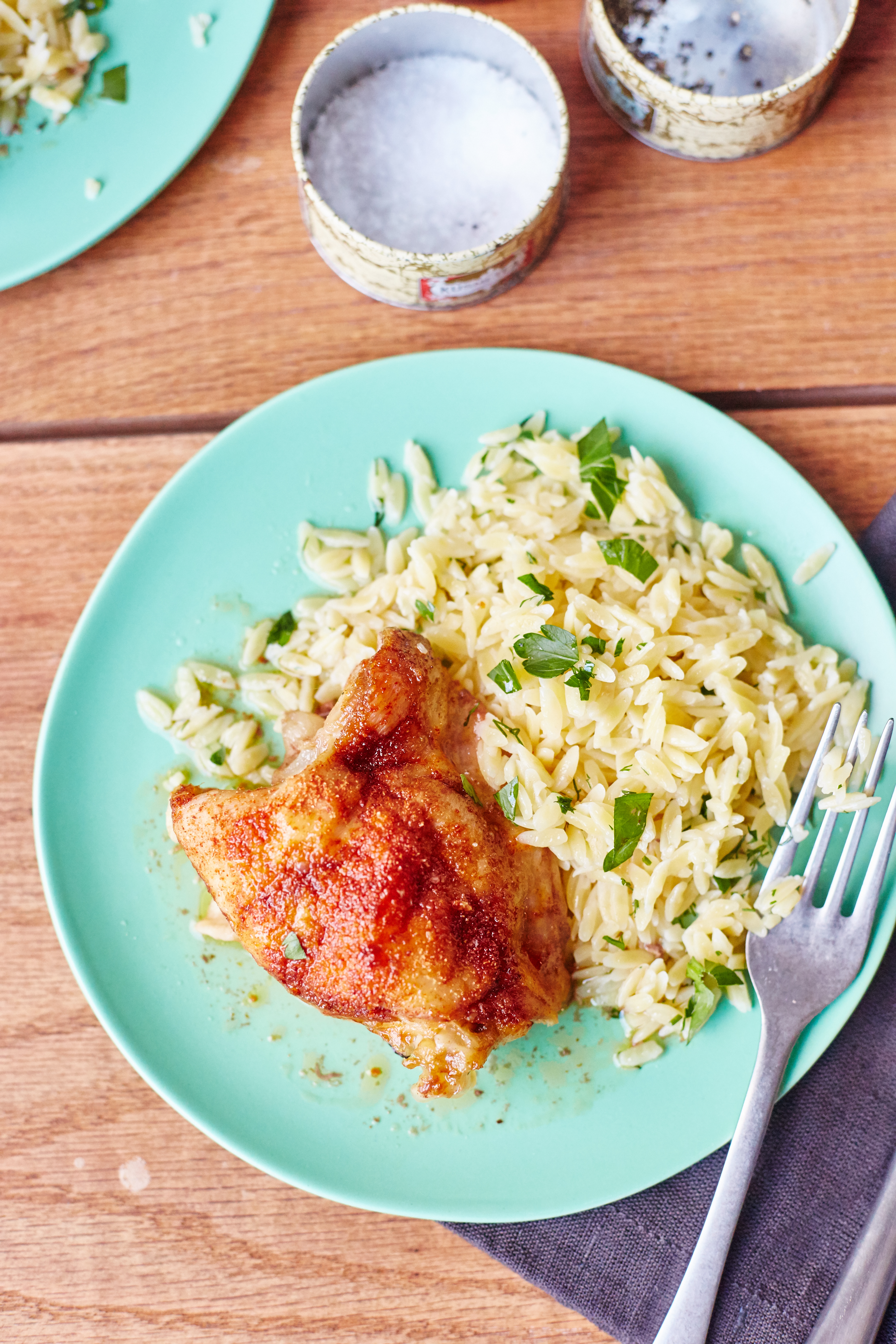 5. How To Make Crispy, Juicy Chicken Thighs in the Slow Cooker
Yes, you really can make crispy chicken thighs in your slow cooker! You don't need any extra liquid for cooking. Instead the thighs are coated with a simple spice rub and placed in the slow cooker skin-side up, and braise in their own fat. And perhaps the most important step is leaving the lid ajar, so there's no moisture buildup and plenty of circulation to crisp the skin.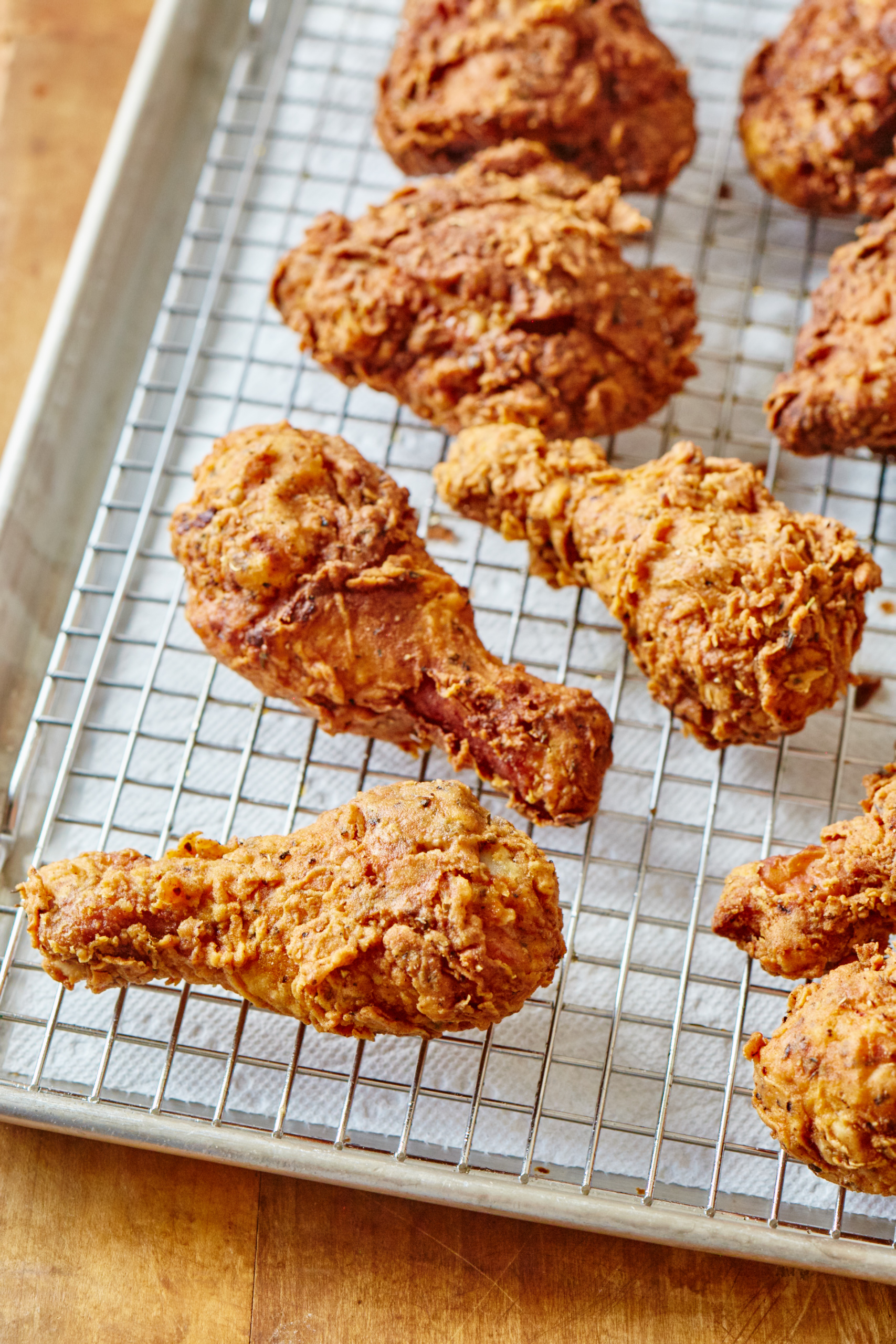 6. How To Make Crispy, Juicy Fried Chicken
Along with drumsticks, bone-in, skin-on thighs are the best cut to use for fried chicken. Plan to start by dry brining the thighs with salt (it tenderizes the meat and gives it more flavor) before blanketing it with a spice mixture, then the batter for an ultra-crispy and bold-flavored coating.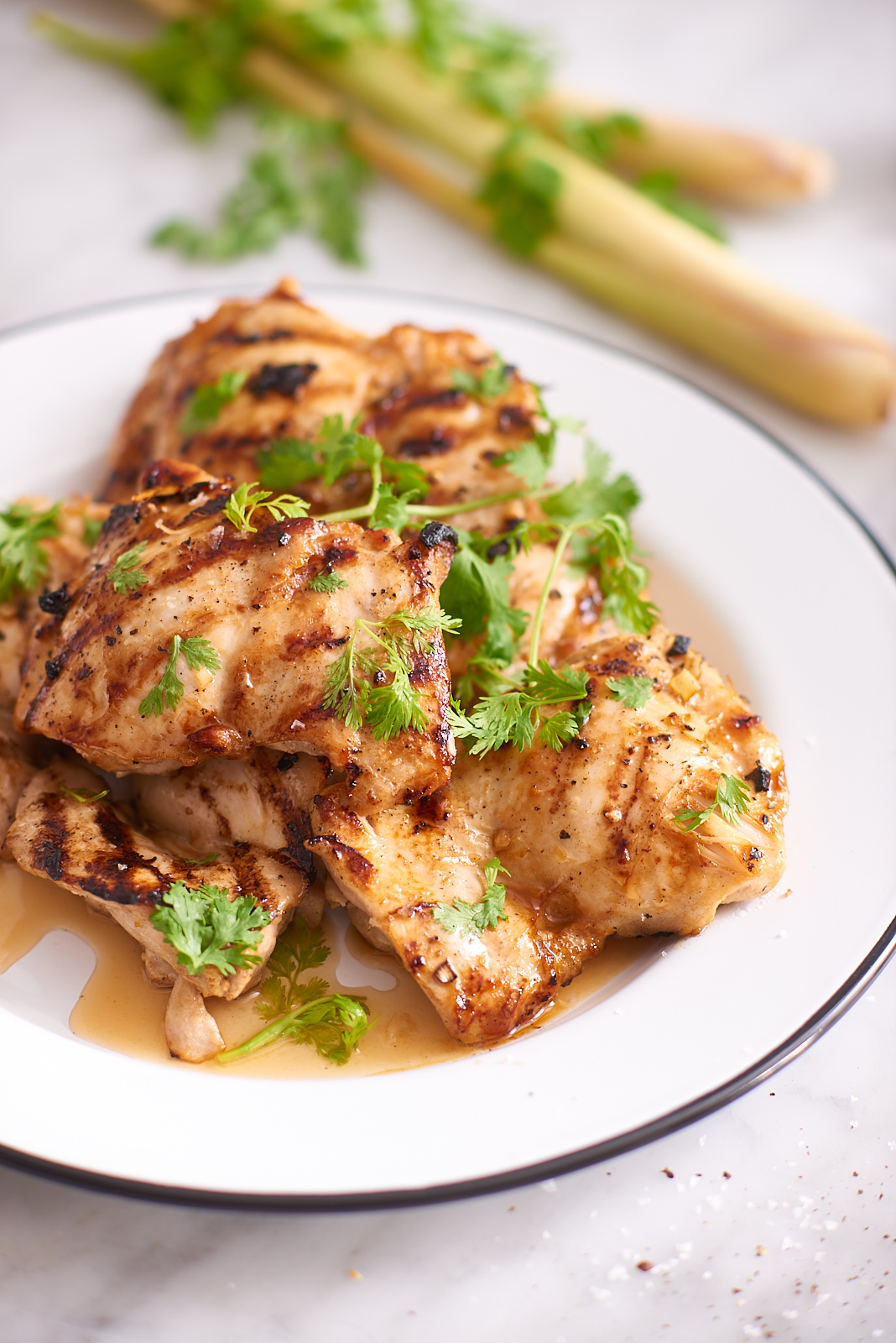 7. Easy Lemongrass Grilled Chicken
Boneless, skinless chicken thighs are a good choice for hesitant grillers because this fatty cut cooks quickly, but doesn't dry out even if they're left on the heat for a few minutes too long.
Source: Read Full Article