Total:

16 min

Active:

16 min
Ingredients
Directions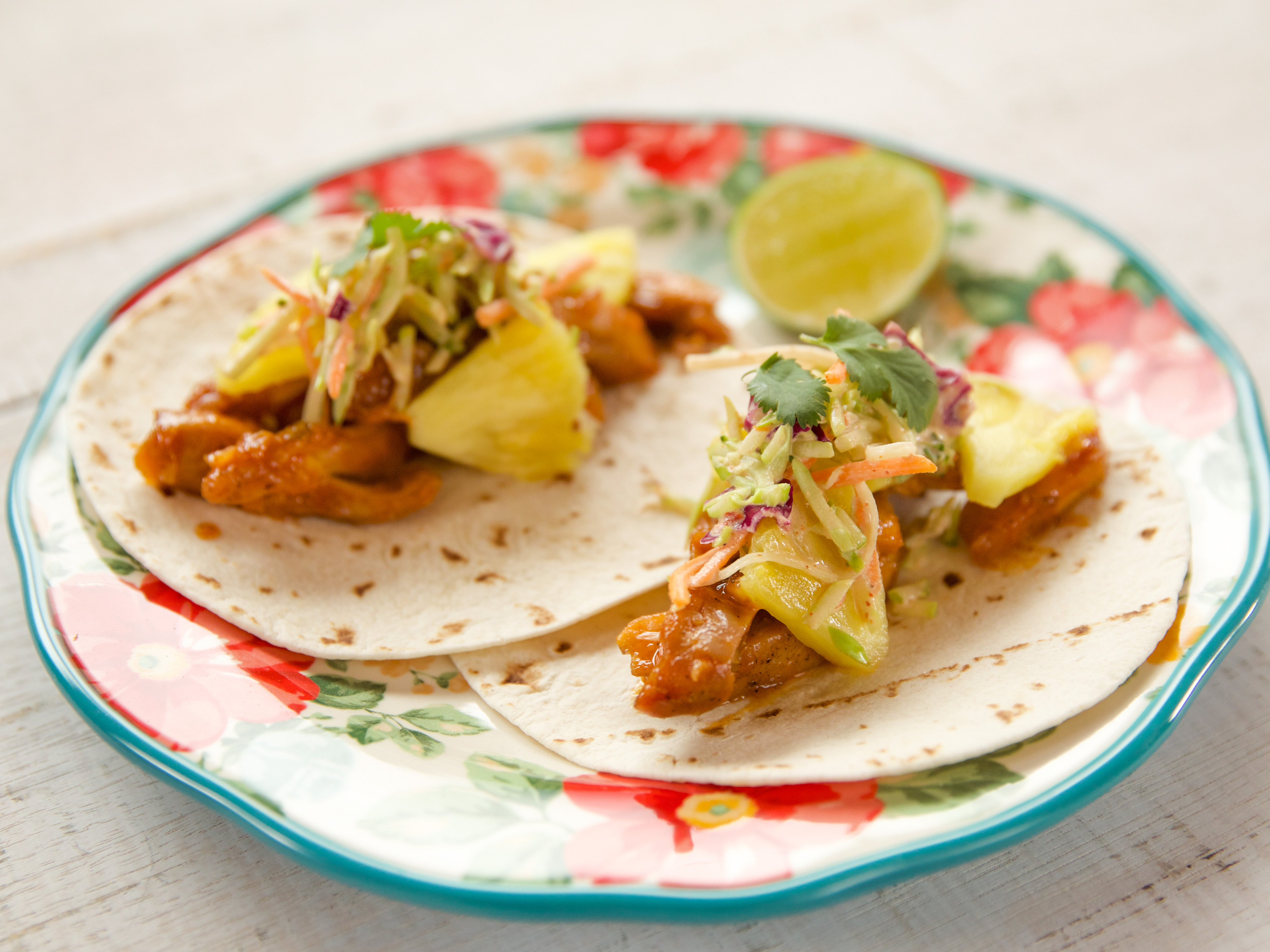 Preheat the oven to 400 degrees F.
Add the vegetable oil to a large skillet set over medium-high heat. Add the chicken, season with a pinch of salt and pepper and cook, turning halfway through, 2 to 3 minutes. Add the scallions and garlic and continue to cook for another minute.
In a liquid measuring cup, whisk together the pineapple juice, hot sauce and honey. Add the liquid to the skillet, bring to a simmer and cook for 5 to 7 minutes.
Meanwhile, shingle the tortillas on a baking sheet and warm them in the oven for 5 minutes.
Put the broccoli slaw in a large bowl. In a separate bowl, mix the mayo, chipotle sauce, lime zest and half of the lime juice. Add the dressing to the slaw and toss. Taste and adjust the seasoning with salt, pepper and additional lime juice if needed.
Remove the chicken to a cutting board. Lower the heat under the skillet and continue to reduce the remaining juices to a syrup consistency. Slice the chicken.
To build the tacos, place the tortillas flat on a plate, add the sliced chicken down the middle and spoon on some of the reduced sauce from the skillet. Top with the pineapple, slaw and cilantro. Serve alongside chips and salsa.
Source: Read Full Article