The next best thing to an actual s'mores is a pudding shot. It's the best way to feed a crowd with delicious boozy s'mores. Feel free to use regular or vanilla vodka if you can't find marshmallow vodka!
If you want more fun takes on the classic, we have nearly 100 different way to enjoy s'mores.
Have you made these yet? Let us know how it went in the comments below!
Yields: 15 servings
Prep Time: 0 hours10 mins
Total Time: 1 hour25 mins
Ingredients
1 (3.9-oz.) package instant chocolate pudding
1 1/4c. milk
1/4c. marshmallow vodka
4 oz. Cool Whip (about 1 1/2 c.)
5 tbsp. graham cracker crumbs
1 1/2 Hershey's chocolate bar, broken into rectangles
Cooking spray
15 large marshmallows
This ingredient shopping module is created and maintained by a third party, and imported onto this page. You may be able to find more information about this and similar content on their web site.
Directions
In a large bowl, combine chocolate pudding mix with milk and whisk to combine. Add vodka and whisk again until fully combined. Fold in Cool Whip.
Add 1 teaspoon of graham cracker crumb to the bottom of each glass. Pour or pipe into shot glasses and refrigerate until chilled and firm, at least 1 hour.
When set, preheat oven to broil. Spray a small baking sheet with cooking spray and arrange marshmallows standing up on the tray. Broil until marshmallows are golden, about 1 to 2 minutes. Keep an eye, it goes fast!
Using a small metal spatula, top each shot glass with a marshmallow, place a piece of chocolate into the marshmallow, and serve.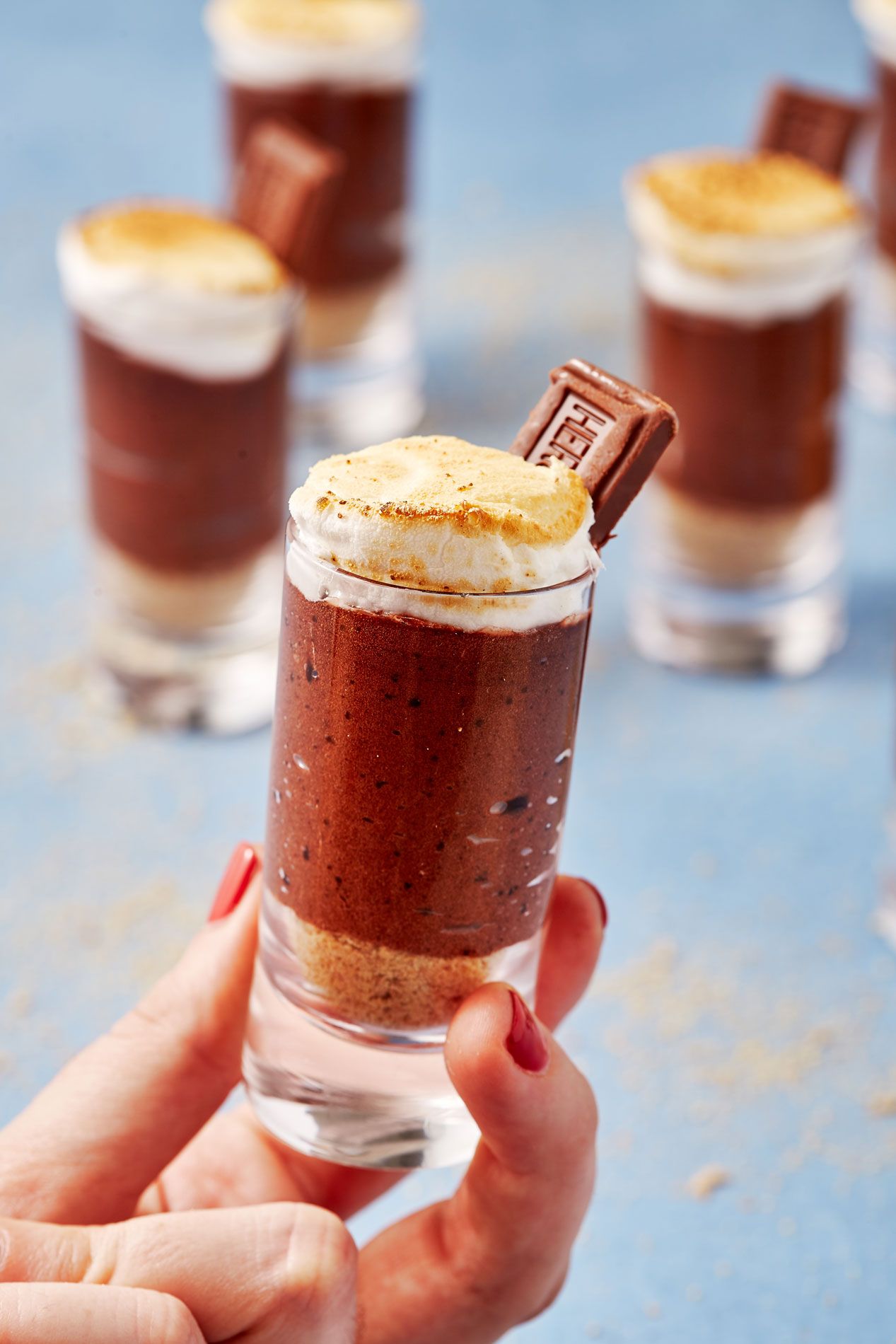 Source: Read Full Article