Total:

3 hr 30 min

(includes cooling and chilling time)

Active:

30 min
Ingredients
Directions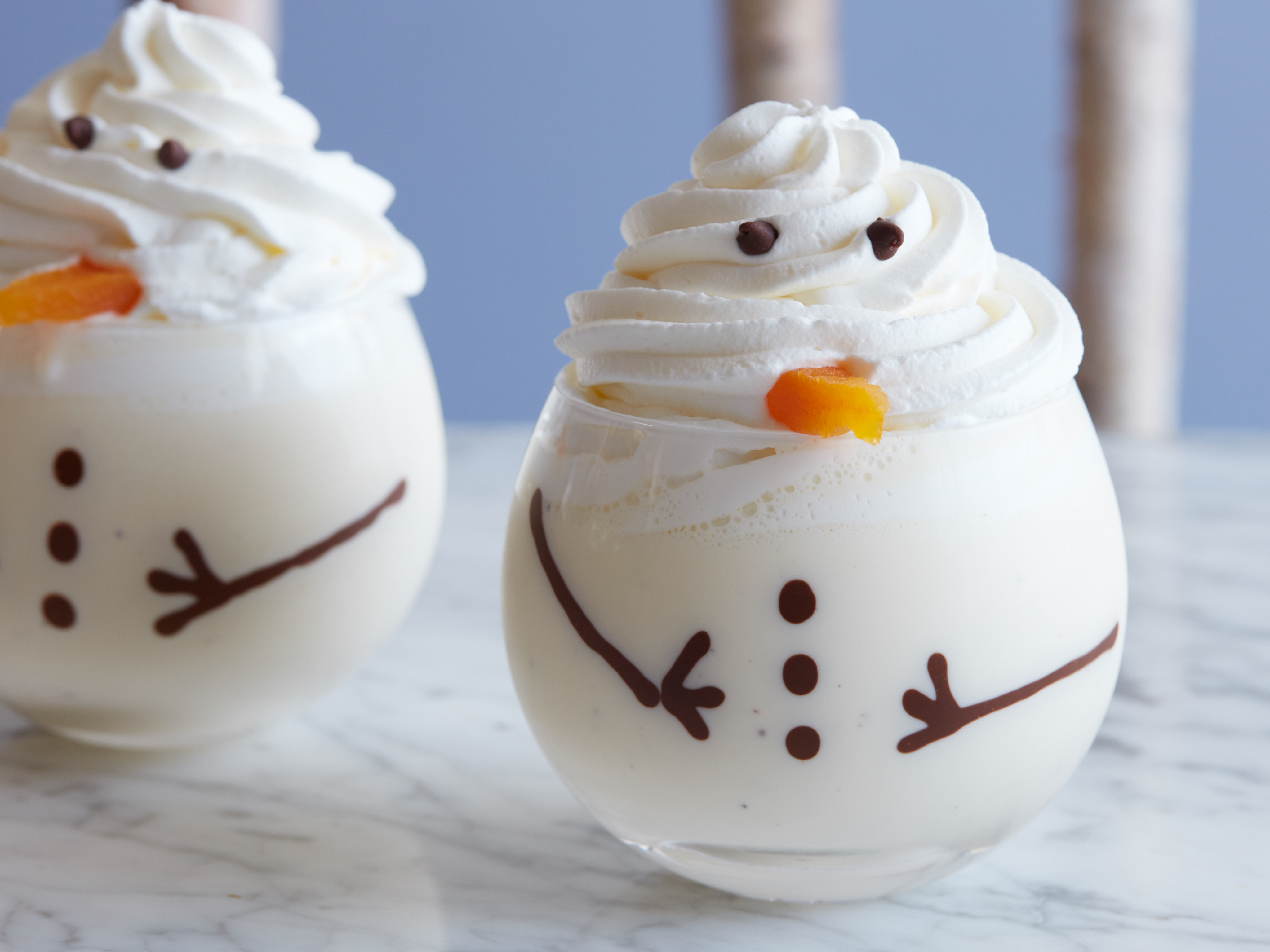 Special equipment:
Whisk the eggs, egg yolk and sugar in a bowl until combined. Heat the milk and 1/2 cup heavy cream in a medium saucepan over medium heat until steaming; do not boil. Remove from the heat. Whisk 1 cup of the hot milk mixture into the egg mixture, then whisk the egg mixture back into the saucepan. Cook over medium heat, stirring constantly with a wooden spoon, until the mixture is thick enough to coat the back of the spoon and a thermometer registers 165 degrees F, about 5 minutes. (Do not boil or the eggs will curdle.)
Strain the mixture through a fine-mesh sieve into a medium bowl and stir in the vanilla and nutmeg. Let cool at room temperature, about 1 hour. Cover and refrigerate until cold, at least 2 hours or up to 1 week.
Place the chocolate chips in a microwave-safe bowl; microwave, stirring every 20 seconds, until just melted. Arrange four 8- to 10-ounce glasses (or lowball glasses) on a workspace. Using the tip of your pinky or a small paintbrush dipped in chocolate, paint 3 buttons and two arms on the inside of each glass. 
If desired, stir rum into the chilled eggnog mixture. Divide the eggnog evenly among the glasses. Whisk the remaining 1 1/2 cups heavy cream in a large bowl until stiff peaks form. Fit a pastry bag with a large star tip, and fill the bag with whipped cream. Pipe a generous swirl of whipped cream on each glass of eggnog to make the snowmen's heads. Directly above each row of snowman buttons, place an apricot wedge into each whipped cream head to form a nose. Place two mini chips above each nose to form eyes. Serve immediately.
Source: Read Full Article