Total:

30 min

Active:

30 min
Ingredients
Directions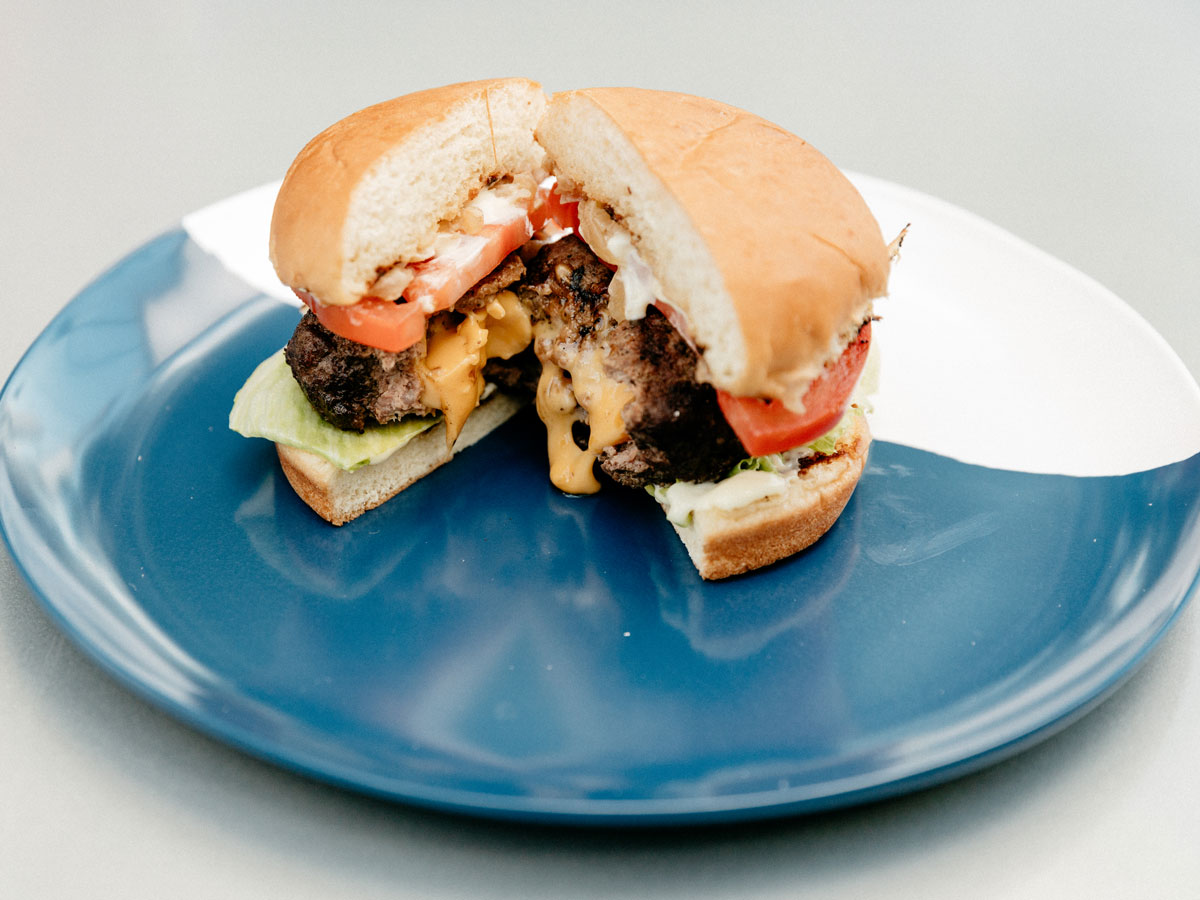 Combine the beef, 1 tablespoon sriracha (or more if you're feeling spicy), 1 teaspoon salt and a few good turns of pepper in a large bowl. Mix with your hands to combine, being careful not to overmix. Divide into 4 parts, roll into balls and create a large divot in the center of each. Fill each divot with an equal amount of cheese. Seal in the cheese and press into patties. Season with salt and pepper on both sides.
Lightly oil a cast-iron pan or grill and heat over medium-high heat. Grill the burgers to desired doneness, 4 to 5 minutes on each side. Lightly butter the buns. Grill the buns until golden brown, 1 to 2 minutes.
Meanwhile, heat a medium cast-iron pan over medium-high heat. Add the butter and melt. Add the onions and season with salt. Cook, stirring occasionally, until golden brown, 5 to 10 minutes.
To serve: I like this order: bun, large squiggle of mayo, lettuce, tomato, meat, smiley face of sriracha, onions, bun. Enjoy!
Source: Read Full Article