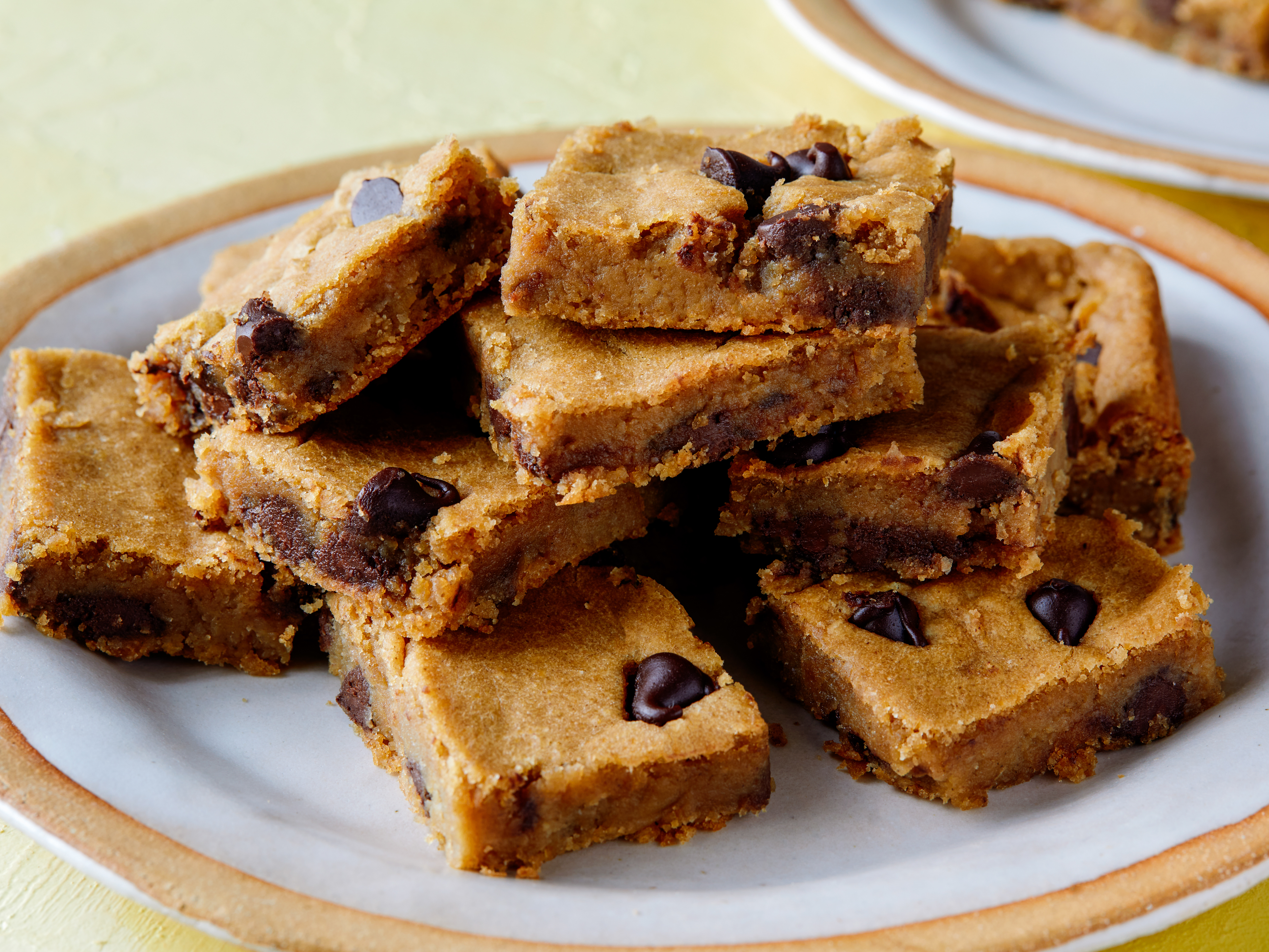 Photo By: Teri Lyn Fisher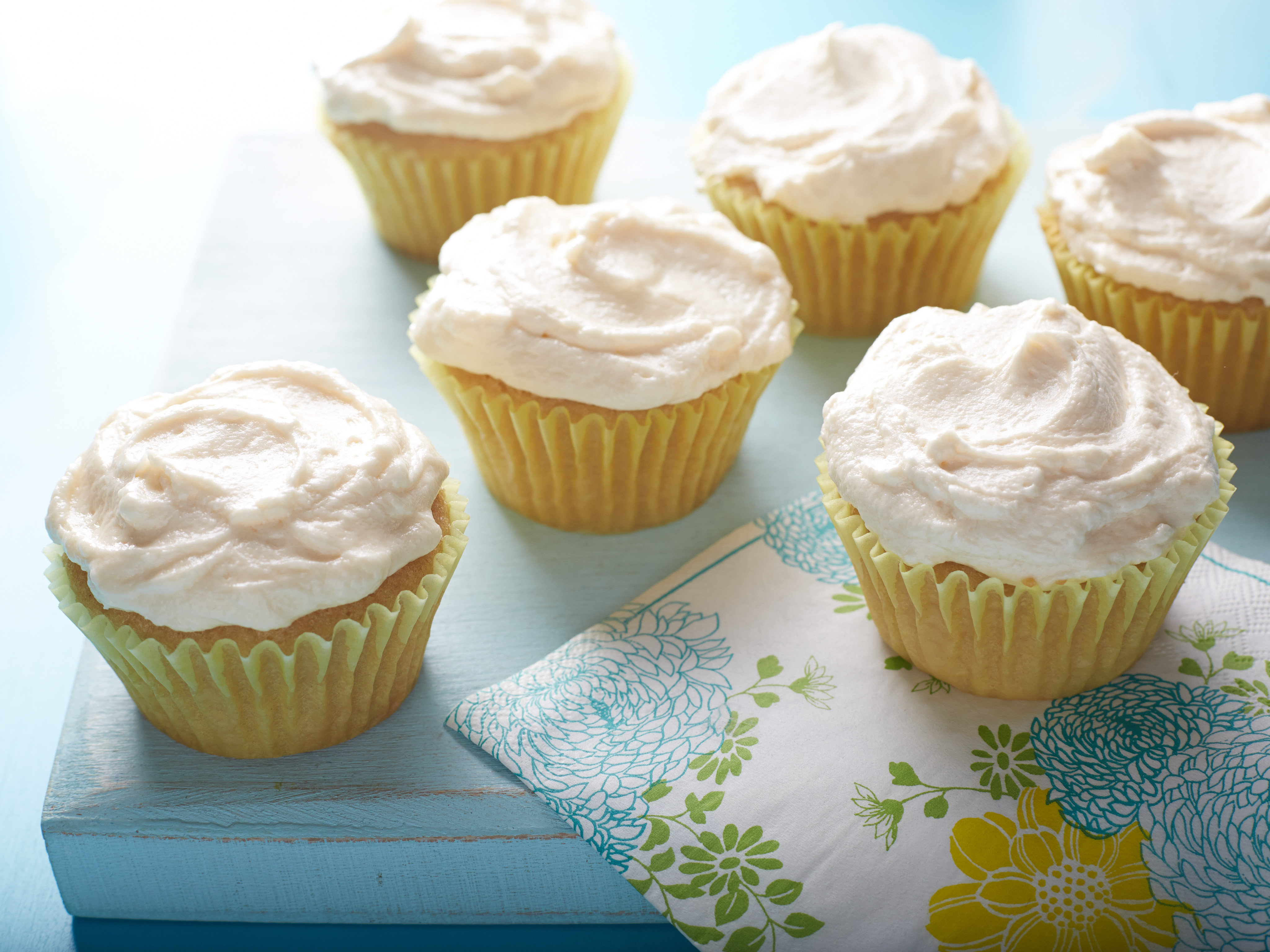 Photo By: Stephen Johnson©2014, Television Food Network, G.P. All Rights Reserved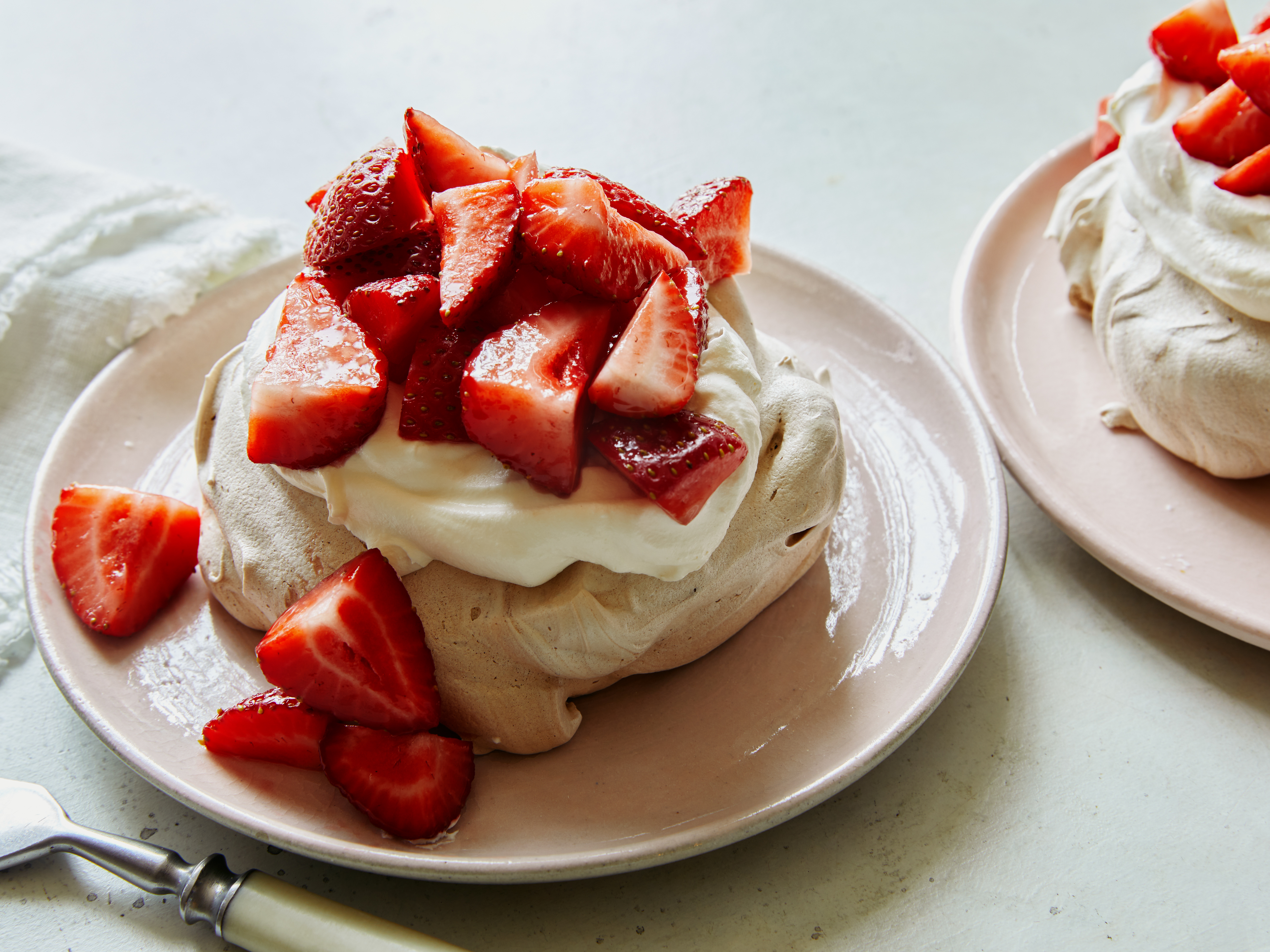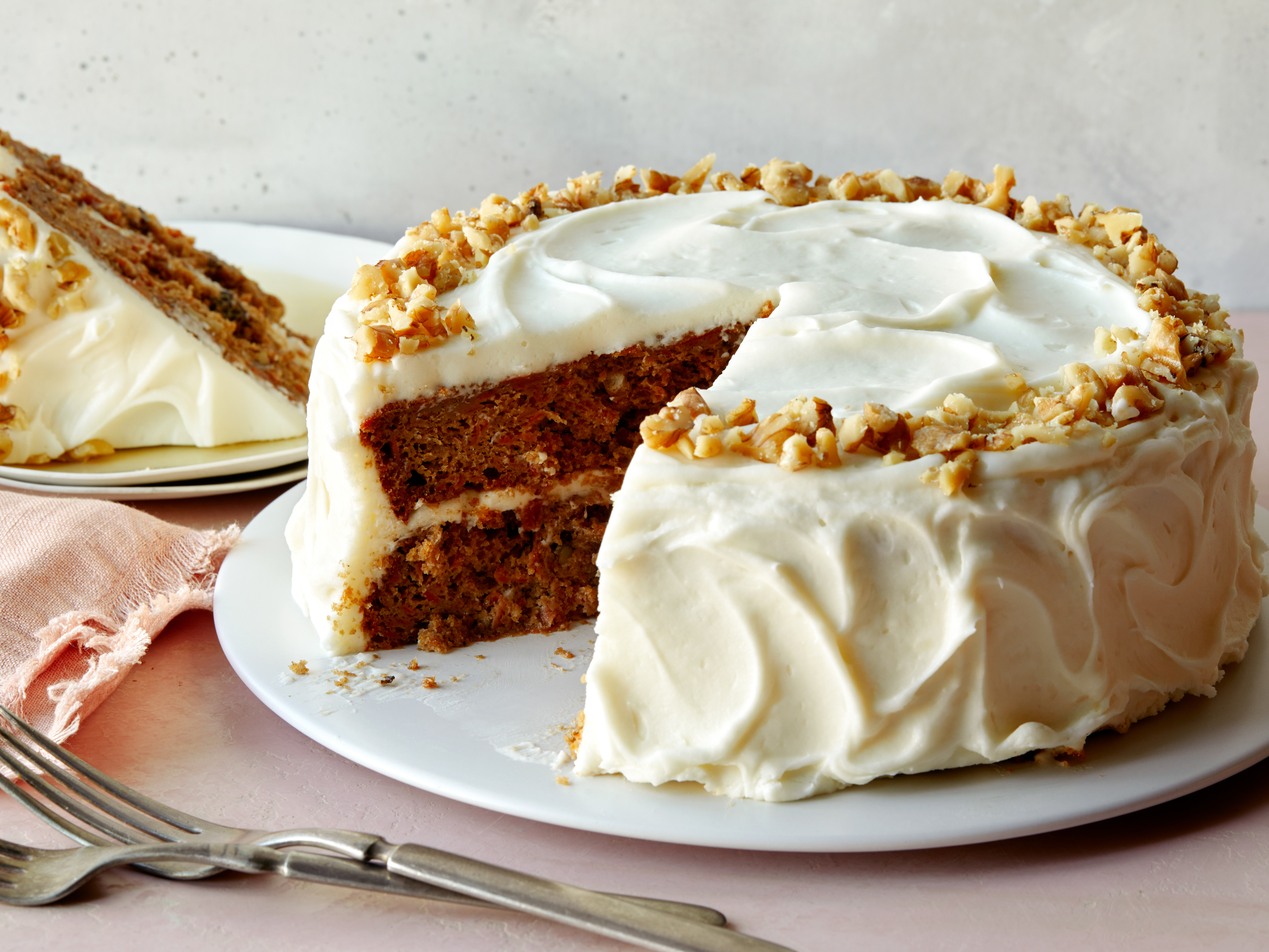 Photo By: Teri Lyn Fisher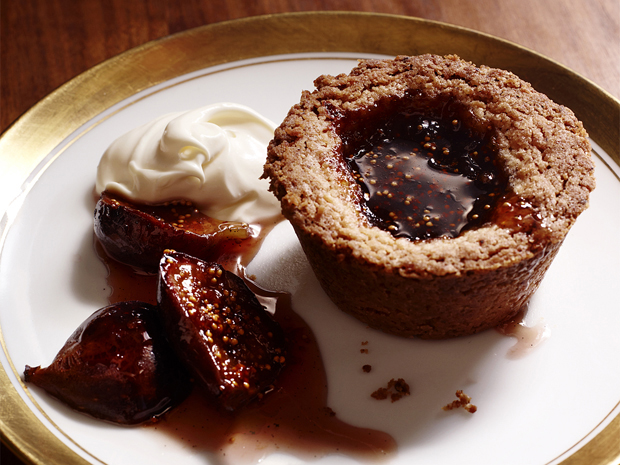 ©Food – Jamie KimmProp – Marcus Hay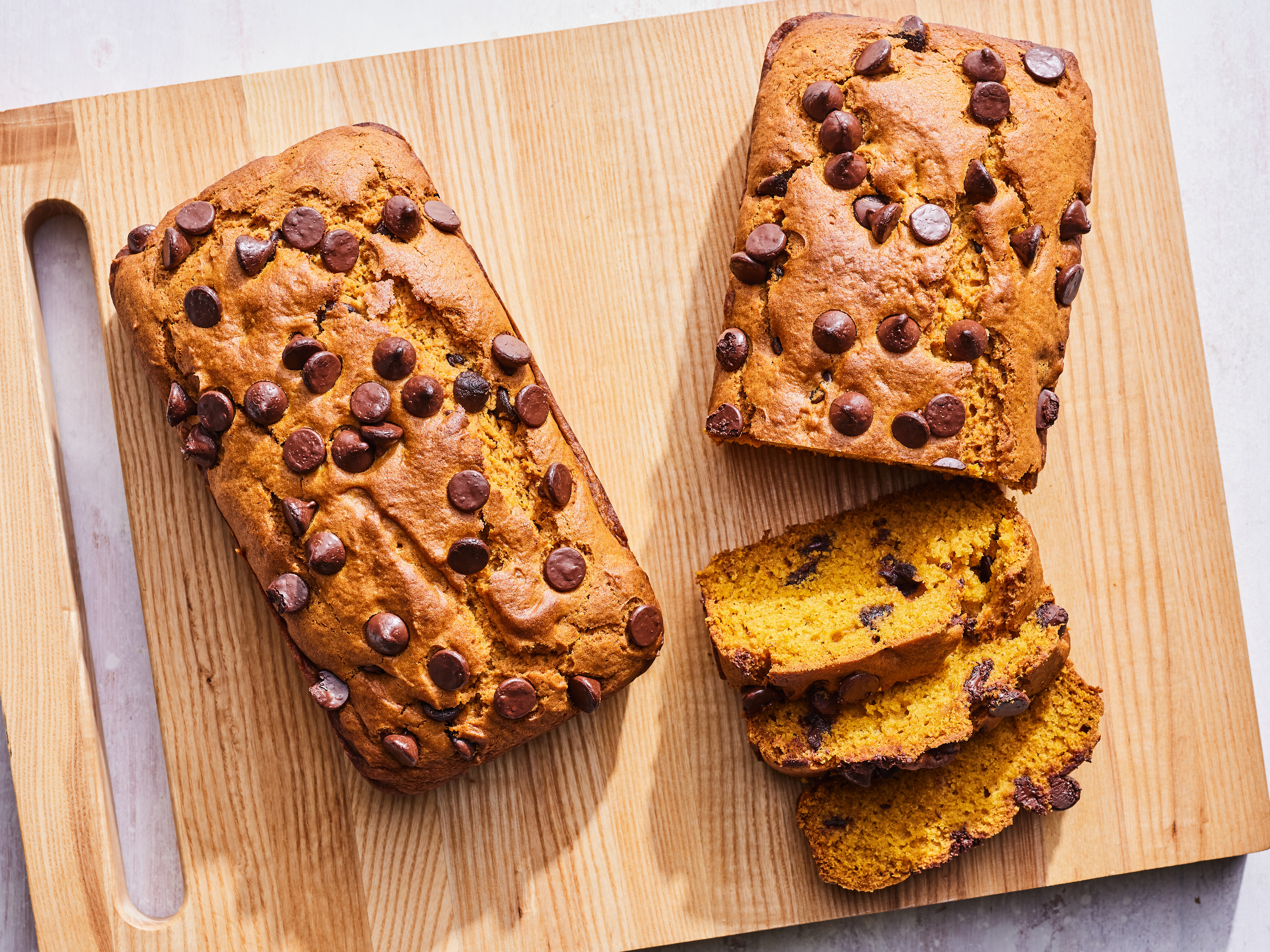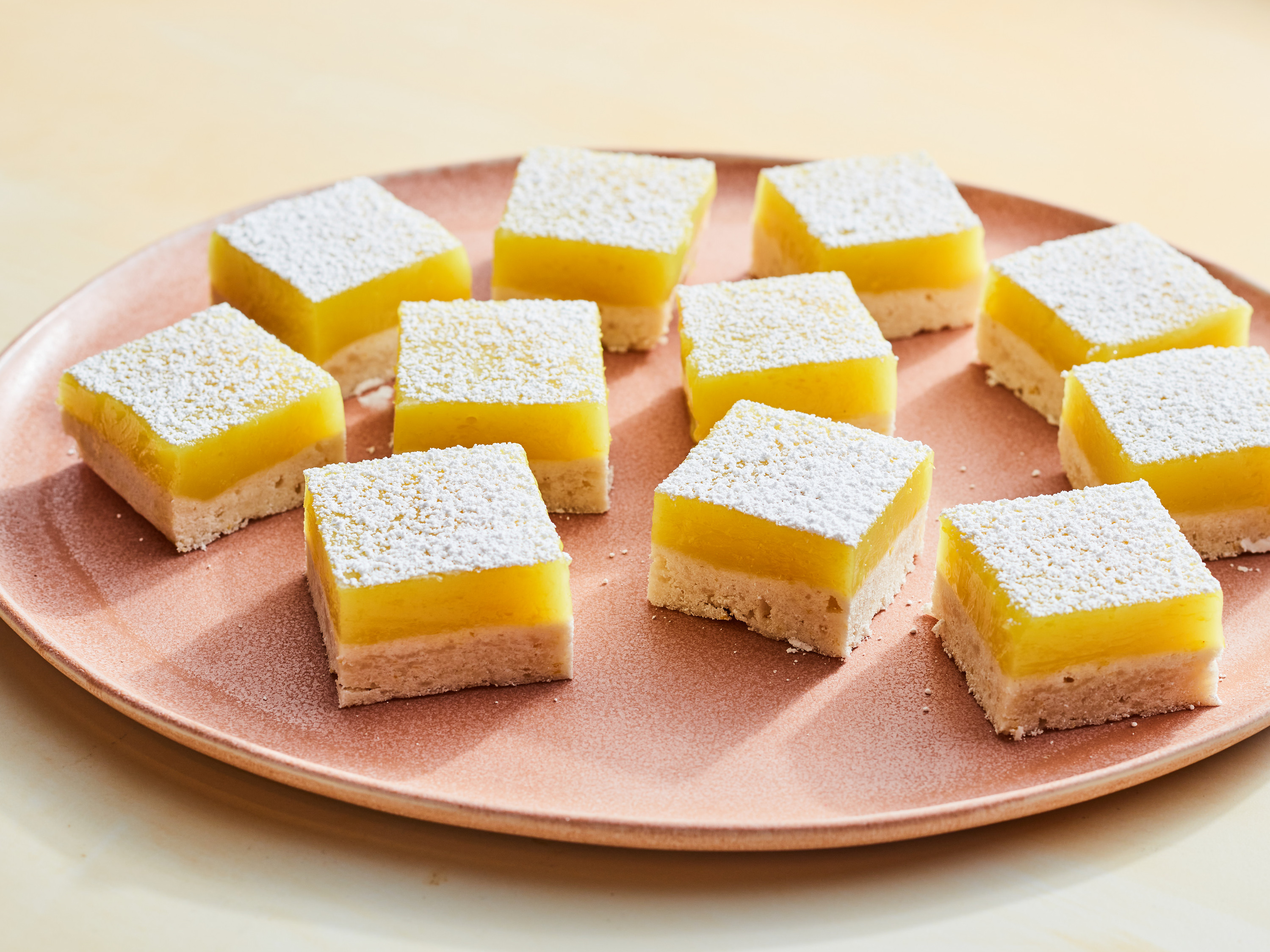 Photo By: Matt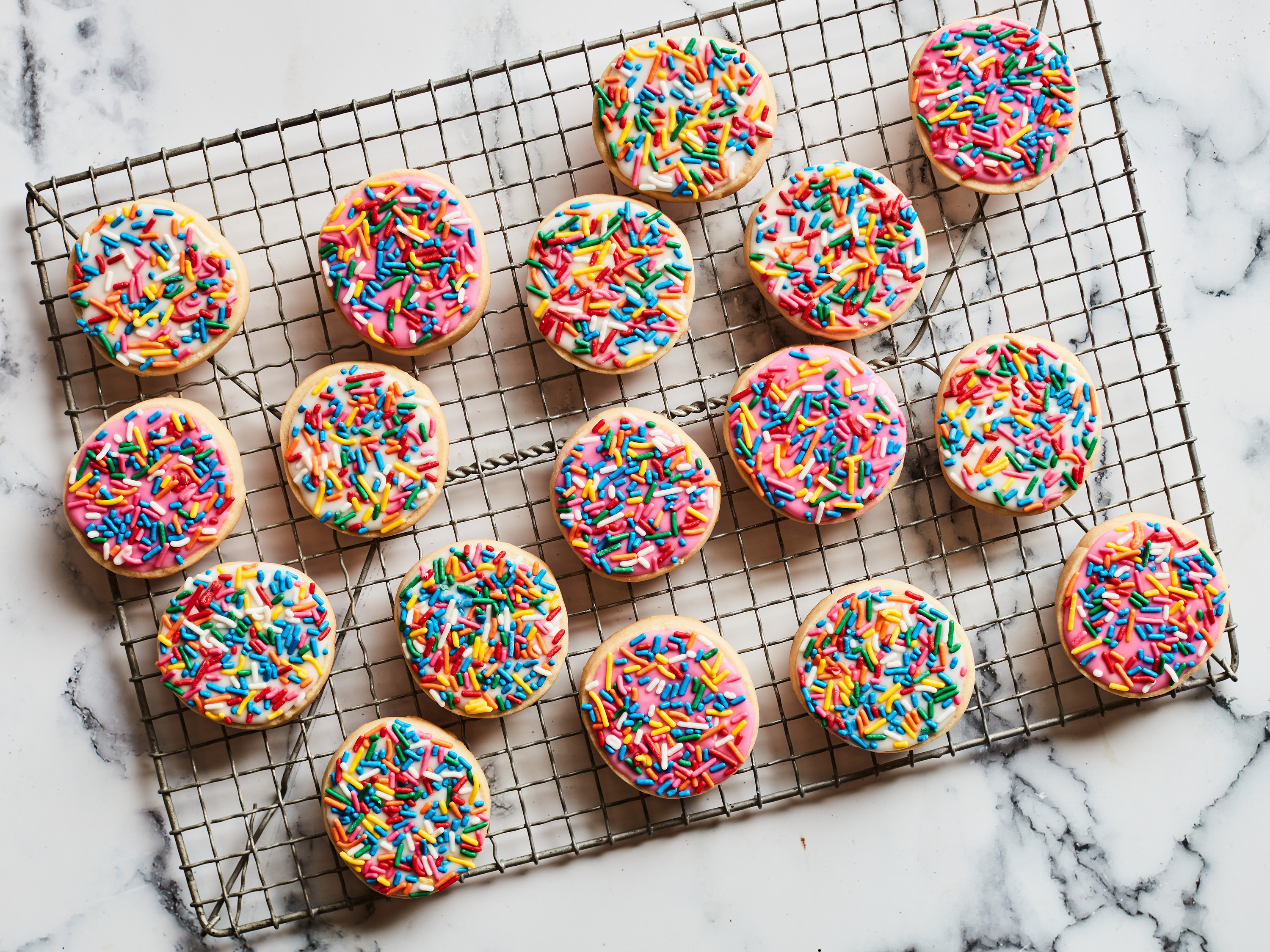 Photo By: Matt Armendariz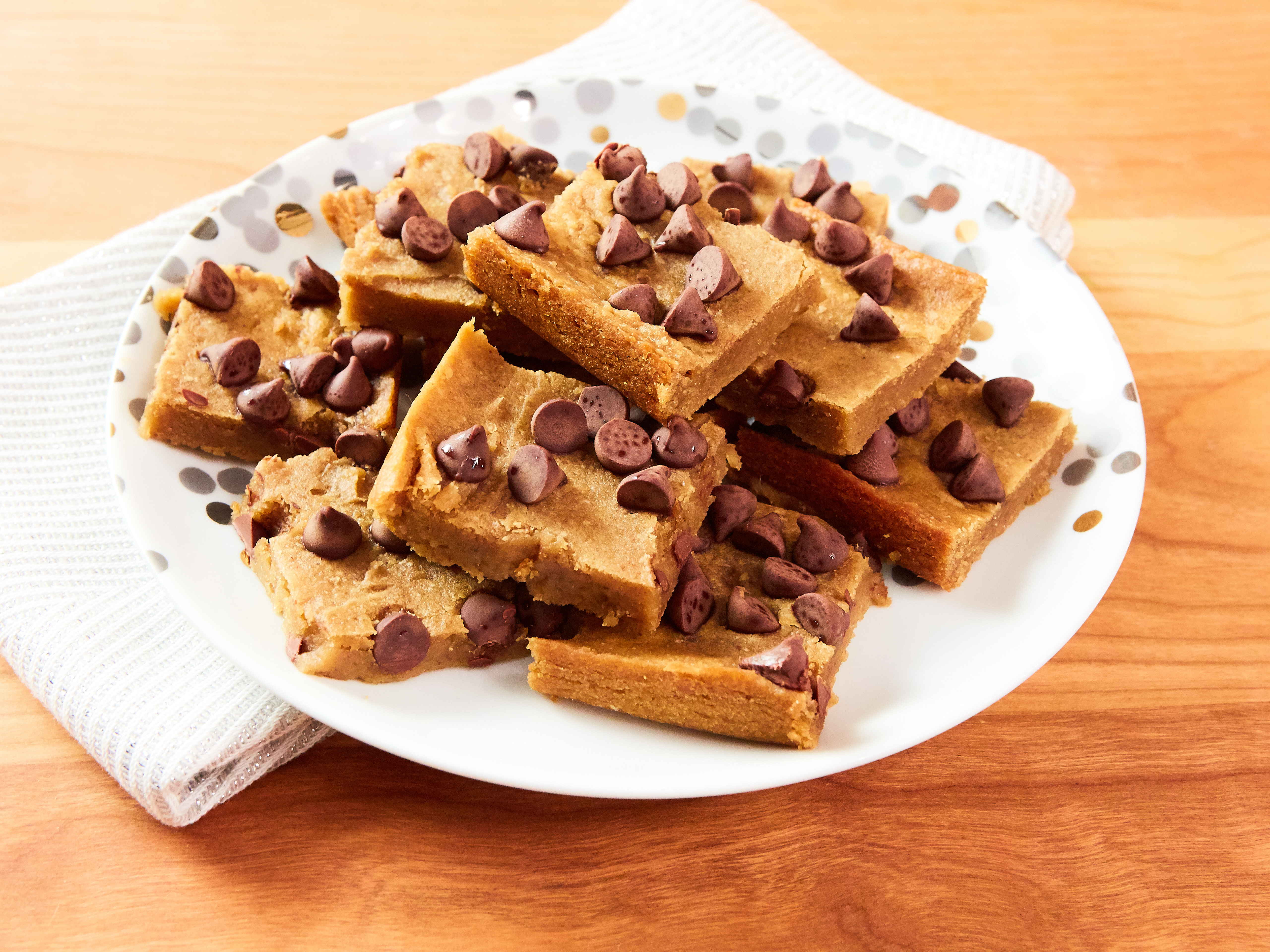 Photo By: Kerri Brewer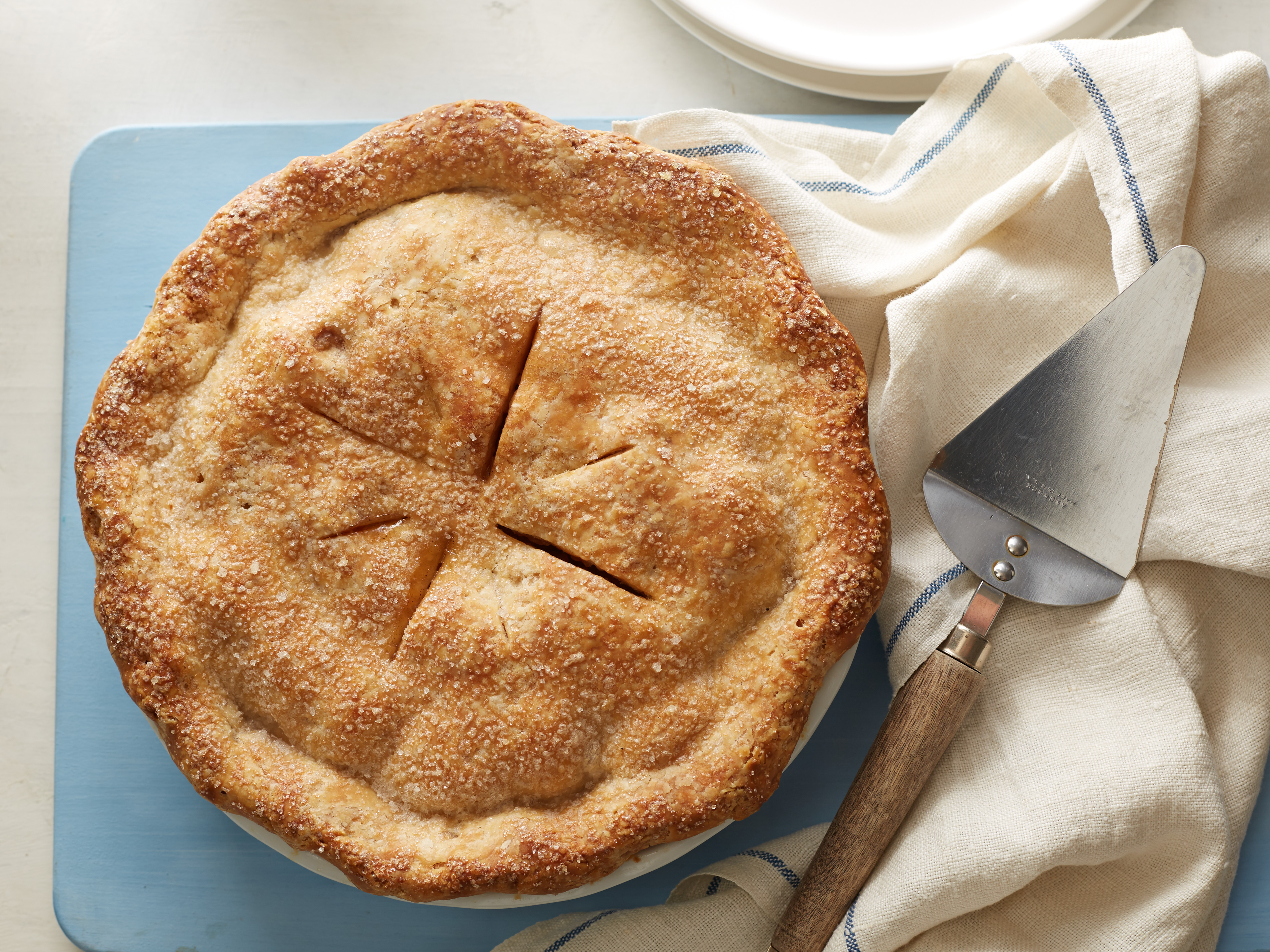 Photo By: Stephen Johnson©2014, Television Food Network, G.P. All Rights Reserved.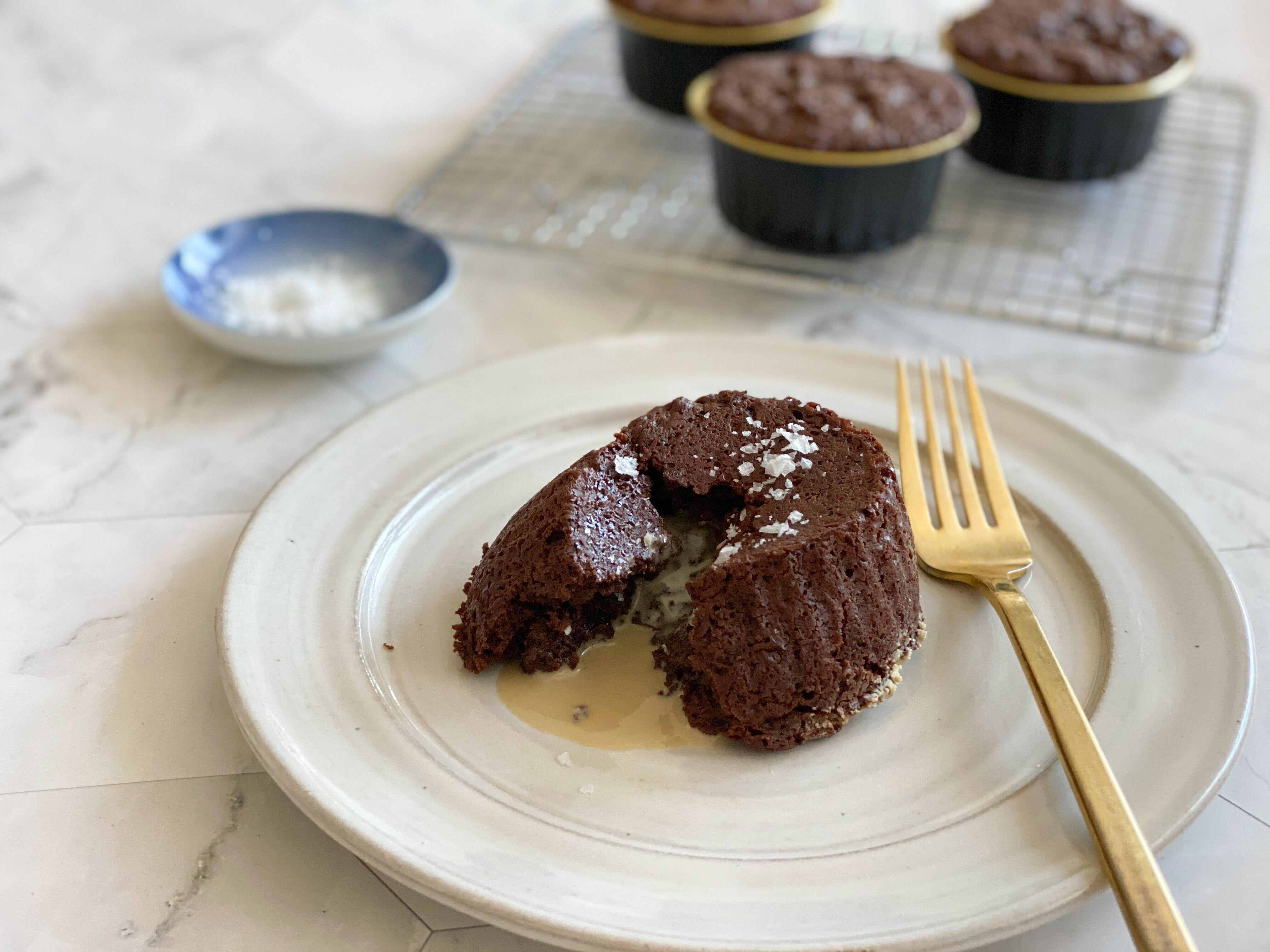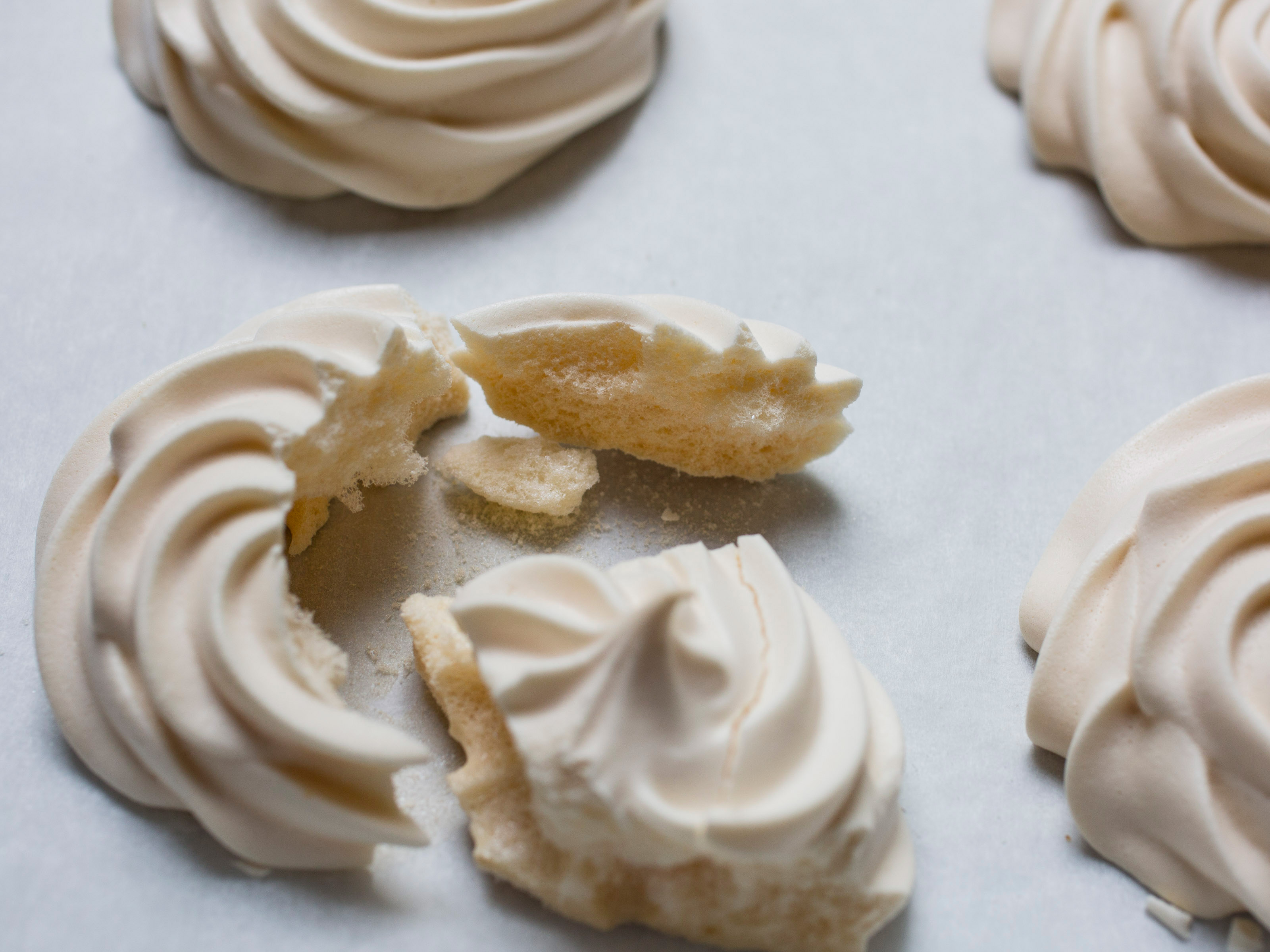 ©2015, Television Food Network, G.P. All Rights Reserved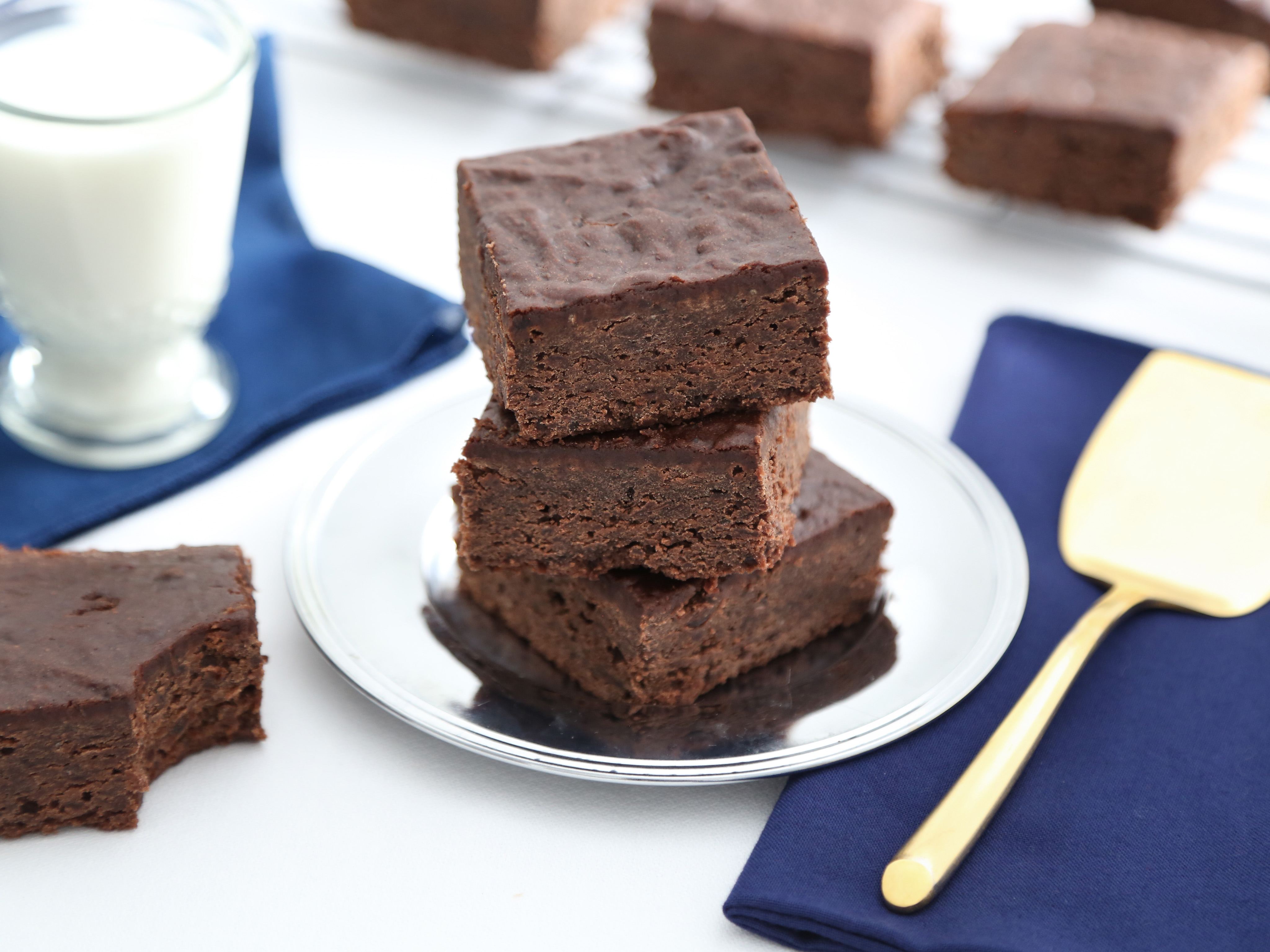 Photo By: Heather Baird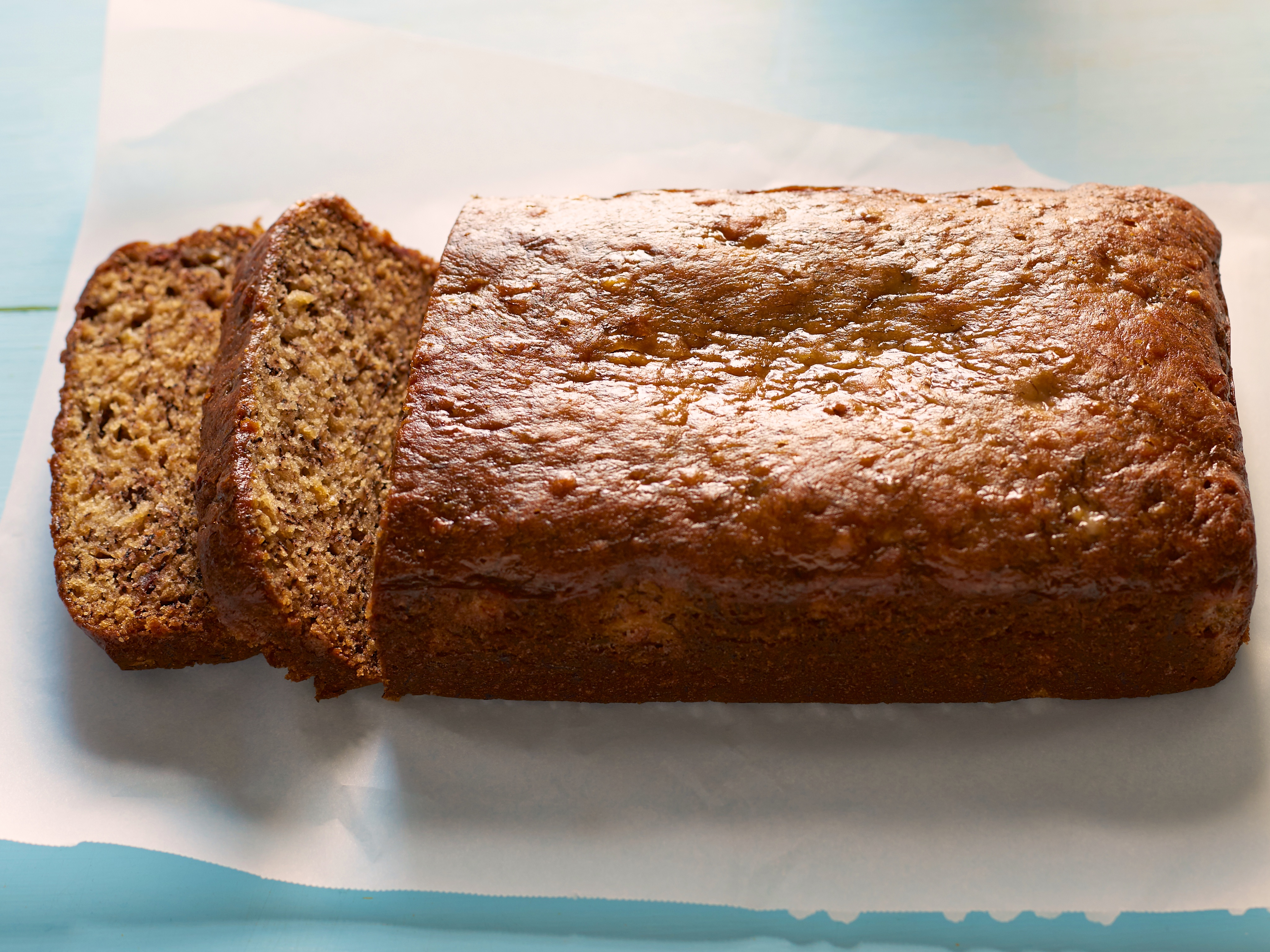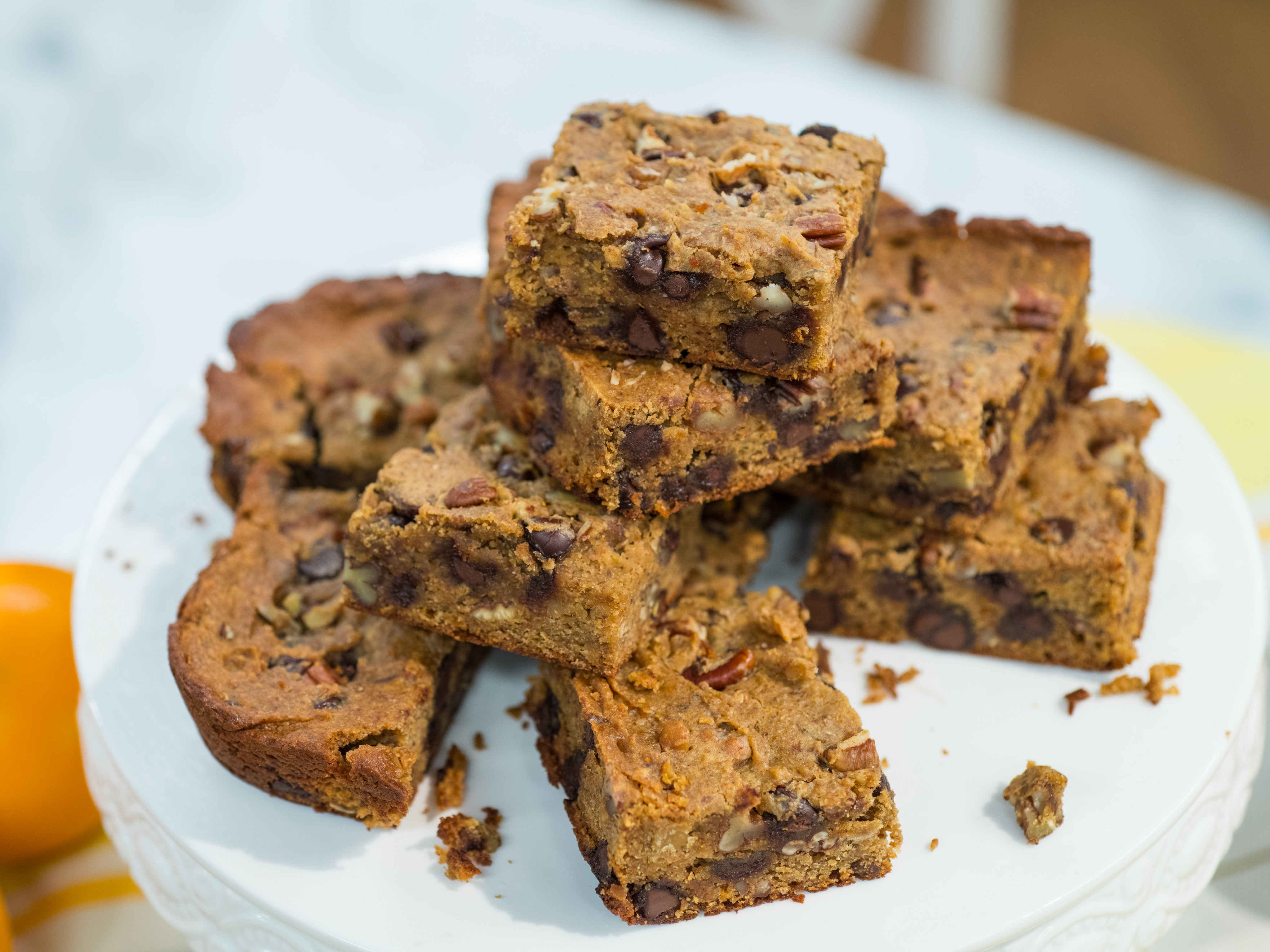 Our Best Ideas for Eggless Baking
There's no denying that baking is an exact science—and that sometimes, running out of a key ingredient spells disaster. Fortunately, that's not the case with eggs. Although they're often called upon to add structure, leavening or moisture to homemade baked goods, there are plenty of other ingredients that can stand in—and these recipes prove it. You'll find a mix of vegan desserts that are completely plant-based, wholesome treats that sub in chickpeas or black beans and even a few classic treats that just don't require any eggs. Wherever you choose to start, don't pass on these gluten-free, vegan blondies. They taste just as they should: like soft bar cookies with a touch of vanilla and loads of chocolate chips. Because there's no egg or wheat-based flour in this recipe, we added a touch of aquafaba (liquid from canned chickpeas) to provide structure. Almond butter gives the blondies a subtle nutty flavor—and craveable richness.
Get the Recipe:Chickpea Blondies
Vanilla Cupcakes
There are no tricks to these satisfying dairy- and egg-free cupcakes. Be sure to use refrigerated soy or almond milk instead of the shelf-stable kind-there are fewer additives, which can greatly affect the final texture and taste of a recipe.
Get the Recipe:Vegan Vanilla Cupcakes
Pavlovas
These sweet desserts are a perfect treat for you and friends and family, whether you're vegan or not. The pavlovas themselves are made with aquafaba—the liquid from a can of chickpeas (instead of the usual egg whites). They bake up wonderfully crisp on the outside and with a fluffy marshmallow-like interior. We added a touch of unsweetened cocoa to the base and topped it with a whipped coconut cream and lightly sweetened strawberries.
Get the Recipe:Vegan Pavlovas
Carrot Cake
This fluffy vegan carrot cake has warm hints of cinnamon, nutmeg and ginger, plus an extra-generous portion of shredded carrots for sweetness and moisture. The layers are satisfyingly tall, thanks to applesauce, which reacts with the baking soda and baking powder to help the cake rise. Eggs typically add structure to baked goods, but this recipe has enough flour and shredded carrots to compensate.
Get the Recipe:Vegan Carrot Cake
Brown Butter Fig Tartlets
These elegant miniature desserts are a breeze to whip up and don't require any eggs. One fan says they'll be "gone in no time"—better make a double batch!
Get the Recipe:Brown Butter Fig Tartlets
Pumpkin Chocolate Chip Bread
We combined the beloved ingredients in pumpkin bread (creamy pumpkin puree, warm fall spices and a generous pour of vanilla) but omitted any dairy or eggs for a completely plant-based seasonal treat. Vegan dark chocolate chips stirred into the batter and scattered on top add extra flavor and texture. We found the pumpkin bread to be easiest to slice at room temperature, but feel free to enjoy a piece while it's still warm if you can't resist!
Get the Recipe:Vegan Pumpkin Chocolate Chip Bread
Lemon Bars
Like our favorite traditional lemon bars, these vegan ones are tangy, not too sweet and super lemony. But as the topping—a combination of vegan sugar, flour, cornstarch and cashew milk—is egg-free, it's boiled rather than baked on the shortbread base. The sunny color comes from a pinch of turmeric in lieu of egg yolks (don't worry, you won't taste it). Using a virgin coconut oil in the base lends a lovely coconut note.
Get the Recipe:Vegan Lemon Bars
Sugar Cookies
These vegan sugar cookies have the familiar flavor and texture of other classic sugar cookies—crisp edges, a soft center and slight chew—but contain no animal products. A touch of baking powder ensures the cookies puff slightly without spreading too much. Top them with a simple confectioners' sugar glaze and decorate with sprinkles for any holiday or festive occasion throughout the year.
Get the Recipe:Vegan Sugar Cookies
Chocolate Chip Peanut Butter Bars
Peanut butter is the perfect stand-in for eggs in these irresistible dessert bars because it adds fat (just like egg yolks would). Along with chickpeas, honey and maple syrup, they create a rich, smooth batter—and a delicious baked-from-scratch treat.
Get the Recipe:Chocolate Chip Peanut Butter Bars
Deep-Dish Apple Pie
There's no egg wash on the crust of this sweet treat—but it still bakes up every bit as golden-brown and delicious as other versions.
Get the Recipe:Deep-Dish Vegan Apple Pie
Chocolate Lava Cakes
These decadent chocolate cakes are full of surprises—from the creamy tahini centers, to the fact that they're completely vegan!
Get the Recipe:Vegan Chocolate Lava Cakes
Meringues
You'll never drain chickpea liquid down the sink again! The viscous goop chickpeas bob around in can be whipped up into the most delightful vegan meringues. Our tasters even preferred their malty flavor over regular egg white meringues. If you like, fold in chocolate chips or flavor with a little of your favorite extract.
Get the Recipe:Vegan Meringues
Black Bean Brownies
Treat yourself to a pan of rich, fudgy brownies without cracking a single egg—or breaking a sweat! Simply combine boxed brownie mix with pureed, canned black beans and your batter is ready to go into the oven.
Get the Recipe:Black Bean Brownies
Banana Bread
This banana bread is eggless and dairy-free, but you'll hardly notice the difference. The crumb is moist and tender, and the flavor gets better each day (if it lasts!).
Get the Recipe:Vegan Banana Bread
Orange-Chamomile Blondies
You might be worried that these blondies will be dry without the moisture from the eggs—but its the exact opposite. The blend of creamy almond butter, honey and chickpeas creates a velvety batter that's rich and moist, even after baking.
Get the Recipe:Orange-Chamomile Blondies
Source: Read Full Article